Last updated Apr. 18, 2023 by Chim Gracia
Cash advance apps are necessary for emergencies to borrow the money you need from your next paycheck. To a greater extent, using cash advance apps like Brigit, Earnin, and Dave to borrow money is cheaper than other options like personal loans or credit cards. However, some apps may charge high subscription fees, while other apps may only ask for a small fee.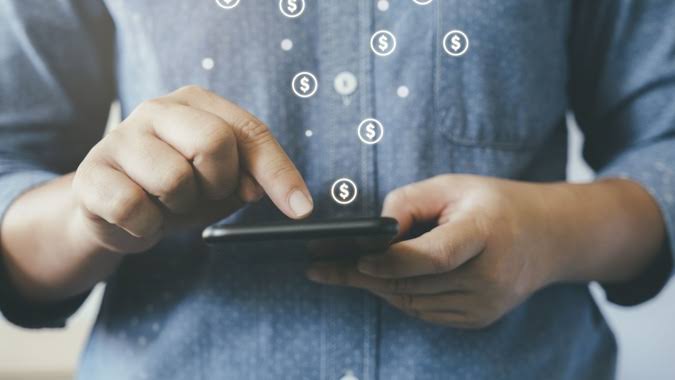 Furthermore, collecting loans from cash advance apps is a great deal, especially if you're the type that carefully considers your finances. So instead of withdrawing a large loan, you can go for a considerable amount, like a cash advance withdrawn from your next paycheck. Meanwhile, some apps, such as Brigit, have features that help monitor your expenses so you don't mess up your finances.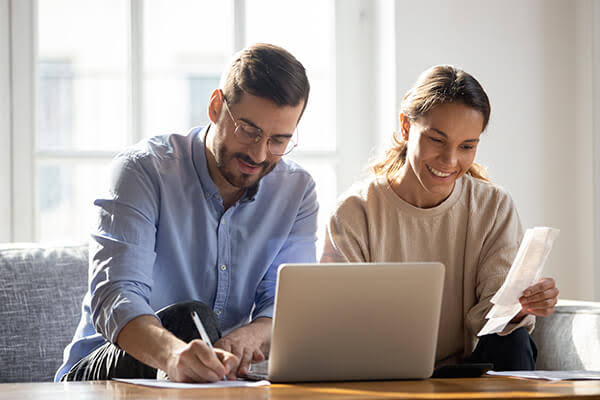 Here are nine apps that allow you to borrow and pay back from your next paycheck:
1. Brigit
Brigit is an excellent app to get and pay back loans. You can get up to $250 in cash advance whenever needed and to receive the cash advance, you will need to use the paid plan. Moreover, the app also contains a free plan feature that offers you financial advice and budgeting help.
The app also grants you access to features like a plus cash advance and credit monitoring which offers automatic deposits into your bank account if you choose to overdraft.
Meanwhile, to gain access to a cash advance on Brigit, you will need a deposit of at least $1500 per month. It's also good to note that this app doesn't recognize PayPal deposits.
To apply for an advance cash loan on the Brigit app, click here
2. Earnin
Earnin is a cash advance app that tracks your working hours (using a timesheet or simply following your location) and lets you borrow money from your earnings.
Additionally, the app has other impressive features like sending notifications when your account balance is low and credits it for you, but at a fee. Meanwhile, the loan would be automatically withdrawn from your bank account on your next payday. Earnin allows cash advances of up to $100 per day and $500 per day.
To apply for an advance cash loan on the Earnin platform click here
3. Dave
With Dave, you can borrow a small amount to cover (emergency) expenses before your next paycheck. This app helps you to avoid the case of overdrawing your bank account and offers a "spending account" that gives users access to more significant loan amounts. 
Also, one of the most impressive features of this app is the "Side Hustle" feature that gives users access to find gigs that can fetch them extra income.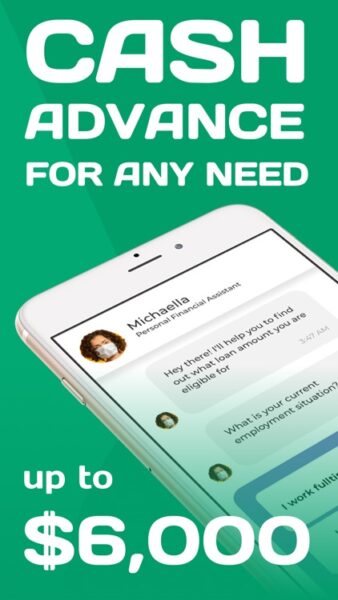 Unlike some cash advance apps, Dave allows you to set the payment dates manually so you can get debited at your convenience. However, the app offers cash advances of up to $200, while its monthly membership cost is $1.
To apply for an advance cash loan on the Dave platform, click here
4. MoneyLion
The MoneyLion app is excellent for mobile banking and investment accounts, as well as for tracking your finances. It also offers a credit-builder loan with cash advances of $250. There is also the Instacash advance feature which is only open to qualified users with checking accounts. A unique part of the MoneyLion app is that it doesn't charge extra fees or interest with the cash advance. However, sometimes, you'd be required to provide an additional tip for an advance.
Meanwhile, MoneyLion offers cash advances of up to $250 (with the instances feature), and its membership costs range from $1-$19.99 depending on the number of services you registered. The benefits include financial planning, Instacash, banking, credit building, investing, financial tracking, crypto, and financial safety net.
To apply for a cash advance on the MoneyLion platform, click here.
5. Chime
Chime is a great platform to join if you're looking for apps as an alternative to payday loans. It offers savings and checking accounts and other impressive features to make advances easier and more accountable. The credit-builder loan feature lets users overdraw their checking account via a small amount with zero fees using its SpotMe feature.
 The SpotMe feature is similar to an overdraft protection program to a cash advance, and it requires a tip if you use the service. To get the SpotMe feature, you need at least $200 deposits in your Chime account each month to qualify. However, in your first time preparing for SpotMe, you'll get a $40 limit, which you can build over time.
To apply for an advance cash loan on the Chime platform, click here
6. RainyDayLending
RainyDayLending is a cash advance app that offers short-term lending for only $1 per day. It also provides recurring free days with an authentic $0 fee/0% APR option. More so, membership registration is entirely free, and there's a five free days offer for the first five days you register. With RainyDayLending, you only need to pay ($1) for the days you need, and they're no hidden charges.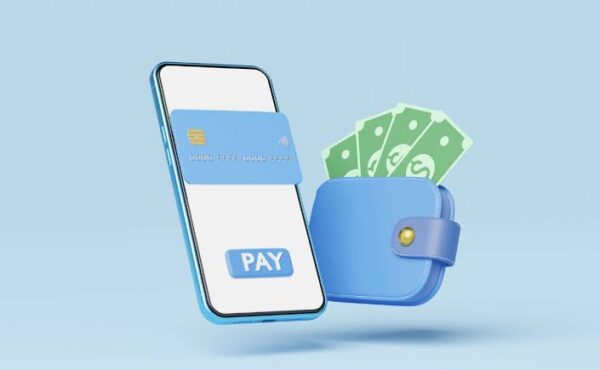 However, RainyDay doesn't offer wage advances and isn't a lender. Instead, it allows you to find a personal loan fast and efficiently. All credit types are more accepted, and users can have money deposited directly into their account the next business day.
Meanwhile, APRs vary depending on the loan users are matched up with. In several cases, users are still going to come out ahead when they consider the overdraft charges, cost of insufficient fund fees, and payday loan interest rates.
Click here to join the RainyDayLending advance cash.
7. Possible Finance
Possible Finance is a fully licensed and regulated cash advance app offering an alternative payday loan. An exceptional feature is that users can borrow up to $500 on this app without a credit check. Furthermore, they allow payments in installments, which you can pay multiple times over pay periods. This is a great way to save a considerable amount and pay half.
More so, users are allowed to reschedule payments in-app for up to 29 days without affecting their credit. Additionally, Possible Finance offers a fee recoup feature to refund recent bank fees.
To apply for an advance cash loan on the Possible Finance platform, click here
8. Branch
The branch offers impressive features like budgeting, wage advance, and a checking account. You can make an advance payment of up to $100 and get your paycheck 48 hours earlier than usual. But you will need to link your direct deposit to the Branch checking account.
The advantage of using this app is that there are no fees attached. However, you'll be required to pay a $3.99 transaction fee if you want to access quick payment. Otherwise, you'll have to wait three business days to get the prices. Furthermore, the Branch app allows cash advances of up to $500 and offers features like budgeting and a Fee-free checking account.
To apply for an advance cash loan on the Branch platform, click here
9. Kora
Kora is a cash advance app for college students with different money management tools. It allows customers to borrow up to $2,000 for school or personal needs with membership or hidden fees. Users can also select a repayment plan with a set APR depending on their financial situation.
In addition to its unique lending options, the Kora app offers features that allow users to monitor their credit, track their spending, and even compare their money spending habits with other local students.
To apply for an advance cash loan on the Kora platform, click here
Apps that Loan you Money Instantly Without a Job
1. Klover
Klover is one of the best loan apps that offers loans to unemployed people. More so, Klover grants users access to fast, easy, quick, and instant cash loans without credit checks or interest rates. The app is available on the Google play store and the iOS store. But you'll need to fill in some details before applying for a loan instantly.
To register for an unemployment cash advance on the Klover platform, click here
2. MoneyMutual
MoneyMutual is one of the best apps as an alternative to payday loans. It grants loans to the unemployed, which include short-term loans of up to a whopping $5,000 and with a relatively low-interest rate. Furthermore, MoneyMutual is also an online marketplace for lenders, meaning it grants users access to money lenders in a secure, fast, and easy way.
To register for an unemployment cash advance on the MoneyMutual platform, click here
3. SoLo Funds
SoLo Fund is a reliable app that offers instant loans for the unemployed. It allows users to borrow money from their friends and pay them with tips instead of high interest rates. With SoLo Fund, the maximum amount to borrow is $1,000, it's simple to operate, and the loan is efficiently completed – you only need to explain why you need the funds. 
To register for an unemployment cash advance on the SoLo Funds platform, and download the app, click here
Frequently Asked Questions
What app will let me borrow money instantly?
Many cash advance apps let you borrow money instantly. You can get an instant loan within a day or two, or better still, pay a small fee and get the money faster. Available apps that let you borrow money instantly include MoneyLion, Klover, Cash App, Dave, Brigit, and so on.
MoneyLion, for instance, usually takes one to five business days after requesting to deposit money into your account. However, you can pay a fee between $0.99 and $7.99 to get the funds within a few minutes or hours.
On the other hand, Dave usually takes one to three days, and you can pay an express fee ranging from $1.99 and $5.99 to get your money within eight hours.
What Happens if I Can't Repay a Cash Advance App?
Failure to repay a cash advance app may be banned entirely from the app and its services. Notwithstanding, the payday advance app will keep withdrawing the loan from your bank account, which could result in overdraft fees being stacked up. Therefore, try as much as possible to redeem your payday loan, after which you can delete your bank account from the app if you no longer require its services.
What apps let you borrow money like Dave?
There are numerous cash advances apps aside from Dave, such as MoneyMutual, Klover, Cash App, Brigit, etc. All these cash advance apps work like Dave. Meanwhile, to get unemployment cash advance apps isn't much of a problem for the unemployed anymore. The list of apps that loan you money instantly without a job is just right above, go through it and choose the one that suits you and gets an instant loan today!
Does Cash App allow you to Borrow Loans for the Unemployed?
Yes, Cash App like SoLo Funds, MoneyMutual and Klover, let you borrow loans for the unemployed. They let you borrow funds that fit into your salary structure or employment status. However, you'll need to register before you are allowed to get a cash advance from them.
How can I borrow $200 from the Cash App?
Yes, a cash app allows you to borrow up to $200. These apps include MoneyLion, Dave, Earnin, and Brigit. However, you will need to pay a small fee or tip them for their services.
How do Lending Circles Work?
Lending circles help users to raise money for various expenses, such as debt payments, down payments, and small-business investments. The group members unanimously agree on the loan amount, for instance, $1,000. Then each member contributes part of that amount, $100 apiece, for example, to the pool of funds every month, and a member gets the complete $1,000 each time.
And by the 10th month, all the contributors will have received their entitled $1,000. Meanwhile, the loan carries no extra charges or fees and little or no very low interest, depending on the arrangement made by the group members.
An advantage of lending circles is that it offers a reliable social incentive to pay back the loan quickly because they often consist of people you know and trust.
Can I Borrow Money From Venmo?
Yes, you can take loans and borrow money from Venmo. Nonetheless, there're some conditions attached. Venmo doesn't just give loans to anyone. However, this doesn't mean there's a tedious process to being allowed to acquire a loan. The most important requirement to being able to borrow from Venmo is to own a verified account or become a verified Venmo user.
To acquire loans on Venmo and to become a verified user, you'll need to register on Venmo and follow the simple steps contained on their website to start up.
Does Earnin Work with Varo?
No, Earnin doesn't work with Varo. More so, they're another list of banks and financial apps that doesn't work with Earnin. Notable of them include Oxygen, Dave, Paypal, Wise, Revolut, Square, and even so, Varo.
What App will Give me $100?
Numerous cash advance apps can give you a $100 advance. These include Cash App, Dave, MoneyLion, and many others. However, some apps will ask for a small fee to complete your transaction. But you'll need to register or sign up before you will be allowed to access their features.
Conclusion
There are numerous apps as an alternative to payday loans. Nonetheless, you need to find the ones that suites your loan plan. While some of these cash advance apps offer you up to $1000 to $5000 loan, you should consider your financial situation before taking an advance. It would help if you were careful not to collect more than your overdraft so you don't go completely broke in the end.