Last updated Dec. 23, 2022 by Jessica Green
Investing in valuable assets like a classic Porsche or memorabilia may seem like an activity cut out only for the rich. But with the Rally Rd app, anyone can invest and own fractional shares of an asset.
Here's a detailed review of Rally Rd App Review.
Rally Rd Reviews
Rally Rd is a free investment application that offers multiple investment opportunities to the average person. In addition, it allows its users to own fractional assets in rare pieces of collectibles like watches, cars, wines, NFTs, sports memorabilia, and more.
Here's a review of the perks and downsides of Rally Rd.
Pros of Rally Rd
Low Minimum Investment, which starts at $50
Enables easy investment in collectibles
Available to non-accredited investors
Unique Investment Option
Absence of Management and trading fee
Allows users to view the assets they own physically
Allows the diversification of investment portfolio into alternative assets
Allows users to sell shares their shares
Cons of Rally Rd
Absence of retirement account options
Strictly for people with a long-term commitment
Rally Rd only allows you to buy or sell your shares of an asset once every month.
Comes a narrow trading window
Rally Rd can sell an asset without informing its investors
It isn't easy to value an asset objectively
Rally Investments
Rally Rd offers a lot of investment options to its users. Its detailed investment listing showcases photos and videos of assets.
Before making an investment, Rally Rd allows its users to research the risks associated with an asset. Members can share their opinion on an asset by looking at the investment listings.
Here are some of the investment options available to users of Rally Rd
Sports Memorabilia: If you love classic sports memorabilia, Rally Rd allows you to buy shares of sports collectibles like pokemon cards, rare video games, sports equipment, and more.
Collectible Cars: Rally Rd allows its members to own fractional shares of rare vintage and exotic cars. Car types like the 1965 Alfa Romeo Giulia SS, Lambo Countach Turbo, and 1994 Lamborghini Diablo are often available for investment.
Comic and Literature: In this section, investors can find first editions of rare comics, literary classics, original copies of documentaries, author-signed novels, and more.
Watches and Luxurious Fashion Items: You can own fractional shares in assets like rare Rolex and classic bags.
Wine and Whiskey: Rally Rd provides a platform for its investors to invest in well-known wine vineyards.
Equity Shares
How Do You Use Rally Rd?
To invest with Rally Rd, visit Rally Rd's official website or app to sign up for a free account.
Once your sign-up procedure is completed, you can browse the available investment options on the site. If you find an investment option that fits your interest, click on the "invest" button.
Once your investment is completed, Rally Rd will lock up your investment for 90 days to prevent you from selling your share of an asset.
After the mandatory 90-day period, you will be free to trade your shares. However, this can only happen during a specific monthly trading window.
Different assets have different monthly trading windows. The Rally Rd app specifies trading days for your assets and the ones you're interested in.
Before conducting a transaction on the Rally Rd app, you must fund your Rally Rd account. However, there are no hidden management fees when buying or selling shares on Rally Rd.
How Do I Withdraw Money From Rally Rd?
To withdraw money from your Rally Rd account, you either sell your fractional shares or wait for the returns from selling the assets you initially invested in.
If you choose to sell your share, the money made from selling will be deposited into your Rally Rd account within two to three days.
Once it is deposited into your Rally Rd account, you can transfer the money to the bank account linked to Rally. The transfer process is usually completed within three to five business days.
Is Rally Rd Legit
Yes! Rally Rd is a legit business platform. It is a reliable platform for investing in valuable and collectible assets.
If you're a lover of blue-chip collectibles but can't afford to purchase them, Rally Rd provides a safe and easy way.
With a minimum investment of $50, you can own equity shares in assets like rare vehicles, sports memorabilia, and more.
The securities offered by Rally Rd are strictly regulated by the U.S. Securities Exchange Commissioner (SEC) to ensure the protection of investors like you.
Rally Rd partners with registered broker-dealers that are members of the Securities Investor Protection Corporation (SIPC) and Financial Industry Regulatory Authority (FINRA) to show its legitimacy.
Rally Rd has a physical showcase room where its members can visit to view rare collectibles. This showcase room is located at 250 Lafayette Street in New York City.
Is The App Rally Rd Safe?
Yes! The Rally Rd app is a safe and secure application that enables you to build an investment portfolio for as little as $50.
The Rally Rd app can be downloaded for free on Android and iOS mobile devices. Once you download the app and sign in, you can browse through the investment options available on the app.
With the Rally Rd application, you can gain in-depth knowledge of an asset before you make an investment. In addition, photos, reports, receipts, videos, and history of blue-chip collectibles are available.
When you make an investment or transaction via the mobile app, it will be processed by broker-dealers that are registered members of the Financial Industry Regulatory Authority (FINRA) and Securities Investor Protection Corporation (SIPC).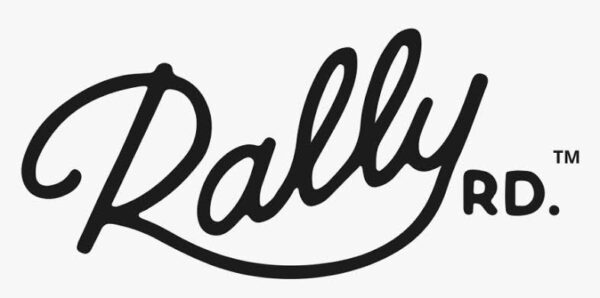 Can You Make Money on the Rally Rd App?
Yes! You can make money on the Rally Rd application. As an investment platform, Rally Rd allows its users to invest in assets and gain profits afterward.
When you purchase fractional shares of an asset on Rally Rd, you're investing in the ownership of the company that owns and manage the asset. In the case that the value of the asset increases, the value of your share will naturally increase as well.
You will receive profits if the asset is sold above its worth value. If the value of the collectible increases, you can sell your share for a higher price.
Nevertheless, investment of any sort is a risky adventure. As a relatively new platform, Rally Rd does not guarantee its members' profits.
Although it has a track record of making profits from selling an asset, this does not guarantee future success. Therefore, before investing in a collectible, review it to discover the possibility of making profits from the asset.
What is The Rally Rd App?
The Rally Rd application is a free mobile application for people looking to build an investment portfolio in blue-chip collectibles.
Once you download and sign into the application, you can browse through assets and discover which to invest in. In addition, the app allows you to view details of each asset, photos, videos, and the story behind the asset. You can also leave a comment about an asset while browsing through.
Once you find an asset that fits your criteria, the app allows you to invest efficiently.
Is Rally a Good Buy?
If you're considering investing in an asset on Rally Rd, questions like "Is Rally asset a good buy?" are likely to arise.
Well, this is a subjective question. Rally Rd is a good investment platform for lovers of collectibles and people who want to diversify their investment portfolios. It is also a good buy if you want to invest in a non-volatile market.
The value of rare collectibles tends to increase continually. Hence, if you invest in a collectible that can maintain its demands in the market, you're sure to make good returns.
However, if you're an investor looking to make money in a short-term period, don't buy assets on Rally Rd. The value of rare collectibles increases with the years, and you may not witness an immediate cash flow after purchasing Rally Rd assets.
Nevertheless, the operation of Rally Rd is closely monitored by the Securities and Exchange Commission (SEC) and Financial Industry Regulatory Authority (FINRA). In other words, your investment is safe.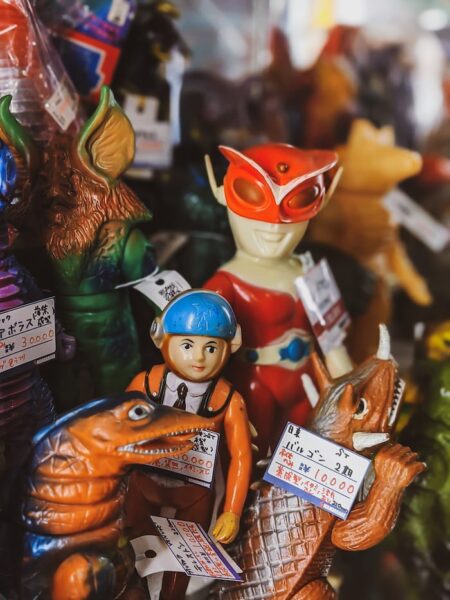 Conclusion
Due to the fact that rare collectibles need time to build in value, many have considered Rally Rd a waste of time. But all in all, Rally Rd is a great investment if you're not interested in cashing out in a short period.
Frequently Asked Questions On Rally Rd
Is Rally Crypto a Good Investment
Rally crypto is an organization different from Rally Rd. However, if you're into crypto, then Rally crypto is a good investment to make – This is due to the recent success it has achieved in the crypto world.
Is Rally a Public Company?
No! Rally Rd is not a public company. It is a private company founded by Christopher Bruno, Rob Petrozzo, and Maximilian Niederste-Ostholt in 2016.