Last updated Oct. 30, 2022 by Charles Zemub
People who are prepared to put in a lot of effort and take the time to educate themselves about the real estate industry have a good chance of finding success in the real estate industry as a vocation.
This is a professional option that you should consider pursuing if you have a strong interest in forming connections, excellent communication skills, and general curiosity about the world of real estate. However, as with any other profession, breaking into the real estate industry may be difficult.
Even while obtaining a license in most states does not require you to have a degree from an accredited college or university, you will still need a significant amount of education and training before you can begin independently representing clients.
What does a real estate agent do?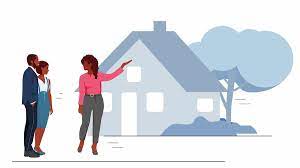 A qualified real estate agent connects buyers and sellers for transactions and acts as their legal representative during discussions. The most common form of payment for real estate brokers is a commission, which is a share of the profit from a home's sale.
The proportion that agents earn is determined by both their state and the brokerage they work for. Agents can use the company's contacts, legal staff, and branding when they work with a brokerage that acts as their managing house.
Read our guide on how to get started as a real estate agent if you're considering making a career change in the real estate industry.
But it doesn't mean the procedure is simple. A broad description of how to get it is given below.
1: Enroll in a pre-licensing course.
Before they may take the real estate license test, individuals must complete pre-licensing training from an accredited school, according to state regulations.
The needed amount of training hours vary greatly depending on the jurisdiction. For instance, real estate agents in Virginia must complete 60 hours of pre-licensing training, while those in California must complete 135 hours.
You will learn real estate techniques, such as how to assess a property's worth, real estate principles (including concepts like "lien," "escrow," and "encumbrance"), and business law in this course. To learn more about licensing requirements and to see a list of authorized pre-licensing colleges, visit the website of your state's real estate commission.
Pre-licensing classes may be completed online or in person, so consider your learning style before choosing a location. (Wayne notes that some individuals concentrate better in a classroom environment.)
2: Pass the certification test
To register to take the license test, visit the website of your state's real estate commission. (Most states contract with independent testing facilities to administer the tests.)
State-specific laws comprise the second component of exams, which are often separated into two sections covering federal real estate legislation and generic real estate concepts. Both generally include between 60 and 100 multiple-choice questions, some of which rely on a calculator for math (e.g., prorating taxes for a specific property).
In most pre-licensing classes, sample exams are offered to students, and many real estate commissions provide sample questions online.
What are the chances that you'll refuse? 50% of students fail the first time in certain states, including Florida. The good news is that throughout two years, you may take the test as often as you'd like. However, after two years, candidates must repeat the pre-licensing course.
3: Enroll in real estate agent continuing education
Utilize the website of your state's real estate commission to activate your license. The average activation price ranges from $200 to $400.
Pay a fee to join the neighborhood multiple listing service. Since you must utilize the MLS to list properties, membership in the local MLS is crucial. Thanks to this service, you may also quickly access a property's tax records, examine market trends, and see listings before they hit the market.
4. Take into account becoming a Realtor.
You must join the National Association of Realtors® to be a full-fledged Realtor®, a licensed agent with the right to use that esteemed title. Without exceptions So, what is the benefit?
Access to real estate market data, price breaks on educational programs, and transaction management services are just a few advantages of NAR membership. Additionally, it lends legitimacy to utilizing Realtor on your business card and other promotional materials.
Step 5: Sign up with a brokerage
You must work under a supervising broker to become a real estate agent and legally practice real estate. To supervise real estate transactions and guarantee that real estate salespeople are that's abiding by the necessary legal and ethical requirements, real estate brokers are licensed by the state.
Consider it a safety measure akin to stockbrokers' need to work for a licensed company rather than going alone to trade equities. You might eventually seek a license to work as a real estate broker as well, but you need first to accumulate some experience as an agent.
Expecting an hourly wage is unrealistic since most brokerages only pay their representatives on a commission. In other words, you normally won't obtain advantages and only get paid after a transaction is completed.
Since there is no expense to the brokerage due to this compensation system, new agents are often welcomed with open arms. Find a brokerage that you like and that is willing to hire you so you can get some on-the-job training.
Real estate agent jobs
As a direct consequence of the legislation, a real estate broker is given the authority to negotiate and coordinate the organization of real estate transactions. This authority includes the power to organize the real estate transaction itself.
One of the real estate sector occupations that offers one of the greatest conceivable earnings and the most chances for monetary progress is that of a real estate broker. This is because the real estate broker is responsible for finding buyers and sellers for properties.
How to become a real estate agent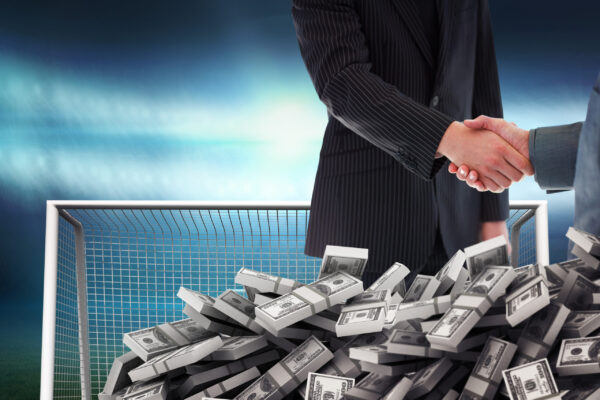 One of the first things to consider if you're contemplating a career change into real estate is the level of education required for entry. We found that 59.4 percent of realtors had a four-year degree.
We observed that 7.4% of realtors had master's degrees, much higher than the national average of 3.6%. Although most real estate agents have bachelor's degrees, a high school diploma or GED is sufficient for entry into the field.
Choosing the appropriate major is usually a crucial first step when learning the steps to becoming a real estate agent. We observed that bachelor's and associate's degrees are the most general levels of education attained by real estate agents.
In addition to bachelor's degrees, master's degrees and even high school diplomas are often seen on job applications for real estate agents.
What classes do I need to take to become a real estate agent?
The minimum number of classroom hours needed to apply for a real estate sales license varies from one state to the next. One course may be sufficient to fulfill the educational criteria in certain states; in others, it may need more than one.
You may get details on how many hours of training are necessary before taking the state real estate license test and a list of authorized providers from your state's licensing board.
The table below provides samples of state-mandated minimums for classroom time and, in some cases, links to study materials for licensing examinations in the real estate field.
How much does it cost to become a real estate agent?
If you want to sell real estate in a particular state, that state requires you to have a license to do so, and you can only get a license by meeting the state's requirements. The price associated with acquiring the license will be something in the neighborhood of $2,000 dollars. You have to put away anywhere in the neighborhood of $2,000 dollars for the operation.
Frequently Asked Questions
1. How does a person get started in real estate?
Depending on your residence, you may complete the requirements to become a real estate agent in as little as four to six months.
Obtaining a real estate license often entails enrolling in a prelicensing course, passing the licensing test, activating your license, and finally signing on with a brokerage.
2. Can you teach yourself real estate?
Enrolling in an online real estate investing school may teach you the fundamentals of real estate sales, risk, and management. Real estate law, agency rules, contract law, finance, and property management are all taught in distance learning programs.
3. Where do I start to learn about real estate?
Participate in a seminar or course devoted to the real estate industry. Classes and seminars may be taken at any time of year at many community colleges and local real estate schools.
Check out the local establishments. Getting a textbook from a local school, internet bookshop, or college bookstore is another option for self-directed learners.
4. Can you be a part-time real estate agent?
Yes, you can be a part-time real estate agent. The process of becoming a part-time agent is almost exactly the same as that for people training to become full-time agents. The only difference is that some brokerages typically won't hire people who work part-time.
5. Why do you want to be in real estate?
Fascination is a primary motivation for investigating real estate. They get a kick out of looking at houses and picturing themselves living there. They have little trouble seeing how a few judicious renovations may raise the value of a house.
6. How does a person get started in real estate?
Depending on your residence, you may complete the requirements to become a real estate agent in as little as four to six months. Obtaining a real estate license often entails enrolling in a prelicensing course, passing the licensing test, activating your license, and finally signing on with a brokerage.
Summary
Getting your real estate license is simply one step toward becoming a real estate agent. Even if you need a license to conduct transactions, genuinely being a real estate professional also requires understanding the industry and expertise in areas such as lead generation, marketing, business planning, and market trends.
You should include the aforementioned advice in your plan if you want to become a real estate agent and a successful agent.