Last updated Dec. 23, 2022 by Okokon Emmanuel
Are you looking for things to buy from a pawn shop? Then, you're in the right place. We've listed down several things to buy from a pawn shop. Let's briefly have an overview of a pawn shop before we discuss the things you can buy.
What is a Pawn Shop?
A pawn shop is where one resells or purchases valuable items for money. A pawn shop is also famous for providing loans to those in desperate need. However, such a person has to offer collateral whose value is proportional to the loan collected.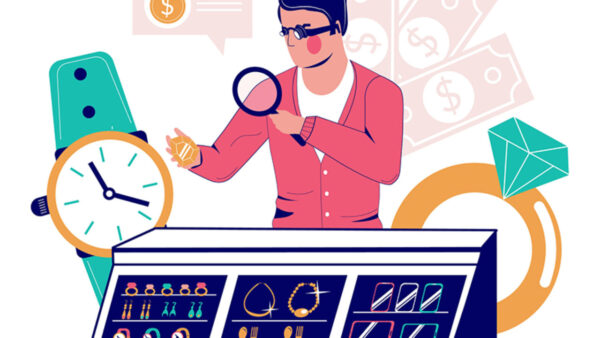 Simply put, when an individual is low on cash, they go to a local pawn shop with valuable items, where they sell them for their monetary value.
There are policies governing pawn shops that local shop owners mostly form. These policies include; the type of times eligible for pawning, the interest rate, and even the duration for repayment of the loan.
21 Things to Buy From a Pawn Shop
Listed below are 21 things to buy from a Pawn Shop
1. Power Tools
Power tools are usually the most valuable items in a pawn shop because of their high demand. Therefore, when considering buying a power tool from a pawn shop, expect the prices of the branded tools to be on the high side.
A typical example of a branded power tool is the DeWalt power tool. Some power tools you could buy from a pawn shop include saws, grinders, concrete mixers, drills, impact drivers, battery-operated screwdrivers, jackhammers, rotary tools and oscillators, air compressors, and sanders.
·
2. Registered Firearms
A pawn shop is the best place to buy your registered firearms for home protection or hunting purposes. You should know that credible pawn shops that sell firearms must have gotten their licenses to sell firearms from both the federal and state level. This is one criterion to watch out for when dealing with pawn shops. To be able to buy a firearm, the buyer must be at least 21 years old.
3. Jewelry
There's always a fraction of jewelry in every pawn shop. You'll definitely see a variety of diamond rings, necklaces, and bracelets with discounted prices available. The cost of these jewelry pieces at a pawn shop is usually fair compared to the amount you'll pay at a retail store.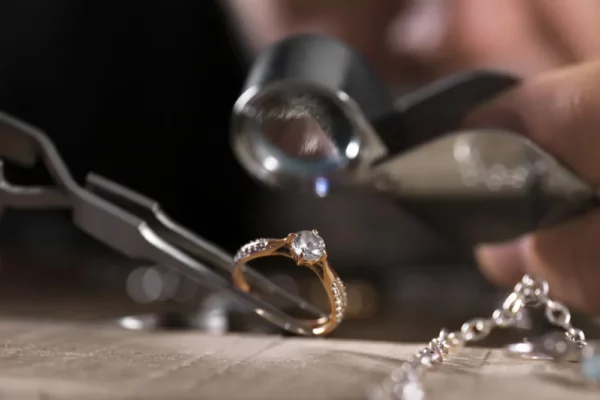 4. Electronics
Most pawn shops have reasonably priced electronics like laptops, mobile devices, and televisions. You can go through the sections where these items are kept in your designated pawn shop to choose the device you wish to purchase. Test and inspect the device properly before buying so you don't get cheated. You can also inquire about warranties and shop return policies.
5. Collectibles and Antiques
An antique is an item that is at least 100 years old. A pawn shop is the perfect place to buy collectibles and antiques because expert professionals carefully scrutinize them. It is a known fact that you can never see a fake antique in a pawn shop. This might not be the case in other places; there's every tendency you get fake antiques elsewhere than in a pawn shop.
6. Clothes and Accessories
An advantage of buying your clothes and accessories at a pawn shop is that you get them at reasonable prices. Not everyone has the luxury of paying thousands of dollars for a particular cloth or accessory. Buying these items from a pawn shop will help you maximize cost and get authentic accessories. In addition, most pawn shop owners carry out authenticity checks to assess the validity of the items.
7. Gaming System
Gaming systems such as Xbox, PlayStation, and Nintendo Switch are available in your local pawn shop. A benefit of buying from a pawn shop is that you get the gaming system without the stress of paying for shipping fees.
Even when you feel all the items in a pawn shop have been carefully inspected before display, you should also check if the gaming system you want to buy is in perfect condition. To enjoy your fairly used gaming system, you should buy the ones with a good number of original packaging still in place.
Remember that you shouldn't just jump at the price given by the pawnbroker. Instead, ensure you negotiate the prices and ask about the warranties and pawn shop's return policies.
8. Books
A pawn shop is the ideal place to go if you've been thinking of buying books and adding them to your collection at discounted prices. Unlike ordering and paying for books online and waiting for them to be delivered, you get to see the books before making payments when you buy from a pawn shop.
9. Toys
You can get several toys from your local pawn shop to add to your children's collections. If you are looking to buy vintage toys in good condition, visit a pawn shop today.
10. Mobile Devices
You will definitely get a good mobile device at a pawn shop for a fraction of the typical retail price. If you want to buy a mobile device from a pawn shop, do the following:
Ensure you buy from a credible pawn shop.
Find out if the shop has been in operation for a long time; this confirms the shop's credibility.
Make sure that the pawn shop is registered with the necessary bodies.
Once you have checked all these boxes, ask for permission to use the mobile device in the shop to confirm if it functions properly. A reputable pawn shop would grant your request.
11. Musical Instruments
Most musical instruments are on the high side, so getting them from your local pawn shop is ideal if you want to save cost. In addition, there is always a section filled with different musical instruments waiting to be purchased. So grab the opportunity and get the musical instruments of your choice from your local pawn shop today.
12. Sporting Goods
You can get sporting goods like golfing equipment, fishing rods, hunting gear, archery, and fishing tackle at discounted prices in your local pawn shops. This can help you get quality sporting items without breaking the bank. Make sure to inspect the equipment to confirm if they are in good working condition. Once you notice a defect in any gear, alert the pawnbroker before paying for them.
13. Designer Wrist Watches
Buying designer wristwatches from your local pawn shop mean saving cost and having to be in a dilemma to buy online or not. You can find designer watches such as Rolex in pawn shops. To ensure you get an original designer watch, you must consider some key factors. For designer wristwatches like Rolex, watch out for the following;
Weight: An authentic Rolex watch will feel heavy when held.
Ticking: A genuine Rolex watch does not tick; pay keen attention to the ticking sound.
Serial number: The serial number of a Rolex watch is usually detailed. You'll know a fake Rolex watch if you see a sloppy engraving of the serial number.
14. Precious Metals
You can find precious metals like coins and gold coins in most pawn shops. Are you contemplating buying precious metals from a pawnshop? Here are some reasons you should buy them
Increasing demand: Golds bars are bought and kept for posterity purposes in some nations. Many believe that factors like inflation, bank reserves, jewelry needs, and others make the demand for gold high in some countries.
Gold is valuable: Most people know that gold becomes valuable when the stock market depreciates. Since it is a noncorrosive metal, companies can easily mold them into gold coins and jewelry.
Safeguard against inflation: The price of gold and its items rises when the cost of living, goods, and services increases. This makes gold a massive insurance against inflation.
15. Unused Gift Cards
You should know that before buying unused gift cards from a pawn shop, the gift card's value will be lower than the face value. Therefore, you must check out the terms and conditions of the card before purchasing. This is because some cards have restrictions on the place of usage and, in some cases, require activation charges.
16. Makeup Collections
If you're looking for various makeup collections for personal or business purposes at a reasonable price, visit a pawnshop. You will get the original fairly-used ones at an affordable price here. So, you would worry less about the high cost of kickstarting your makeup business.
17. Cameras
You can find high-quality cameras that serve different purposes at a local pawn shop. Also, be on the lookout for branded cameras like Nikon and Canon because these brands are known to have great features and image quality.
18. Fitness Equipment
It's incredible how much quality fitness equipment costs. Buying your fitness equipment from a pawn shop is ideal for those who want to build personal or public gyms on a budget. The durability of fitness equipment depends on buying the right one.
However, ensure you are conversant with the brand you patronize so you don't end up with regrets. Also, make sure that the equipment you buy is in good condition.
19. Furniture
A pawn shop might not be the first place to consider when thinking of buying furniture; however, it is definitely your go-to place if you want to save cost. You are most likely to buy a piece of furniture at the pawnshop for a fraction of its retail price. In addition, you'll be sure to find your design preferences at your local pawn shop since these items are pawned by different people.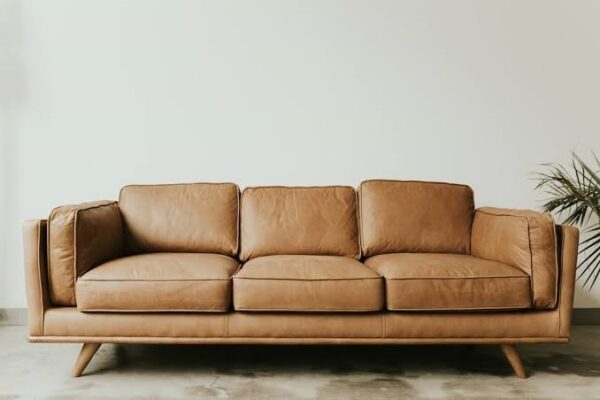 20. Home Décor
For those who want to give their homes a unique look on a budget, visiting a pawn shop is all they need. Your local pawn shop is the best place to get home decor at fair and reasonable prices.
21. Music CDs and Vinyl
Are you having trouble finding your favorite artist's albums? You'll definitely find all sorts of CDs and Vinyl at your local pawnshop. Irrespective of the genre of music you listen to, your neighborhood pawn shop has got you covered so you don't miss out on the thrills.
Conclusion
A pawn shop is the perfect place to get your items if you're working with a budget. The items found in a pawn shop are mostly authentic, and you get them for a fraction of the retail prices. Although the products sold at a pawn shop are pre-owned, they are always in good condition.
However, before purchasing any item at a pawn shop, ensure to research the shop properly. Remember to inspect the items, negotiate prices and ask about the pawn shop's return policy before you purchase any item.
Frequently Asked Questions
What Are The Easiest Items To Pawn?
The easiest items to pawn include watches, electronics, firearms, power tools, jewelry, musical instruments, and more.
What Will A Pawn Shop Not Buy?
A pawn shop will not buy a fake item. They don't also accept replicas of designer bags and purses. They only accept valuable items that are in good condition.
What Tools Does Pawn Shop Pay The Most For?
Pawn shops pay the most for branded power tools. Some popular brands you will find in most pawn shops include DeWalt, Milwaukee, Bosch, Snap-On, and Stihl.
Do You Get More If You Pawn Or Sell?
You get more money if you sell your item than when you're pawing it. This depends on some factors. Imagine selling gold jewelry in high demand, where the pawnbroker offers a high cash value.