Titan is an investment software that gives small investors the opportunity to make high returns from investing in an actively managed portfolio.
Unlike a hedge fund that requires you to deposit a high investment amount and high investment fee, Titan is affordable to everyone. Here's everything to know about the Titan Investing app.
Titan Investment Management
Established in 2017, Titan is an investment management app that gives you access to investment experts. It does not make use of a robo-advisor. Rather it makes use of real investment experts who make decisions on how the money in your Titan portfolio is invested.
Titan offers four investment strategies to its users. You can decide to invest in a single strategy or in a mix of the four of them. When investing in a strategy, Titan will provide you with advice on which strategy best fits your financial goals.
Here's a brief review of Titan's four investment strategies:
Titan Flagship: Any amount you deposit in this strategy will be invested in large US businesses capable of reaching the Standard & Poor's 500 Index.
Titan Opportunities: This investment strategy is suitable for investors ready to invest more than $10,000. The money is invested in small and medium-sized businesses with the potential of having high returns.
Titan Offshore: The amount deposited in this investment portfolio will be invested in businesses outside the United States.
Titan Crypto: As the name suggests, investments in this area are directed toward the trading of crypto assets.
Titan Investment Reviews
Although Titan provides a platform that enables anyone to become an investor, it, however, comes with its pros and cons. Here's a review of the benefits and disadvantages of using the Titan Investment app.
Pros of Titan Investment
Expert Management of Investment Portfolios: Regardless of the amount you invest, your portfolio will be managed by professionals.
Multiple Investment Strategies: There are four strategies to invest in – Titan Offshore, Titan Flagship, Titan Opportunities, and Titan Crypto.
Absence of Performance Fees: The performance of your investment portfolio does not affect the fees charged by Titan.
Unique Crypto Investment: Titan provides you with experts to guide you on your crypto investments.
Low Investment Amount: With Titan, you can invest as low as $100.
High Returns: Titan is known for channeling its client's investments into profitable businesses.
Complete Liquidity: Titan allows you to withdraw your investment whenever you want to. There are no restrictions.
Offers IRAS
Cons of Titan Investment
Limited customer service and absence of phone support
Not suitable for short-term investors
Lower interest when compared to some investment app
Withdrawal of investment takes two to four days.
Titan Invest Performance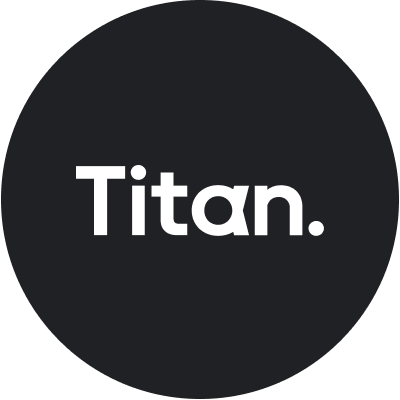 Founded in 2017, Titan is new to the investment scene. However, its founder, Clayton Gardner, is a veteran and an investor in hedge funds and private equity firms.
Titan is a legit platform that has shown a good performance since its founding. It has its own in-house research and investment experts that manage the individual investment strategies of its clients.
Currently, Titan manages over $750 million worth of client assets, and it boasts of having over 50,000 clients.
In 2020, Titan beat out other investment platform Wealthfront, SigFig, and Betterment, to win the Best Robo-advisor award at the 6th Annual Benzinga Global Fintech Awards.
Investment Management Services
Investment Management is the act of managing a collection of financial assets or investment portfolios. It mostly involves the analysis of financial statements, stock selection, creation of investment strategies, tax strategy development, and more.
Investment Management can be done with the help of an investment expert. However, there are lots of applications that offer Investment Management services. Titan is one of those apps.
Here are other applications that offer Investment Management services:
Wealthfront: This is a robo-advisor that allows you to invest a minimum of $500 in any type of Investment strategy. Its management fee is 0.25% of your earnings.
Acrons: Acrons is a robo-advisor that charges you $3 to $5 for the management of your investment portfolio. It uses your spare change to make a profitable investment. You can start with a few cents as Investment.
Betterment: This is an investment management app for serious investors. It charges a 0.25% annual maintenance fee, and its minimum investment is $0
SiFi: This robo-advisor provides free management of your investment portfolio. In addition, its account minimum is $0.
Is Titan Good for Investments?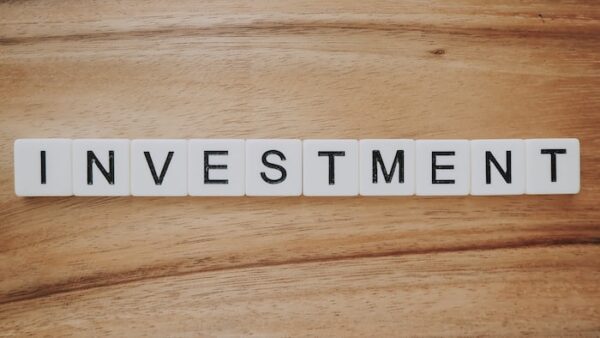 Titan is a good software for investment. If you are a beginner in the investment world, Titan will help you make smart investment decisions.
If you have an investment goal, you can match it with Titan's strategies in order to receive expected returns.
Here's an estimate of what your interest will be when you choose to invest in the several strategies offered by Titan.
1. Titan Flagship: If you place your investment in Titan's flagship strategy, you are estimated to make an annualized return rate of 18.8%.
2. Titan Opportunities: This strategy enables you to earn 40.6 percent of your investment at the end of the year. However, you have to make an investment that's above $10,000.
3. Titan Offshore:The estimated annual return rate for this strategy is 22.6 percent.
4. Titan Crypto: If you invest in this strategy, you are expected to earn 120.7% of your investment.
Is Titan Good for Long Term Investment?
Titan is an investment app that is best for long term investors. If you want an investment platform where you can withdraw your invested funds and profits in a few months, Titan is not for you.
Although Titan gives its clients the freedom to withdraw at any moment, it is advisable that you invest in Titan with the goal of receiving profits in 3 to 5 years. Titan invests your funds in a series of adventures and stocks, in order to expect good results from Titan, conduct long term investment.
What is Titan Portfolio Management?
Titan boasts of having over 15,000 clients. Each of its clients has an investment portfolio that includes a collection of bonds, stocks, and more. When a client deposits a fund into Titan, an investment portfolio is automatically created.
The act of managing and maintaining an investment portfolio is called Portfolio Management. Titan provides portfolio management services. It monitors your investments, and makes sure that they align with your financial goals and risk tolerance.
Titan charges a $5 flat fee for the management of your investment portfolio. However, this $5 fee is for clients who make an investment that is below $10,000.
If you make an investment that's above $10,000, Titan will charge your account a flat 1% ($100) annual fee.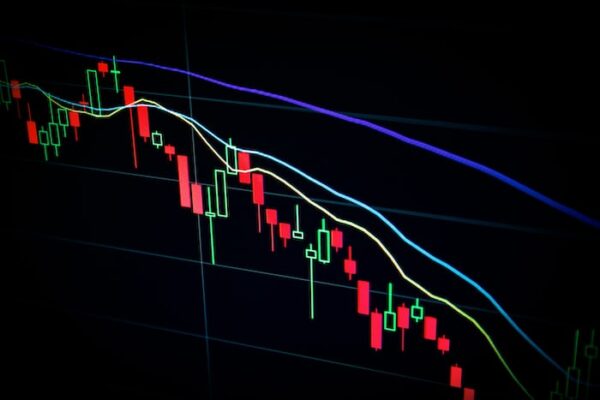 Who Owns Titan App?
Titan investment was founded in 2017 by Clayton Gardner, Joe Percoco, and Max Bernardy.
It is not a subsidiary of a company, and it's not managed by other financial firms. However, its investors include General Catalyst, Sound Ventures, Horowitz, and more.
Titan has a headquarter in New York, United States.
Frequently Asked Questions
Can You Withdraw From Titan?
Yes, Titan allows you to withdraw your invested funds. It takes two to four business days to transfer the money to your bank account.
What are Titan's fees?
Titan charges a flat fee of $5 per month for every investment below $10,000. If you invest in Titan Opportunities which comes with an account minimum of $10,000, you will be charged a flat annual fee of $100 on your account.
According to various investment experts, the future of Titan Share is positive. If you make a three to five year investment in Titan, the annual revenue is estimated to be around +98.19%
When did Rakesh bought Titan?
Rakesh Jhunjhunwala is an investor known for buying Titan Jewelry shares. He bought his first shares between 2002 and 2003 at the price of 0.39 cents. He currently owns 3,53,10,395 worth of shares.