Last updated Mar. 21, 2023 by Benedict Osas
Titan is an investment software that allows small investors to make high returns from investing in an actively managed portfolio.
Unlike a hedge fund that requires you to deposit a high investment amount and high investment fee, Titan is affordable to everyone. Here's everything to know about the Titan Investing app.
Titan Investment Management
Established in 2017, Titan is an investment management app that gives you access to investment experts. It does not make use of a robo-advisor. Rather, it uses real investment experts who decide how the money in your Titan portfolio is invested.
Titan offers some investment strategies to its users. You can decide to invest in a single strategy or a mix of all. When investing in a strategy, Titan will advise you on which strategy best fits your financial goals.
Here's a brief review of Titan's investment strategies:
Titan Flagship: Any amount you deposit in this strategy will be invested in large US businesses capable of reaching the Standard & Poor's 500 Index.
Titan Opportunities: This investment strategy suits investors ready to invest more than $10,000. The money is invested in small and medium-sized businesses with the potential of having high returns.
Titan Offshore: The amount deposited in this investment portfolio will be invested in businesses outside the United States.
Titan Crypto: As the name suggests, investments in this area are directed toward trading crypto assets.
The ARK Venture Fund: This fund provides access to venture capital for innovative industries and early-stage private companies.
The Carlyle Tactical Private Credit Fund: This investment fund generates income by investing in various credit instruments on a global scale.
The Apollo Diversified Real Estate Fund: Focuses on investing in sizable private real estate funds and public real estate securities.
Regarding fee-free automated stock and bond investing, it bears significant resemblance to a conventional robo-advisor
Titan Invest Performance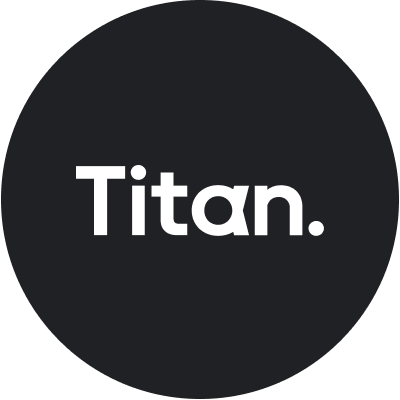 Titan is pretty new to the investment scene. However, its founder, Clayton Gardner, is a veteran and an investor in hedge funds and private equity firms.
Titan is a legit platform that has shown good performance since its founding. In addition, it has its own in-house research and investment experts that manage the individual investment strategies of its clients.
Currently, Titan manages over $750 million worth of client assets, and it boasts of having over 50,000 clients. In 2020, Titan beat out other investment platforms, Wealthfront, SigFig, and Betterment, to win the Best Robo-advisor award at the 6th Annual Benzinga Global Fintech Awards.
Titan Investment Review Pros And Cons
Titan provides a platform that enables anyone to become an investor. However, it comes with its pros and cons. Here's a review of the benefits and disadvantages of using the Titan Investment app.
Pros of Titan Investment
Expert Management of Investment Portfolios: Professionals will manage your portfolio regardless of the amount you invest.
Multiple Investment Strategies: There are strategies to invest in – Titan Offshore, Titan Flagship, Titan Opportunities, Titan Crypto and others.
Absence of Performance Fees: The performance of your investment portfolio does not affect the fees charged by Titan.
Unique Crypto Investment: Titan provides you with experts to guide you on your crypto investments.
High Returns: Titan is known for channeling its client's investments into profitable businesses.
Complete Liquidity: Titan allows you to withdraw your investment whenever possible. There are no restrictions.
Cons of Titan Investment
Limited customer service and absence of phone support.
Not suitable for short-term investors.
Lower interest when compared to some investment app.
Withdrawal of investment takes two to four days.
Is Titan Good for Investments?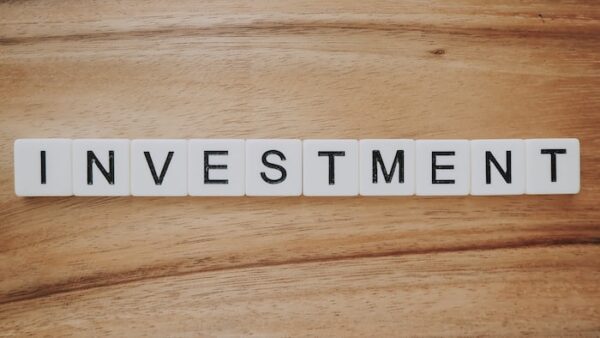 Titan is a good software for investment. If you are a beginner in the investment world, Titan will help you make smart investment decisions. You can match an investment goal with Titan's strategies to receive expected returns if you have an investment goal.
Here's an estimate of your interest when you choose to invest in the several strategies Titan offers.
1. Titan Flagship: If you place your investment in Titan's flagship strategy, you are estimated to make an annualized return rate of 18.8%.
2. Titan Opportunities: This strategy enables you to earn 40.6 percent of your investment at the end of the year. However, you have to make an investment that's above $10,000.
3. Titan Offshore: This strategy's estimated annual return rate is 22.6 percent.
4. Titan Crypto: If you invest in this strategy, you are expected to earn 120.7% of your investment.
Titan Hedge Fund Strategy
The Titan investment strategy is a two-pronged approach that seeks to maximize investment returns while minimizing risk. The first prong involves investing in a core stock portfolio that is customized for each investor.
This portfolio is designed to generate attractive returns over the long term by investing in a diversified mix of stocks from various industries.
The second prong of the strategy involves investing in hedge security specifically designed to protect against losses in the Titan portfolio during market downturns. This hedge is carefully chosen to provide downside protection while still allowing for upside potential.
One of the benefits of investing with Titan is that you can use the same investment strategies for both your individual and retirement accounts. This ensures that your investment objectives remain consistent across all of your investment accounts.
Does Titan offer retirement accounts?
Titan provides a range of retirement account options catering to diverse preferences. For example, you can choose from a traditional Roth, SEP, or Simple IRA, which can be initiated with a minimum investment of only $100.
Additionally, Titan offers a rollover service, which helps you transfer an existing 401k, 403(b), or IRA to Titan. Again, the process is straightforward, and you won't have to worry about incurring any tax penalties.
With a flat advisory fee of 1% annually or a $5 monthly charge for net deposits below $10K, Titan ensures that managing your retirement savings is uncomplicated and affordable.
Titan Invest Customer service and support
While Titan Invest's customer support is limited to email and mobile app messaging, the company provides an automated chat support feature on its website, which is available 24/7.
It's worth noting, however, that Titan's lack of phone support might be a drawback for some investors who prefer a more personalized approach.
Titan Invest Promotion
Titan also offers a referral program that allows you to invite others to sign up for a Titan account through their mobile or web apps. When your referral funds their account with at least $100 and maintains it for at least 180 days, you will receive a reward of a Titan Portfolio, which can be worth up to $10,000. In addition, your referral will also receive a 100-day fee-free trial to Titan.
Titan Invest Is Right For You If?
Titan Invest's investment strategies might not be for everyone. But they may suit particular individuals who have a high-risk tolerance, are comfortable with short-term investment volatility, and want the potential of achieving market-beating investment returns over time.
Moreover, if you're interested in investing in alternative strategies such as cryptocurrencies and private equity but aren't confident in navigating those markets alone, Titan Invest can help. Titan Invest's investment options could offer you above-average returns if you're willing to pay a slightly higher fee.
Ultimately, your decision to invest with Titan Invest will depend on your preferences and investment goals.
Investment Management Services (Alternatives To Titan Invest)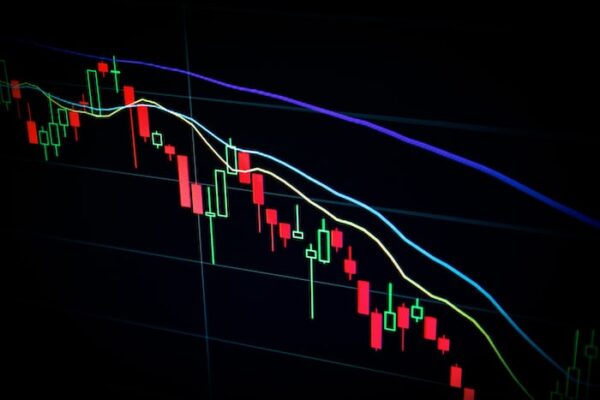 Investment Management is the act of managing a collection of financial assets or investment portfolios. It mostly involves the analysis of financial statements, stock selection, creation of investment strategies, tax strategy development, and more.
Investment Management can be done with the help of an investment expert. However, there are lots of applications that offer Investment Management services. Titan is one of those apps.
Here are other applications that offer Investment Management services:
Wealthfront: This is a robo-advisor that allows you to invest a minimum of $500 in any type of Investment strategy. Its management fee is 0.25% of your earnings.
Acorns: Acorns is a robo-advisor that charges you $3 to $5 for the management of your investment portfolio. It uses your spare change to make a profitable investment. You can start with a few cents as Investment.
Betterment: This is an investment management app for serious investors. It charges a 0.25% annual maintenance fee, and its minimum investment is $0.
SiFi: This robo-advisor provides free management of your investment portfolio. In addition, its account minimum is $0.
Frequently Asked Questions On Titan Invest
Can You Withdraw From Titan?
Yes, Titan allows you to withdraw your invested funds. Transferring the money to your bank account takes two to four business days.
What are Titan's fees?
Titan charges a flat fee of $5 per month for every investment below $10,000. For example, if you invest in Titan Opportunities, which comes with an account minimum of $10,000, you will be charged a flat annual fee of $100 on your account.
What is the future of Titan Share?
According to various investment experts, the future of Titan Share is positive. If you make a three to five-year investment in Titan, the annual revenue is estimated to be around +98.19%.
When did Rakesh buy Titan?
Rakesh Jhunjhunwala is an investor known for buying Titan Jewelry shares. He purchased his first shares between 2002 and 2003 at the price of 0.39 cents. He currently owns 3,53,10,395 worth of shares.
Is Titan A Hedge Fund?
While Titan operates similarly to a hedge fund, it is not one. The key difference is that Titan clients' money is never pooled; instead, it stays in their separately managed accounts, and clients own fractional shares of each company.
Titan's investment strategy focuses on "compounder" stocks for all client portfolios, which are carefully chosen to generate long-term growth.
How does Titan investing make money?
Titan earns money through a high fee structure, which includes a 1% annual platform fee for investors with $10,000 or more in their accounts (and $5 per month for those who don't). This is significantly higher than the fees charged by most robo-advisors, which typically have annual investment fees of 0.3% or less.
Is Titan a managed account?
Unlike hedge funds, Titan clients have a separately managed account, and their allocation is personalized based on their risk tolerance and investment goals. This approach combines an advisor's personalized touch with an investment manager's active management style.
How long has Titan investing been around?
Titan is a New York-based investment advisor registered with the SEC, and it was co-founded in 2017 by Clayton Gardner, Max Bernardy, and Joe Percoco. This means they've been around for about six years.
How much does Titan charge to withdraw?
Titan offers free deposits and withdrawals. While Titan does not charge any trading fees, its third-party crypto custodian, Apex Crypto LLC, charges a transaction fee of up to 0.15% for each cryptocurrency transaction, depending on the trading volume.
What minimum deposit do you require to open a forex trading account with Titan FX?
To start forex trading with Titan FX, you only need a low minimum deposit of $200 for your first account. After that, you can take advantage of low-cost trading on Blade accounts, with spreads starting from 0.0 pips, or trade on Standard accounts without paying any commissions.
Who Owns Titan App?
Titan investment was founded in 2017 by Clayton Gardner, Joe Percoco, and Max Bernardy. It is not a company subsidiary and other financial firms do not manage it.
However, its investors include General Catalyst, Sound Ventures, Horowitz, and more. Titan has a headquarter in New York, United States.
Is Titan a legitimate investment platform?
Titan is a legitimate platform for investing. Its team manages its clients' portfolios by buying and selling stocks. With over 25,000 clients, Titan actively monitors portfolios and provides research updates to help clients understand how their money is being invested.
While Titan may not be suitable for everyone, it is a good option for those seeking easy investing. However, it does not offer popular investments such as bonds or cryptocurrency, and its 1% fee for accounts exceeding $10,000 may be higher than some other similar services.
Is Titan Good for Long-Term Investment?
Titan is an investment app that is best for long-term investors. Titan is also an investment option that carries significant risk. But it has successfully generated wealth for its investors across various timeframes.
If you want an investment platform where you can withdraw your invested funds and profits in a few months, Titan is not for you. Although Titan gives its clients the freedom to withdraw at any moment, it is advisable that you invest in Titan intending to receive profits in 3 to 5 years.
Titan invests your funds in a series of adventures and stocks, to expect good results from Titan, conduct long-term investment. Although the organized sector currently constitutes only 30% of the jewelry market, Titan has a large potential for growth in the remaining 70%. Additionally, Titan has significant scope to expand its market share in the organized sector.
What is Titan Portfolio Management?
Titan boasts of having over 15,000 clients. Each of its clients has an investment portfolio that includes a collection of bonds, stocks, and more. When a client deposits a fund into Titan, an investment portfolio is automatically created.
The act of managing and maintaining an investment portfolio is called Portfolio Management. Titan provides portfolio management services. It monitors your investments and ensures they align with your financial goals and risk tolerance.
Titan charges a $5 flat fee for managing your investment portfolio. However, this $5 fee is for clients who make an investment that is below $10,000.
If you make an investment that's above $10,000, Titan will charge your account a flat 1% ($100) annual fee.