Last updated Feb. 10, 2023 by Peter Jakes
Is it possible to get paid to lose weight? Why would anyone pay me to lose weight if it will benefit me first?
Losing weight is not one of the most difficult journeys today. However, many fitness companies recognize these challenges and believe motivation is vital to the success of one weight loss journey.
As a result, many weight loss and fitness programs that pay users to lose weight have emerged. We will show you some of these programs and other ways you can get paid to lose weight.
Use Get Paid To Lose Weight Apps
Losing weight doesn't happen overnight. It takes time and consistency. Sometimes, the process becomes so challenging that many people give up. Different companies have developed weight loss apps to encourage people in their weight loss journey. These applications attach monetary rewards to motivate people to achieve their weight loss goals. There are many such applications on the internet, but we will discuss the few below: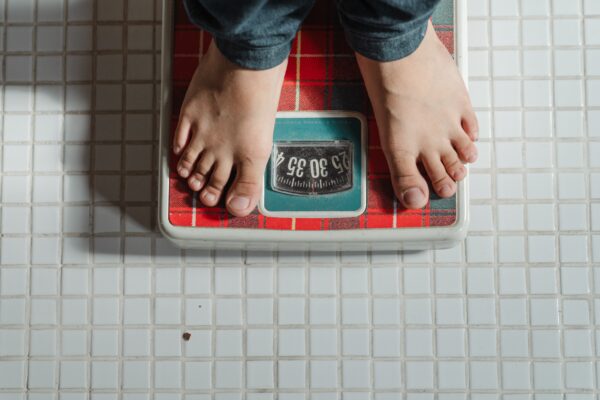 HealthyWage
As a HealthyWage user, you will be rewarded a cash prize for participating in weight loss challenges. Their weight loss program uses psychology and financial incentive to help people avoid procrastination, encourage consistency, and help them achieve their weight loss goal.
Tina, one of the program's beneficiaries, confessed that she wouldn't have been able to lose that much weight on her own without a cash reward. She lost 67 lbs in 15 months, and the company awarded a cash prize of about $1200.
To win cash prizes on this application, you must first choose the weight you want to lose and how much you are willing to place as a bet. Then, you can use their prize calculator to determine the time you will need to lose weight and how much you can win.
HealthyWage rewards you with a cash prize for reaching your weight loss goal. Otherwise, be prepared to lose out on your bet.
myWalgreens
myWalgreens rewards users for pursuing a healthy lifestyle, including exercising and weight loss. myWalgreens is a free fitness program; however, the rewards are not as big as those from other fitness apps. The program makes users go through four-week health contests, including physical activity and lifestyle challenges.
Users earn $0.25 each week for participating in the health challenges. In addition, they stand a chance to make an additional bonus of $2 if they complete all the four-week challenges.
Dietbet
Dietbet is another weight loss app where users can place a bet to lose weight. In addition, you can engage in their weight loss program as an individual or team member. First, you have to decide if you are going for a short or long-term weight loss goal.
Based on weight loss goals, they have a Kickstarter and transformer program. The Kickstarter program is for those who want to lose 4% weight in 4 weeks, while the transformer program is for those who want to lose 10% weight in 6 months.
Achievement
With Achievement, you earn points for engaging in activities that promote healthy living and weight loss. The users convert the accumulated points to cash prizes after they get to a reasonable amount.
A user can earn about 80 points per day for engaging in activities like biking, walking, or running. In addition, the application tracks you as you carry out these activities.
You can redeem your reward when you have accumulated up to 10,000 points. You will earn $10 for the 10,000 points. It takes about 5 – 7 business days to see your reward.
Join Higi
Higi is a medical technology company that is in the business of paying people to lose weight. The company provides software that tracks users' fitness and health improvements and rewards them for a well-done job.
As an active member of Higi, you stand a chance to win cash prizes and gift cards to shop in several online shops. You can also share your success story on the platform to motivate others on their weight loss journey.
Sweatcoin
We understand that walking is another form of physical exercise that burns calories. You are likely to burn more than 150 calories if you walk for 30 minutes on a daily basis.
Sweatcoin, which started in UK and US in 2016, is a fitness app that pays you to walk, you get one Sweatcoin for 1000 steps.
The money generated from Sweatcoin can be used to purchase products either from a physical shop or online, depending on your location.
You can as well donate the money generated to charity.
Create A Fitness Blog
Many people consider experience as the best teacher. People will pay more attention to your weight loss tips and advice after seeing how it has worked on you. You will even be more confident when you know your tips have worked on you.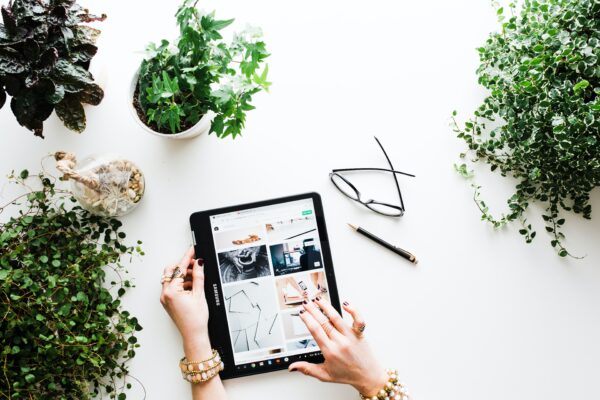 If you are about to start your weight loss journey and need some motivation, you can start by sharing every part of your journey on your blog. Creating a fitness blog where you share your weight loss journey will not only motivate others but can serve as a source of income for you. In addition, you can easily monetize the blog by creating adverts for weight loss brands or becoming their ambassador.
FIT4MOM Instructor
One of the fulfilling things you can do as a human is lend your support to people in your community. This is close to what you will do as a fitness instructor at FIT4MOM. Your fitness skills will help raise healthy and fit mums and teach them how to maintain a healthy lifestyle.
An average fitness instructor at FIT4MOM earns roughly $15 per class. Apart from the money earned, being a fitness instructor at FIT4MOM will also help you to be conscious of your weight and general wellbeing.
Work For Weight Loss Company
There are lots of companies that sell wellness and weight loss products. You can find a reliable one and partner with them. Some might offer you the benefit of using their products, so you can effectively market them. Doing this will help you earn a commission on each product sold and, at the same time, benefit from their weight loss products.
Be A Tour Guide
A tour guide is a specialist who shows tourists around a particular tourist center or historic site. The nature of the job of tour guides requires them to move around and mostly requires them to walk for a long distance.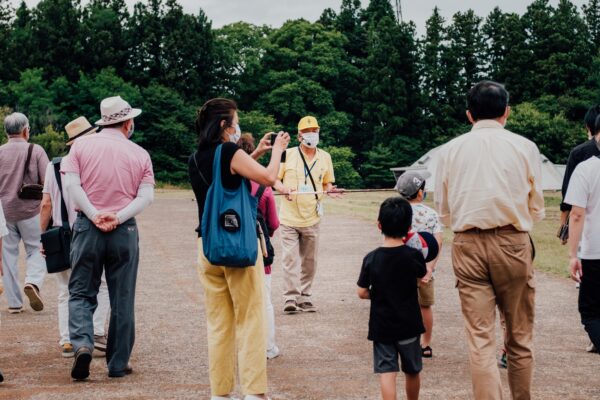 Taking a job as a tour guide can help you in your weight loss journey due to the number of times you spend walking. It is also a lucrative way to earn a living, as an average tour guide in the United States makes about $25 per hour.
Be A Delivery Courier
Riding is one exercise that can help you live a healthy life and lose weight. In addition, as a delivery courier, you will be privileged to deliver items with your bike to different locations.
Depending on how often you deliver goods for clients and your diet plan, you can achieve your weight loss goal by being a delivery courier. In addition to losing weight, you will also get paid for the delivery service you rendered.
Work With Friends
Collaborating on your weight loss journey with friends and colleagues can make the process fun. In addition, you can spice it up by placing bets to make it more interesting. The first person to achieve their weight loss goal eventually wins the bet.
The exciting thing about losing weight this way is that you are doing it in the company of people you trust. Therefore, you are sure of getting your reward if you eventually win the bet.
Does Paying People To Lose Weight Work?
Over time, we have discovered that paying people to lose weight works in the short term when the financial rewards are still in place. But unfortunately, like other related health addictions, weight gain is often difficult to stop.
Giving financial incentives to people in such conditions is to motivate them. Most people fear that some users fail to sustain their weight loss journey when the incentives are no longer available. We suggest that, in addition to rewarding people for losing weight, they should also be incentives for weight maintenance.
Benefits Of Weight Loss
Diseases like obesity, heart disease, diabetes, and others are associated with weight gain. Losing some of your body weight will do you lots of good, physically and healthwise. Some of the benefits of weight loss include: 
Reduces your chance of having heart disease.
Reduces your blood pressure.
Reduces the risk of having cancers.
Lowers your chance of having diabetes mellitus.
Improves your self-esteem.
Reduces your stress and improves your mood.
Weight loss promotes better sleeping habits.
Conclusion
Health is wealth. The earlier we pay attention to our health, the better for us. Understandably, it is often challenging for some people to break out of bad health habits. Therefore, we encourage you to take advantage of the different rewarding weight loss programs available. We believe you will be closer to achieving your weight loss goals with persistence.
Frequently Asked Questions
How does HealthyWage check your weight?
HealthyWage validates your weight and identity with their mobile apps. The mobile app contains some guides that require you to use a digital scale and a full-length mirror.
What apps pay you to lose weight?
You can get paid to lose weight on mobile apps like DietBet, HealthyWage, Stickk, myWalgreens, StepBet, Achievement, and more.
How can I lose weight when I have no money?
If your company offers a health insurance package that includes weight loss and fitness programs, you can take advantage of such. Also, you can engage in regular exercise. In addition, you can take advantage of the various weight loss programs that pay you to lose weight. 
What are the rules for HealthyWage
HealthyWage has some rules to guide users' participation on the platform. Some of them include avoiding cheating, respecting other users, getting your weight verified twice, no participation for pregnant women, and more.