Last updated Apr. 18, 2023 by Peter Jakes
Every year, advanced and sophisticated computer hardware models are released.
When you replace an outdated computer with a newer model, what happens to the old model? Most people decide to throw their old computers away but there are ways to make money with your old computers.
There are ways in which you can recycle computers for money, so instead of disposing of them, you can cash on them.
So while you are saving the earth (by not disposing of your computer indiscriminately), you're also making money. Here are some ideas of the best options to recycle computers for money.
1. Repair and Sell Your Computer
One of the easiest ways to sell used items, such as your computer, is to get them back in great shape. In addition to attracting buyers, you can sell it at a better price.
On the other hand, a computer with too much damage may likely sell at a lower price.
Many used computers only need a few parts replaced or repaired to become fully functional. You may be able to find the needed parts to repair your old computer at a local or online store.
All you need do is check for missing or faulty parts, visit computer stores, and buy and replace them before selling.
If you can fix them, go ahead and get it running smoothly once more. However, if you have no experience or skills in repairing computers, take them to a repair center.
If you decide to fix it on your own without knowing how-to, you may further damage the computer even to the point it becomes unsaleable.
Once you can get your old computer in great shape, you can add the money used for repairs to your asking price. This way, you wouldn't lose your profit. Next is looking for where to sell your recycled computer.
You can place list your computer online in places like Facebook Marketplace, OfferUp, LetGo, or Craigslist. These platforms allow you to advertise and sell used items (like your computer) to local buyers. Of course, you can also go with the traditional method of selling it to your friends and family.
However, you shouldn't expect to make a huge amount selling refurbished computers, as they typically sell at a lower price. The amount you can make for recycling and selling a computer can vary based on the age of the device, the specs, the functionality, and how much longer it will realistically last once it's sold.
2. Sell Your Computer To Trade Apps
A trading app is another excellent option for getting rid of your old computer. However, electronics and computers that are relatively new are the best items to trade on these apps easily.
So if you're considering this option, ensure your computer is in great shape before listing it.
Trading apps are mobile apps that link sellers to buyers of used items. However, there are conditions attached to using such apps, such as paying a transaction fee, shipping fee, and/or even a sign-up fee.
Notwithstanding, you'll get your commission (primarily a higher percentage) for each item you sell on the app.
There are a lot of trading apps available, all with their specific rules and features, so it's crucial to find the right one for you. Some popular trade apps to recycle your computer for money are Gazelle, uSell, and Swappa. A site like Gazelle allows you to attach prices to your items, but it's advisable to include a reasonable price so that your item will quickly sell.
However, if your computer is a little too old to appeal to a trading app, you can look for options like Nextworth, BuyBackWorld, and RefurbMe, which will recycle computers for you and pay you. All you need do is forward them pictures of your old computer they'll let you know if they're interested in recycling it.
3. Sell Your Computer Parts
Not only do car parts sell in the market – you can also sell critical electronic parts. So another way you can make money from recycling old computers is by selling some of the old parts. This is primarily a good option if you only have a single non-functional computer or several non-working devices that can't be patched into a new one.
Many people repairing computers often need these parts to supplement the ones they have. You can sell these parts online or through local vendors for some extra cash. You'll likely find something valuable to sell even in the oldest computer.
For example, the motherboard may be completely fried on your old desktop, but that doesn't mean you can't still sell the valuable metal plating holding components in place.
There are many components of the computer that are still valuable and can be added to a damaged one to revive them. It is why repairers alike are ready to buy those parts.
Some computer parts you can sell to others for extra cash include cleaned hard drives, motherboards, raid Cards, video cards, optical drives, network adaptors, processors, and RAM. You can always find a buyer for some of these parts as long as they're still in great shape.
Places like eBay and Craigslist are great options for selling old computer parts. You can also try listing them in various computer forums and look out for postings from people looking for specific components you may have in your inventory.
4. Sell Your Computer To Tech Retailers
Another tactic to get rid of your old computer is to sell them to computer retailers. There are offline and online tech retailers recycling old computers and computer parts ready to patronize yours at a reasonable price. Here are some of the popular online places to sell your computer.
Currys PC World
Currys PC World is an online retail store offering free in-store recycling for virtually any electronic device, regardless of where you bought it. You can contact them, and they'll come to get it from your home at no cost. The company also purchases and recycles other appliances like kitchen appliances, radios, and widescreen TVs.
Argos
Argos recycle many large home appliances, and like Currys, they do home takeout delivery, or you can book their service through the platform's Live Chat.
Argos also recycles any tech item you bring into its store for free, provided it sells a similar item and you've purchased a replacement from the retailer in the last 28 days.
Apple
Apple is a popular online retail store that accepts old devices for recycling. In some cases, you might even get a bit of store credit which you can use to spend on your next upgrade. However, our computer has to be in great shape for Apple to patronize you.
5. CashforElectronicsUSA.com
The last but not least idea for recycling old computers for money is by selling them to CashforElectronicsUSA.com (CFES USA).
It is a reputable website for schools and businesses to recycle old electronics such as computers. It's owned by CJ Environmental, a company boasting an A+ Better Business Bureau rating.
Furthermore, CFES USA has top-dollar offers for electronics scrap. They also provide proof of secure destruction and data removal upon request.
So your data are in safe hands. CJ Environmental aims to help businesses, schools, and individuals recycle e-waste, cell phones, old computers, and other electronics for cash.
Sites To Sell Your Old Computers To:
Gizmogo: This platform is dedicated to reducing the number of old gadgets that end up in landfills. Hence they buy old and malfunctioning computers.
Green buyback: This platform buys old electronics regardless of their condition.
SellBroke: This company accepts old desktops, computers, tablets, and laptops in any condition. This company is affiliated with ecluttr, ecoATM, Amazon, Best Buy, and Apple Stores.
Frequently Asked Questions Related To Ways to Recycle Computers for Money
Can You Get Money From Old Laptops?
Yes, you can get money for selling your old laptops. Instead of keeping your old laptop around as clutter, you can take it into the Best Buy store and trade it for up to $300. However, Best Buy will pay you via gift card, which is worth about $300.
Where Can I Sell My Computer Fast?
You can sell your computer on Amazon, Facebook Marketplace (especially in specific Buy/Sell/Trade groups created for gaming, computer building components, etc.), Craigslist, and other Computer-specific forums like Reddit's Computer Bazaar forum.
Is There Anything Valuable In Old Computers?
Most of the components of old computers are still valuable today. Moreover, some of these components have precious metals like aluminum, gold, and copper. Although most of these components are no longer used in most of the current generation of computers (that have sleeker, smaller, and less bulky components), they can still be recycled to make up for other parts.
How Can I Get Money For A Broken Computer?
You can get money for your broken laptop by selling it on sites like Craigslist and eBay. Craigslist, for example, allows you to sell locally to people, while eBay enables you to sell your item at auction, but you'll have to pay listing and final value fees.
What Is The Best Thing To Do With Old Computers?
Donate it! If your computer is still functional and you no longer use it, you can consider donating it to a charity. Many charities can still put your old computer to good use. In some cases, the components can be taken to a nonprofit organization that sells them to hobbyists or recycles them.
Here are four ways to recycle your old computer for money.
Repair and Sell Your Computer
If you have an old computer model with malfunctioning parts, you can repair it and sell it at a discounted price.
Most computer repair stores accept to buy malfunctioning computers. If you want to sell it at a higher price, you can get it repaired.
Refurbished and broken computers are popular on sites like Craigslist.
Sell Your Parts to Scrap Yards
There are lots of scrap yards that accept computer parts. You can make money by selling functioning components on your computer.
If you don't like the idea of repairing your computer and reselling it as a secondhand item, you can sell some of its parts.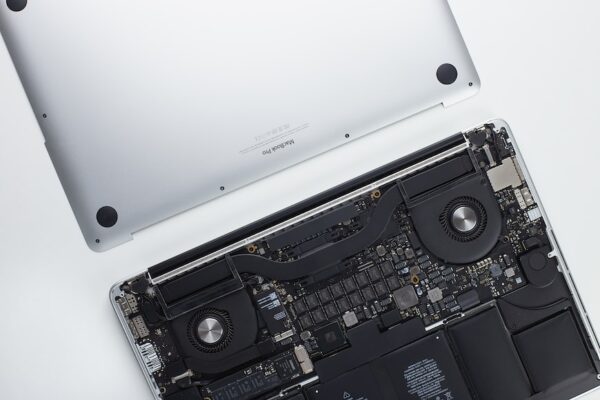 How Can I Make Money With My Old Computer?
You can money from your old computer by selling it. Sites like eBay and Craiglist allow you to list secondhand products for sale. You can also make money by selling some of its parts.
Is There Anything Valuable in Old Computers?
Yes! There are lots of valuable parts in old computers. Most old computers are built with valuable copper and aluminum that are currently hot cake in the market.
Why Are Computers Recycled?
Recycling computers helps to preserve natural resources that are used in the production of new computers.
Most components found in older computers can be used to produce electronic items, hence computers need to be recycled.
How Much Gold is in an Average Computer?
An average computer has approximately 0.2 grams of gold in it. This is worth about $12.
How Do E-waste Management Companies Make Money?
E-waste management companies make money by gathering discarded electronic equipment and selling it to electronics manufacturing companies.
Summary
Refrain from getting rid of your old computers. Aside from missing out on an opportunity to make extra money, throwing your old computers also makes you a contributor to the damages caused to earth.