Last updated Aug. 22, 2022 by Jessica Green
Every year, advanced and sophisticated computer hardware models are released.
When you replace an outdated computer with a newer model, what happens to the old model? Most people decide to throw their old computers away but there are ways to make money with your old computers.
Here are four ways to recycle your old computer for money.
Repair and Sell Your Computer
If you have an old computer model with malfunctioning parts, you can repair it and sell it at a discounted price.
Most computer repair stores accept to buy malfunctioning computers. If you want to sell it at a higher price, you can get it repaired.
Refurbished and broken computers are popular on sites like Craigslist.
Sites To Sell Your Old Computers To:
Gazelle
Gazelle is one of the largest eCommerce firms that buys & sells pre-owned consumer gadgets. This company buys secondhand laptops, desktops, tablets, and cellphones from individuals who want to make money.
Simply mail your outdated laptops to Gazelle with the free (pre-paud) shipping label that Gazelle provides.
Gazelle makes payments via PayPal and by Cheque. Gift cards is also a method of payment.
Gizmogo: This platform is dedicated to reducing the number of old gadgets that end up in landfills. Hence they buy old and malfunctioning computers.
Green buyback: This platform buys old electronics regardless of their condition.
SellBroke: This company accepts old desktops, computers, tablets, and laptops in any condition. This company is affiliated with ecluttr, ecoATM, Amazon, Best Buy, and Apple Stores.
Sell Your Parts to Scrap Yards
There are lots of scrap yards that accept computer parts. You can make money by selling functioning components on your computer.
If you don't like the idea of repairing your computer and reselling it as a secondhand item, you can sell some of its parts.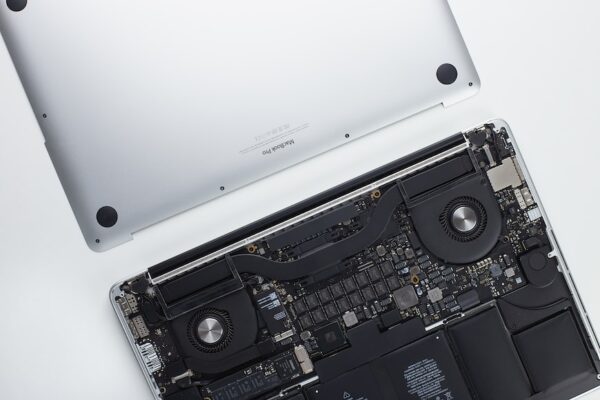 Frequently Asked Questions
How Can I Make Money With My Old Computer?
You can money from your old computer by selling it. Sites like eBay and Craiglist allow you to list secondhand products for sale. You can also make money by selling some of its parts.
Is There Anything Valuable in Old Computers?
Yes! There are lots of valuable parts in old computers. Most old computers are built with valuable copper and aluminum that are currently hot cake in the market.
Why Are Computers Recycled?
Recycling computers helps to preserve natural resources that are used in the production of new computers.
Most components found in older computers can be used to produce electronic items, hence computers need to be recycled.
How Much Gold is in an Average Computer?
An average computer has approximately 0.2 grams of gold in it. This is worth about $12.
How Do E-waste Management Companies Make Money?
E-waste management companies make money by gathering discarded electronic equipment and selling it to electronics manufacturing companies.
Summary
Refrain from getting rid of your old computers. Aside from missing out on an opportunity to make extra money, throwing your old computers also makes you a contributor to the damages caused to earth.