Last updated Mar. 7, 2023 by Jessica Green
Traveling with peers is one of the latest tourist trends. Most people enjoy traveling with friends to new places while being guarded by an untrained local tour guide.
As this is becoming a trend that has come to stay, you can make money off it. Here are four sites that enable you to earn money for being a local tour guide in your hometown
Vayable
Vayable is a website that employs people to act as local guides to tourists. However, to get employed, you must be a Vayable Insider – these are people who put effort into creating a memorable experience for tourists.
If you have deep knowledge of your hometown, you can sign-up on the Vayable official website to become a Vayable Insider.
Once your application is reviewed, you will be sent various invitations to become a tourist guide for tourists. You have the option of accepting or rejecting an invite. Regardless, Vayable will charge a 15% commission fee on whatever you're paid by the tourists.
As a Vayable Insider, you can work as a teacher, taxi driver, writer, musician, travel agent, and more. All the site requires is that you provide cultural knowledge and education to tourists who are assigned to you.
In addition, you will be required to take tourists around your hometown and show them landmarks with historical backing. You will also have to take them to any famous local bar, local farmer's market, and place of interest in your city or town.
As a Vayable Insider, you must commit to delivering a high-quality experience to every traveler, prioritize your tourists' safety, and be passionate and trustworthy.
On average, Vayable Insiders earn between $20 to $25 an hour.
Shiroube
The term "Shiroube" in Japan means "to be a guide." It's a website that serves the purpose of providing tourists with an authentic local experience.
Simply sign up on the Shiroube website to become a tour guide. When entering your profile information, specify the nightlife, history, and sports events in your hometown – this will increase your chances of getting invites from tourists.
You can also advertise your tourist guide services on the Shiroube platform to boost your chances to a higher level.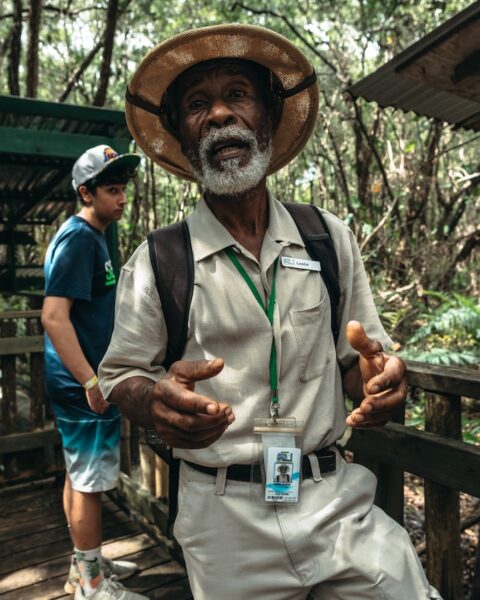 ToursByLocals
Founded in 2008, ToursByLocal is a reputable platform that pays you to be a local tourist guide.
Due to its high reputation in the tourist industry, it adopts a rigid employment process. In order to get accepted as a tourist guide, you'll be required to go through some levels of interviews.
Registration on this platform is free! However, ToursByLocal takes 20% of your earnings.
Rent a Local Friend
This site serves a different purpose for different people. Most people use this platform to rent friends, but it can also be used to rent local tourist guides.
To get started, register on the platform as a "Local Friend." Interested tourists will contact you. When they do this, it's advisable that you offer them a customized plan that states your price.
How to Become a Tour Guide (Step-by-step Guide)
The job of a tour guide requires more skill and effort than you think. Unfortunately, most people who dive into this career without adequate knowledge of how the industry works end up having regrets.
Here's a step-by-step guide on how to become a tour guide:
Re-evaluate your Decision
The job of a tour guide may look tempting and fun, but its reality is the exact opposite. So, before you decide to become a tour guide, reflect on your skills. As a tour guide, you need to have the following skills:
Communication skills
Problem-solving skills
Customer Service Mindset
Punctuality skills
Flexibility
Must be a go-getter
As a tour guide, you must also have immersive love for new knowledge and experience.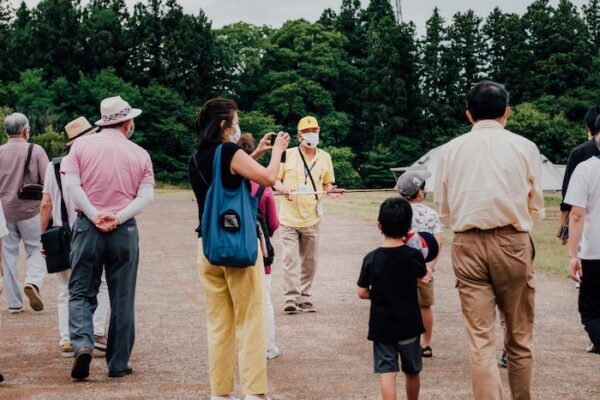 Decide on the Type of Tour Guide You Want To Be
There are different kinds of tour guides. And you can decide which you want to be by looking at your interests and area of expertise.
Here are the four major types of a tour guides:
Adventure Tour Guide: Guide tourists on hikes and other outdoor events.
Museum Guide: Must have knowledge of history and artifacts
Walk Tour Guide: Direct tourists as they walk through a city with historical landmarks.
Tour Director: This job requires you to guide a group of tourists for days, even weeks, until their stay in the city is completed.
Get A Tour Guide License and Training
While finding local tour guide jobs may be easy, earning potential is usually low. To be on the higher earning spectrum, you have to be affiliated with a touring company.
Most tour companies require a license from individuals before giving out employment. So get training and a license in order to be eligible for better income and benefits.
Read Also: How to Become a Travel Agent Working From Home
3 Best Sites For Finding Local Tours and Guides
Are you visiting a new city? Do you plan on going on tour while having the best time of your life? If yes, you'll need the best tour guides to make this come true.
Here are three of the best sites to find local tour guides with skills to deliver the best experience to tourists.
ToursByLocals: This platform is popular amongst tourists for providing highly experienced tour guides and high-level experience. This service is available in over 100 countries and charges its clients per experience.
FreeTours: This tour company provides the best touring experience to clients with low budgets. It is available in more than 50 countries in Europe, Africa, Asia, and America. Once you sign-up as a tourist, you'll be given a detailed description of what to expect and your budget.
WithLocals: Once you enter your destination on this platform, you'll be given a detailed description of your experience. It's perfect for individuals going on group tours.
Conclusion
In summary, the job of a tour guide is great. If you have the skill and knowledge to become a tour guide, go for it!