Last updated Sep. 16, 2022 by Jessica Green
Traveling with peers is one of the latest tourist trends. Most people enjoy the idea of traveling with friends to new places while being guarded by untrained locals.
As this is becoming a trend that has come to stay, you can make money off it. Here are four sites that enable you to earn money for being a local tour guide in your hometown.
Vayable
Vayable is a website that employs people to act as local guides to tourists. To get paid on Vayable, you have to become a Vayable Insider.
Vayable Insider are people who work to create a memorable experience for tourists. If you are knowledgeable about your hometown, you can make cool money by becoming a Vayable Insider.
As a Vayable Insider, you can work as a teacher, taxi driver, writer, musician, travel agent, and more. All Vayable needs is for you to provide cultural knowledge and education to tourists who are assigned to you.
As a Vayable Insider, you will be required to take people around your hometown and show them landmarks with history. You will also have to take them to any famous local bar, local farmer's market, and place of interest in your city or town.
As a Vayable Insider, you must commit to delivering a high-quality experience to every traveler, must prioritize the safety of your tourists, and must be passionate and trustworthy.
When you sign up to become a Vayable Insider, Vayable will send you various invites. If you're interested in any offer, you can take it up. Vayable takes 15% commission from whatever you're paid.
As a Vayable Insider, you can earn an average of $20 to $25 an hour.
Shiroube
This platform was created to provide tourists with an authentic local experience.
This platform was founded in Japan and the term "Shiroube" means "to be a guide".
Shiroube provides its tourists with guidelines which are sent via email. It allows its client to order a full tour-guide package.
When you create an account on Shiroube as a guide, you can increase your chances of finding tourists if you specify the nightlife, history, and sports events in your hometown.
Shiroube also allows you to advertise your tourist guide services for free.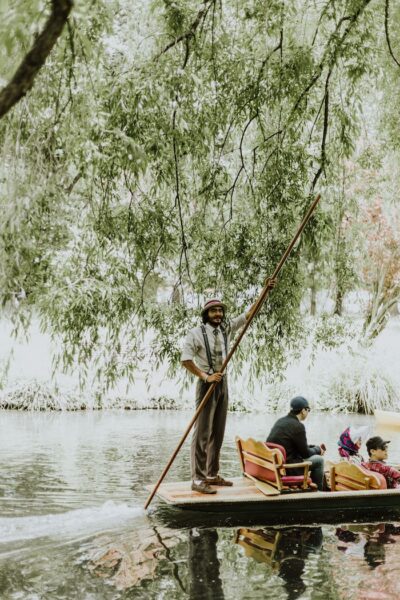 ToursByLocals
Founded in 2008, ToursByLocal is a reputable platform that pays you to be a local tourist guide.
Due to the high reputation it holds, the interview process that gets you accepted is difficult. The interview process is done to verify that you are capable of being a tourist guide.
Registration is free on this platform. However, ToursByLocal takes 20% of your earnings.
Rent a Local Friend
This site serves a different purpose for different people. Most people use this platform to rent friends but it can also be used to rent local tourist guides.
This platform allows you to reject or accept tour guide invitations. To get started, you have to register on the platform as a "Local Friend". Interested tourists will contact you. When they do this, it's advisable that you offer them a customized plan that states your price.