Last updated Mar. 24, 2023 by Charles Zemub
In most fields, if you want to accomplish more than choose easy wins, you'll need the support of a well-established company.
Those in the tourist industry who are nimble enough to adapt quickly have a good chance of riding the industry's current wave of change to financial success.
Once dominated by giant conglomerates, the travel agency industry is seeing an uptick in the number of entries from independent agencies. It's better to leave planning travel arrangements to professionals with the appropriate training and experience.
Individuals were questioned on the increase in earnings potential between working for an agency and as an independent travel agent.
The most appealing part of starting your own travel agency is the freedom to work when you want, with whom you want, and out of your own home.
Being independent has its benefits, but it's not without its risks. Being a free agent means taking up the risks and rewards of owning your own company.
Ways to become a Travel Agent Working From Home
If you have experience in the travel sector, you have an advantage over those from other industries who are looking to work as travel agents. This is because you already possess the education, experience, and training required for this position.
But even as a beginner, you shouldn't be concerned. Here is a comprehensive manual on how to work for free as an independent travel agent.
1. Create a business plan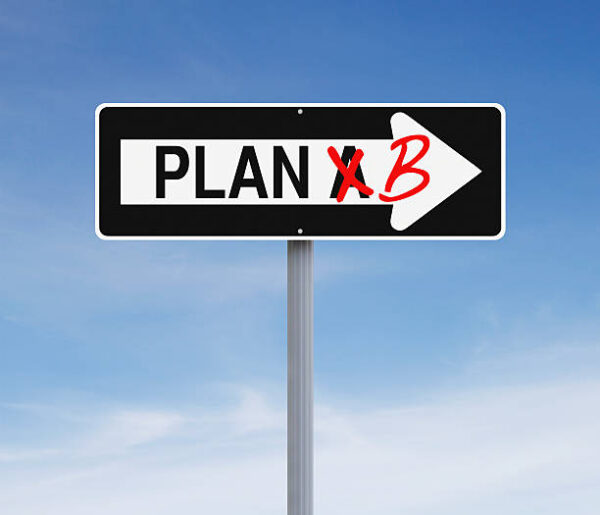 Making a detailed business strategy has to be your first step. Although it may seem like the ultimate dream job, establishing an internet travel agency is just as difficult as beginning any other kind of company. As a result, be certain that you have a strategy. A business plan is still necessary even if you may not need a formal one, particularly if you won't be looking for finance.
This aids in directing your efforts and keeps you from straying from your goals.
Your strategy should include specifics like:
What kind of travel agency would you want to work with
How to choose the ideal host agency if you want to launch a home-based travel business
How much beginning money is required and how to get it
marketing information
Achieving milestones and professional and financial goals
A fantastic strategy to guarantee that you have enough time to evaluate all aspects of the proposed company is to start preparing early.
Therefore, don't merely decide to launch a travel company one day after waking up. Spend some time planning.
2. Take Travel Agent Training Programs into Account
There are a few things you should think about if you want to work as a travel agent. Getting the appropriate travel agent training is among the most crucial things.
You may enroll in various paid and free travel agent training courses, but choosing one that will provide you with the abilities and information required for success is crucial.
In-person certified travel associate license training is also an option, as are free online travel agent training courses. The travel business offers a huge variety of training programs, with various courses based on your degree of expertise.
Simply choose the training program you want, ensuring it supports continuous education and suits your company goal.
3. Examine the Travel Sector and Promising Travel Agents
Whatever sort of company you're launching, you can't afford to enter it blindly. To comprehend the market and competitors, you must perform in-depth research.
You must have a strong understanding of the industry regarding what the consumers require and what the competition offers if you want to learn how to work from home as a travel agent.
Another thing you must learn is the magnitude of the market. You may then determine any issues your company may have and how to improve your brand's perception among prospective clients.
The main point is to provide them with something additional they don't currently get or to deliver what they already receive better.
A thorough grasp of the market, consumer behavior, and competitors will be necessary for you to do this. Finally, explore open opportunities for travel agents to get an idea of the qualities that businesses want in online or offline travel agents.
4. Determine Your Niche Inside the travel sector
Customers choose independent travel agencies mainly because of their specialized knowledge and attentive customer care.
To gain the trust of these clients, you must thus be highly skilled at what you do. You must specialize if you want to provide great services since they need something that the big corporate agencies don't provide. Being a "jack of all trades" will not allow you to outperform your rivals.
For instance, even if you have expertise with honeymoons, dive excursions, cruise tours, and adventure vacations, you must select one specialty in which you excel.
When you concentrate on one thing, you become better at it and can provide services that clients would value. But it also implies that you must master every minute detail of that field.
How much does it cost to become a travel agent?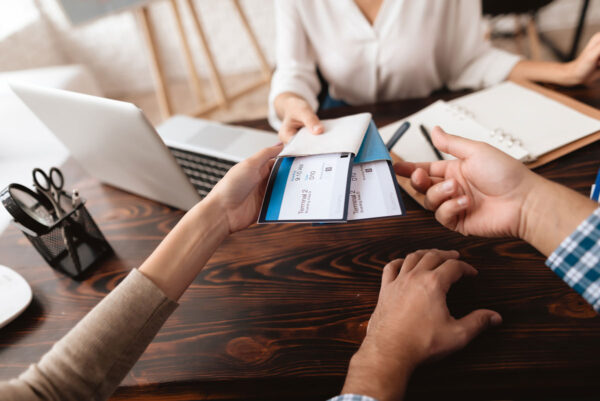 When looking at the profession of a travel agent, one of the first concerns individuals have is "can I genuinely earn money doing this?" Yes, and how much money you earn is really up to you.
Some of our travel agents do this as a side hustle, helping out friends and relatives on the side in exchange for a few hundred bucks. In fact, many of our best travel agents make selling vacations their full-time occupation, with monthly commissions in the hundreds.
As a rule, salespeople are rewarded according to their efforts. This is not a good way to become rich fast or have customers schedule appointments. It takes time and effort, but a job as a travel agent may be rewarding if you like traveling.
Become a travel agent online.
To become a travel agent, you will probably have to go into business for yourself. As a positive, it requires nothing in the way of overhead.
For example, suppose you want to start a small company by establishing a yoga studio. In that case, you'll have to get a lease, apply for any necessary permissions, purchase equipment, create marketing materials, hire staff, and pay them.
In contrast, a travel agency may be launched with little outlay of capital and no need for special facilities beyond a home office.
You'll need to seriously consider the kind of company you eventually intend to launch. Do you seek to form a company or a limited liability company? Do you prefer to be an employee or a boss? The process of incorporation is time-consuming and might be costly.
As a company organization, you need protection but don't want to pay too much, so forming an LLC is a reasonable compromise.
The One World Travel Agency
New travel advisors get three months of weekly interactive mentoring, via Zoom, from two experienced travel agency professionals with a wide range of backgrounds and perspectives as part of the mentor program at Uniglobe Travel Center. Both being a travel adviser and running a travel firm will be covered in depth by the instructors.
On the Travel Advisor side of things, you'll learn how to do customer research, put together trip plans and quotations, and book and manage reservations. They will also assist you in learning about the services and policies various travel providers offer.
MentorU's travel agency training component is designed to help you manage your company and attract customers.
Your coaches will brief you on the laws and consumer protection guidelines you need to know, provide you with information on insurance for you and your customers, and work with you to develop a unique strategy for promoting and selling your goods or services.
Is it hard to be a travel agent?
You may make a living as a travel agent, which allows you to participate in the activity that interests you the most while simultaneously providing for your financial needs. Because you will spend more time researching and organizing travels, you will be able to aid others in developing experiences that will remain with them for the rest of their lives.
What precisely is this being referred to? Certain people may find that the effort is worthwhile despite the task being challenging and demanding because the joy they get from seeing pleased looks on the faces of others makes the arduous labor worthwhile.
What qualifies as a travel agent?
Travel brokers are a good resource for individuals and organizations planning trips since they make it possible to obtain tickets to various entertainment events, in addition to transportation and lodging alternatives.
They provide suggestions on places for consumers to visit, plan itineraries for customers' vacations, and book hotels for clients.
A person whose job it is to coordinate travel for end customers (individuals, organizations, and enterprises) on behalf of the suppliers that provide such services is known as a travel agent.
Customers at the end of the sales funnel might be people, organizations, or businesses (hotels, airlines, car rentals, cruise lines, railways, travel insurance, package tours).
Frequently Asked Questions
1. How do travel agents get paid?
The travel agency receives the commission. Commissions for most trips are paid to the travel agency after the customer has returned from their vacation. Most cruise lines only pay the travel agent's commission upon full trip payment (typically about 60-90 days before the sailing).
2. Can you make a living as a travel agent?
The salary is not outrageously high; the U.S. Census Bureau reports an annual median income of $38,700. Pindar claims it to be substantially more than the BLS estimates. Agents, according to Pindar, may earn between $50,000 and $100,000 per year (on the low end) and $250,000 to $500,000 per year (on the high end).
3. Are travel agents still in demand?
Demand is up nearly 20% year to date over the same months in 2018, even at Pack Up and Go, a travel service whose customers don't find out their destination until the day they go. According to Dan Ilves, senior vice president of TravelStore, "2019 was a record year for the travel business."
4. How do travel agents make money if they don't charge?
When purchasing airline tickets, commissions often run anywhere from 5% for local flights to 10% or 20% for international flights. It is possible that similar hotel booking commission fees may be assessed.
5. How much does a travel agent make per booking?
Commissions for buying airline tickets typically range from 5% for domestic flights to 10% or 20% for international flights. Similar hotel booking commission charges might be expected.
6. Can you make 100k as a travel agent?
The average annual salary for a travel agent is $36,654, and they can expect to earn an extra $6,000 in bonuses and commissions on top of that. A travel agent typically earns a salary of around $100,000 per year.
Summary
You can see that there are several alternatives and factors to take into account when selecting your Host Agency partner. It's simple to start your search, and our filter function lets you choose the factors that are most important to YOU. The Host Agency list will instantly update with the Host Agencies partners that provide those things after you've made your choices. Your time spent looking for the best match for you and your company will be reduced by this feature from hours to minutes.