Last updated Sep. 16, 2022 by Jessica Green
Drop app is a money-making app that rewards you with points for making online purchases via its platform.
Although it operates on a point system, you can convert your points to cash or gift cards. Cash payments are made via PayPal.
More Facts About Drop App
Drop is a free phone reward program with over 500,000 users. It is available to residents in Canada and the United States.
To earn money with the Drop app, you have to follow the step-by-step guide below:
Step One: Sign up with your email on the Drop app. This app is available on Android and iPhone devices but it is only accessible to people in Canada and the United States.
Step Two: Once you complete your registration, link your debit or credit card to the platform.
Step Three: Start making purchases via the Drop app. Drop is affiliated with lots of online stores. So it is possible to find your favorite store on Drop.
You will earn points on Drop for all purchases made via Drop with any of your connected cards. When you successfully make a payment for a product, Drop will credit you with points.
Unlike other sites, the points offered by Drop can't expire. So you can decide to convert it to cash or a gift card whenever you feel like it.
Drop is affiliated with online stores like Walmart, Safeway, Eleven, Uber, Walgreens, Starbucks, McDonald's, Sephora, and more.
The store you shop in determines the number of points you will earn. For every dollar spent in stores like McDonald's, Walgreens, and Target, you will earn eight points.
For every dollar you spend in Starbucks, you will get twelve points. Ubers offers fifteen points for every one dollar spent while shopping in Walmart earns you two points for every dollar spent.
When you earn 5000 points, you can convert it to a $5 gift card. Accumulating 10,000 points earns you a $10 gift card, while 50,000 points will get you a $50 gift voucher.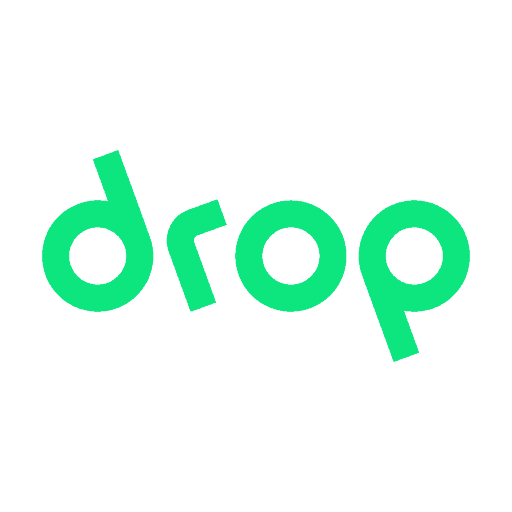 Is the Drop application safe to use?
There have been lots of concerns about the safety of using the Drop application. This is because Drop asks its users to connect their credit or debit cards to its platform.
The Drop application is safe and secure to use. It employs the same level of security as your bank. It uses hardware and software encryption to safeguard your financial and personal information.
How Much Can I Earn on Drop
With the Drop application, there's no limit to the number of points you can earn. Every 5000 points give you a $5 gift card and it goes on.
The amount of money you spend purchasing things via Drop determines the points you earn.
Drop enables you to earn 2% to 15% cash back on all your purchases. Nevertheless, Drop is an easy and straightforward way to make money. It allows you to earn cashback when you purchase from its site which saves you money.