Last updated Mar. 12, 2023 by Jessica Green
One dollar every day may not sound like much, but when saved daily, it adds up and amounts to a reasonable sum of money.
If you're on a goal to save or make one dollar every day, here are eight interesting and simple ways to do it.
How to Make One Dollar Every Day
The following are easy ways to make one dollar every day. In addition, this article highlights legit sites that pay more than a dollar when you complete certain tasks.
PlayTestCloud
PlayTestCloud is a platform that pays individuals to test mobile apps, games, and new technology. To start earning on PlayTestCloud, visit the official website and sign up.
Once your sign-up process is completed, you will be sent a qualification test to verify your ability. Once you pass the test, you'll be given tasks to complete.
The reward for each task differs, and it depends on the length of your playtest and the task you're given. The average testing period lasts 15 minutes, and the pay is $9.
All reward payment is made via PayPal, and it takes less than three days to receive compensation.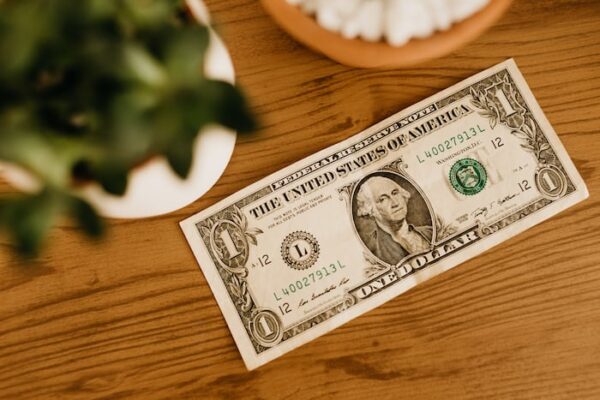 UserTesting
UserTesting is a reliable money-making platform with reviews from reputable media outlets like The New York Times, The Wall Street Journal, and LifeHacker.
To become a tester on UserTesting, create a profile on UserTesting and enroll for the qualification test. If you pass the test, you'll be qualified to take leave reviews on mobile applications and websites.
UserTesting pays its users an average of $10 for every 20-minute video review they make. In other words, you can earn an average of $60 daily reviewing apps and websites.
To earn higher on UserTesting, you have to deliver a high-quality video review about your experience with an app.
Read Also: UserTesting Review: Scam or a Legit Way to Earn $10 Per Test?
Participate In Online Surveys
Participating in online surveys is one of the easiest ways to make a dollar every day. Survey Sites will pay for expressing your opinions on a topic you're familiar with.
Here are some popular survey sites to check out
SurveyJunkie pays between $0.20 to $3.50 to its users. The amount you're paid depends on the length of each survey and the category of product you review.
Each survey can be completed within ten minutes.
This site pays its users to participate in games and online surveys. It also rewards users who refer friends to the platform.
Users of this platform get paid to complete various online tasks. For example, you will receive a reward if you play games or complete a survey.
Sell Learning Materials
If you're a teacher or have a degree in an academic field, you can create and sell individualized lesson plans to make money.
Lesson plans are worksheets, educational materials, and guides related to class topics that are used by teachers to guide the learning process of students.
Most teachers who can't keep to schedules resort to buying individualized lesson plans from other teachers, creating a market demand for lesson plans.
Sites like Teachers Pay Teachers provide a platform that allows teachers to buy and sell lesson plans. Although the site charges a 40 percent commission on each sale you make, it's still a good site to sell your learning materials.
Online Tutoring or Instructor
Online tutoring is one of the best online jobs to take on if you're in need of a daily stream of income. It comes with an abundance of advantages.
If you have a professional certificate in an academic field, you can sign up as a tutor on any reliable tutoring platform. Choose a subject to teach, set your price per lesson, and get paid.
Some reliable tutoring platforms with innovative tools like collaborative edition, videoconference, screen share, and digital whiteboard include Cambly, Udemy, Preppy, TutorMe, Wyzant, and more.
As an online tutor, the reviews on your dashboards determine the number of students who apply for your class. Hence, it is recommended that you offer high-quality lesson plans and materials.
Rent your Room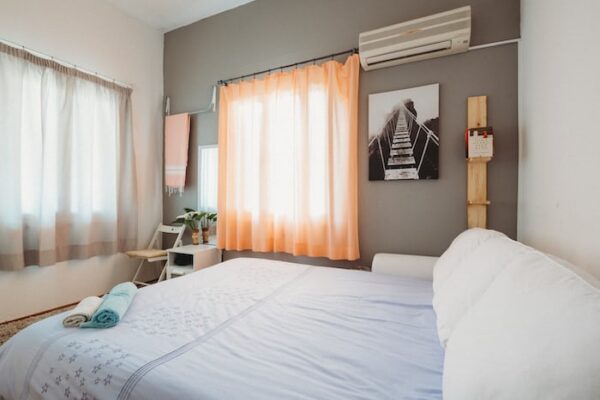 If you have a vacant room/space in your house, you can make passive income from renting it out to people.
Platforms like Airbnb allow you to rent out your room for a few days to travelers. With Airbnb, you can make over $100 in a week.
If you don't have an extra room to rent out, you can get creative with any space around your house. Some of the places you can rent out include:
Outdoor patio or living room for small parties or baby showers
If you own a business, you can rent your mailing address to virtual businesses.
Your detached garage can be rented out as a studio.
A garage can be rented out to RV owners as a parking lot if you own a garage.
Create a Blog
Although blogging requires consistency and hard work, it's still a great way to earn a steady income online.
As a blogger, you can make money from Affiliate marketing, google AdSense, advertising space, subscriptions, coaching, and more.
Affiliate Marketing: When you include a link in your blog content, and a web visitor clicks on it and makes a purchase via the link, you will earn a commission.
Advertising Space: To make money through this method, you have to accept offers from brands who want to appear alongside your brand content. Most brands will pay to appear on your website homepage.
Google AdSense: Once your website meets Google AdSense standards, you will get paid by Google once a visitor spends some time on your web.
Subscription: If you have many active followers interested in your content, you can turn your blog into a paid membership site that charges people to access your content.
YouTube
YouTube will pay you for the videos you upload when you accumulate a certain number of views and subscribers.
If you want to make at least $1 a day, you can create a YouTube channel and upload fun content.
Conclusion
Earning one dollar every day is possible. All you need is the right site and method of earning. With some of the ways listed above, you can easily earn more than a dollar every day.