Last updated Mar. 7, 2023 by Jessica Green
Shoes from brands like Adidas and Nike are expensive to get. They require you to chunk out a lot of money to purchase them.
If you can't afford to buy new or secondhand shoes, here are ten brands that give out for free. This article highlights the different ways to qualify for free shoes.
ADIDAS
To get free shoes from Adidas, you have to send an application to the company's official website. The application process is free and straightforward.
Once Adidas reviews your application, an acceptance or rejection notification will be sent to your email. If accepted, you must provide certain information, like your shoe size, address, age, and more.
Once you submit the information to Adidas, a shoe sample will be sent to your location. However, you will be required to send feedback on the product.
In addition, you'll always be required to wear the sample product when you go out to a public event.
Read Also: How to Become an Adidas Product Tester And Get Free Shoes
Brooks
Brooks is a shoe brand that also gives out free shoes. But to get these free shoes, you will have to follow a process similar to Adidas's way of getting free shoes.
Brooks will provide you with a free shoe when you request one. However, there are a few terms and conditions that follow this process.
When you send an application letter requesting shoes, you will be required to provide reasons for applying. In addition, Brooks gives out free shoes to individuals who can evaluate their product and give constructive criticism. Hence, you must be able to provide good feedback once you're given a shoe sample.
When you qualify for Brooks shoes, you will receive an email with details on the next step.
New Balance
New Balance is a well-known sporting shoe brand. To get free shoes from this brand, you will need to register on the platform with your email address.
Upon registration, you will be required to fill out a form. When you fill out the form, your profile will be added to the Sneaker Tester Community database created by New Balance.
If your profile matches New Balance's requirements, you will receive free shoes.
Nike
If you want to get free shoes from Nike, you will have to take on the role of a product tester. Nike offers free shoes to individuals who are product testers and who can provide constructive criticism of their product.
To become Nike's product tester, you will need to fill out an online application form provided by Nike. When Nike accepts your application, an email will be sent to you.
Follow the procedures specified in the email and visit a local Nike retail store to get your free shoes.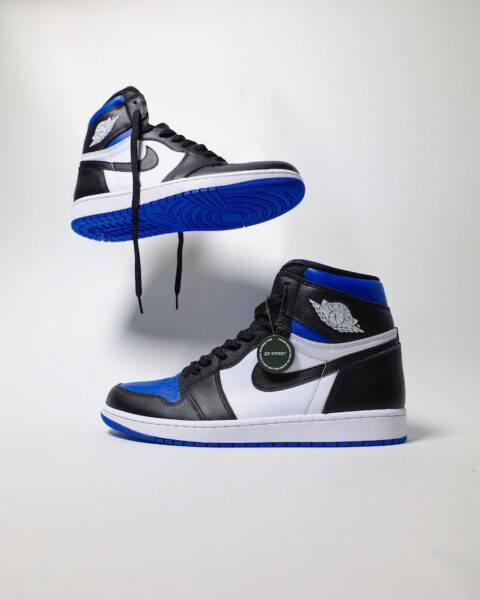 Reebok
Reebok is a footwear brand that offers free shoes to product testers. You can sign up to be a product tester on its official website. The application is free.
During the signup process, you will be required to provide details about your demographics, lifestyle, and contact. This will determine the probability of being accepted as a product tester. For example, if you live far from a Reebok store, there's a low chance of acceptance.
Once your registration is completed, an email will be sent to you. Follow the procedures specified in the email to receive your shoes.
Saucony
Like other platforms on this list, Saucony provides free shoes to its product testers.
It is a sporting brand known for manufacturing stylish and durable sports shoes.
On the Saucony official website, you will find a menu providing all the information you need to become a product tester. The signup process is free and easy.
Under Armour
Under Armour is a reputable clothing and footwear brand for athletes. To get free Under Armour footwear, visit the brand's official website and signup with your email address.
Navigate through the site to find its product testing application form.
Under Armour provides an eligibility requirements list for its product testers. If you meet its requirements, proceed to apply.
Since Under Armour is a brand that targets athletes, it requires people in the sporting field to apply as product testers. Hence, there's a high chance of getting accepted to the testing program if you're athletic.
Once accepted, you'll be required to use the shoe sample during any sporting activity – this will enable you to provide good feedback.
Individuals under the age of 18 can apply to become product testers with the guidance of an adult.
Vans
This brand creates clothing and shoe designs targeting skaters, surfers, motocrossers, and snowboarders.
If you're in need of free shoes related to any of the sports mentioned, consider Vans.
Unlike other brands, Vans does not offer a product testing program. Hence, to get free shoes from Vans, you must join its Vans Family program. Members of this program earn when they participate in various tasks.
Simply download the Vans Family mobile app, sign up, and participate in games and fun activities to earn points – these points can be used to get free shoes from the Vans official sites.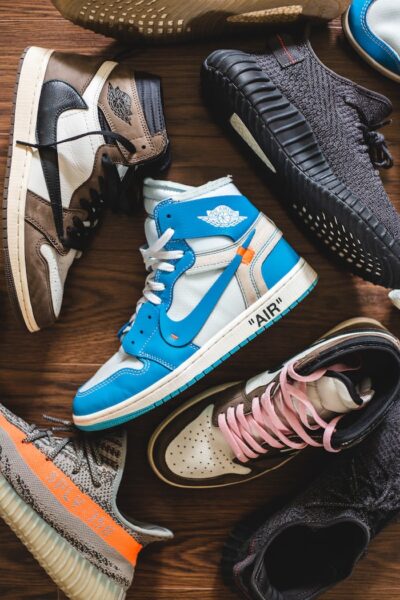 Red Wings
Since its founding in the early 19's, Red Wings has consistently produced high-quality, durable footwear with premium materials. But despite its impressive reputation in the footwear industry, Red Wings continues to hire product testers to give an evaluation of its product.
To become a Red Wings product tester, visit the brand's official website and send an application. Once accepted, a shoe sample will be sent to your location in exchange for your constructive feedback.
Columbia Sportswear
This popular Sportswear brand also offers individuals the opportunity to get a free shoe sample. Register to become a product tester by visiting the brand's official website.
If you meet the brand's eligibility criteria, you'll be selected to receive its free shoe sample. However, you'll be required to complete a test after receiving the shoes. The shoe samples come with testing kits that aid your feedback experience.
Join a Giveaway Group
Giveaway groups like a "Buy Nothing Project" are best if you want free Nike or Adidas shoes. A Buy Nothing Project is a project that connects people who giveaway items and people in need of the item.
Formally a Facebook group, this project has created a mobile application in order to give its members easy access to freebies.
Once you join the group, you can either create a gift post, ask for an item, or express your appreciation for an item given to you.
Join the KURU Giveaway
KURU is a footwear brand that gives away free shoes to five lucky winners every Friday. You can join the application process to try your luck if you want free shoes.
To become eligible for a free shoe from KURU, you have to subscribe to KURU's email list and create an account on KURU with the same email used for the subscription.
Since KURU selects its winners randomly, you can be chosen even without making a purchase on KURU. Once selected, a certain amount will be deposited into your KURU account. This money can only be used to make a purchase on KURU.
How To Get Used Shoes Free or Cheap
Getting branded shoes is expensive and can cut deep into your budget. But the good news is that they can be obtained for free or at a cheap rate.
Most local thrift stores receive shoe donations and sell them at an extremely cheap rate. Hence, your local thrift store is a good starting point if you need to get cheap but branded shoes.
Craigslist, eBay, and Facebook marketplace are great online marketplaces for finding cheap shoes.
Since most people run ads to market their products, you can also run ads requesting free or cheap shoes. This method is reliable and can yield good results.
How To Do Raffles For Shoes
Shoe raffles are a popular way of getting highly sought-after shoes at a cheap rate. If you're a first-timer, here's how to do raffles for shoes.
If you're applying for an in-store raffle, you have to visit a retailer's store and apply for a raffle. Once the results are announced and you win, you get to buy the shoe.
However, if you're applying for an online raffle, you will be required to provide your personal details, such as name, email, phone number, and address.
An online shoe raffle process is usually conducted on the retailer's website. Send an application with your email and follow the procedures stipulated by the retailer.
You can find shoe raffle draws on a sneaker cook group, news site, social media, and retailer's website.
Conclusion
Nothing is free, but the internet makes it possible to access free things without spending a dime. Now that you know the easy ways to get free shoes, your next step is in your hands.