Last updated Feb. 15, 2023 by Favour Chinaza
Are you interested in learning how to get free Target gift cards? Target is a shopping centre that offers a wide range of products and is popular for grocery shopping. You can take advantage of their free gift cards as you normally shop at Target.
We love a good sale and can't pass it up when we find one with a free gift card. Target gift cards are even better than coupons because you can buy anything at Target with them, and they never expire. Do you ever remember not needing something from Target?
There are many ways to use a gift card at Target, with services like grocery delivery on the same day and curbside pickup that save time.
Even Target's low prices go up over time, so getting free gift cards can help you stretch your budget further.
What Is Target Gift Card?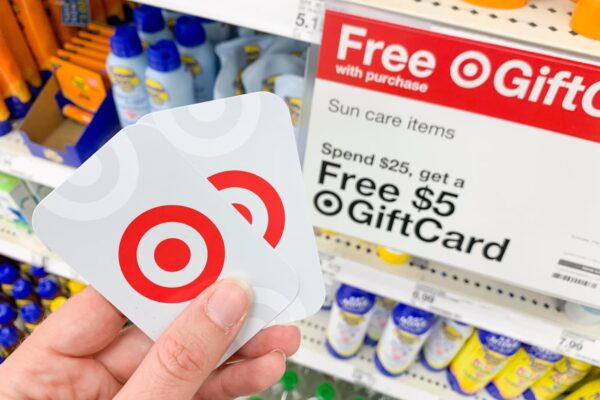 A Target gift card is a gift card that can be used to pay for anything sold at Target stores or on the Target platform.
Gift cards come in different amounts and can be given as a physical card or an E-code. Electronic gift cards from Target can be used at any Target store in the US or on the Target website.
What Are Target Gift Cards Used For?
The list of what you can use Target gift cards are numerous, and you can buy almost anything at any Target store in the United States. You can also shop for any item on their online store Target.com.
Target eGift cards can't be used to buy Visa or American Express gift cards. In addition, a Target card can't be used to buy a prepaid card. However, you can also trade gift cards from Target for bitcoins, USDT, or cash. Sounds cool, doesn't it?
We've put together a list of ways to get a target gift card and save money if you are looking for ways to buy grocery on a budget. There are also ways to buy discounted gift cards, of pwhich Target is one of them. You can save your free gift cards and use them all at once. Online, you can use up to 10 gift cards at Target.
We have compiled the seven best ways to acquire free target gift cards that can be spent online and in-stores.
Related: Gift Cards at Walgreens: Everything You Need To Know About Walgreen Gift Cards
Best Ways to Get Free Target Gift Cards
1. Check Out The Weekly Circular from Target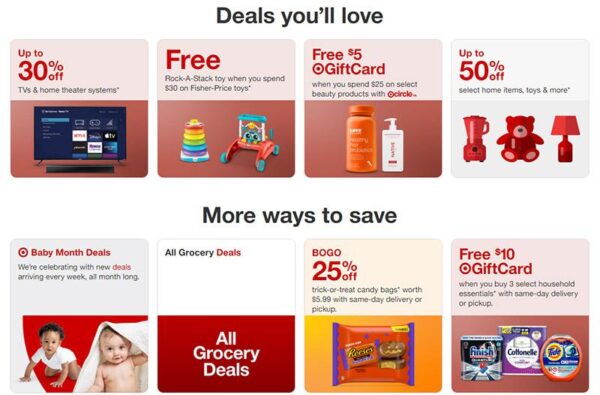 The promotions in Target's weekly circular change all the time, so whether you get the Target Circular in the mail or look at it online, you'll find the latest Target Gift Card promotions here. In addition, the weekly ads in the Target Circular match up with current events.
When we researched When we looked, there were several ways to get a free Target Gift Card. Here are some things to think about as you look for these deals.
Target Sometimes have Specific Offers
One promotion for a free $15 was for people who wanted to buy the new Madden 23 game and Doritos. When the sale is for something you want to buy, take it! In August, we saw this one. Often, they are for stocking up:
Target often gives away free gift cards to get you to stock up and buy more than one item in the same category. For example, at the time of this writing, you could get a $15 Target gift card if you spent $50 on household items in the store.
It's not hard to reach that limit when it includes paper towels, trash bags, dish soap, and laundry soap.) In the same way, new parents can get a $15 Target gift card if they spend $75 or more on diapers and wipes.
If you spend $20 on certain beauty and personal care products, you can get a $5 gift card. In addition, the target will pay you to buy a lot of stuff.
These deals were only available when we found them, and they WILL change, but we see deals like these almost every week.
You can do the following as a Target Circle Rewards member:
Earn 1% cash back on your purchases: As a member of Target Circle Rewards, you'll get 1% cash back on purchases that qualify when you shop at Target. In addition, you can use this money to get a discount on your total bill for future orders.
Clip Target Circle provides money-saving discounts: You can cut out money-saving offers in the Target app that work like coupons. You'll get a discount on your order when you cut out an offer and buy something eligible. Small discounts can add up to make your total bill for shopping cheaper.
You can earn gift cards through bonus offers: You can also get free gift cards by using the Target mobile app to claim bonus offers. You'll get a gift card after you activate a gift card offer and make a purchase that qualifies.
To use these benefits while shopping in-store, enter your phone number at check-out or scan your loyalty card in the mobile app.
But did you know you could also get free Target gift cards? This could allow you to keep more money in your bank account while still shopping.
2. Join Target Circle and Keep an Eye Out for Free Target Gift Cards.
Target Circle is a free loyalty program you can join if you haven't already. If you join, you can get special deals and sales only for members, earn cash back (1% for Circle members and 5% for RedCard holders), and get a birthday gift coupon sent to your email.
Notably, my Target gift card offers weren't just for members, but they did filter out offers that weren't relevant to my shopping history.
This included two current deals for free Target gift cards: a $15 gift card when you spend $50 on household items and a $5 gift card when you spend $20 on beauty products.
3. Join the Target Trade-in to Get Target Gift Cards.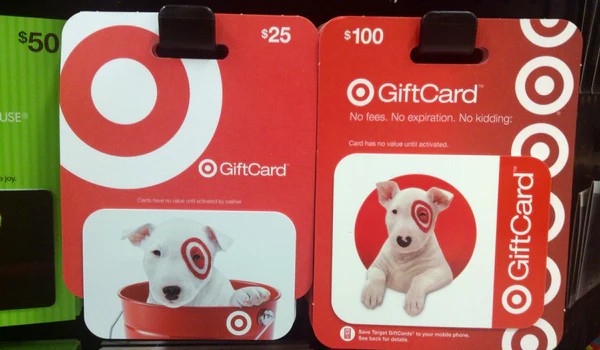 Through the Target Trade-In Program, you can trade-in old items like your MP3 player or cell phone for Target gift cards. You're basically getting free gift cards online by selling things you no longer use.
Then, you just put the information about your product into the Target.com Trade-In website or the Target app, find out how much it's worth, and send your electronics to your local Target store.
Once you've sent in your products, request a Target gift card in return and there are ways to get free Target samples too. Target also pays for the postage, so you don't have to worry about paying for it.
In addition, your trade-in item can't be broken, and it can't have security features or pin codes. You can trade in phones, tablets, games, consoles, wearables, MP3 players, and speakers, among other things.
4. Earn $25 in Target with ShopKick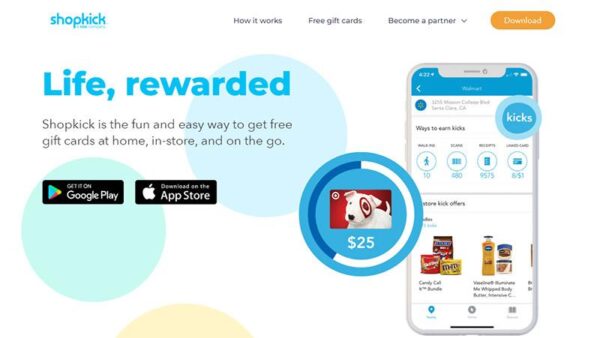 With Shopkick, you can earn $25 in Target gift cards monthly. Shopkick is a shopping app that rewards you with free Target gift cards for regular shopping!
Join the millions of Shopkickers who have earned over $63.8 million in free Target, Walmart, Amazon, Starbucks, and other gift cards.
You can earn points simply by entering certain stores (including Target, Walmart, TJMaxx, and others), completing various offers, or purchasing popular products.
You can also earn points by referring friends and family! It's a simple way to earn free Target gift cards, and it's completely free.
5. Take Online Surveys with Survey Junkie to Earn Free Target Gift Cards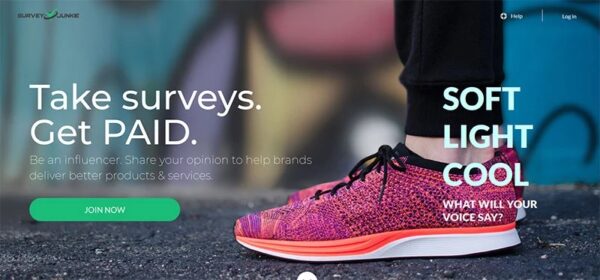 Due to their high payout rate, Survey Junkie is the most preferred site for obtaining free target gift cards.
In exchange for sharing your thoughts on a survey, Survey Junkie offers points that can be converted to Target gift cards, cash, or Amazon gift cards.
The registration process on Survey Junkie is free and simple. With survey junkie, you may expect to earn between $12 and $18 per hour if you participate in the highest-paying surveys available. The duration of a study determines the number of points you receive.
6. Join Swagbucks to Earn Free Target Gift Cards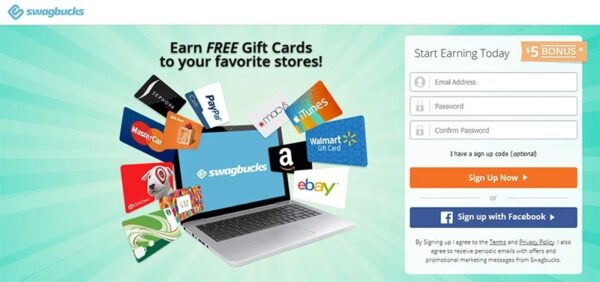 Swagbucks is widely regarded as the largest online rewards website. It has been in operation since 2008.
With Swagbucks, you can earn money by doing online tasks such as watching videos, playing games, shopping online, referring friends, clipping coupons, taking paid surveys, and more.
Swagbucks has no minimum withdrawal requirement; check to see if you have enough SBs to exchange for your desired gift card.
You can choose from various popular brands, including Walmart, Target, and Best Buy, in addition to getting free Amazon gift cards. The gift cards start at $3, so you can earn your first reward quickly.
For each completed task, Swagbucks rewards you with points which can be redeemed as target gift cards or any other retailer gift cards.
7. Get Rewarded with Free Target Gift Cards on Ibotta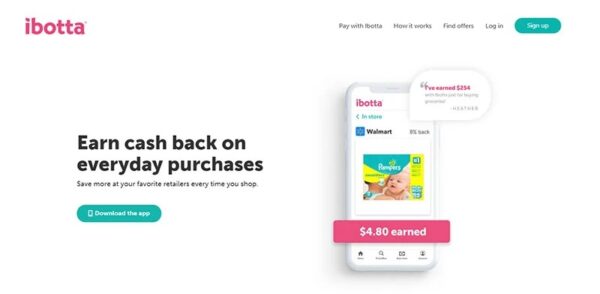 Ibotta compared to Fetch Rewards app is a reward app that offers cash-back services, especially for groceries and other items. This platform lets you receive cash back on your online purchases.
To qualify for its cash-back services, you must show receipts for your online purchases.
This reward app is intuitive and straightforward. At a glance, Ibotta gives you a complete view of countless retailers offering special deals and services. Ibotta offers gift cards worth between 25 cents and $5.
Other Ways To Get Free Target Gift Cards Easily
Shop at Target
That's right: You can earn free Target gift cards simply by shopping at the retailer — both online and in-store.
Target frequently offers free Target gift cards with certain purchases. The most recent of these promotions can be found in your local Target store's weekly ad and on Target's "Current promotions" webpage.
You can also get gift cards directly from Target by making a $100 purchase and getting a $20 gift card. If you can do this often to make money for free, then you should do it.
But I know that not everyone can do that. So sign up with these suggested sites to increase your chances of getting free Target gift cards.
Target RedCard
While not technically a free gift card, the Target RedCard can save you money on your Target purchases. This credit card does not offer cash-back or rewards; instead, you will receive a 5% discount when you use it at Target stores or online.
Rather than accumulating cash back as you would with a standard rewards credit card, you can use the card's benefits immediately.
In addition to no annual fee, the RedCard provides free two-day shipping on many items and an extra 30 days for exchanges and returns. Cardholders can also take advantage of sign-up bonuses and special offers.
Fetch Rewards
Please take a picture of your receipt, and upload it to Fetch Rewards for free Target gift cards. Our Fetch Rewards Review confirms two sure ways to earn points: by buying certain brands from any store or shopping for specific products shown in the app.
You can also earn points by referring friends. To get points, you must use the Fetch Rewards app to take a picture of your receipt.
Here are some additional ways to earn points:
Purchase medication from GoodRx.
Connect your email address to share your online purchases.
Scan receipts for gas and purchases.
Refer a friend (earn 2,000 bonus points after they scan their first receipt). Each receipt earns at least 25 points.
However, unlike many other micro-task platforms, this rewards app does not offer PayPal rewards.
Currently, 3,500 points will get you a $3 gift card to Target. To give you an idea, if you bring in a new user, you get 4,000 points.
MySoapBox
MySoapBox is another excellent platform for obtaining free online gift cards. This online survey website will compensate you for your participation in surveys. In addition, you will earn a $2 incentive for registering on their site as a new member.
MySoapBox provides fun surveys and activities for its members. Once you have completed a questionnaire, you will be rewarded points for your efforts. These points can be converted to gift cards.
Skillz Games
Skillz Games is one of the many apps to make money playing games. It is a website that is only for mobile games. You can make money playing games and also get free Target gift cards.
On the platform, you can find all kinds of games that you can download to your Apple or Android device. Sign up for free on the Skillz platform and choose from games like Solitaire Cube and Blackout Bingo that pay you to play.
You can cash out your earnings from Skillz games through PayPal. Then, buy Target gift cards with that money from your PayPal account. You can also use your PayPal money to shop on Target.com and get a special $20 Target gift card when you spend $100.
PointClub
PointClub is an online survey site that rewards participants with Target free gift cards or money.
With each survey you complete, you become eligible to earn points which can be redeemed as target gift cards. In addition, this platform awards $5 to its new users.
Drop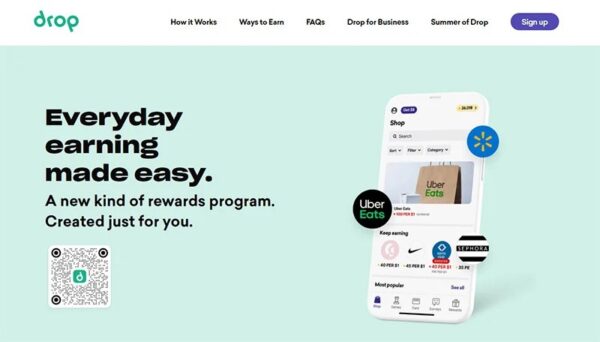 Drop is a cash-back shopping software that caters to millennials by assisting them in finding the best bargains for their regular purchases.
You must purchase from one of their retail partners when you download and install the Drop app. After this, you can proceed to connect your credit or debit card to the app.
When your credit or debit card is used to make a purchase, you will earn points that can be converted to gift cards.
KashKick
Kashkick is a website where people can sign up to take surveys to make extra money. You can also make money by watching videos, searching the web, and looking for deals. When you finish a task, you get paid for the time you put into it.
Add up how much money you have in your account, and as soon as you have at least $10, you can send your balance to PayPal. Then, turn around and use the money in your PayPal account to buy a gift card or shop online at Target.
The Prize Rebellion
The prize rebellion is a website that pays you for each survey you complete on its platform. It also pays you to watch movies online and refer others to their site.
It is entirely free to register on the website. Once you've confirmed your email address, set a password, and finished your profile, you'll become eligible to earn points.
With this survey platform, you can earn $10 worth of gift cards for each survey you partake in.
Are Target's Free Gift Card Offers Worth It?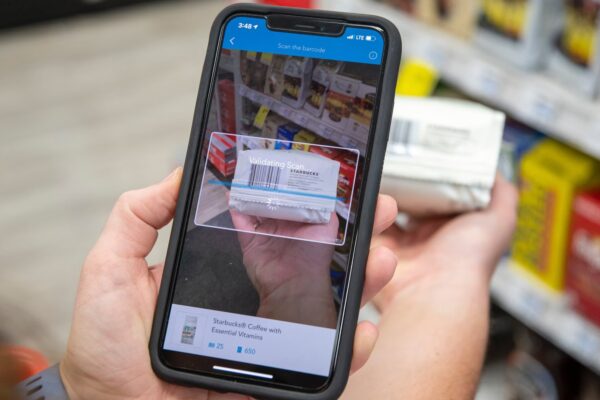 Earning free gift cards can be a wise financial decision. If you're already planning to buy eligible products, this is a great way to earn free money for future purchases.
Just be careful not to spend money on things you don't need just to get a reward.
It's always best to stick to your budget; otherwise, you might make poor spending decisions and have expensive credit card debt.
However, if you're looking for additional ways to save money and spend less while shopping for everyday necessities, check out our personal finance resources.
How To Check Target Gift Card Balance
If you've saved a Target GiftCard to your Target account, follow these steps:
Log in with your Target account.
Navigate to your Account/Name and click it.
Check your Target gift card balance online at https://www.target.com/guest/gift-card-balance.
Choose Gift Cards.
Check all of your gift cards.
Follow these steps to determine how much money is left on your Target eGift card, Target mobile gift card, or plastic Target gift card.
Alternatively, go online and enter the 15-digit card number (below the silver strip). You can also get your Target gift card balance by calling 1-800-544-2943.
Related: 18 Sneaky Ways to Get Free Gift Cards in 2022
Bottom Line
There are a lot of legit and free Target gift cards out there. The trick is learning that nothing in this world is free without you trading something. Trading your time by completing tasks or playing games with the sites mentioned above is a legit opportunity. If a site tells you that it is giving you free Target gift card codes for nothing in return, that is when you should question if it is a scam.
However, the sites in this list I found are all real and have proven to pay members for answering questions and completing other simple tasks. Many of these sites have been around for years, showing they are trustworthy and withstand harsh criticism from real people.
If you're ready to get your free Target gift cards, start today by signing up for one or several of these sites.
Frequently Asked Questions
Q: Does Target give you free gift cards?
When the qualifying purchase item ships or is picked up, you will receive a free promotional Target GiftCard. In addition, target orders that include a free promotional Target GiftCard for qualifying items are automatically saved to your Target.com account.
Q: How Do I Reload My Target Gift Card?
Your Target gift card can be reloaded at any Target or Super Target store. However, you can't add money to Target gift cards at Target.com. In addition, you can't reload specialty or third-party gift cards like iTunes, Xbox, Visa, or MasterCard.