Last updated Sep. 30, 2023 by Jessica Green
With the increasing cost of groceries and gas, everyone is on the lookout for ways to cut down costs. Fetch Rewards is an app that offers a solution.
Fetch offers gift card rewards for uploading your purchase receipts on its platform. This article reviews Fetch App, its pros and cons, how it works, and everything you need to know.
What Is Fetch Reward
Fetch Reward is a platform that rewards users with gift cards from popular retailers when they upload paper or e-receipts of purchases they make at any store.
It is not a get-rich-quick scheme. However, you can earn gift cards for doing something as simple as uploading your receipts.
Ultimate Fetch Rewards has high ratings on PlayStore, with a 4.6-star rating on Google Play and a 4.8-star rating on the App Store.
How Fetch Reward Works
To get started with Fetch Reward, download the application on your mobile device and register an account. The signup process only takes a few minutes. You can use your Google, Facebook, or email account for registration.
During signup, Fetch Rewards will request information such as your date of birth, phone number, and location.
On the Fetch Rewards home screen, locate the camera icon at the bottom middle. Use this to scan physical purchase receipts. The app also allows you to upload digital receipts.
When you upload a receipt, it'll take time for the app to process and validate it. Once this process is completed, you will receive points that can be redeemed for gift cards. Fetch Rewards gives you the opportunity to donate your points/reward to charity.
Unlike most receipt apps, Fetch Rewards does not offer cash rewards. You can only convert your points to gift cards once you accumulate a minimum of 3,000 points.
Fetch Rewards accepts receipts from grocery stores, drug stores, Department stores, Convenience stores, clothing stores, and fast-food restaurants.
Ultimate Fetch Rewards: Everything To Know About The App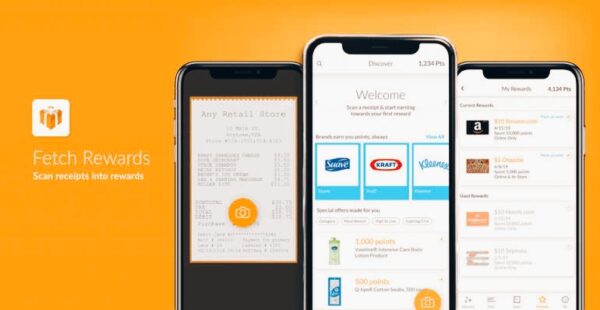 It Partners With Multiple Brands
Fetch Rewards accepts purchase receipts from brands it is affiliated with. Thus, it partners with tons of brands to enable its users to receive rewards regardless of where they shop.
Receipts from retailers and brands like Walmart, Kroger, Target, Publix Cheerios, and more are accepted by Fetch Rewards. The app also accepts receipts from grocery stores and restaurants.
However, each receipt must go through a verification process on the app. If your receipt does not pass this process, take a clearer image of the receipt and reupload it.
Note: Not all items bought at a partner store are eligible for rewards
Users Can Earn Points Immediately After Sign Up
Fetch Rewards allows users to earn points as soon as they sign up on its platform. The app rewards new users with up to 2,000 points. However, you can only be eligible for this signup bonus if you register with a referral code.
Once you download and install the app, input your referral code and scan your receipts. You will earn a welcome bonus of over 2,000 points.
Every 1000 points is equivalent to $1 On Fetch Rewards.
Seamless Receipt Upload
The Fetch Rewards app makes it easy for users to earn rewards by uploading their receipts. The upload process is smooth, easy, and seamless. It takes up less than a minute to upload a receipt. However, you need to grant the app access to your camera.
To upload a receipt on Fetch Rewards, click on the Scan or Camera tab located at the bottom middle of the app's home screen. Take a photo and click "upload".
Note: Fetch Rewards only allows users to scan up to 35 receipts in a week. In addition, Fetch does not accept receipts older than 14 days.
Fetch Rewards Digital Receipt Programs
Fetch Rewards has a digital receipt program that makes it easy to earn rewards each time you make an online purchase.
To enjoy this program, link your Amazon, email, or shopping account to the Fetch Rewards app. You'll automatically be eligible for rewards each time you make an online purchase.
Retailers like Costco, Shipt, Walmart, and more let you link your account to Fetch Rewards.
Fetch Rewards Point System
Once you accumulate over 3,000 points on Fetch Rewards, you will be permitted to redeem the points gift cards. There are tons of gift card options available. Some include iTunes, Best Buy, Visa Prepaid, Uber, Delta, Hulu, Walmart, Target, and Amazon gift cards.
Gaining 1,000 points equals a $1 gift. Thus, if you make up to 10,000 points, you will be eligible to receive a $10 reward gift card.
Once you decide on a gift card redemption option, it will be made available to you immediately.
Fetch Rewards Extra Features
Here are Fetch Rewards features:
Fetch Pay: A physical card that can be used to pay for purchases
Activity Dashboard: This enables you to track and manage your monthly spending habits.
Fetch Rewards Hack: How To Increase Your Earnings On Fetch Rewards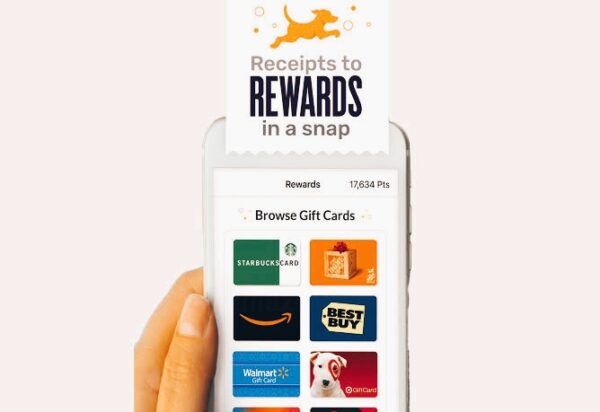 Here are some hacks and tricks on how to increase your point rewards on the Fetch Rewards app.
Use the Referral Code: Fetch Rewards lets you earn rewards for referring your friends to its platform. You will earn points once they register and upload a receipt. A referred user will also receive up to 2,000 points as a welcome bonus.
Join clubs for exclusive & special offers, extra points, and other bonuses on the Fetch Rewards app.
Link your shopping apps to Fetch Rewards to earn points each time you make an online purchase.
Upload receipts from all types of stores, including supermarkets, restaurants, hardware stores, gas stations, and others.
Increase your earning potential by using Fetch Reward alternatives like Ibotta and Swagbucks.
Another Interesting Article: 50+ Best Money Making Apps of 2023
Ways To Earn Points On Fetch Rewards.
There are different ways to earn points on Fetch Rewards. They include:
Take Advantage of Special Offers
One of the best and easiest ways to earn points on the Fetch Rewards app is to take advantage of special offers. These offers can earn you more points than the regular ones.
Browse through the app to find products or items with special deals. Purchase the product and upload the receipt to get the ongoing special rewards.
Referrals
Another way to earn points on Fetch Rewards is through referrals. Invite your friends and family to join and use the app.
You will be given a unique code once you sign up for the Fetch Rewards referral program. If this code is used by your friend to sign up on Fetch, you will receive special rewards.
Each time this code is used during a signup process, you will be rewarded 2,000 points.
Get your Fetch referral code by clicking on the "Refer For Points" option, which can be found under the "Me Option" tab.
Patronize Partner Brand
Fetch Rewards partners with tons of brands. This makes it possible to earn points each time you upload a purchase receipt from the brand on the app.
The Fetch Rewards app partners with over 300 brands across the United States. To find a store affiliated with Fetch, use the "Discover Tab" on the app.
If you upload a receipt from a store not affiliated with Fetch, you will earn no points or rewards. In addition, not all items you buy are eligible for rewards.
Grocery products from a partner store are often eligible for rewards. You can also earn rewards for shopping at supermarkets, convenience stores, gas stations, liquor stores, grocery retailers, and hardware stores.
Grocery products can earn you 25 points for each receipt.
Pros of Fetch Rewards
Here are some of the peaks of using the Fetch Rewards app:
It Allows You to Upload Your Receipts To Other App
A benefit of the Fetch Rewards app is that you can upload your purchase receipts to other platforms besides the Fetch Rewards app if you want to increase your earning potential.
Fetch Rewards accepts receipts that have been uploaded to other receipt apps. Doing this does not violate any rules. However, uploading a receipt twice on the Fetch app will violate its terms and conditions.
Ease of Use
The Fetch Rewards app is easy for beginners and long-time users. It is built to prevent frustration when using the app. Beginners will have no problem navigating through the app.
The overall process of uploading receipts and redeeming gift card rewards is easy. It only takes a few minutes to sign up and upload a receipt. Although the receipts verification and award disbursement process takes some time, it is easier to use than other receipt apps.
Numerous Special Offers
There are tons of special offers available on the Fetch Rewards app. These offers are often from well-known brands, enabling you to enjoy certain discounts when you shop with them.
In addition to earning discounts, you will also gain more points.
It Helps Track Your Expense
Fetch Rewards features an "Activity Page" menu. This menu lets you view every receipt you upload to the app. Thus, this makes it easy to track your spending.
This is a subtle way to monitor your shopping expenses and save money.
Fetch Rewards App Supports e-receipt
If you prefer online purchases to physical purchases, Fetch Rewards enables you to earn points.
Fetch Rewards offers a Digital Receipt Program that allows you to submit your e-receipts and earn points.
Cons of Fetch Rewards.
Here are the downsides of using the Fetch Rewards app:
There Is No Cash Reward Option
Most receipt app allows you to redeem your rewards in cash. However, there is no option for this with Fetch Rewards. The app only lets you convert your points to gift cards, magazine subscriptions, or charity options.
If you want a receipt app that pays cash via PayPal or direct bank deposit, try other apps similar to Fetch.
The Earning Potential Is Limited
Most receipt apps enable users to earn rewards by participating in many activities. However, Fetch only allows you to earn money for scanning receipts and referring friends. There are no other earning options on the app.
Point System
Fetch Rewards users in point. A point is equivalent to $0.001. Thus, if you earn 1,000 points, it is equal to $1, which is poor.
The minimum number of points you can receive for uploading a shopping receipt is $20, and the minimum threshold for withdrawal is 3,000 points. Users find it difficult to accumulate up to 3,000 points.
Is Fetch Rewards Safe and Legit?
Fetch Rewards is a legitimate company that only rewards users for the upload of receipts.
The app does not steal the personal or credit information of its users. It collects your receipt, verifies it, and rewards you.
It does not request for your credit card information, it only collects personal information such as your name, billing address, and email address during registration. However, this information is kept private and secured.
The app recommends users create a strong and unique password to protect accounts from scammers and unauthorized access.
The platform also provides extra security measures that analyze and verify the devices used during login. This prevents anyone from accessing your account and rewards with an unverified device.
Is Ibotta Or Fetch Better?
Ibotta and Fetch are reward apps that pay you for uploading your purchase receipts. Although they are unique in their way, Ibotta offers features that are not available on Fetch. Some of them include:
Cash Reward Option: Unlike Fetch, Ibotta allows you to receive your rewards in cash. Once you accumulate enough points, you can convert them to gift cards or PayPal cash.
Unlimited Earning Potential: On Ibotta, you can earn rewards from receipts scanning, cashback services, watching videos, joining surveys, and referrals.
Another Interesting Article: Ibotta vs. Fetch Rewards: Which is the Best Cashback App for Groceries
What Does Fetch Rewards Do With Your Receipts?
Fetch Rewards is a market research company that partners with big brands. It is home to over fifteen million active users. And since retail brands, restaurants, and CPG companies are in need of customers, they pay to partner with Fetch.
Once a partnership is sealed, Fetch features the brand on its app. If you make a purchase from the brand and upload a receipt as evidence, the brand will compensate Fetch for bringing in customers.
Fetch, in turn, pays you part of the compensation in gift cards. Thus, Fetch needs your receipts as proof of purchase so its partner can offer compensation.
Can You Fake A Receipt?
No! You cannot upload a fake receipt and earn rewards on Fetch. The app can easily detect and scan the barcode of every receipt uploaded on its platform.
It also reaches out to its partner stores to confirm the purchase you make. Once it receives confirmation from its partners, it will forward the reward to your account.
If you upload the most convincing fake receipt, it will be discovered and flagged as fake. Your account will be placed on hold, and you will not be eligible to receive rewards.
How Do You Get 10000 points on Fetch Rewards?
To accumulate more than 10,000 points, be consistent with receipt upload. Fetch Rewards users with a minimum of 20 points for each receipt that is uploaded. This means that you need to upload over 500 purchase receipts to accumulate 10,000 points.
The fastest way to accumulate points is through referrals. Fetch will reward you with 2,000 points for each user you refer to the app. And since there are no referral limits, you can invite as many as you can. It takes five successful referrals to accumulate 10,000 points.
Earning 10,000 points is equivalent to a $10 gift card.
Final Thoughts
Fetch Reward is a legitimate app for earning rewards. Although it does not offer cash rewards, you can use its gift cards during purchases to reduce your expenses. Overall, it is a great app.
Frequently Asked Questions On Fetch Rewards App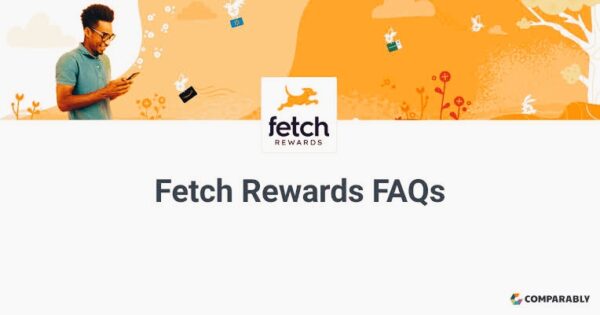 Do Points Expire On Fetch?
Yes, points expire on Fetch Rewards. If your Fetch Rewards account is inactive for 90 days, the points you accumulated on the account will expire. Reactivating the account will not give you access to the expired points.
How Do You Cheat On Fetch Rewards?
You cannot cheat on Fetch Rewards. However, to maximize your earning potential, purchase items from partner brands and upload the receipt within 14 days. It is important to also participate in referral programs.
Does Fetch Steal Credit Card Info?
No! Fetch Rewards does not steal the credit card information of its users. It does not collect or require your credit card information.