Last updated Oct. 28, 2022 by Charles Zemub
Shopping for groceries on a budget isn't only important in getting all the things you need; it also helps to save tons of money. More so, according to experts, buying groceries on a budget is one of the healthy financial habits. It saves you from bad spending habits, helps improve your financial life, and helps track your finances.
The benefits of shopping for groceries on a budget are enormous, but one thing for sure is that its advantages outweigh its cons. Therefore, it becomes necessary that you learn how to adopt this wise financial habit. Here are ten simple ways to buy groceries on a budget.
1. Track your Grocery Budget Monthly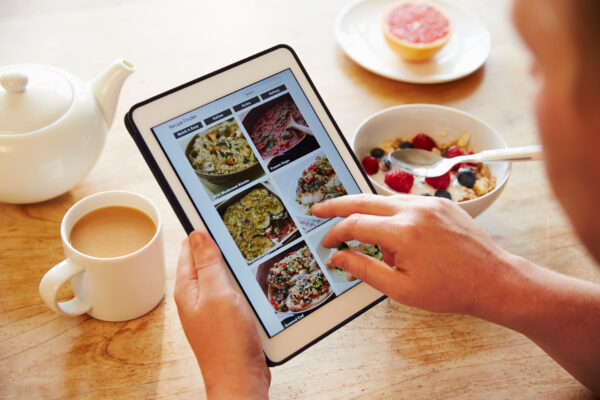 The best way to know how to plan your grocery budget efficiently is to start monitoring your spending. Doing this will help you to know how and what you spend your money on so that you don't repeat previous mistakes. You might be spending too much on groceries than you realize; your receipt for the month will show this to you.
To track your grocery budget, pencil down all your monthly food expenses. It can be helpful if you organize them into an itemized list—for example, drinks, meat, fresh produce, baking items, and snacks. Your list should also contain how much you spend on these items and if they're helpful. If you discover any mistakes or any things that shouldn't have been on the list, ensure you cut them out on your next grocery shopping.
2. Stick to your Grocery List
Having a grocery list is a great start to buying groceries on a budget. However, it isn't enough – you must be committed to following the list without any addition or letting your impulse to deviate from your list get the better of you when shopping. Sometimes we spend more than we need when shopping, and we buy more than we eat, which may end up as waste.
Much like how a to-do list helps you to keep track of your activities, a grocery list is imperative to help you stay on track with what you need to buy. You could use the old-school method of writing down your list on paper or, better still, have it on your phone while shopping. The aim is to remain focused on sticking to your grocery list and buying on a budget.
3. Don't Buy, Cook your Meals
Eating home-cooked meals is relatively cheaper than eating out in restaurants. Therefore, cooking your meals should be part of your plans to stick to your grocery budget. However, if you don't know how to cook, you can start learning by preparing simple meals before moving up to complex ones once you have become a perfectionist.
Besides, cooking at home is healthier and more exciting. It also gives you the freedom to cook to your taste and the amount you can finish. All you need do is shop for cooking ingredients in your local stores, watch tutorial videos on how to cook, and save yourself from having to spend extra on eating out.
4. Start Planning Your Meal
An essential part of buying groceries on a budget is meal planning. Mapping out a plan to structure your meals for the month will help you to know the items you need and the costs to have a good budget. Not only will it save you some money, but planning your meals will also save you time in buying and preparing meals.
You can start by making a meal plan for a day before moving to weekly and then monthly. You could also choose to cook in bulk and store them in your fridge for later in the day or week. Doing this also saves money by spreading your ingredients over several meals equally.
5. Buy Groceries Online
Buying groceries online is a great way to save money, especially if you're easily tempted to deviate from your budget when shopping. You can search for the items you need and order them without visiting the store physically. Online shopping will also save you the time and expenses of visiting the store.
Furthermore, it'll give you the time to consider whether or not you need the items you added to your cart so that you won't make unnecessary spending. Yes, there are delivery fees, which typically are from $10 to $20. However, you can find online grocery stores ready to give you a discount on promos or low delivery-fee.
6. Buy From More Than One Grocery Store
To get the best deals and for the sake of sustaining your budget as well as saving extra, try shopping from multiple stores. Sales don't happen in a single store. Other stores offer better prices and are ready to offer discounts. So take advantage of this opportunity to shop for the best price.
Since you're not restricted to purchasing your groceries in one store, take your time to scout for varying prices and go for the cheapest ones. Shopping at different stores is one of the simple ways to buy groceries on a budget. Doing this will also save you money spent on food, which you can use to fill in other expenses.
7. Pay for Groceries with Cash
Most people tend to spend more money when using debit and credit cards. However, using cash for payment can help you to stick to your grocery budget. In addition, the cash envelope budgeting system is a great way to shift from using cards to cash.
You can have dedicated envelopes to put specific amounts of cash in to sort your bills. For example, you can get a specified monthly envelope for your groceries. Doing this will help you to stick to your budget and avoid overspending.
8. Leverage Cash-back Apps
There are many cash-back apps to save you a few dollars while shopping for groceries. Once your grocery budget is fixed, you can use these apps to shop for less. A typical example of cash-back apps for groceries is Fluz which offers cash-back on grocery purchases like Safeway, Kroger, Ralph's, and Whole Foods. Depending on the store, using this app can save you 3% to 4% off your total purchase price.
Another impressive cash-back option is Ibotta, which offers you rebates for taking a photo of your grocery receipt and uploading it on the app. In addition, there's the Upside app that gives you cash-back on both gas purchases and groceries.
9. Leverage Coupons
You can obtain some of the best discounts from clipping coupons. You can get this from machines in the store, the Sunday paper, or affixed to specific products in the supermarket. Additionally, some manufacturers grant permission for printing personal coupons online.
Companies like Coupons.com, PGEveryday, and Smartsource offer a collection of coupons for varieties of products. You can also check individual manufacturer websites like Pillsbury, Dove, Kellogg's Betty Crocker, and more to get printable coupons.
Another option for getting printable coupons is Swagbucks – a renowned cash-back/rewards app and site. It allows users to print up to fifty coupons daily and earn points (which can be redeemed for gift cards) in addition to the face value of the coupon.
10. Be careful when Buying in Bulk
There's a possibility of saving money when buying in bulk, but it also comes with a big asterisk. Buying in bulk can impede your budget if you're not careful.
Buying larger quantities for a better deal per item is an excellent idea only if you can finish the food before it goes bad. For example, a 15-pound bag of potatoes could be a great deal, but if half of them get spoilt, you have lost a considerable amount of money – which is also called expensive compost.
Therefore, it's best to go for items with longer shelf life if you want to buy in bulk. Otherwise, buy in quantities you can use and finish at a particular time without wasting them. However, purchasing nonperishable items like a 50-pound bag of rice, for instance, will take a large chunk of your food budget which will cause you to spend more on food from your budget.
People Also Ask
How do You Grocery Shop on a Tight Budget?
Looking for stores with the best prices or those that offer discounts on purchases can help you shop for groceries on a tight budget. You could also try buying in bulk which is proven to save you the money of buying in small quantities. However, when buying in bulk, ensure that you finish it before it expires or spoils to avoid wastage. Using coupons would also save you a lot of money if you're on a tight grocery budget – take advantage of digital coupons and paper coupons to meet your budget.
How do You Buy Food on a Budget?
To buy food on a budget, ensure you write down the list of items you need and their prices. Secondly, make sure to follow and stick to your food budget; avoid buying other things outside your budget, and try not to overspend. In addition, do your research and visit stores with the best prices; avoid buying food items from stores with outrageous prices. When writing your budget, only include the things you need to avoid having an inefficient budget. Lastly, ensure you pay only with cash and not credit or debit cards so that you may be able to monitor your spending closely.
How Can I Spend $500 a Month on Groceries?
Using an efficient budget, it is possible to spend only $500 monthly on groceries. Creating a grocery budget will save you from spending more than the amount you have in mind. When making your grocery budget, ensure you only include the items you need and the accurate prices. Additionally, ensure that you stick to that budget at all costs and never deviate from it while at the store.
Frequently Asked Questions
How Can I Spend $100 a Week on Groceries?
Sticking to your grocery shopping list is the key to spending less weekly on groceries. Once you've made your budget for the week, ensure that you follow it religiously and never fall into the temptation of ignoring the list and going for other things. Another way you can spend $100 a week on groceries is by eating only home-cooked meals and avoiding eating out, which can be more expensive.
How Can I Eat $4 a Day?
To survive on $4 for food daily, try buying less-expensive food items like eggs instead of meat for protein, for example. Additionally, ensure you only eat home-cooked meals as they are relatively cheaper compared to eating in restaurants. You could also save money on food by eating leftovers; store your food in the refrigerator and heat it the next day instead of disposing of it.
Where Can I Get the Most Food For $5?
You can get cheap food at selected restaurants and pubs in your area. Fast foods like cheeseburgers, chicken nuggets, garden slide salads, or fries usually sell from $1.99 to $2.09 a plate. However, we recommend cooking your meals to avoid spending more on restaurants and takeouts. Instead, visit your local store for groceries or, better still, order online after making your food budget to get food ingredients for a lesser amount.
How do You Feed a Family of 5 on $50 a Week?
To save cost, you should create a food timetable – it should contain the list of food for the week in a way that'll match your food budget. However, doing this requires a grocery budget. A grocery budget is a comprehensive list of items containing food and food prices to buy from the store. Making a grocery budget will help you to spend less on food and feed your family of five, even for less than $50.
How Can I Spend $10 a Week on Groceries?
Sticking to your grocery budget will help you meet your weekly financial plan for groceries. You should only spend the budgeted amount on groceries and not let your impulse make you deviate from your budget. Also, prepare your meals and do not spend money on eating out; this will help you spend less on groceries weekly.