Last updated Feb. 8, 2023 by Peter Jakes
Almost every avid magazine lover will love to get free magazine subscriptions by mail. The thought alone is exciting and interesting.
However, is this ever possible? Why would a company give out free magazine subscriptions in the first place? How would they make their money?
Let me start by saying, getting free magazine subscriptions is possible. There are lots of forums and platforms where you can get free magazine subscriptions in exchange for doing simple tasks.
Some of these tasks are easy and require no payment before engaging them. This article will show you how you can get free magazine subscriptions by mail.
Check Companies That Offer Free Magazine Subscriptions
One of the fastest ways to get free magazine subscriptions is to check for companies that offer such options. You can find most of these companies by conducting a simple google search. To make your search easier, you can watch out for forums that occasionally discuss freebies. Such platforms dish out free magazine subscription opportunities that might tickle your fancy.
In addition, there are dedicated websites that specialize in giving out free magazine subscriptions. These websites need many subscribers on their platforms for marketing and advertising purposes. Therefore, they give out free subscription offers to attract a lot of subscribers.
Valuemags Free Magazine
Valuemags is a great place to scout for free magazine subscriptions. They update their magazine subscription offers frequently. They typically have about 5 – 20 offers available every two months. Therefore it is good you check the platform once in a while for new offers.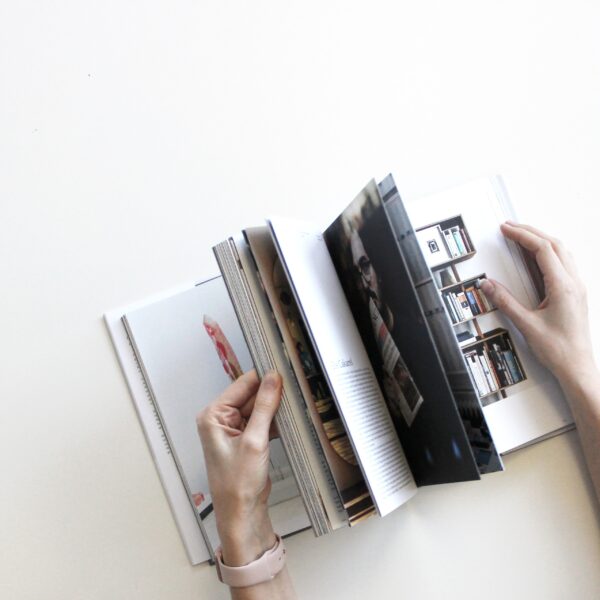 One exciting thing about Valuemags is that they always email the confirmation of your new subscriptions once it's successful. They have given out free subscriptions for magazines such as Shutterbug, Motor Trend, Oxygen, Shape, and more.
Freebizmag
You must fill out a short survey to get free magazine subscriptions on Freebizmag. The platform conducts a study on behalf of companies needing specific data. You get free magazine subscriptions from the platform in exchange for the survey.
Freebizmag offers a limited amount of free magazine subscriptions, so you must fill out the survey as quickly as possible. After signup on the platform, you will be contacted via email when new magazines are available.
Digital trade and popular newsstand magazines are some categories you will find on this platform. Examples of the magazines include American Photo, Good Housekeeping, Woman's Day, Psychology Today, and more.
Survey Sites
Survey sites are common ways to get rewarded for doing simple tasks and answering basic questions. The reward you get is a result of the points you earned while performing tasks on these sites. 
While some survey sites reward you with cash or gift cards, others reward you with free magazine subscriptions. Sometimes, you can use your gift cards to buy magazine subscriptions from places like Amazon. 
Some survey sites that reward free magazine subscriptions include Swagbucks, Inbox Dollars, RewardSurvey, and more.
Mercury Magazines
Mercury Magazines are one of the famous sites where you can access free magazine subscriptions. They operate in a way similar to that of Valuemags, except that they want to learn more about your demographic before offering you free magazine subscriptions.
When applying for free magazine subscriptions on Mercury Magazines, they will ask you basic questions such as your name, email, and occupation. The information you provide on your profile will determine the kind of magazine subscription the company offers.
RecycleBank
RecycleBank rewards people for keeping their environment clean and recycling used products. In addition, they aim to promote waste recycling in local communities. However, your community recycling service must first partner with RecycleBank.
You can also earn points on RecycleBank by taking sustainability classes or answering their question of the day, which you can use to purchase magazine subscriptions. Some of the magazines you can get with your earned points include Country Living, Cosmo, Backpacker, and more.
RewardBee
RewardBee also operates like a survey platform, where you earn points by answering questions. One cool thing about this platform is that they provide a variety of topics to choose from instead of restricting you to a particular survey.
After you have earned your points, you can redeem them for magazine subscriptions. Some magazines you can get with your earned points include Entertainment Weekly, Cosmopolitan, ESPN, and more.
Are Subscribers Ever Billed For These Magazines?
Although it might sound funny for a company to give out tons of free magazine subscriptions every one or two months, most of them are legit. Not only are they legit, but they are entirely free. Therefore you don't need to provide a credit card or make any payment whatsoever.
Most companies make their money from the data they get from subscribers. Therefore in the real sense, it is a trade-by-barter transaction.
In cases where you find a company requesting a penny, be wary of such a company. They are likely an illegitimate company and out to scam unsuspecting subscribers.
How Do I Subscribe To A Magazine By Mail?
Getting a free magazine subscription is pretty straightforward, but first, you need a mailing address. After getting a mailing address, you can search for free magazine subscription opportunities, which we have already discussed.
The next step after finding an opportunity is to sign up for these free magazines. When signing up, remember you are not required to make any payment.
However, you will meet other special offers, or the company might ask you to choose other publications. You don't need to sign up for these offers before you get a free magazine subscription. In cases where you meet them, you can skip and continue your signup process until your subscription is confirmed successfully.
Alternatives To Getting Free Magazines Without Subscribing
If you do not want to go through the hassle and risk of providing your details on random sites, there are other alternatives to getting free magazines. They include the following:
Borrow From A Friend
This option is your best shot if you are worried about giving out personal information on random sites and can't afford to purchase a magazine subscription. Although you won't have exclusive ownership, it will afford you the luxury to read as many magazines as possible.
Borrowing from a friend will be a great option if you have lots of friends that are avid magazine readers, and also if you are only interested in reading magazines and not keeping them.
Getting The Digital Version
Some companies have a digital version of their magazines they give out to the public for free. You might be lucky enough to find some for reading pleasure by frequently checking their websites.
Check Them Out From The Library
The library is a reliable reservoir of knowledge. You can find thousands of books and literature in the library, including popular magazines.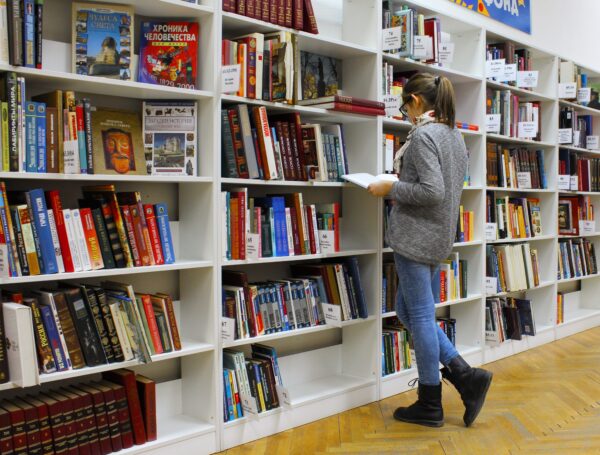 If you are not a fan of gathering magazines and only want to read them, then the library will be one of your best options.
Conclusion
What is worth doing is worth doing well. Therefore, a little bit of persistence is required from you if you want to get free magazine subscriptions. That you didn't get it on your first attempt doesn't mean you shouldn't try again. Endeavor to keep checking for more opportunities, and you will be reading your favorite magazine in no time.
Frequently Asked Questions
What are the best three months magazine subscriptions?
The highlight once offered a three-month free magazine subscription to Hello, High Five, High Five Bilingue, or Highlight Magazines. The offer is a way to try out their magazine before going for their yearly subscription.
How do I get free magazine access?
To get free magazine access, you must sign up for free magazine subscriptions on platforms that offer such. However, you need first to have a mailing address.
What are the best magazine subscription gifts?
Family Circle, Ladies Home Journal, O Magazine, Better Homes & Gardens, and others are some of the magazines you can get for free on some platforms.
What are the free magazines you can request now?
You can request thousands of free magazines, including Free Vogue Magazine, Free Entrepreneur Magazine, Free Red Bulletin Magazine, Free Lego Life Magazine, and more.
How can you get free magazine subscriptions?
You can get free magazine subscriptions by taking surveys, searching for freebies websites, and doing simple tasks on forums that offer such opportunities.