Last updated Feb. 12, 2023 by Peter Jakes
With the rate at which businesses embrace digital technology, the opportunities to get paid to advertise for companies are endless. Businesses want their products and services on as many faces as possible. They know how far their products and services can go with the help of the internet, and they are not sleeping on this opportunity.
However, they need capable hands and influence to achieve their business goals. You can make money by advertising for companies with the right skills and social capital. We will show you some of the ways in this article.
How Do I Get Paid For Ads
With the increasing competition among businesses today, there is an urgent need to reach their target audience faster. This has made advertising for companies a lucrative source of income. There are various ways you can use this opportunity and get paid to advertise for companies. The exciting thing about this opportunity is that you can take them as a full-time or passive job.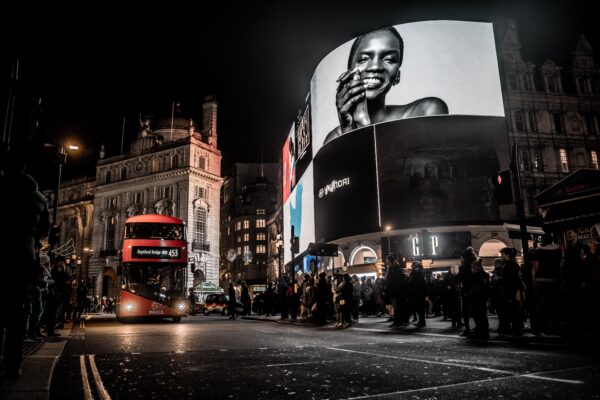 Become A Social Media Influencer
Undoubtedly, social media has become one of the most powerful tools for businesses and advertisers. Companies that know how to maximize social media thrive better than their counterparts. For this reason, many businesses are searching for a social media influencer to promote their business.
Becoming a social media influencer is not a walk-in-the-park job. It requires consistent content creation. The truth is that when you add value to your audience, you get engagements and subsequently grow your followers.
Social media platforms like Instagram, Facebook, and Twitter are some popular places where you can get paid to advertise for companies. However, the amount you get to advertise for a company depends on your number of followers and your social media influence. For example, an average Instagram influencer with about 100,000 followers earns approximately $400 per sponsored post.
Companies That Pay You To Promote Their Products On Instagram
The exciting thing about being an Instagram influencer is that you can get an opportunity to collaborate with some of your favorite brands. Many companies need Instagram influencers to help create ads, sponsored posts, testimonials or unbox a package.
Most times, these companies reach out to influencers that create content in niches related to their industry and pay them to promote their product. For instance, Fabletics, a brand selling male and female activewear, did about 2700 sponsored posts by collaborating with Instagram influencers. Other companies collaborating with Instagram influencers include Fashion Nova, Lululemon, Walmart, Amazon Fashion, Pretty Little Thing, and more.
Review Sponsored Products On Your Youtube Channels
As a youtube influencer, you can get brands you can help review and promote their products on your channel. In addition, reviewing sponsored posts on youtube is a great way to monetize your social influence on the platform.
Usually, a company pays you for reviewing their products and recommending their services. In other cases, the company gives you a few free products for you to unbox and promote to your audience.
However, before you get an attractive offer from a company, you must build a quality audience on your channel and convince the company that you can obtain a minimum number of views. The best way to do this is by going for advertisers in your niche.
Affiliate Marketing
Affiliate marketing is a passive way of advertising where a company pays an affiliate to generate traffic to its products or services. It is one of the most demanded services in the market today. 
Affiliate marketing isn't only a powerful means to make lots of money by advertising for companies, but one can also build it into a passive income stream. For instance, you can continually earn commission from an article promoting a product as long as it remains on the internet.
You can start a business as an affiliate marketer by partnering with an affiliate network. These affiliate networks link affiliate marketers to companies that need them. However, you might be required to pay an affiliate fee.
Building A Blog
Gone are the days when blogging is just done for fun and out of passion. Today, blogging is the new media, and if you are familiar with the modus operandi, you can make fortunes from it.
Owning a blog is easy; building one requires commitment and persistence. However, it becomes more demanding when you intend to use your blog for advertising.
Despite the demanding nature of blogging, it is still one rewarding field you can venture into. Some ways you can make money by advertising on your blog include paid reviews, CPM ad networks, pay-per-click advertising, pop-ups, and more. 
Sponsored Post
A sponsored post is a dedicated blog post where the author discusses a brand, its products or services. The discussion bothers on sharing details about the products or services, how to use them, and their benefits. 
Ideally, companies pay bloggers to create sponsored posts for them. They can do this by approaching the company involved via email and communicating their interest in creating sponsored posts for the company. Alternatively, they can also check out sponsored post websites to create a profile. From here, companies who need them to advertise can quickly contact them.
Ad Networks
To effectively monetize your blog, you need to do more than sell ads directly to brands. With a good ad network, you can adequately manage your ads and maximize your blog potential faster.
Most ad networks have an already established relationship with famous brands and businesses. Using their services will help you benefit from these relationships, thus allowing you to advertise for companies.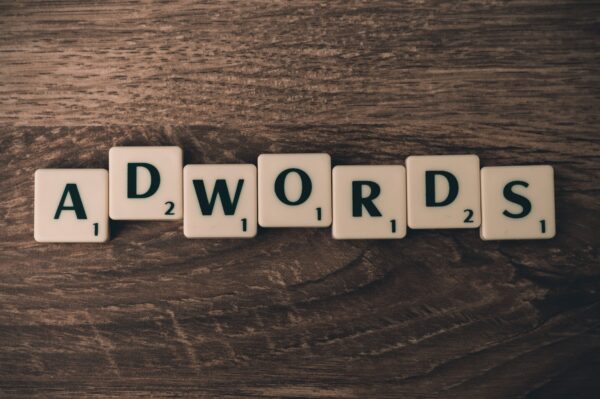 As a blogger, you wouldn't have to worry much about creating ads for companies when you partner with a good ad network. For payment, most ad networks use CPM, CPC, and CPA.
With CPM, you get paid based on the ads' number of impressions. While with CPC, you get paid based on the number of clicks the ads get. Furthermore, with CPA, you get paid based on the number of purchases or signs up from your ad. Google Adsense, Infolinks, Monumetric, AdThrive, and Skimlinks, are some popular ad networks you can use to manage your ads. 
Get Paid To Advertise On Your Car
Getting paid to advertise on your car is as simple as it sounds. A car owner receives a commission for promoting a company on their vehicle. The process is called car wrapping and is a lucrative way of earning passively.
The amount you earn from car wrapping depends on the miles you drive per month and the area of your car covered with the ad material. For instance, a full wrap gets better pay than a half wrap. Nevertheless, some companies pay you a flat rate rather than per mile.
Companies That Pay You To Advertise On Your Car
The car advertising business is a legit way of making money. Some third-party companies require car owners to place ads for brands and businesses. They serve as a middleman between brands and car owners. So while the brands get their products to reach more people, the car owners earn a commission.
Free Car Media, for instance, promises car owners about $400 per month earning for placing ads on their cars. However, you could make less if you don't drive during the day.
Carvertise's primary targets are delivery riders and rideshare because of their wide reach and guaranteed exposure. A car owner can earn between $400 – $1500 per ad campaign for Carvertise.
On the other hand, there are companies like ReferralCars, where you earn on a commission basis. Other popular car advertising companies you can try include StickerRide, Wrapify, Nickelytics, Pay Me For Driving, and more.
Be A Google Ad Specialist
Google is the most popular search engine used by people worldwide today. You can use Google Ads to promote your business online and reach more audiences. Although not every company has the knowledge, experience, or resources to run an effective advertisement campaign with Google ads, what they do is to partner with an ad specialist.
As a Google ad specialist, a company expects you to plan, set up, optimize, and manage for them. You can manage ad campaigns by working with an agency, an in-house team, or as a freelancer.
What Is Paid Advertising For A Company?
Paid advertising is any online advertising where advertisers bid to get their ads displayed on relevant platforms. This advertising method is in the form of an auction where advertisers willing to pay more money win an ad space. It is similar to PPC advertising, where advertisers pay for clicks or impressions.
The effectiveness of paid advertising for a company depends on the business type, industry, and goals. However, paid advertising drives more traffic and conversion than organic promotion, as it provides immediate results. Therefore, we encourage start-up businesses still struggling to establish a foothold on the internet to use paid ads to reach their target audience.
Conclusion
The demand for effective advertising campaigns from companies will not end anytime soon. Therefore, this is a legit means of earning a living for yourself. The great thing about some of these opportunities is that you don't need to end your current job to embrace them. They are pretty flexible and one of the fastest ways to make passive income.
Frequently Asked Questions
What are the good ways to advertise a business?
To get the best from advertising your business, you must use the right tools and partner with the right people. Social media marketing, press releases, engaging content, paying an ad specialist, and more are effective ways to advertise a business.
How do I get paid for advertising?
You can get paid for advertising by engaging in affiliate marketing, creating blog sponsored posts, influencing social media, managing Google ads for companies, and more.
How to make money on Instagram without selling anything?
You can make money on Instagram by being a brand ambassador, influencing companies, or creating sponsored posts for them.
What company will pay me for advertising?
Both popular brands and small businesses need a form of advertisement to promote their products or services. If you have all it takes to achieve that, an interested company will pay you.