Last updated Aug. 21, 2022 by Osas Winner
Everybody wants to feel unique & loved on their birthday, and an essential way of fulfilling this is receiving a freebie or an extra special gift from your favorite restaurants or stores.
Ideally, on your birthday, you would get cards and flowers & receive a whole lot of happy birthday messages or posts on your social media.
However, this extra special gift would be the highlight of the day and you deserve it.
So if you love celebrating your birthday in a big way (with a lot of freebies) and you have ever wondered where you can get this extra special (free) gifts, worry no more.
This article is your checklist loaded with 100 of the best places where you can get birthday freebies ranging from hefty coupons and discounts to complimentary desserts and full meals.
There is nothing more fun than getting freebies on birthdays, so be sure to benefit from as many as possible.
Ready? Let's go.
How to get free birthday money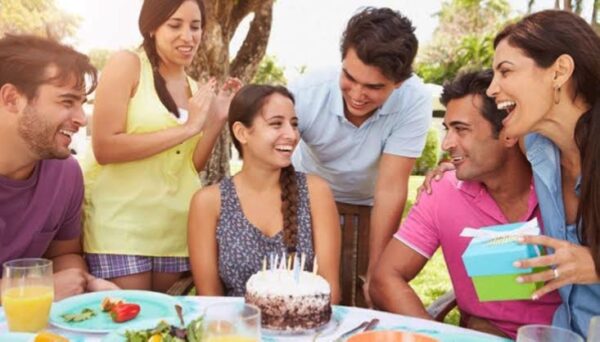 As someone celebrating your birthday, here are ways you can get some free birthday money;
Ebates: Earn free money by shopping for things you usually purchase. You can sign up for free.
Inbox Dollars: Register on inbox dollars & earn $5.
Side hustle Quiz: Earn $1000 more by taking a 5 question quiz
Solitaire cash: Play solitaire and Win real money on your birthday.
Survey place: A personal favorite; Earn extra cash by answering simple surveys online.
What stores give you complimentary gifts on your birthday?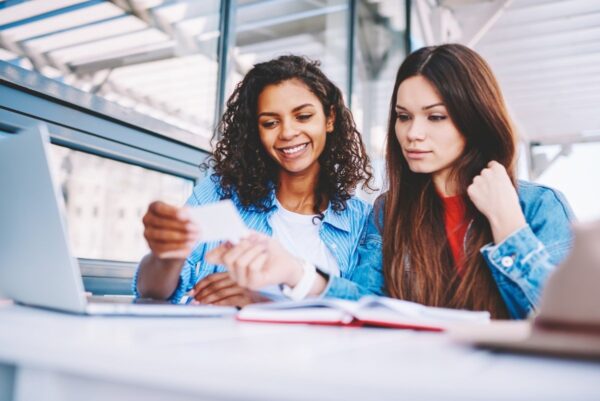 Everyone deserves freebies on their birthdays, so if you are wondering what stores give out birthday freebies, here is a list of 100 stores where you can get them.
However, most of these birthdays' freebies are accessible via app or email, so creating an email address and signing up for these deals in advance to get your freebies is advisable.
Here's a birthday tip
Create a specific email address just for birthday freebies, Sign Up for the required newsletter or reward program for each company, then keep track of them every year to ensure you don't miss out.
P.S.: These freebies are subject to the specific location of the store as all may not participate.
Now! Let's get started on the birthday cheat list
100 Best Places to Get Birthday Freebies
Movie tavern
Georgia Aquarium
Showcase cinemas
Medieval times
Dave & busters
Alderbrook Golf & Yacht club
Baltimore Orioles
Chevy's
Madame Tussauds Hollywood
Free trip to Catalina Island.
Comedy patch
Hawkins theaters
Elmwood park zoo
Chuck.E.Cheese
Disney movie insiders
Alamo Draft house cinema
Cinemark
Amf bowling
Isabella Stuart Garden museum
Dave & Busters
Regal cinemas
AMC birthday freebie
Cinemark
Brunswick Bowling
Various strip clubs
Old Navy
DSW
Kohl's
Cvs
Redbox
Panda Express
Sonic
Smash box
Cobblestone Auto spa
Sephora
Journey Kidz
American Eagle outfitters
World market.
Best buy
Aveda
The Container store
Suntan City
Pottery barn kids
Famous footwear.
Ulta Beauty
Bare minerals
Helzberg diamonds
The body shop
Ace Hardware
Anthropologie
Apple bees
Olive Garden
The spaghetti warehouse
Red Robin
Sbarro
Great American Cookies
Auntie Anne
Abuelo's
Black Angus steakhouse
Starbucks
Texas roadhouse
Subway
Pinkberry
Red lobster
IHOP
Krispy Kreme
Benihana
Buffalo wild wings
Waffle House
Habit burger grill
Rock bottom
Old Chicago
Jersey mike's
Huddle House
Hard rock café
Fuddruckers
Dickey's Barbecue pit
El Torito
Acapulco
Black bear dinner
Pei Wei
Twin peaks
Juice it up
Cold stone creamery.
Steak 'n' shake
Menchies
Burger King
Taco bell
Dunkins
Macaroni grill
P.F Chang
Ruby Tuesday
Dairy Queen
Atlanta Bread
Godiva
Del Taco
Souper salad
Hungry jacks
Buca di Beppo
Baskin Robbins
Movie Tavern: The movie Tavern offers you a free movie ticket for any movie of your choice on your birthday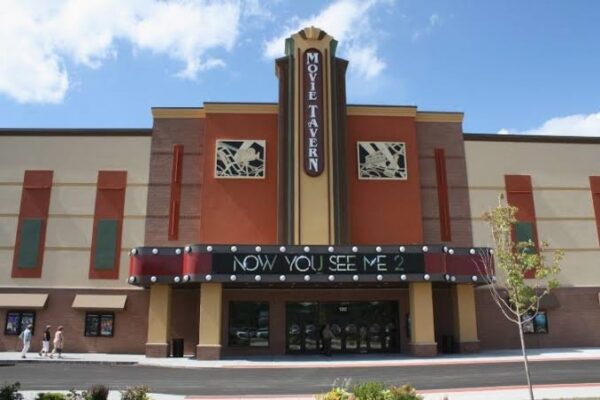 Georgia Aquarium: The Georgia aquarium offers you a free admission ticket on your birthday; however, this birthday freebie is only available to Georgia residents
Showcase cinemas: Receive a free Movie popcorn from showcase cinemas on your birthday
Medieval times: you get a free admission ticket to enjoy your medieval birthday style
Dave& Busters: Earn a free $10 gameplay.
Alderbrook Golf & yacht club: you get a birthday freebie for a round of golf during your entire birthday month.
Baltimore Orioles: Enjoy one free ticket to a non-prime game.
Chevy's: On your birthday, you are eligible for $15 off your Entree.
Madame Tussauds Hollywood: Get a free admission ticket to Hollywood. Celebrate your birthday in Hollywood style.
Free Trip to Catalina Island: Buy one full-fee Grown-up ticket and win a round trip for two.
Old Navy: Head over to old navy's newsletter sign-up page to get signed up; check for the birthday club section to get your freebie.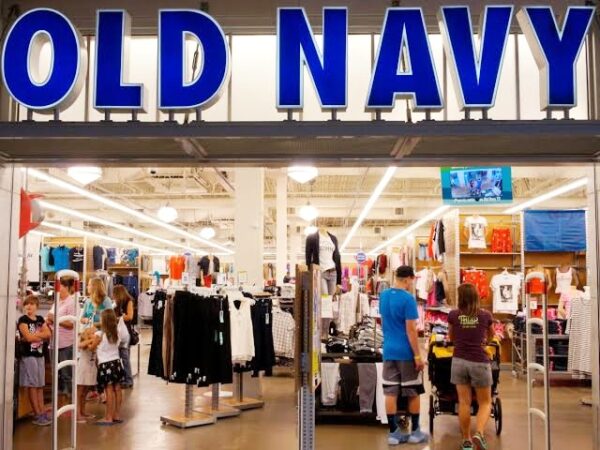 DSW: To claim your birthday freebie from DSW, you will need to sign up & become a member of the DSW reward program. You will receive a $5 birthday reward certificate from the DSW shop.
Kohl's: Sign up for the yes2you Reward program to become eligible for a birthday gift from Kohl's
CVS: Become a member of the extra care rewards program to get rewards & special offers on your birthday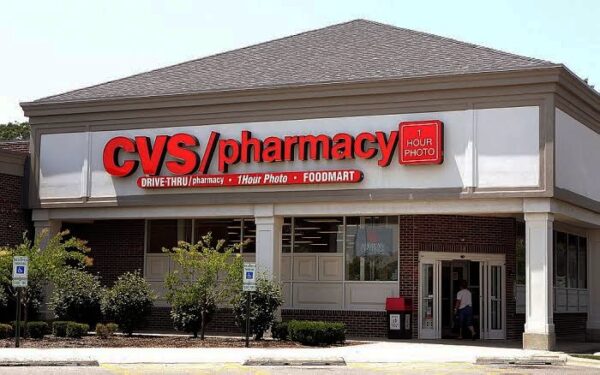 Red box: Sign up to the red box perks email list & your birthday reward will be emailed straight to you! Great right?
Panda Express: Get an exclusive deal on your birthday via email by signing up to panda express.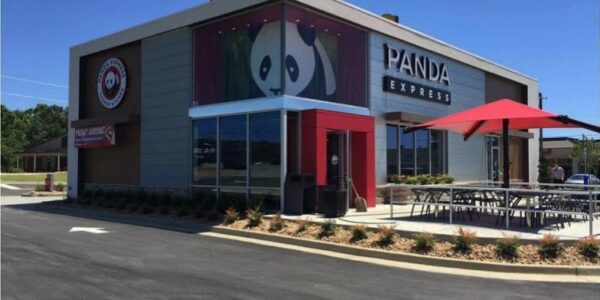 Sonic: Download the sonic app to earn exclusive offers on your birthday.
Smash box: Sign up for the smash cash rewards program to receive a $15 percent discount & free cosmetics kit as a birthday freebie.
Cobblestone Auto spa: How does a Free birthday car wash sound to you? Get this birthday gift by signing up for the cobblestone rewards club.
Sephora: Here's my favorite freebie; Sephora gives out birthday freebies to members of the Beauty insider program. Claim your birthday gift at any Sephora shop.
Journey Kidz: This is a good one. Sign up for the Kidz birthday club journey and enjoy 15% off your next purchase with other special offers.
American eagle outfitters: Join the American eagle outfitters email newsletter & receive a 15% off birthday discount.
World Market: World market is known to offer fantastic birthday surprises to every member of the world market explorer's club.
Best buy: The birthday Coupon at Best Buy offers 10% off a single item. However, members with their birthdates updated are selected in a random sense for this offer. So don't miss out.
Aveda: Become an Aveda member & get a birthday offer.
The Container Store: Sign up to join the organized insider club & save up while getting fan products alongside a birthday freebie. However, there are 3 three levels of members attached that determine your coupon. You get 15% off your order if you are an entry-level member, 20% off when you are an experienced member& 25% off when you are an expert member.
Suntan City: Get a Free birthday Tan from Suntan.
Pottery Barn Kids: Get $10 off any purchase of $50 you make from pottery barn kids.
Famous Footwear: Receive a $5 coupon as a member of the famously you rewards program.
Ulta Beauty: Get a Free Ulta birthday surprise when you join the ultimate records program.
Bare minerals: Receive a Birthday offer from Bare minerals to get a free matte lipstick by joining the friends and benefits program(FAB). This offer is valid for one month only.
Helzberg Diamonds: Sign up for the Helzberg Diamond newsletter & receive a birthday coupon for a pair of free pearl earnings.
The body shop: Join the famed love your body club from the body shop & earn a $10 reward for your birthday.
Apple Bees: Become a member of their email club & get a birthday treat. You Are also eligible to receive exclusive deals, specials, and more.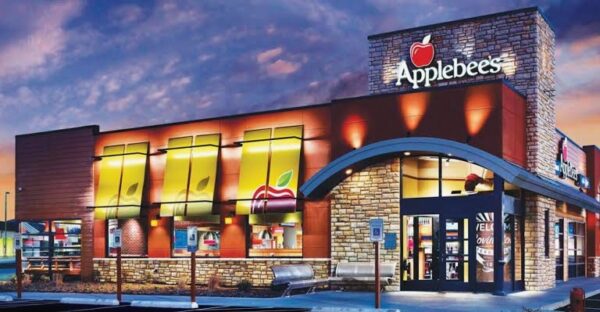 Olive Garden: Who doesn't like desserts and birthday songs? The olive garden's club celebrates its member's birthdays with a free birthday dessert. Even more, to make your birthday more special, The staff of olive green would serenade you with their birthday jingle.
The Spaghetti Warehouse: Become an exclusive member of the warehouse club & get a free appetizer along with your entree purchase, plus a free birthday meal to celebrate your special day
Red Robin: Join the red robin royalty program & get rewards like a free birthday burger and discounts such as getting every 10th item you purchase for free & $20 worth of coupons for your sixth visit.
Sbarro: Become a member of the famed pizzeria slice society club & enjoy an exclusive birthday reward. P.S. It's a free slice of XL NY pizza.
Great American Cookies: Free cake!! The cake is undoubtedly an essential part of birthdays & you get to enjoy a free slice of birthday cookie cake plus a BOGO coupon on your special day.
Auntie Anne: Score a Signature Auntie Anne's pretzel by becoming a member of the pretzel perks family. You need to download Auntie Anne's app to redeem your freebie and get a newbie sign-up coupon for a free pretzel. Sweet right?!
Abuelo's Mexican Restaurants: Sign up for Mi Abuelo's rewards program & get a unique offer on your birthday.
Black Angus steakhouse: Become a part of black Angus Steakhouse's great birthday deal. This deal offers You a free steak dinner on your first birthday when you become a member of the prime club.
Starbucks: The kings of drinks offers a fantastic birthday deal for you. You need to register with a Starbucks prepaid card for the "my Starbucks reward program" to get a truckload of offers & rewards. However, you need to register at least 30 days ahead to get a free drink on your birthday via email. This email is sent two days before your birthday!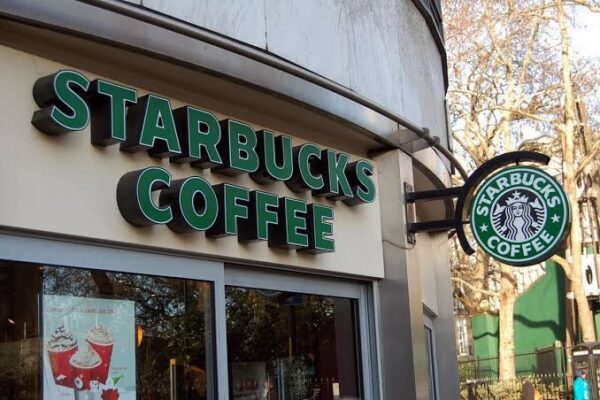 Texas Roadhouse: Celebrate your birthday Rodeo style! Sign up for the texas roadhouse email club & get a free appetizer and a birthday surprise
Subway: Wondering what subway gives out on your birthday? Then sign up for the subway rewards program to get a birthday freebie. We heard it's a free 6' sub and a cookie.
Pink Berry: Download the pink berry App or sign up to get a pink card to become a member of the pink card loyalty program & earn a free yogurt on your birthday.
Red Lobster: Join the red lobster club for seven days before your birthday to get a free birthday surprise.
IHOP: pancakes make the perfect birthday breakfast, So Register for the IHOP program "My hop," & you will earn a free stack of pancakes on your birthday.
Krispy Kreme: How do free treats sound to you? Get a free pleasure anytime during your birthday month by signing up for Krispy Kreme's more smiles rewards program.
Benihana: Receive a complimentary $30 gift certificate during your birthday month as a member of the chef's table.
Buffalo wild wings: Earn yourself a free order of birthday wings during your birth month from buffalo wild wings by becoming a member of the "Blazin's reward program."
Waffle House: get a free waffle on your birthday when you become a member of the waffle house regular club.
Habit burger Grill: Become a member of the habit burger char club and earn a birthday freebie.
Does Taco bell give out freebies for birthdays?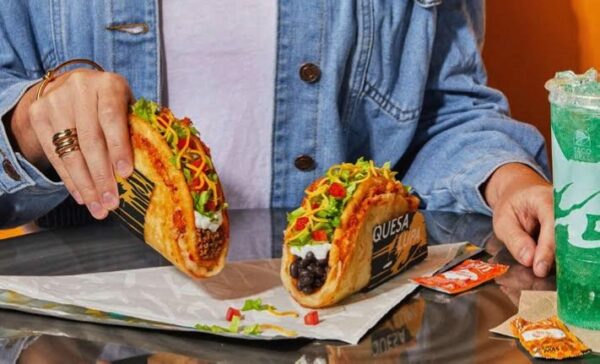 You might be planning to celebrate your birthday at the local taco bell store close by & wondered if you would get birthday freebies to make your day extra special. Luckily, those days when Taco bell didn't give out birthday freebies are long gone. So you are indeed in for a treat.
Taco bell has a reward app program that gifts birthday freebies to celebrate your special day. This birthday freebie is a mountain dew Baha blast freeze drink valid for 31 days.
However, You can only access this taco bell birthday freebie from the Taco bell app, so you must sign up on the taco bell mobile app to redeem your birthday freebie.
How to Redeem your birthday freebie
Here are guidelines to help you redeem your birthday freebie from Taco bell.
First step; Download the Taco bell mobile app & sign up on the app
Next step; Go to the rewards section & click on it.
Last step; Tap on my rewards to get your free coupon.
This free coupon is redeemable via the mobile app at a Taco bell Drive-thru pick-up or in-store. You also receive a free appetizer coupon for signing up (if you are a first-timer)
So ensure you sign up and get your double freebie to double your birthday fun!
Does Amazon give out birthday gifts?
Unfortunately, Amazon doesn't give any gifts or freebies to you to celebrate your special day. Nonetheless, this is not the case for Amazon workers.
However, there are Amazon Birthday Discounts and deals to make you feel special on your lucky day, but these discounts & deals come with an expiration date.
Notwithstanding, Here are some Birthday discounts and deals offered by Amazon.
Up to 15% off Amazon Birthday Discount for your lucky day.
Free birthday delivery for any purchase.
People Also Ask
Does Burger King do anything for birthdays?
Unfortunately, burger king doesn't host a birthday club not offer any birthday discounts to its customers. However, you are eligible to earn 2X crowns through the entire month of your birthday. Even more, You get $30 worth of coupons, including a free whopper & croissants. However, you must download the burger king app and sign up for the B.K. crown program to redeem your reward.
Is it free to go to Disneyland on your birthday?
Sadly, Disneyland doesn't offer freebies anymore. Disney world organized an exclusive time program several years ago and proposed a free birthday admission ticket to guests to help celebrate their special day. Disneyland however discontinued this. But be sure to collect the complimentary birthday button at guest relations to receive a lot of birthday wishes from cast members & guests alike.
How to get free birthday whooper.
If it is your special day and you are looking to get a free Whopper, then hurry up & download the hungry jack app, and follow these easy steps.
Create a profile
Enter your correct birth date(enter carefully)
Then go to the voucher section & press redeem to get your complimentary birthday whopper.
Your freebie can be claimed at the drive-thru or in-store. This is valid three days before your birthday & on your birthday only.
FAQ
How do I get a gift from Amazon?
Amazon doesn't give out birthday discounts or gifts. However, it is possible to send or receive a gift from someone through Amazon with easy guidelines.
Who gets into Disney for free?
Disney offers 2 Types of Admission tickets for youths( from 3-9 years of age) and adults (from 10 years – above). However, Admission to Disneyland is free for children under 3.