Last updated Mar. 12, 2023 by Charles Zemub
If you're looking for a place to open a health savings account (HSA), you've come to the right place. The high-deductible health plans that HSAs are designed for have become increasingly popular, which means there's more competition in the HSA space than ever before.
While many still prefer their current provider because it's convenient, others offer better interest rates or lower transaction fees. With so many options, it can be tough to decide which is best for your needs—but not anymore! Here are my top picks for HSAs:
Lively
Lively is a good choice if you want to manage your own HSA. The platform has a mobile app and website, and the company is committed to making it easy for people to monitor their health savings accounts. It also offers competitive rates on loans and CDs.
The company's fees are reasonable but usually lower than other companies that offer similar services. However, no minimums or fees are associated with opening an account; you can fund it with as little as $25!
Health Savings Administrators
HSA Bank is one of the best HSA providers in the country. You can open a high-yield savings account and even a low-cost HSA with no minimum balance. Its customer service team has over 30,000 members, so if you have any questions or issues they can help you out with, they'll be there for you.
Fidelity Health Savings Account
Fidelity is a great choice for investors. Fidelity offers a high-yield savings account, a health savings account, a cash management account, and brokerage services. They also offer retirement plans that allow you to make tax-advantaged contributions on any type of income or investment.
Optum Bank Health Savings Account
If you want the option of depositing your HSA funds in a bank account, Optum Bank is a good choice. The company is a subsidiary of UnitedHealth Group and provides millions of customers with health care benefits, insurance plans, and services.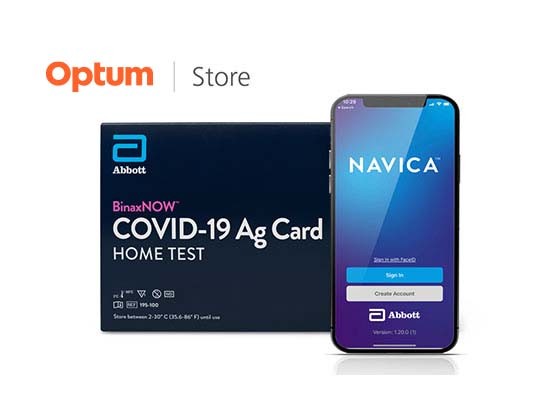 As an HSA owner, you can use your funds to pay for eligible medical expenses such as prescription drugs and over-the-counter medications at pharmacies (including those inside Target stores). You will also have access to low-cost healthcare providers in the network with your plan.
HealthEquity
HealthEquity is a provider of health savings accounts (HSA). They offer a wide range of health savings account (HSA) products, including HSA checking accounts and debit cards.

HealthEquity was founded in 1999 and is headquartered in Salt Lake City, Utah. The company has been providing HSAs since 2006 when it launched the first-ever national HSA with America's largest bank: Chase Bank.
HSA Bank Health Savings Account
HSA Bank is an HSA Bank Holding Company division that has existed since 2005. The bank is FDIC-insured, meaning the federal government protects your money by up to $250,000 if it fails.
It's also rated 4.5 stars out of 5 by users on Trustpilot—a consumer review site where people can write about their experiences with any business or service they've used, good or bad.
Discover Bank Health Savings Account
Discover Bank is a great place to open an HSA. The bank is a federally insured financial institution and part of the Direct Deposit Electronic Checks (DDEC) system. It offers several health savings account options with low monthly fees and competitive interest rates.
If you need help choosing the right type of HSA, discover has helpful representatives available 24/7 who can help walk you through your options over the phone or online chat support system.
TD Ameritrade
TD Ameritrade is a full-service brokerage firm that offers a variety of investment options, including both traditional and alternative investments. Many people choose to open an HSA with TD Ameritrade because they offer a high-yield savings account that can be used as an HSA.
The company has over 10,000 branch locations nationwide and 24/7 customer service support through phone, email, or live chat.
Frequently Asked Questions
Can I open a health savings account on my own?
You can open an HSA on your own. You can also open one through a family member, such as a parent or child.
You can also set up an HSA with a group of people, such as employees at your company or in an association you belong to.
Health savings account rules?
An HSA is a great way to save for future medical expenses, but you'll need to know the rules before you start. You can open an HSA independently, but it's much better if offered through an employer.
It's also good to consider opening a health savings account with a bank or credit union instead of going through a brokerage account.
What is an HSA plan, and how does it work?
An HSA is a tax-advantaged savings account to help you pay for health care expenses. You can get one through your employer or as part of an individual health insurance policy, but you must have a high-deductible plan (HDHP) to contribute. In 2019, the monthly premium for an HDHP with a deductible of $1,350 or higher was $146 per month on average.
Can I open an HSA account on my own?
Yes! But there are limits on how much you can contribute each year depending on whether your employer offers one and what type of coverage you have.
For example, if your employer offers multiple HDHP plans and one has lower premiums than another but higher out-of-pocket costs when it comes to deductibles and co-pays (which is common), try to pick the cheapest option since that will give you more room in your budget for contributing later down the line.
You can open an HSA account independently, through your employer, or a bank, credit union, or brokerage.
If you want flexibility and cost savings in managing your healthcare expenses, we recommend opening and funding an HSA account independently. You will have control over what investments are used to fund the account via self-directed investments within the investment options available in most HSAs today.
The money invested inside an HSA is tax-deductible, and withdrawals for qualified medical expenses are completely tax-free. Suppose you don't need to use all of the money invested inside the HSA at any time.
In that case, you can continue adding funds into the account until such time as those funds are needed for qualified medical expenses or other purposes allowed by law (such as disability).
Who has the lowest-cost HSA?
HSA Bank has the lowest fees and a free checking account. Plus, you can open an HSA and save for retirement in the same place—it's easy to set up and manage all of your accounts with one login.
Over-the-counter transactions (excluding ATM fees) are $1,000 at HSA Bank; other banks limit this to $500 or less.
With a free checking account, you can earn interest on your savings balance and make deposits using your mobile phone camera or chip reader. Your money will grow faster because they don't charge any monthly maintenance fees or minimum balance requirements; other banks may require that you keep a certain amount of cash in your account before they pay interest on it.
And if there is ever an unexpected cost that knocks out your emergency savings fund, no worries! They offer low-cost loans through LendingPoint so that members never have to worry about getting into debt again.*
How can I avoid my HSA fees?
To avoid high fees, you should look for providers that have low costs. You can also choose a provider that doesn't offer the most expensive plans.
Benefits: If you're looking for a way to save money on your health plan, the HSA is one of the best options. It offers many ways to save and lets you control your finances.
What do I do with my HSA after I quit my job?
If you decide to leave your HSA in place, it will still be available for future expenses.
You can also roll over your HSA balance to another HSA or an IRA account (with most financial institutions).
When rolling over the funds, ensure the money is properly invested and insured so you can avoid losing it if something happens to the institution holding your savings.
Can you transfer HSA to 401k?
First, let's talk about what an HSA is. An HSA is a type of health savings account that you can use to save money for medical expenses. You can only use these funds if they're used on qualified medical expenses, so there's no need to worry about getting taxed on any interest or earnings from your money.
If you have a high-deductible health insurance plan, then an HSA may be right for you as it allows you to pay for most of your out-of-pocket costs with pre-tax dollars! This means that any money saved in this account will be tax-free when withdrawn—and there are no income limits for eligibility either!
It's important to note, however, that there are some exceptions, such as when the account holder reaches age 65, since contributions must stop at this point due to older individuals being eligible for Medicare coverage rather than private insurance plans, which require higher deductibles before coverage kicks in.
Summary
These are some of the best providers to open an HSA with.
Lively offers a free checking account and the option to open an HSA with no minimum balance.
HealthSavings Administrators provides HSAs that can be opened with as little as $20 in savings.
Fidelity Health Savings Account allows you to invest your HSA funds and earn interest.
Optum Bank Health Savings Account comes with a debit card accepted at over 90% of U.S. retailers, plus the ability to link up with other bank accounts for easy transfers between your bank accounts and HSA funds.
The best place to open a health savings account is with one of the providers on this list. They all offer great features and benefits for their customers, so you'll find one that works well for you regardless of your needs.