Last updated Sep. 14, 2022 by Jessica Green
Money Orders is a payment method that enables you to make payments for a transaction. It is similar to checks, however, it is a better and more secure method of payment than checks.
Most people with multiple gift cards keep wondering about the possibility of buying a Money Order with a gift card. If you're one of those people, check out this article.
Why Do People Use Money Orders
People make use of money orders for many varied reasons. If you don't own a bank account, using money orders enables you to make a secured payment to someone.
If you don't have a bank account, you will have problems sending money to friends, family, or business associates. A money order allows you to transfer money without the use of a bank account.
In addition, money orders protect the information of the person sending the money. This makes it great for people who want to send money to a person anonymously.
When you make use of a money order, you will be provided with a receipt that acknowledges you as the person behind the money order. This receipt must be kept in a safe place.
Can I Buy Money Order With Gift Cards?
Yes, you can a money order with a gift card.
Majority of businesses do not allow their clients to purchase money orders with gift cards. However, gift cards can be used to purchase money orders in a few organizations. But these organizations sometimes offer limits on the money order to be purchased.
When buying a money order with gift cards, the gift card must be a Master Card gift card, pin-based, or pre-paid visa.
Some locations that enable you to exchange gift cards for Money Orders include Walmart, USPS, NetSpend, Green Dot, Western Union, and more.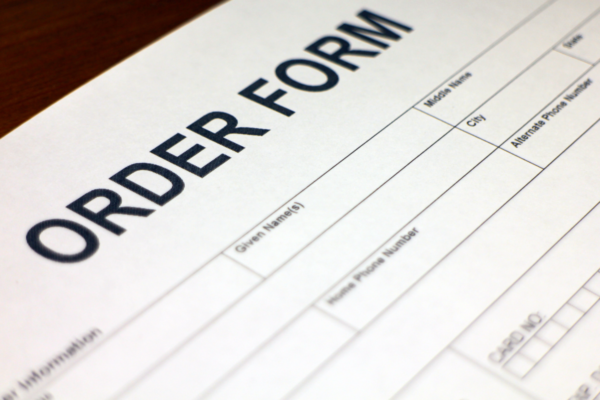 Facts About Money Orders
Here are some things you need to know about money orders:
Money Orders are pre-paid. Hence, they can't bounce like checks when you attempt to cash them. Unlike personal checks, Money Orders are more secure and preferable.
If you don't want to expose your financial information to the person or business you're paying to, you should make use of money orders.
Checks contain the personal information of an issuer and recipient. However, money checks don't. Money Orders keep your personal information safe.
What Is the Cost of Making a Money Order?
The cost of making a money order depends on the organization you visit. However, most organizations charge $1.50 or less for money orders below $500.
Some organizations do not charge based on the amount of money orders you want to make. They usually charge a flat price for the money orders you want to make. There are some organizations that charge a proportion of the value of the money order you wish to purchase.
In addition, the money order of a specific denomination can be subject to additional fees in some states and organizations.
Most banks provide money orders for free, while some banks charge little fees.