Last updated Mar. 7, 2023 by Jessica Green
One Google search of "Survey Sites" will reveal tons of scammy sites that either pay less than expected or do not pay at all.
Where does CashCrate belong? Is it a legit and safe site, a scam, or a waste of time? This article reviews CashCrate and answers important questions on how to make money on CashCrate and top survey sites that pay big.
What is CashCrate?
CashCrate was established in 2006. Over the years, it has accumulated a global membership and millions of users actively participating in its platform.
Like other reliable survey sites, CashCrate pays its users who participate in any of its platform activities. It provides a money-making platform for users who participate and carry out specific tasks on the site.
Registration on CashCrate is free! However, participants must be eighteen years or above in order to participate in the surveys offered by CashCrate.
In addition to offering money-making opportunities to its users, CashCrate also hosts games and live competitions, providing users with more unique ways to earn money.
The CashCrate platform also provides a discussion forum for members to engage with one another while making money actively. Its customer service team also offers immediate support for users who encounter technical issues or crises.
Once a user completes a task, CashCrate displays the earning status of the user in the payment dashboard to enable transparency. The minimum payment threshold is $20; hence, users must earn above $20 before withdrawals.
Cash payments are made via PayPal, and users can also decide to redeem their points for vouchers and gift cards.
The CashCrate app is compatible with Android and iPhone devices.
How To Make Money on CashCrate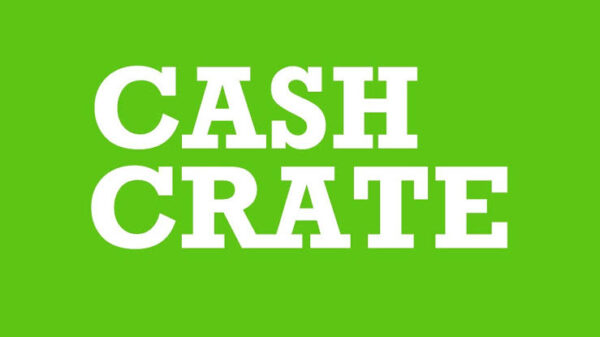 Multiple CashCrate users have complained about the difficulties associated with earning money on the app. CashCrate has a slight but steep learning curve, unlike most apps with a straightforward money-making method.
Register on the CashCrate platform with an email address to get started.
CashCrate is known for spamming its users with emails of survey opportunities – which can be annoying and prevent you from easily viewing important emails in your inbox.
Hence, it is advisable to create a new email for registration on CashCrate. Once you register on CashCrate, brace yourself to receive a series of emails from CashCrate. These emails are notifications of surveys available to you.
Once your registration on CashCrate is completed, you'll be redirected to a registration page that requires you to fill in some personal information. Once you have entered the needed information, click the "Join Now" button.
When your registration is completed, proceed to engage in accessible surveys and offers. With each task or survey you complete, you will earn points that can be redeemed for cash or a gift card.
CashCrate conducts research on each of its member's profiles in order to decide on the survey questions suitable for them. Hence, this affects the amount you earn.
Is CashCrate Scam or Legit Way To Make Money Online
CashCrate is not a scam way to make money. It is a legitimate site that offers a safe and easy way to make money online.
Nevertheless, the process of making money on CashCrate is a consuming and tiring experience. It isn't easy to earn a reasonable amount of money even when you participate in a survey for an hour.
Online survey sites can't help you make enough to sustain your living expenses. However, they make it easy for you to earn small cash.
If you intend to participate in CashCrate in order to earn big, you'll be disappointed. But regardless, CashCrate fulfills its promise of paying users who engage in any of its tasks.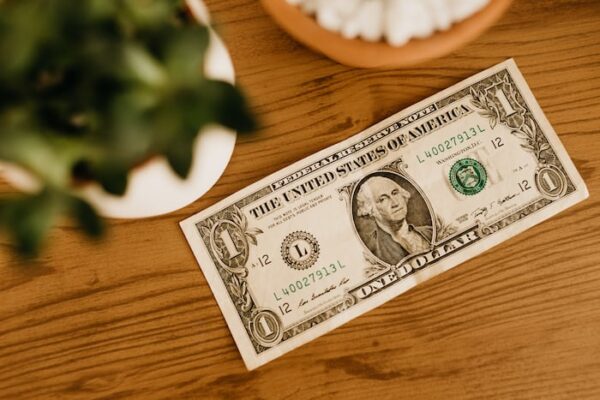 Top 7 Survey Sites That Pay Big
Like CashCrate, dozens of online survey sites pay users to participate in its survey activities. But some of these sites pay meager amounts that do not match the effort of their users.
Here are the top seven survey sites that are well-known for their huge earning potential:
Swagbucks: Swagbucks is a well-known and reliable site for earning money. Aside from surveys, there are various ways to make money on the platform. Every 100 points you earn equals a dollar which can be redeemed via vouchers or cash. An exclusive sign-up bonus is also rewarded to new users.
Branded Survey: This platform is well-known for offering high cash rewards to its users (minimum payout amount is $1 £0.77). It has a likable user experience and a smooth interface.
Toluna: This is another trusted survey site with a good user experience. Each survey on Toluna can be completed in 15 minutes with the possibility of earning over $5 an hour.
IPSOS: Rebranded as i-say, IPSOS is another popular survey site that offers multiple ways to earn money online. Its minimum reward threshold is £10.
LifePoint: This platform is a product of a merger between MySurvey and GlobalTestMarket. Users on this platform can earn a minimum amount of $5.
InboxDollars: Similar to Swagbucks, InboxDollars is well-known and reputable in the online survey world. It pays an average of £1 per survey. Users can earn money from playing games, reading emails, and cashback.
Valued Opinions: Surveys on this platform last for an hour. However, it provides users the opportunity to earn £10 worth of vouchers for each survey they participate in.
Read Also: 17 Legit Online Surveys That Pays (How to make money with survey)
Conclusion
CashCrate is great! It fulfills its promise of rewarding users who participate in its surveys. It also offers other ways to earn money besides surveys. However, if you're looking to earn big, check out sites like Swagbucks, InboxDollars, Toluna, and the rest.