Last updated Sep. 14, 2022 by Jessica Green
CashCrate is a platform that offers to pay people who participate in their online surveys. It allows users to make money by watching videos, shopping online, and carrying out specific activities.
If you are interested in participating in online surveys, it's understandable that you would want to know if CashCrate is a legit and safe way to make money.
This article reviews CashCrate in order to determine if it's a scam, a legit business, or a total waste of time.
What is CashCrate?
CashCrate was established in 2006. Over the years, it has accumulated a global membership. It has millions of users who actively participate in its platform.
The CashCrate platform has a discussion forum and a customer service team to support its users. The CashCrate website also has a payment board that displays the earnings of each of its users. This is to enable transparency.
Registration on CashCrate is free. However, participants must be eighteen years or above in order to participate in the surveys offered by CashCrate.
In addition to offering money-making opportunities to its users, CashCrate also host games and live competition. This provides you with another means to make money.
The CashCrate app is compatible with Android and iPhone devices. It is available in all countries of the world, and the minimum payout threshold is $20. Payments are made via PayPal or you can decide to exchange your points for Vouchers and gift cards.
How To Make Money on CashCrate
Lots of CashCrate users complain about how difficult it is to make money on the app. If you want to make money on CashCrate, you have to be familiar with survey questions.
To make money on CashCrate, create an email address for CashCrate. CashCrate spams its users with emails of survey opportunities. Hence, it can be annoying to find lots of messages on your business email.
Create a new email address and get ready to receive a series of emails from CashCrate. The emails sent by CashCrate keep you notified of surveys to take on.
When you sign up on CashCrate, you will be sent to a registration page that requires you to fill in some personal information. Once you have entered the needed information, click on the "Join Now" button.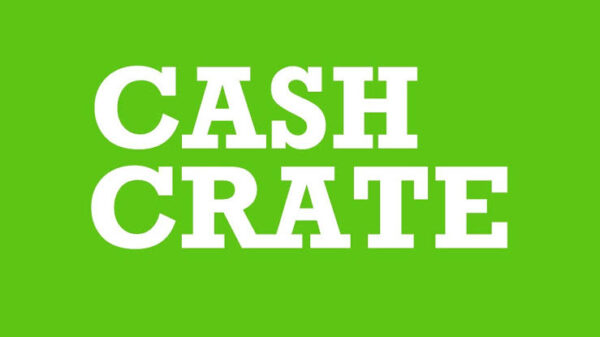 When your registration is completed, start participating in accessible surveys and offers. With each task or survey you complete, you will earn points.
CashCrate will present you with surveys that match your profile. And this affects the amount you earn on the platform.
Is CashCrate Scam or Legit Way To Make Money Online
CashCrate is not a scam way to make money. It is a legitimate site that offers people a safe and easy way to make money online.
However, making money on CashCrate can be a consuming and tiring experience. You can't make much on the platform even if you participate in a survey for an hour period.
Online survey sites can't help you make enough to sustain your living expenses. However, they make it easy for you to earn small cash.
If you intend to participate in CashCrate in order to earn big, you'll be disappointed. Nevertheless, CashCrate is great if you want to make some little money.