Last updated Jan. 29, 2023 by Jessica Green
Gone are days when kids could only make money from doing house chores and mowing the lawns. Nowadays, there are tons of easy ways for kids to make money offline and online.
Here are five online and in-person ways to make money if you're under fifteen years of age.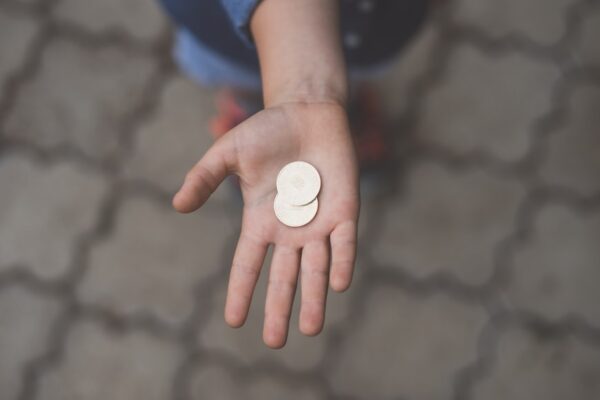 Plan a Garage Sale
Planning a garage sale will not only provide you with money, but it'll help grow your project management skills.
To plan a garage sale, you have to look around your house to identify items that are of no use to your family. Then, when you compile a list of unwanted items, take them to your parents for them to verify your list and give you approval.
If you have leftover items from your garage sales, you can sell them in an online marketplace like eBay or Declutter. Craigslist is also a good place to auction your leftover garage sales.
Pet Sitting
Pet sitting is a fun way for youngsters to earn additional money. You will have to walk, wash, and take care of pets as a pet sitter.
Before you consider working as a pet sitter, you must be a person who loves to take care of animals.
Some sites offer pet-sitting employment to teenagers. Sites like Care.com will employ you regardless of your age.
Sell Lemonade
It's very common to see kids selling lemonade during the summer. Hence, if you're on summer break, you can set up an old-fashioned lemonade stand with the help of your parent or guardian.
Starting a lemonade business as a kid is easy. All you need is the skill to make tasty lemonades.
Most states require you to get a permit before starting a lemonade business. Hence, do some research on your local laws and seek the help of your parents in obtaining the permit.
Take Online Surveys
Skills and experience are not required when participating in an online survey. Kids as young as twelve can earn money from surveys.
Sites like Swagbucks and MyPoint allow kids to open an account and earn money. These sites will pay you to answer questions on different topics. Payment is in the form of a gift card or cash.
There are also websites like Fiverr and Snagajob where older children can find odd tasks to undertake online.
The minimum age requirement for Fiverr is 13, whereas the minimum age requirement for Snagajob is 14.
Stream on Twitch
If you love everything about video games, there's a way to make money from them as a kid.
With the help of a guardian, you can set up an account on Twitch and conduct live gaming streams.
Twitch allows anyone to make money via donations, sponsorships, affiliate marketing, and more.
How To Save Money As A Kid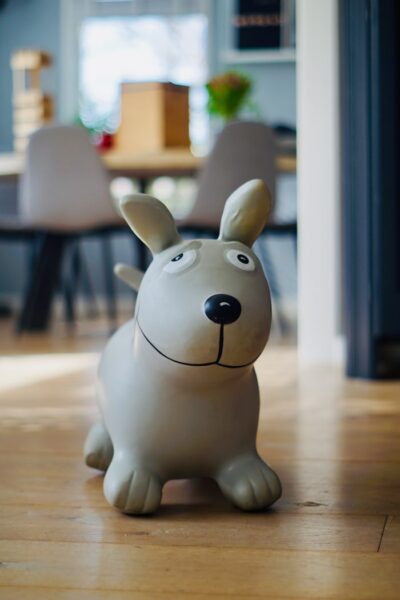 When making money, it is normal to want to save some part of it. But since there are lots of tempting goodies to buy, saving becomes more difficult than expected.
Here are some ideas on how to save money as a kid:
Create a Saving Goal: Goals enable you to keep your focus. So in order to save, you have to write down the amount you intend to save, your daily contributions to it, what you're saving for, and more.
Take Note of Your Spendings: Before spending a cent, consider how it affects your saving goals.
Keep Your Money Out of Your Reach: You can decide to save your money in the hands of a trusted family member or friend. This will prevent you from spending whenever you want.
Benefits of Making Money As A Kid
Aside from being financially independent, many benefits are associated with making money as a kid.
As a parent, here are reasons to allow your kids to make money on their own.
Financial Independence: If your kids learn to work for their money at a young age, they develop helpful adult skills like money management, careful spending habits, and savings.
Understand the Value of Money: Most adults experience several life failures before understanding money's true value.
If you let your kids work for their money, they will tend to understand the worth of money and the difference between a want and a need.
Conclusion
Making money as a kid comes with loads of benefits. It gives you a sense of purpose and teaches you the concept behind hard work.
Once you have decided how to make money as a kid, it is advisable to seek the permission and guidance of your parents.
Frequently Asked Questions
How can kids make $70?
As a child/kid, you can make more than $70 by taking up a job. Teenagers above fifteen can work in places like McDonald's and earn a minimum wage of $15 an hour.
Babysitting, pet sitting, and freelancing are also ways for older children to make over 70 dollars.
How can I make money at 11?
To make money at eleven, you can carry out house chores and ask for a payment in return.
You can volunteer to clean up your neighbor's driveway for an agreed amount or plan for a garage sale with the supervision of your parents or guardians.
How can a 12-year-old get a lot of money?
As a twelve-year-old, you can earn a lot from babysitting and pet-sitting jobs. If you're good at a subject in school, you can organize your classmates and offer to teach them for a price.
Tutoring and selling crafted items is also a way to get lots of money as a twelve-year-old.
What job can an eight-year-old get?
For eight-year-olds, washing and cleaning your family's automobiles is a good job to earn money.

You can offer to do the job of your siblings in return for a small amount of money. You can also wash the windows, vacuum the crumbs from seats, and more.