Last updated Apr. 18, 2023 by Favour Chinaza
There are lots of online marketplaces. There's no scarcity of it. But what makes Drop different? Why are there a lot of questions about it? This is a full review of the Drop app, its pros and cons, and if it is worth using.
Drop is a money-making app that allows you to earn points for shopping that you can redeem for gift cards. Simply link your credit or debit card; the app will help you earn money at your favorite stores.
Drop is an online marketplace like Amazon and Walmart, but its services differ slightly. This article reviews Drop.com to find out if it's legit.
Related: Rakuten Review: Is Rakuten a Scam or Legit?
What is Drop (formerly known as Massdrop)?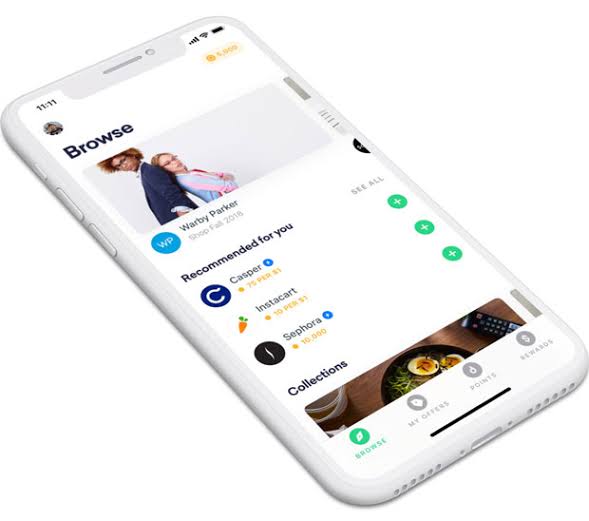 Drop, formerly known as (Massdrop) is an online service that connects producers and buyers. This e-commerce platform does not offer any product. Instead, it lets customers decide what they want to see and purchase.
When customers vote on an item, Drop makes it available. The more people vote for an item, the cheaper it becomes.
Items on the Drop site are created to fulfill the demands of those who purchase them. Therefore, everything on the site is highly personalized and specially ordered for the individuals that visit it.
You'll be required to provide your bank login information, which many people find unsettling.
How Does The Drop App Work?
The Drop app works in the same way that other best cashback websites we've reviewed does. Launch the app, scroll down to find a retailer, click on its link, and then purchase. The Drop will display the points you can earn for shopping on a specific website or with a particular retailer.
Here's a step-by-step guide on how to join Drop.
Install the app
The Drop app is available for iOS and Android and is free to download and sign up for.
Step 1: Visit the official Drop website or download the app and sign up with your email address, Facebook account, or Google account.
Link Your Accounts
When you first log in, you can link your bank account. While linking a bank account is not required, it can help you take advantage of more shopping discounts. In addition, when you link your bank account, you will receive a free subscription to Drop Premium.
Drop Premium grants you access to special point deals and other special features. In addition, the Drop app supports most major banks in the United States and Canada.
Simply enter the debit or credit card information for the account you wish to link. You will also receive 20,000 points simply for linking your card.
If you prefer to shop on your computer, log in using the Drop browser extension. In addition, Chrome, Firefox, and Safari browser extensions are available.
The browser extension can automatically apply deals while shopping to ensure you don't miss out on points.
You can link accounts from most banks, including:
Discover
Bank of America
Capital One
Citi
TD Bank
Chase
USAA
US Bank
Wells Fargo
PNC
Fifth Third
American Express
Huntington
Step 2: Once you've created your account, you'll be prompted to choose your areas of interest. What community conversations you want to participate in, what polls you want to answer, and what items you want to be alerted about are all determined by your preferences.
Choose five merchants to earn points indefinitely.
The drop app will ask you to select the retailers you frequent the most. After you create an account, you'll have access to a broader list of Drop retailers, which includes:
The Home Depot – 56 per $1 (0.56% back)
Safeway
ASOS
Apple – 20 per $1 (0.2% back)
Starbucks
Choice Hotels – 15 per $1 (0.15% back)
Lyft
Rentalcars.com – 60 per $1 (0.6% back)
Lululemon
Bloomingdale's – 7 per $1 (0.07% back)
Warby Parker
BarkBox
Athleta – 30 per $1 (0.3% back)
Urban Outfitters
Nike – 50 per $1 (0.5% back)
Glossier – 50 per $1 (0.5% back)
GrubHub
Alamo Rent A Car – 40 per $1 (0.4% back)
Whole Foods
Uber
Ulta – 28 per $1 (0.28% back)
Walgreens
Macy's – 20 per $1 (0.2% back)
Postmates
Step 3: Once your choice of online retailers is determined, you can go shopping on Drop. You can explore all the merchandise you want, participate in debates, and become an active community member.
Shopping with the Drop App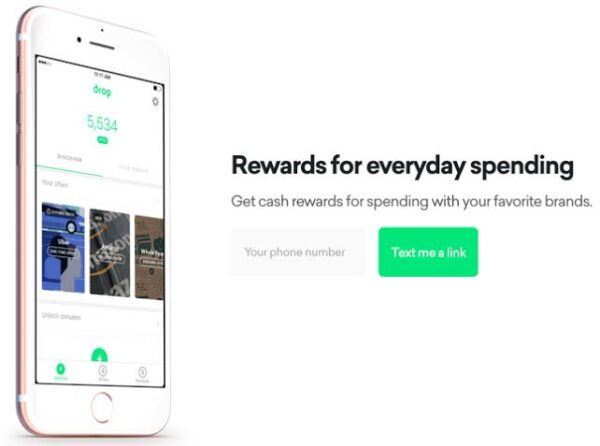 Drop's most popular way to earn points is through shopping. You can browse hundreds of brands with Drop deals when you open the Drop app.
When you shop at these stores, you can earn points – sometimes up to 30 points per dollar spent. In addition, you can search or filter the retailers to find the one you want.
If you've already linked your bank account to Drop, you'll receive points whenever you shop with one of their partners, regardless of whether you use the Drop app.
Many of Drop's partners also offer "Stacked Deals." This means that in addition to earning points, you will receive discounts for using the Drop app to shop. These discounts are typically in the 10 to 20% range, but some offer up to 50% off – or more.
Drop's shopping app has an excellent selection of brands and products to choose from, ranging from startups and niche brands to major retailers like Amazon and Walmart.
Some retailers provide significant sign-up bonuses for actions such as downloading an app or signing up for a subscription service.
These bonuses are typically worth 25,000 or more points. In addition, as you use the app, you may receive personalized shopping offers tailored to your specific preferences.
Redeem Your Rewards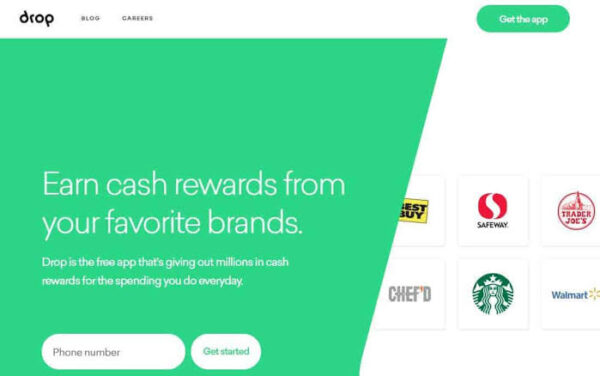 While the $0.001 point value is useful for determining whether or not an offer is worthwhile, it's important to remember that the value of points varies depending on what you redeem them for.
The minimum cash-out amount varies according to your selection. For example, while my 9,194 points fell far short of the $25 minimum for a gift card, I did meet the minimum for other offers.
Drop allows you to redeem points for the following:
Gift cards: The minimum is $25, with increments of $30, $50, and $100 available. There were 33 options to choose from during our testing period.
Crypto: You can invest your 5,000 points in Bitcoin (BTC) or Ethereum (ETH) (ETH). Once you've invested, you can use the app to track your profits and losses.
However, you do not own the cryptocurrency and cannot transfer it to another platform. The only way to sell your cryptocurrency is to exchange it for Drop points, which can be redeemed for gift cards, contest entries, or collectibles. There are other ways to invest and make money with cryptocurrency that you should explore, aside redeeming your Drop points.
Contests: In theory, you could use your points to enter data (which are sweepstakes). However, there were no active contests during my testing period.
Collectibles. You can use your points to unlock different games, earn bonus points for shopping at specific retailers or gain access to different events.
During my testing period, three options were available, with prices ranging from 1,000 to 5,500 points. You can exchange rewards for retailer gift cards when you have accumulated enough rewards.
When you open the Drop app, you'll see a list of retailers and their point totals. For example, Gap gives 30 points for every dollar spent, whereas Instacart gives 5 points.
There is currently no way to get the money back in cash or by direct deposit.
Drop Full Review: Pros and Cons of Using Drop App
Drop Pros
Drop is the easiest rewards program we've tested, thanks to its smooth mobile app, simple shopping-based earn system, and constant flow of offers that work directly through your phone.
Earn money for doing things you'd do anyway — The fact that you're rewarded for doing something you'd do anyway is a huge plus in my book.
Backfill reimbursements — Occasionally, some Drop providers (such as Plaid) will experience delays in sending transactions to Drop. Members may lose points earned from certain purchases if this occurs.
Drop has a backfill order, which means it can go back in time and reapply the points you should've earned on purchases that weren't properly logged during the delay. The disadvantage is that it does not always work with in-app offers.
The good news is that Drop customer service is extremely prompt in awarding your rewards points, even if it is an in-app offer.
Drop Cons
Must link a debit or credit card — Despite Drop's high-security restrictions, two-factor authentication, and other security measures, anyone concerned about security will cringe at this caveat.
Drop requires you to verify your account with a phone number, which does not work with VoIP. However, the service does not support Skype, Google Voice, Freedompop, Vonage, or other VoIP numbers.
There are numerous rules — All offers include terms and conditions, which can be lengthy in some cases. If you fail to follow the rules, you may be disqualified from earning points for your purchase.
Is the Drop App Legit?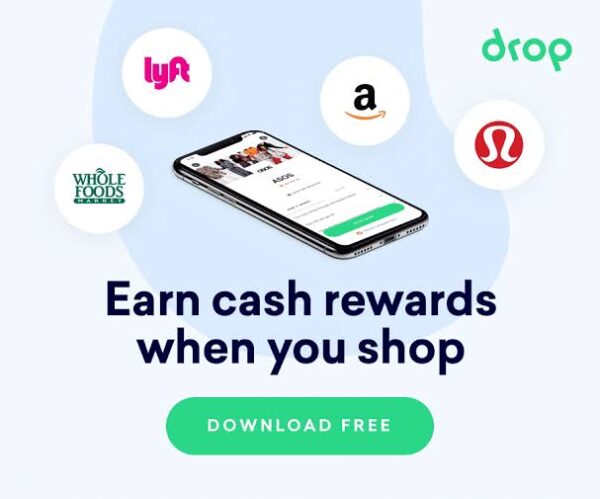 While legitimate, The Drop app has a rating of 2.5 out of 5 Trustpilot with 13 reviews. It also has three reviews and an F rating from the Better Business Bureau.
In the last 12 months, there have been 15 complaints. Rakuten, one of Drop's main competitors, has a 4.6 Trustpilot rating with over 12,000 reviews.
The main complaints are that rewards are difficult to redeem and that customer service is unhelpful. So proceed with caution if you decide to use this app.
How Does Drop Make Money?
It's always a good idea to ask how free platforms make money because you want to ensure you're a customer, not a product! For example, Drop makes money when you shop through their app or download new mobile games, to put it simply.
Companies essentially pay a Drop in exchange for customers. Drop then distributes a portion of their earnings to you as cashback.
This is the same model that websites like Rakuten use to generate revenue and pay users, so nothing is groundbreaking here!
Can I Save Money On Drop.com?
Most of the products offered on the Drop platform come at a discounted rate. Hence, it enables you to save big time.
Here are a few examples of what we've discovered when using the Drop platform:
Persol Eyeglasses (PO3209CV) has a suggested retail price of $340 on the company's website.
But they are available for purchase on Drop for $70. Likewise, pro4S Studio Headphones are available on KOSS for $150 but only $100 on Drop.
The Movado watch retails for over $700 at Zales but is available for $219 on Drop.
Drop offers a 50% discount on most of its available products. In addition, some of the products on the Drop platform are manufactured exclusively for its audience.
Who Should Use The Drop App?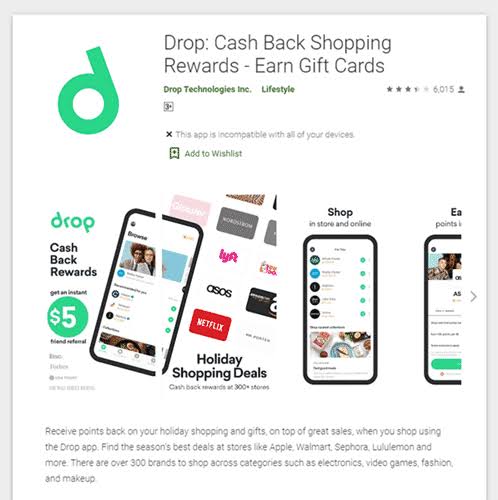 In my opinion, the ideal Drop app user is someone who already shops on their phone and wants a simple way to earn free gift cards.
If you rarely shop, you can still make money playing games with Drop even if you're not an avid gamer. The Drop app lets you earn rewards on Drop by playing new mobile games, but this app is primarily a shopping rewards app.
If you mostly shop on your computer, browser extensions like Rakuten or Capital One Shopping are a better way to save money and earn rewards for your purchases.
Personally, I use Drop and check the app regularly for brands I like to earn some easy points, but there are many other ways to earn cash back for shopping.
Different Ways To Maximise Drop Earnings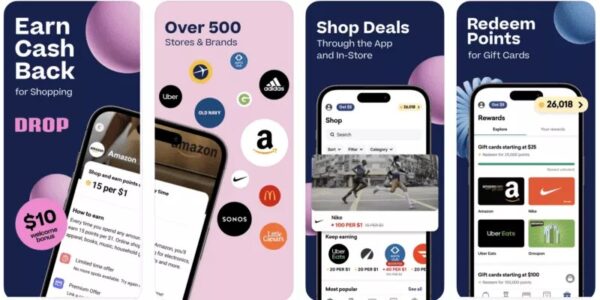 Earn Extra Points with Referral Codes
Just like many websites and apps that pay you to refer friends, if you tell someone about the Drop app and they download it, you can get $5 for each person you tell. Also, your friend will have $5 more in their account. Remind them they must enter your special code when they open their account.
This is a great way to get extra rewards without spending any money. You can share this code in an email or on your social media pages. Of course, if more than 10 friends try to use the referral code, they won't be able to.
When your friend makes an account, confirms their email address, and links their card, the $5 is added to your account.
How To Earn Drop Points
Drop used to be mostly about getting points when you shopped, but now it has grown and given you more ways to earn:
Play Drop Spin Weekly
Playing Drop Spin every week is, in my opinion, one of the most fun ways to earn points with Drop. You open the app and play every day for a chance to win point boosts, free points, or a grand prize of 250,000 Drop points… Why not, right?
Earn Points with In-App Purchases
With Drop, you can get Drop points from what you buy daily. They have teamed up with over 500 big brands, so you can shop as much as you want through Drop and earn points on everything you buy.
Play Games to Earn Points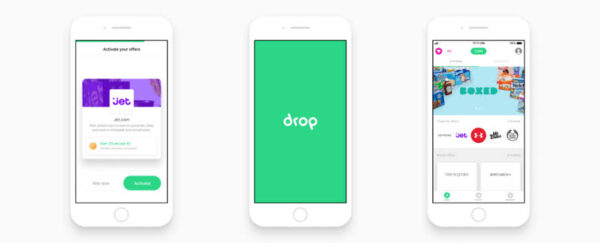 Another simple way to earn points on Drop is to get paid to play games. This is a good way to earn points if you have some spare time. Drop has three of their own games within the app – Snake, Hoops, and Drop Spin – with daily limits.
You can earn points by downloading and playing certain games from the Apple App Store or Google Play. There are numerous game types to choose from, including match-3, trivia, casino, time management, and others.
You must be a first-time downloader to earn points in most of these games. You'll also need to reach certain game milestones before earning these points, such as completing a level within a certain time limit.
The number of points you can earn by playing games varies greatly. For example, some games will only give you a few hundred points for downloading, while others will provide you with thousands.
You can open the Drop app with free time and get paid to play games. Then, use the app to find popular mobile games and do things in the games to earn Drop points.
Earn Points Filling out Surveys
Surveys are yet another way to earn points on the Drop app. However, the Drop doesn't have as many surveys to choose from as other best survey apps, and you won't get as many points for completing them. You can also earn points for researching third-party survey platforms.
Drop lets you sort surveys by the number of points earned and the time it takes to complete them. You can also provide Drop with demographic and preference information to qualify for a wider range of surveys.
If you like telling people your thoughts, you can get points by responding to popular topics on Drop. Surveys can be done in as little as one minute, and you get points quickly.
Shop with Rocketmiles
Rocketmiles is an online travel agency that allows you to book hotel accommodations. When you do this, you will earn miles from dozens of airline mileage programs and Drop points. So it's like earning twice as much.
If you travel frequently (or even if you don't but have a trip planned shortly), this is a fantastic deal to take advantage of.
Play Drop Supercharge
Drop Supercharge is essentially a snake game (remember that old-school video game that was the only one available on our dinosaur phones?!).
This bonus game will be unlocked for members who have used the Power offers five times. After that, swiping across the screen sends the snake slithering around the board. Supercharge games can increase your earnings even further, so they're worth playing even if you're too young to remember snake.
Drop for Chrome
Drop recently added another interesting feature. Drop for Chrome enables certain members to use the Drop application while shopping online using their Chrome browser.
A browser extension allows you to take advantage of the Drop rewards potential more frequently.
This feature is not yet available to everyone; it is currently a VIP, invite-only option. Drop, however, hopes to make it available to everyone soon.
Drop Premium Points
If you join Drop Premium, which is still free, you can link your credit card to the app and earn 1,000 "Monthly Point Drops" just to sync your card.
Is Drop Worth It?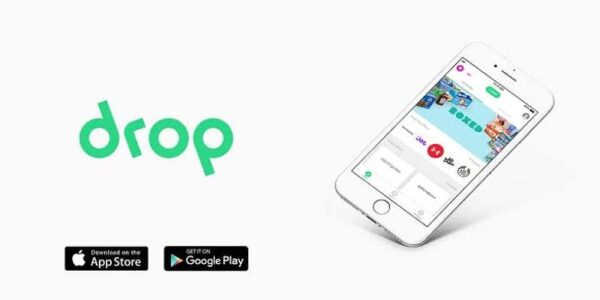 Many Drop reviews will praise this app as a fantastic money maker.
Some even claim that this app earns them hundreds of dollars per year. However, we have yet to find another review that includes screenshots of earnings. So, I will say that Drop is worthwhile if you want easy, free money.
It's a fantastic app because it allows you to double-dip on credit card rewards or other offers.
This app will not revolutionize your finances, but that isn't the point. Instead, the goal is to get freebies and fun gift cards for yourself or a loved one!
So, at the very least, I'd recommend downloading this app and giving it a shot. Furthermore, there are numerous other apps, such as Drop, that you can use to earn cashback rewards, so find a system that works for you!
Is The Drop App Safe?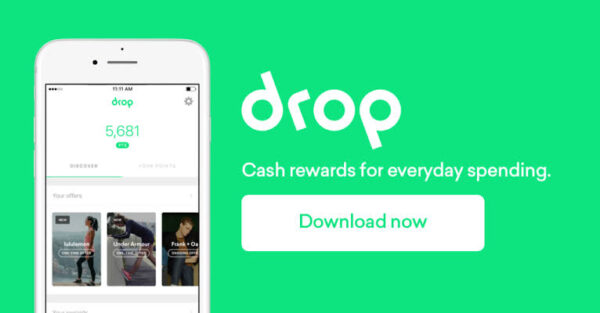 Drop, as previously stated, employs Plaid to ensure the security of its app. Plaid is the same technology popular FinTech apps such as Acorns and Robin Hood use to protect user data, so this is a great sign.
However, you must be comfortable sharing your data and logging in with your personal banking information at the end of the day.
Drop: According to their privacy and security policies and documents:
Is Drop Data safely encrypted?
Uses cutting-edge security. Drop uses transport layer security (TLS) to protect your information by only sending it to Drop's servers and not allowing it to be intercepted.
It is entirely transparent. You can contact their support team if you have any questions about Drop's security.
Drop also claims to see only your transaction information. They will never see your account balances or personal information.
Additionally, to access your transaction data, the drop system "transforms your credentials into a key that is meaningless out of context, even to us. Once linked, no one can tell which account belongs to you."
So, technically, your data is just a jumbled mess that has nothing to do with you. But, once again, you must be completely comfortable giving up your personal information in exchange for financial compensation.
Drop Alternatives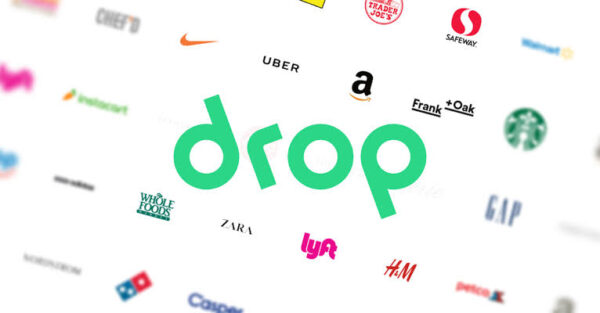 Honey is a site that gives cash back and also shows coupon codes. Honey can be added to your browser as an extension or from the Honey website. Unfortunately, you can't get an app version of it.
Sometimes the promo codes are no longer valid or have expired, but you can still get points by turning on the cashback option.
Honey also has a "Droplist" feature, which works like a shopping list. You can put certain things on this list, and Honey will let you know when the price goes down. This is helpful if you always want to ensure you're paying as little as possible.
The main page of Honey shows deals and sales from stores and brands like Adidas, Target, and Nordstrom Rack.
If you prefer Google Chrome for most of your shopping, you might prefer Capital One Shopping. Capital One Shopping is a background extension for Google Chrome, Mozilla Firefox, Microsoft Edge, and Safari that helps you find coupon codes and offers on purchases you're already making.
You'll also earn Capital One Shopping credits for the purchases you make. When you have enough credits, you can transfer them to a gift card, which you can use to make future purchases.
You can also download the app if you prefer that experience. For example, you can scan product barcodes with your mobile device and let the app do all the comparison shopping.
TopCashback has over 15 million members and provides cash back at over 4400 online retailers.
Your cashback is deposited into your bank account, or you can withdraw it using PayPal or gift cards. According to their website, members can earn up to $345 per year on average.
Shopkick points can be earned by scanning products, buying certain items, and scanning your receipt after checking out. In addition, you can sometimes get Shopkick points by going into a store.
Shopkick is not a direct competitor to Drop, nor is it a good alternative. You can still use Shopkick with Drop or another app that gives you cash back. The biggest problem you might have is that you can only link your credit card to one of the apps.
You can get gift cards to stores like Starbucks, Target, and Walmart with Shopkick points. Unfortunately, Shopkick points disappear after you haven't used them for six months.
Rakuten is the most well-known platform for earning cash back when shopping online. The website is affiliated with over 3,500 stores, with cashback offers ranging from 1% to 40%.
Macy's, eBay, Old Navy, Amazon, Adidas, Gap, Nike, Kohl's, Levi's, and other retailers are featured on the site.
Rakuten also has a section for travel deals where you can look for hotels, vacation rentals, rental cars, flights, and vacation packages. In addition, on the Rakuten travel page, you can get cashback on everything.
Rakuten on both your phone and your computer. Install the browser extension, and Rakuten will let you know when the site you're on has cashback. Rakuten gives out cash every three months,
MyPoints, like Swagbucks and Drop, can be used as a shopping portal to earn cash back on online purchases. It gives you a $10 gift card after you make your first $20 purchase.
Swagbucks also pays its members to shop and has thousands of stores to choose from. In addition, new members will receive a $10 bonus.
Ibotta is a cashback app mostly used at grocery stores, but it also works with iTunes, eBay, and Best Buy.
Before shopping, people can check Ibotta to see if there are any coupons besides the cashback offers. Users also compare Ibotta with Fetch Rewards, however, against Drop, Ibotta is a good alternative.
With Ibotta, there are a few ways to get cashback. Scan your receipt after you buy something or link a store loyalty card, and your rewards will be sent to you automatically. Ibotta is one of the best ways to get points when you buy things like food, cleaning supplies, and toiletries.
Is the Drop App for You?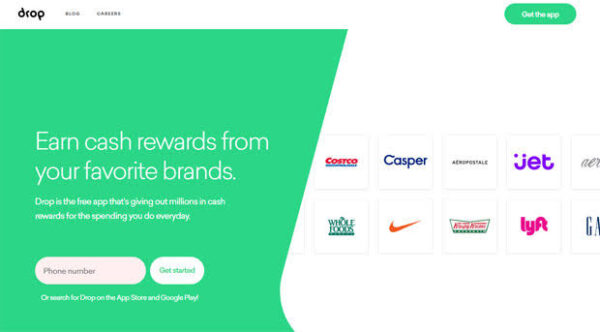 Drop should be a tool to get a little bit of money back on a purchase you make often. It should be a nice surprise, but you shouldn't buy things because of it.
Shopping games are made to be addictive on purpose. So before you go after rewards points, you should consider whether you need to buy something. If you're the type of person who spends a lot of money trying to get rewards, this app is probably not for you.
It cannot be very pleasant to only get cash back on a few stores, but any cashback is good cash.
Drop is one of the best cashback rebates sites and very real, but it won't make you rich. Cashback or rewards are just ways to get a little bit back on purchases you would make anyway.
Drop is a passive way to make some fun money that you can use to add to your Amazon balance or pay for your weekly coffee.
Related: ShopAtHome Review: Is It Legit or a Scam?
Bottom Line
You can use the Drop app to track purchases made at qualifying merchants by linking your credit and debit card accounts. You'll automatically earn Drop points worth 0.1 cents each, and they can be redeemed for gift cards to popular retailers.
Earnings aren't particularly high. Drop, on the other hand, is a simple way to earn rewards in addition to the miles and points earned by the best travel credit cards and shopping portal bonuses.
Drop isn't as user-friendly as other cashback apps and portals, and with so many other options available, there's no compelling reason to download Drop. In addition, it adds extra steps that are inconvenient for today's shoppers. Drop's reviews are also lower than those of competitors such as Rakuten and Honey.
Suppose you want to earn cashback while shopping; try Rakuten or Dosh instead. Both of these services provide better and easier-to-redeem rewards than Drop.
Frequently Asked Questions
Q: How do you cash out on Drop app?
Click on the desired reward, tap redeem, and the money will be deposited into your account. After accumulating 5,000 points, points can be redeemed for gift cards, contest entries, and other benefits. For example, a $5 gift card is awarded for every 5,000 points earned.
Q: Do Points Expire?
Drop points never expire, which is one thing I enjoy about this rewards app. So, try out the app, earn points at your own pace, and redeem Drop rewards whenever you can.
Q: How does Drop use my personal information?
Drop may use your personally identifiable information to conduct market research or to recommend products or services. According to the company, your information is only used to provide more personalized recommendations and to verify transactions. Drop may share user data, but it will be anonymous and not include names.
Q: How long does it take to receive rewards?
Your shopping history and frequency of use of the Drop app determine the number of points you earn. According to Drop, the average user redeems their first reward in less than two months.
Q: What stores are on Drop app?
It connects to your accounts and simply rewards you with points for shopping at stores where you already shop. Points can be accumulated and redeemed for gift cards to popular retailers such as Amazon, Starbucks, Dunkin' Donuts, Chipotle, Macy's, Lyft, Target, and others.
Q: Can I still earn credit card rewards while using Drop?
It's unclear whether using Drop will affect your ability to earn credit card rewards, but it doesn't appear to. However, you may need to contact your personal credit card company to find out.