Last updated Apr. 18, 2023 by Chim Gracia
Everyone enters the cryptocurrency market to make money, but not everyone succeeds. Many people either give up or lose money because they do not properly understand how to make money with cryptocurrency. You will learn the Quick Ways to Invest and earn money with cryptocurrency even if you don't have much capital for investing.
The cryptocurrency industry is still in its formative stages. However, as the crypto-asset value rises, more people enter the market. These newcomers are constantly attempting to figure out how to profit from cryptocurrency.
The good news is that there are numerous ways to profit from cryptocurrency. Since 2011, there has been consistent growth in developer activity, social media activity, and the number of cryptocurrency start-ups.
Can You Make Money With Cryptocurrency?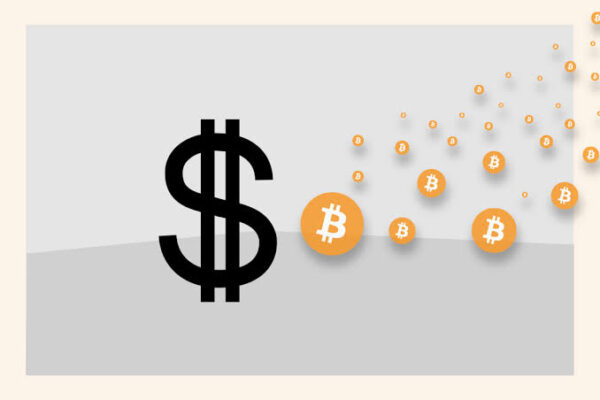 Yes, you can make money with cryptocurrency, especially if you know and follow the right ways. However, because of the inherent volatility of crypto assets, the majority involve a high level of risk, while others necessitate domain knowledge or expertise.
Trading cryptocurrencies is one method for making money with cryptocurrency. Although the daily average volume of cryptocurrency trades is only 1% of the foreign exchange market, the crypto market is extremely volatile. As a result, there is the possibility of making short-term trades.
Even though the crypto market is currently small, there is significant growth potential. Along with some of the more well-known cryptos, such as:
Bitcoin
Ethereum
Cardano
Dogecoin
Iota
Moonshot
Polygon
Safemoon
Tethers
VTHO
Shiba Inu
Similarly, there are numerous crypto purchasing platforms, such as Binance, Coinbase, and Robinhood, so you have plenty of options for making money with cryptocurrency. Other than the obvious trading method, there are various ways to make legitimate money with cryptocurrencies.
1. Buy and HODL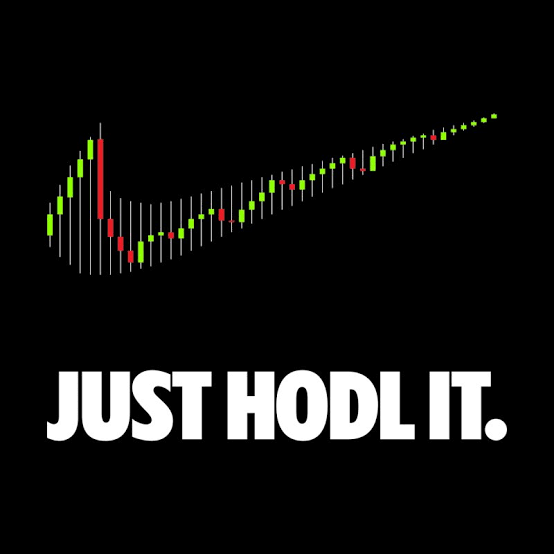 Almost every newbie to the world of cryptocurrency has heard of the "HODL," which means buying a cryptocurrency and leaving it for an extended period in the hope that its value will rise later.
This strategy is similar to what most investors do with stocks: you buy some great crypto coins (do thorough research), wait for the price of the coin to rise above the initial purchase price, and then sell them when the coin's value has increased. Among your options are Bitcoin, Ripple, Ethereum, and Litecoin.
Be cautious when selecting a coin to invest in, and don't underestimate the value of thorough research.
Also, avoid putting all of your eggs in one basket. Diversify your investments and spread them across crypto coins with the greatest potential for future value growth. Don't limit yourself to popular coins; small coins can be extremely profitable due to their volatility.
2. Earn Crypto Dividends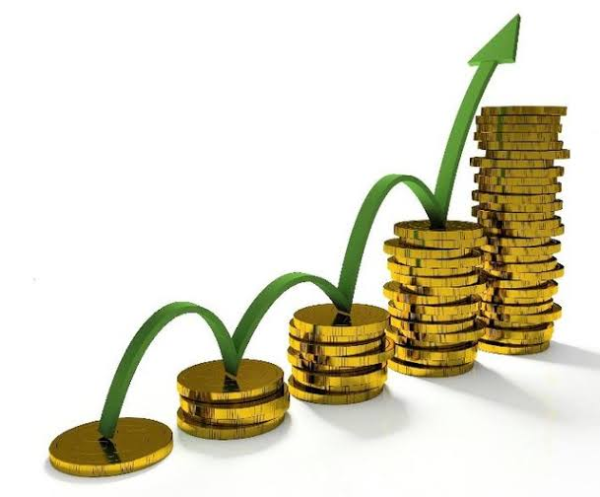 Similar to stocks, you can earn dividends by holding some crypto token companies for some time. Some of the coins you can earn dividends from include:
Komodo
COSS
BTMX
Neo
KUCoin
On average, dividends range from 5-10% per annum by holding these coins. That doesn't mean you shouldn't take precautions by investigating the company before buying.
3. Day Trading (Buy Low. Sell High)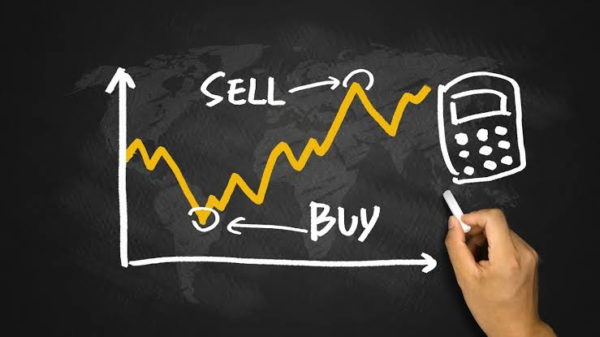 This strategy is a very profitable way to earn money through cryptocurrency. Day Trading is very similar to HODL, but in this case, the holding period is shorter (it could last for a few minutes, hours, or even days) depending on the coin you are trading with.
However, this strategy isn't advisable for beginners because it requires expert technical and analytical skills to understand the market. Therefore, any previous experience in forex trading or analyzing the stock market is a huge plus. Even if you don't know, start with learning the best stock market simulators to help your better understanding of stock investments.
Cryptocurrency is not a get-rich-quick scheme, and it requires patience and understanding of the crypto market as it can easily become a get-broke-quick scheme.
4. Staking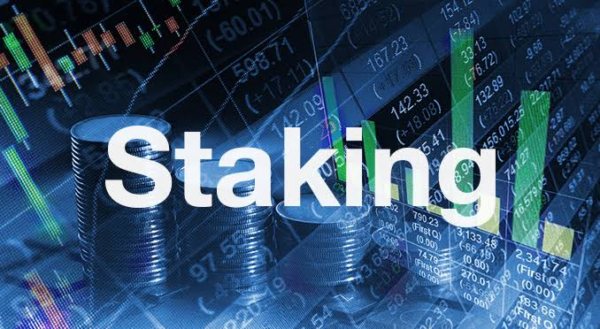 Staking, or Proof of Stake (PoS), is another great strategy that can fetch you lots of money on cryptocurrency.
Most cryptocurrencies, including Ethereum, Cardano, Binance, and Solana, support crypto staking. Crypto staking is analogous to earning interest on a bank deposit account. The distinction is that you retain ownership of your assets, and the interest rate is usually between 4% and 8%, if you are confused, there are calculators to calculate interest rates for you to learn.
So this is a straightforward way to earn money. There is still a risk, and you only receive interest when your funds are locked up — the funds must be locked up to receive interest. However, the risk is low. The more established blockchains (such as the ones mentioned above) are unlikely to die. They are far too powerful, and your money is generally safe.
What is Staking?
Staking is a type of crypto mining that involves verifying cryptocurrency transactions and adding them to the blockchain network.
How Do You Earn From Staking?
Earning from staking is similar to operating a bank's fixed deposit account. The major difference is that instead of being paid in interest (as in a fixed deposit account), here, the reward is extra coins for being a forger—someone who verifies PoS blockchain transactions.
Staking isn't available for all crypto coins except for those with a Proof of Stake system like:
Navcoin
Komodo
Decred (DCR)
Neo
Staking is not as expensive as mining and doesn't require capital for expensive equipment or electricity. You are good to go with a wallet connected to the blockchain.
Pros: A cheaper approach to obtaining money from cryptocurrencies
Cons: Price fluctuation is the largest danger.
Liquid staking
Another way to make money with cryptocurrency is to stake liquid. Ankr, a Web3 infrastructure company, came up with Liquid Staking, which changes the game in many ways. First, it lets people earn interest on staked tokens, but they are not locked up. Instead, the liquid staking is done through a derivative token.
In other words, Ankr and other platforms are bringing the derivatives market into the world of cryptocurrencies. The derivative token can be used for trading, loans, yield farming, and other investment mechanisms. Moreover, you can get double use out of it. For example, you could get a guaranteed return of 4% to 8% and then lend the derivative token to someone else for another 4% to 12%.
Of course, the market is not developed for these derivative tokens, and it is by no means foolproof. This is not advice on how to invest in cryptocurrencies, and every market has risks. But the point is that liquid staking offers creative ways to make the most money, which should interest entrepreneurs willing to take risks.
5. Arbitrage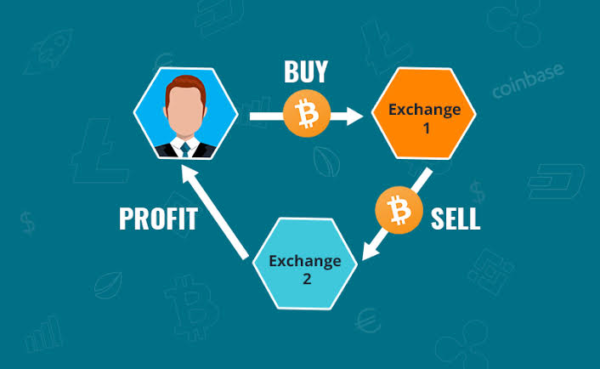 Arbitrage operates on the same principles as traditional buy low and sells high for a profit, but with a slight twist. This method takes advantage of price differences between crypto exchanges.
The following is how it works. You buy a cryptocurrency at a lower price on one platform, send it to another, and resell it at a higher price on the other—taking advantage of the price difference on both platforms.
Making money with crypto necessitates good crypto market research skills and quick transaction execution. Numerous apps and software are also available to help you with this process.
6. Crypto Mining
Earning crypto coins through mining has been in place since the creation of cryptocurrency itself, making it the oldest method of earning crypto coins.
How Does Crypto Mining Work?
Crypto Mining is a series of processes that verify cryptocurrency transactions before they are added to the blockchain. Of course, you'll need specific hardware to do this. For every successful cryptocurrency transaction, at least one miner verifies and authenticates it and adds it to the blockchain network.
The most significant benefit of cryptocurrency is its decentralized nature, which means anyone can become a miner. Mining can be extremely costly due to equipment costs, cooling systems, and electricity, but it is extremely profitable.
7. Micro Earnings (Microtasks, Faucets.)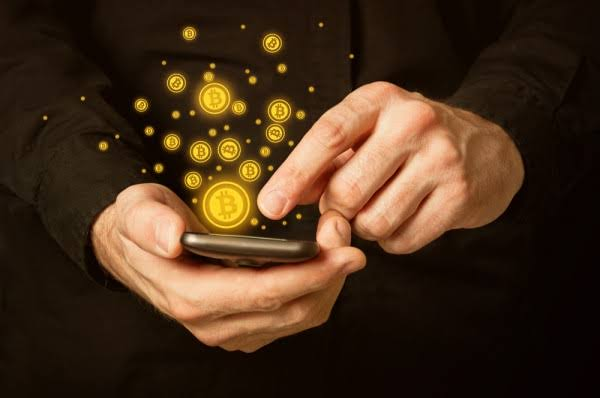 Earn crypto coins simply by completing minor online tasks. After completing certain tasks, cryptocurrency-earning platforms such as Bitcoin faucets will pay you a small amount of bitcoin (satoshis). These tasks can range from watching videos to filling out surveys to clicking on advertisements.
You will typically be paid between 100 and 150 satoshis per task completed. Although these tasks require little effort, earning a significant amount of money from them will take time.
8. Airdrops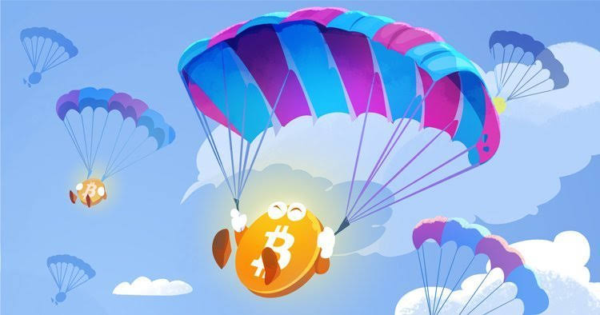 Airdrops are the free money floating around the crypto market. It's like a fairytale bank that dumps extra cash into your account because you held your money with them. You can earn free crypto with Airdrops.
They are free coins given out by some companies to their customers that possess a certain crypto coin. The main aim of the airdrops is for the company to:
Raise funds
Widen the circulation of tokens
Generate awareness
Reward loyal customers
Understand their users
There are numerous methods for obtaining airdrops (free coins). You will receive free tokens for enrolling in blockchain education programs. One such program is the Coinbase and Stellar partnerships program, in which you learn about XLM and are compensated in Stellar Lumens.
Airdrops are also distributed in ICO programs where you must invest in a cryptocurrency and refer others to the program. In addition, they will require you to perform certain actions before receiving the reward, such as holding the coin for a set time.
9. Loan Your Cryptocurrency
You can also make money by lending cryptocurrency, similar to how people can loan (or lend) funds at a fixed interest rate. The platform you choose determines which cryptocurrency can be loaned or used as collateral.
Users can choose from centralized or decentralized cryptocurrency lending platforms. A central authority will manage and oversee operations and verify users' identities on centralized platforms. Meanwhile, decentralized platforms are managed by computers, allowing users to function semi-autonomously. Because these run on the blockchain, transaction verification is left to the community because all transactions on that platform are easily viewable.
In terms of interest rates, you can anticipate either a fixed or floating interest rate. A fixed interest rate is a consistent rate charged on the loan amount, whereas a floating interest rate fluctuates based on market movement.
10. Mint Your NFTs
Making your own NFT is to create something unique, interesting, and profitable. For example, digital artist Beeple made an NFT called Everdays: The First 5000 Days and sold it at auction for 62 million USD.
The market value is high enough that projects like Built With NFT, in partnership with Satoshibles, have been able to use the popularity of NFTs to help developing communities in Africa through the Built With Bitcoin Foundation. The use of NFTs has also changed the cryptocurrency market. Before the release of Stacks, NFTs could only be used on the Ethereum blockchain. Now, users can use Smart Contracts, dApps, and NFTs on the blockchain. Thanks to Stacks, we can now create our own NFTS on the Bitcoin blockchain.
Since the NFT format has no rules, it's safe to say that your imagination is the only thing that can stop you from coming up with ideas. However, you can get some ideas by looking around NFT marketplaces and getting a feel for the community.
To get started, you'll need your "product" and enough cryptocurrency to mint it. Your "product" could be a song, painting, digital artwork, or even a physical item. To store payments, you will also need a cryptocurrency wallet. It would help if you also kept in mind that the blockchain you choose is important. The most popular blockchain is Ethereum.
Once you have an NFT, you can create and activate an account on OpenSea (which can cost anywhere from 70 to 300 USD) and then mint the NFT into that account for 10 to 30 USD. The platform will charge a 2.5% fee on each sale. There are, of course, other places where you can sell NFTs. Some even offer free minting, but the cost of minting is passed on to the NFT buyer.
11. Work for Cryptocurrency Companies
Working for Crypto companies is a common way to make money in the industry. Anyone can work for a cryptocurrency company in any capacity; for example, you could be a digital marketer, content creator, or web designer. You must identify their needs and demonstrate how your abilities can help them solve problems.
The best part about working for crypto platforms is that you'll most likely be working remotely, giving you the flexibility of working from home. Aside from that, most crypto firms offer very competitive packages, and if you have the opportunity to work with any legitimate ones, don't hesitate to take it.
Here are some platforms that pay in digital assets for services rendered:
These companies pay their employees in cryptocurrency, meaning your earnings can double in value within days, if not hours.
12. Create Crypto Content
Over the last decade, content has emerged as one of the most effective means of communicating any message to existing or prospective clients. In addition, content is the most effective way to launch new products or services. Finally, putting up crypto content on social media and websites is one of the easiest ways to make money.
Because most projects are virtual, the crypto sector, in particular, relies heavily on content marketing. As a result, using traditional marketing methods to reach the target audience may be impossible. And herein lies your opportunity: you can create video content, infographics, or written content for various cryptocurrency brands.
13. Investing in Presales & Top New Coins Early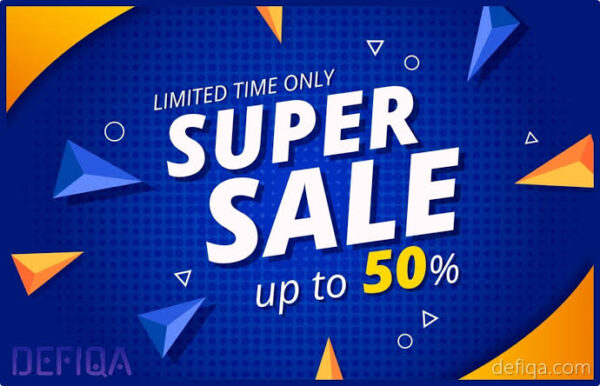 The concept of 'first-mover advantage' is one that some of the world's most successful investors will incorporate into their investment strategy. Though it is a risky venture, if you are very observant, research well, and are lucky, this is one of the quickest ways to make money with cryptocurrency. You can usually get the best entry price by investing early in an innovative crypto product, top utility token, or service.
This means that those who invested in Ethereum during its presale at $0.31 per token are now looking at more than 1.6 million percent gains. Alternatively, purchasing BNB when it first launched in late 2017 at $0.11 would have resulted in gains of more than 600,000%. Therefore, gaining exposure to the most promising cryptocurrencies in 2023 necessitates optimal crypto portfolio allocation.
Although legacy projects such as Bitcoin, Ethereum, BNB, and Cardano will no longer have the first-mover advantage, plenty of other undervalued cryptos and deflationary cryptocurrencies are there for grabs. In addition, if you do your homework, you can find several low-cap crypto gems offering their token via a presale campaign at preferential pricing.
Other Ways to Invest in Cryptocurrency
Buying cryptocurrency directly may be the quickest way to invest and make money with cryptocurrency. However, you can also get into the crypto game through:
Crypto Futures: Futures are another way to bet on how the price of Bitcoin will change, and they let you use leverage to make big money (or losses). Futures are a fast-moving market that makes moves in crypto even wilder than they already are.
Crypto funds: Some crypto funds, like the Grayscale Bitcoin Trust, let you bet on how the prices of Bitcoin, Ethereum, and a few other altcoins move up and down. So they can be a simple way to buy cryptocurrency through a product that works like a fund.
Crypto exchange or broker stocks:
Buying stock in a company that stands to make money from the rise of cryptocurrency, no matter who wins, could also be a good idea. Just learn how to buy stocks online and do your research. And that's the potential for a cryptocurrency exchange like Coinbase or a broker like Robinhood. These exchanges make a big part of their money from cryptocurrency trading.
Blockchain ETFs: With a blockchain ETF, you can invest in companies that might make money when blockchain technology takes off. The best blockchain ETFs let you invest in some of the most important public companies in the space. But it's important to remember that these companies usually do much more than just crypto-related business. This means that your exposure to cryptocurrency is spread out, which lowers your potential gains and losses.
All these methods of investing and making money with cryptocurrency differ in their risks and investment amount. So you'll need to know what you're buying and if it fits your needs.
Tips For Investing and Making Money With Cryptocurrency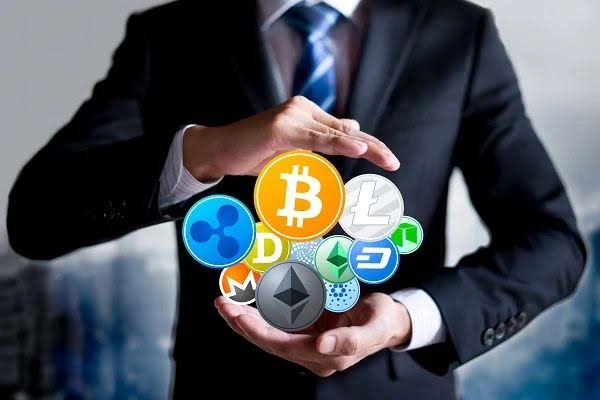 1. Know Your Investment.
Understand your crypto investment before throwing in your money. To evaluate crypto companies before buying their stocks, read the annual report and other SEC filings. Then, since there are thousands of cryptocurrencies, they all work differently, and new ones are created daily, do the same with them. Finally, understand each trade's investment case.
Many cryptocurrencies have no assets or cash flow. For Bitcoin, investors depend solely on someone paying more than they did. Thus, unlike stock, where a company can grow its profits and drive returns for you, many crypto assets depend on the market becoming more optimistic and bullish to profit.
Ethereum, Dogecoin, Cardano, and XRP are popular. However, know the pros and cons before investing. Financial investments without assets or cash flow may be worthless.
2. Don't Get Stuck in Past Losses
New investors often extrapolate from the past. Bitcoin is now worth much more than pennies. "Will that growth continue into the future, even if it's not quite that meteoric rate?" is the key question. Investors focus on future performance, not past performance. What will drive returns? Today's traders need tomorrow's gains.
3. Don't Lose Sight of Market Volatility
Cryptocurrencies are extremely volatile assets. A false rumor could drop them in seconds. That's good for sophisticated investors who can trade quickly or understand the market's fundamentals, trends, and potential. New investors without these skills or the high-powered algorithms that direct these trades face a minefield.
Wall Street traders play volatility to outgun other wealthy investors. As a result, volatility can crush new investors and scare traders, especially beginners and other traders who may buy cheaply. On the other hand, volatility helps sophisticated traders "buy low and sell high," while inexperienced investors "buy high and sell low."
4. Always Manage Your Investment Risks
Short-term trading of volatile assets like cryptocurrency requires risk management. As a new trader, you must learn to manage risk and minimize losses. It varies by person: Long-term investors may never sell regardless of price. Instead, long-term thinking lets investors hold on.
However, a short-term trader may risk managing by selling after an investment falls 10%. Instead, the trader follows the rule to avoid a major loss from a small decline.
New traders should initially set aside some trading money and use only a portion. They have money to trade later if a position goes against them. Trading requires money. Keeping some cash in reserve guarantees a trading bankroll.
Risk management requires emotional sacrifice. Selling a losing position hurts, but it can prevent bigger losses.
5. Never Invest More Than You Can Lose.
Avoid investing necessary funds in speculative assets. If you can't afford to lose it all, don't invest in cryptocurrency or other risky assets.
Keep money in safe accounts for a down payment on a house or an important purchase in the next few years, and paying off debt guarantees a return. In addition, you'll earn or save the debt's interest rate.
Finally, check your exchange or broker's security. Legally, you own the assets, but someone must secure them. For example, some traders buy a crypto wallet to store their coins offline to protect them from hackers.
What Is A Short-Term Investment In Cryptocurrency?
A method usually held for less than a year is called a short-term investment. People who invest in the short term are often called "active traders" or "active investors." This means you buy and sell a lot more than people who invest for the long term. It can happen more than once a year, a month, or even a day. Short-term investors usually want to make a quick profit and don't plan to put an investment on hold. Instead, they speculate on the market.
These people who invest for the short term will also have long-term investments in other places. For example, you probably use it for retirement or for other companies that want to buy stocks and keep them for a long time.
How to Make Safe Money in Crypto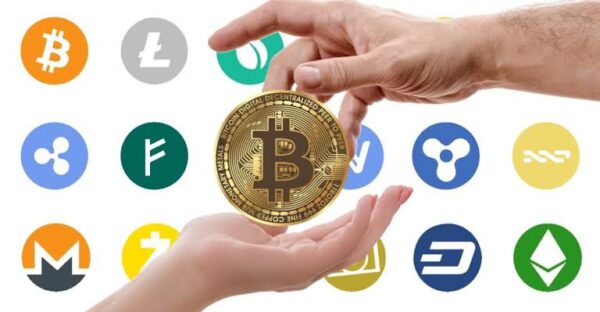 Research Different Exchanges Before Trading
Before investing a dollar, you should learn how cryptocurrency exchanges work. You can buy and sell cryptocurrencies on these platforms. Bitcoin.com says that there are more than 500 exchanges to choose from.
Before you move forward, you should do your research, read reviews, and talk to an investor with experience. There are many Telegram communities where people help each other and share their own experiences. One of them is Crypto Gaming Bulls.
Learn How To Store Your Cryptocurrency
When you buy cryptocurrency coins, you have to put them somewhere safe. You can choose a digital wallet or an exchange to store your cryptocurrency (one of the cryptocurrency wallets described in the blog). There are different kinds of virtual currencies and wallets, and each has its own technical and security requirements and benefits. Before investing money into trading, you should consider your hosting options.
Diversify Your Crypto Investments
Diversification is the key to any good investment plan, and the same is true when investing in cryptocurrencies. For example, you shouldn't put all your money into the Bitcoin network just because you know what it is called. There are a lot of choices, so it's best to put your money into more than one digital currency.
Prepare For Market Volatility
The cryptocurrency market is always unstable, so you should be ready for the ups and downs. You will see that the price changes a lot. If your finances or mental health are out of your hands, cryptocurrencies might not be your best choice.
How to make money with cryptocurrency is a popular topic, but remember that it is still very new. Putting money into something new can be hard, so be ready if you're considering joining, researching, and choosing a conservative way to invest.
How To Pick Cryptocurrency For Long-Term And Short-Term Investment?
First, fundamental analysis is required. The question is how to do a fundamental analysis. We also need to understand how much we have invested in cryptocurrencies. That is, the top potential cryptocurrencies in the current market for long and short-term investments.
Quarterly fundamental growth analysis. Test support and resistance levels should be understood for short-term or daily trading.
How Much Money Do I Need to Buy Cryptocurrency?
You don't have to spend much money to invest in Bitcoin or another cryptocurrency. For example, you can buy cryptocurrency with as little as two units of your local currency through the Coinbase platform. It could be as low as $5 or as high as $70.
But it's important to know that if you trade small amounts of cryptocurrency, some trading platforms will take a big chunk of your investment as a fee. So, finding a broker or exchange whose fees are as low as possible is important. Unfortunately, many so-called "free" brokers add fees to the price you pay for your cryptocurrency. These fees are called "spread markups."
How Do You Mine Cryptocurrency?
Some cryptocurrencies reward those who verify the transactions on the blockchain database in a process called mining. As part of the verification process, these Bitcoin miners, for example, have to solve very hard math problems. Crypto miners are given a set number of bitcoins if they are successful.
Miners need powerful computers that use a lot of power to mine bitcoins. Many crypto miners run huge rooms full of these mining rigs to get these rewards. By the end of 2022, it would take as much energy to run the Bitcoin system as a medium-sized country.
Related: Earn Free Crypto: 19 Fast Ways to Earn Free Crypto
Bottom Line
Before investing in cryptocurrency, conduct research to ensure a safe investment and profit. Twitter is the best place to get the most up-to-date information about cryptocurrency. For example, CyrptoMinati Capital recently tweeted its thoughts on investing in TheSandBox. Before investing in cryptocurrency, it is critical to understand it. You should thoroughly research the market's ups and downs. It would be best to remember to have your wallet ready before you begin your journey.
Before investing, ensure that you have developed all of your strategies. Purchasing cryptocurrency is a critical task that necessitates extensive research and attention to detail. Before buying cryptocurrency, keep an eye on its market potential. The study includes both long-term and short-term goals. Thus, making money with cryptocurrency entails researching extensively and monitoring the past and present performance of the crypto token you wish to trade.
Frequently Asked Questions
Q: What Is A Long-Term Investment In Cryptocurrency?
Long-term investing is a method that typically holds an investment for more than one year. Typically, long-term investors are also passive investors. In other words, you don't buy or sell large quantities in a short period.
If you intend to be a long-term investor, you can use micro-investing apps for beginners to invest in stocks that increase in value, or they can invest in funds or ETFs for the long term. But in general, long-term investing is more of a set-and-forget approach.
Q: Can You Make Money With Crypto Safely?
Investments are always risky. Experts say how to make money with cryptocurrency is one of the riskier investment choices in the market. However, digital currency is also the hottest asset. The global cryptocurrency market cap is $2.66T, and it is expected to rise impeccably. If you're willing to invest in digital currencies, the following tips will help you make educated choices.
Q: Can I get rich with cryptocurrency?
Yes, you can; however, Investing in cryptocurrency should not be viewed as a "get rich quick" scheme. Sure, some investors have done exceptionally well in this industry, particularly those who could invest in projects such as Bitcoin and Ethereum at an early stage. However, because cryptocurrency is volatile, investors must consider the risks involved.
Q: How Can I Invest in Bitcoin?
You can buy Bitcoin directly from a major cryptocurrency exchange, such as Coinbase or Binance. Buying shares in a company with significant Bitcoin exposure, such as a Bitcoin mining company, is another way to gain investment exposure to Bitcoin. A third option is to invest in a Bitcoin-focused fund, such as an ETF (ETF).
Q: What is the easiest way to make money off crypto?
All cryptocurrency investment products and services are high-risk. Those with a higher risk tolerance may want to consider investing in crypto presales, which typically offer the respective token at the best price possible.
Q: Can You Make Money from Mining Crypto?
You can get paid to mine cryptocurrency. Unfortunately, the bearish trends of the market make it so that the profitability of mining keeps going down. However, since application-specific integrated circuits (mining hardware) are very expensive, you can join a mining pool and share rewards and losses.