Last updated Aug. 12, 2022 by Jessica Green
Money-making apps have become popular in recent years. Most of these apps pay you to do random things like watch movies, play games, and answer surveys.
S'more app, like every other money-making app, pays you for doing something random. It pays you to unlock your phone.
Unlocking your phone to get paid may be simple, but it sounds fishy to many. This article reviews everything about S'more App in order to pass judgment on whether it is legit or a scam.
What is S'more App
S'more is a money-making app that pays you to unlock your phone and for watching short video ads.
It is an app for Android users. This app places advertisements on your lock screen, and it gives you points for each advertisement video you watch. Most of these videos run for 30 seconds.
The advertisements displayed by S'more are usually tailored to meet your interest.
S'more stands out from the crowd of lock screen applications due to the many ways it enables its users to make money.
How Does S'more Earn Money?
S'more is a company that markets products for its clients. S'more gets paid by advertisers to market a product, and it markets the products by showing ads on your lock screen.
S'more App is also a survey site. It pays you for giving your honest opinion on a topic.
As a middleman, S'more collects advertising revenue on behalf of its partners and distributes some of that revenue to you in exchange for your participation in its survey.
Who can Use the S'more App
S'more app is only available to residents of the United States. Users above 13 years can download and earn money from the app.
What Is the Process of Making Money with S'more?
Once you download and enable the S'more app on your Android device, S'more will install a new lock on your phone. This new lock will display ads. Once you unlock and click on the ads, you'll earn points.
With S'more, you can earn up to 10 points a day for unlocking your phone.
S'more app also enables you to make money by participating in paid surveys, watching videos, and engaging in bonus offers.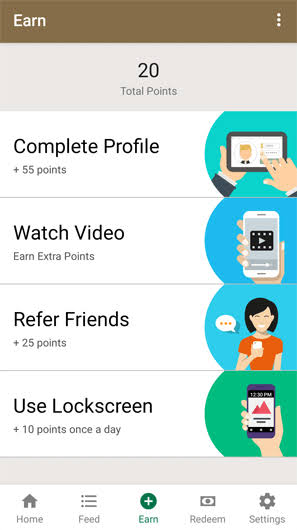 Pros and Cons of S'more
Here are some of the benefits and downsides of using the S'more money-making application.
Benefits of S'more
Downsides of S'more
Only accessible to residents in the United States
Uses a point-based system
If you are not active for 30 days, your points will expire
How To Make Money On S'more App
S'more offers a variety of ways for you to make money on its app. Here are some of the ways to make money on S'more;
Unlocking your Phone
After enabling S'more on your phone, S'more will install a phone lock on your screen. You will earn 10 points or $0.10 every day for leaving the application to run on your lock screen.
You don't have to click the adverts displayed on the lock screen. S'more will pay you regardless.
Participate in Surveys
Once you unlock your screen, S'more will offer you surveys. You can choose to participate in them.
To become eligible for S'more surveys, you need to provide your personal and demographic information.
Complete Tasks
If you complete the tasks offered by S'more, you'll earn bonus points. Some of these tasks demand that you watch a movie or download an app.
To receive offers on tasks, you need to indicate interest.