Last updated Aug. 30, 2022 by Jessica Green
Weekends are for relaxation. However, your bills won't settle themselves.
If you're tight on budget, and in search of ways to make money, here are four jobs you can take on.
These jobs give you flexibility, and they can be done during the weekends.
Online Tutoring
Lots of kids are in need of tutoring assistance on weekends. If you have qualifications in subjects like Maths, Science, or Art, you can take up tutoring jobs.
To get weekend tutoring jobs, you can visit schools near you and strike a deal with students. You can also apply to be a tutor in local tutoring companies.
Online tutoring platform like VIPKID receives applications from qualified individuals.
Participate in Online Surveys
Participating in online surveys is a great way to easily make money on weekends.
Websites like iPoll.com, Swagbucks, and more will pay you for answering questions on a topic. To get qualified to participate in an online survey, you need to pass a quick demographic screening. This screening provides sites like Swagbucks with your demographic data.
For each survey you complete, you stand a chance to earn between $1 to $10. The amount you get paid depends on the length of the survey.
Become a Virtual Assistant
As a virtual assistant, you will be given a variety of administrative tasks that involves sorting through emails, inputting data, and making calls.
The amount you earn as a virtual assistant depends on your service fee.
The job of a virtual assistant is flexible, making it a perfect weekend job to take on.
Run Errands
Offering to do routine tasks like mowing a lawn or cleaning rooms can make you money on weekends.
To get this sort of job, you have to advertise yourself in your neighborhood. Try distributing flyers that tells people about your services.
Sites like Craigslist and Hire A Helper can help you find jobs that pay on weekends.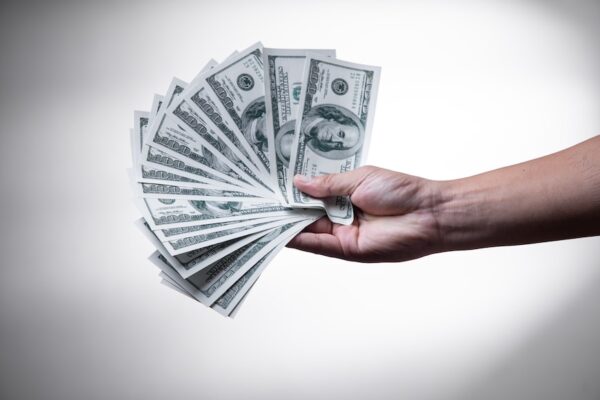 Frequently Asked Questions
How Can I Make $500 on a Weekend?
You can make $500 on a weekend by selling some of the items you no longer use. Jobs like pet sitting, babysitting, and furniture repair can make you money on a weekend.
How Can I Make Quick Money in a Few Days?
You can make money in a few days by driving for Uber or Lyft. Thrift flipping and tutoring are ways to make money in a short period.
How Can an 11 year old Make 500 Dollars Fast?
If you are an 11 year old, you can make $500 money by pet sitting, tutoring kids younger than you, and streaming on Twitch.
How Can a 12 Year Old Make Money in 2022?
As a twelve year old, you can make money by creating a blog, creating videos on YouTube, completing surveys, selling photographs, Pet Sitting, babysitting, and more.
How Can I Get Free PayPal Money?
To get free money on Paypal, you have to refer a friend to PayPal, complete surveys, and get paid on Paypal. Sites that use PayPal as a payment method include Swagbucks, Survey Junkie, PrizeRebel, Rakuten, and more.