Last updated Aug. 30, 2022 by Jessica Green
If you're an Uber driver or someone who drives around a lot, there's a way you can make money.
There are lots of companies that will pay you to place advert stickers on your car. If you need extra cash for gas or whatever, here are companies to look out for.
Companies That Pay You To Advertise On Your Car
Wrapify
Wrapify is a business established in 2015. It was recognized as one of the top 500 privately held businesses by Inc. Magazine in 2019.
Wrapify assists businesses with local advertising. It pays drivers to place advertisement campaigns in their cars. More than 250,000 drivers currently earn from Wrapify.
To make money from Wrapify, you need to meet Wrapify's eligibility requirements. If you spend 25% of your driving time within Wrapify's target campaign region, you can become eligible to earn money from Wrapify.
Once you register and get accepted by Wrapify, you'll meet a Wrapify agent who'll place a small advertisement billboard on your car. You'll be given a list of places to drive around. Once you do this, payments will be sent to you every week by direct deposit.
Nickelytics
Nickelytics, a Tampa-based auto advertising company, gives out glass wraps, light wraps, and full-body wraps for advertisement purposes.
Once you install Nickelytics on your mobile device, you'll have to provide travel information about yourself in order to be matched with campaigns.
The Nickelytics app will monitor your driving routes in order to provide you with a small advertisement billboard that matches your routes.
The app must be open when driving.
StickerRide
StickerRide is a European firm active in the United States. It currently pays over 40,000 drivers to place advertisement stickers on their cars.
This app is available for Android and iOS devices. To register on this platform, you must download the app.
Once you register your vehicle with StickerRide, you'll have to visit one of its branches for your car to be inspected. Once inspection is completed, a StickerRide agent will clean your car and place advertisement stickers on it.
Carvertise
Another well-known auto advertising firm is Carvertise. This firm was established in 2012 by two college students.
This company places advertisement stickers on your car, and it is also in control of removing the stickers.
To get registered, visit Carvertise's official website. To qualify, Carvertise will inquire about your driving habits, the locations you frequent, how long you spend driving, and more.
FreeCarMedia
FreeCarMedia will compensate you for displaying advertisements on your vehicle.
They specialize in rear window advertisement stickers. Once you qualify for this program, FreeCarMedia will provide you with a package that includes advertisement stickers and instructions on how to install them.
What Companies Pay You To Advertise On Your Car?
Companies that pay to advertise their products on your car include Wrapify, Carvertise, Referral cars, NewCarMedia, Nickelytics, StickerRide, and more.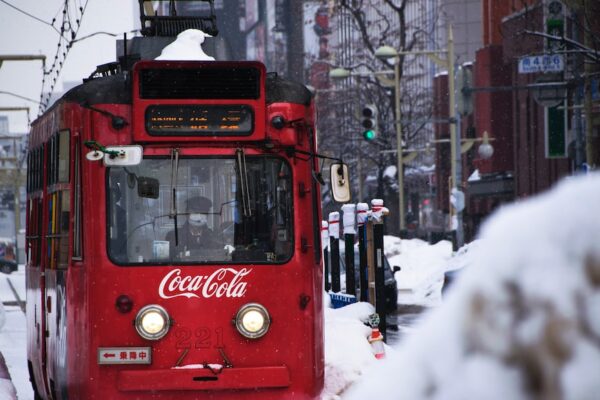 Frequently Asked Questions
What Is Car Wrap Advertising?
Car wrap advertisement is the act of marketing products or services by placing wraps or stickers on moving cars.
How Much Can I Make Nickelytics?
According to Nickelytics, its drivers earn an average of $250 a month. The earnings of drivers on Nickelytics differ, but a report by Nickelytics reveals that it's possible to earn as much as $500 a month.
Are Car Advertising Jobs Real?
The practice of wrapping advertisements on a car for money is real. However, fraudsters have adopted the use of car advertising jobs to scam people.
Is Carvertise legit?
Carvertise is legit. If you are a food delivery or rideshare driver, you can make legal money by covering your car with advertisement stickers provided by Carvertise.
Summary
If you move from location to location, you can make legal money by getting registered in one of the above companies.