Last updated Apr. 14, 2023 by Favour Chinaza
The internet has shown us ways to make money by selling our pictures. Selling pictures online doesn't require skill or training. It also doesn't demand that you own a website.
You can make money online as a photographer by selling your pictures online. To do this, you must take advantage of your creativity and use it to make money from your skills.
When anyone with the newest iPhone and free photo editing software can call themselves a photographer, it can seem hard to make it. Still, for most creative people who go into business for themselves, it comes down to finding your niche, Building a following, and starting several passive income streams.
You'll earn a respectable income if your images come with unique lighting and color, a compelling moment, and good composition.
Why Should You Sell Pictures Online?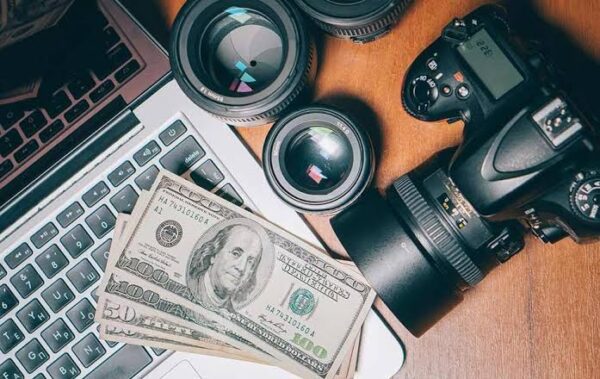 To make money! Who doesn't want to make a little extra money? There are billions of dollars in the online photo-selling business. So why wouldn't you take great pictures and put them online to make a lot of money?
However, Most people who start in photography aren't in it for the money—at least not at first. Like all art forms, photography is an artistic pursuit, and the appeal stems from the desire to do something enjoyable, creative, and worthwhile. Some photographers don't consider money, but it's something to consider.
But the great thing about an artistic discipline like photography is that, while it can be a fun hobby or an interesting way to pass the time, it can also be a potentially lucrative career.
Fame is another good reason to sell photos online. It can help you get known. If you take one of these "evergreen" pictures and it goes viral, you could break the internet.
Another reason is that it's not limited to any one country. From anywhere in the world, you can sell your pictures:
Related: 12 Ways to Make Money Selling Used Ink Cartridges
How Do I Sell My Pictures Online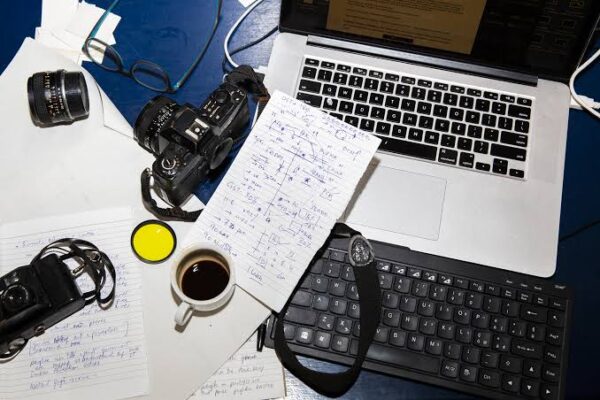 1. Define Your Niche
The first step to selling your pictures online is Defining your niche. Focusing on a niche is the best way to sell photos online for a lot of money.
Good photographers have a style or theme that runs through their work. Consistency is key, whether your thing is travel, fashion, cityscapes, nature, food, etc.
If you want to sell pictures online, you can usually find your niche by experimenting and seeing which styles and pictures your audience likes.
But you can also find out how popular certain topics are by doing keyword research and looking at how often people search for terms that are related to your pictures.
2. Build Your Audiences
Photographers who want to learn how to sell their work online should invest in building their audiences, just like bloggers who make a lot of money, YouTubers, and artists of any kind.
Ultimately, that helps them build their photography business and sell photos online.
Whether you're a freelance photographer or just selling prints online, the best way to sell photos is to build and use your network to reach more people and build credibility.
Visual social platforms like Instagram and Tumblr, which already have large audiences, can help you reach many people. But there are also photo-sharing sites that can help you meet other photographers, build a fan base, and, depending on the platform, sell licenses to use your digital photos (more on that later).
3. Link Your Accounts
Linking your accounts makes it easier to share pictures on multiple platforms. This is good for seeing your photos, which is especially important when trying to figure out how to sell them.
For example, on Instagram, you can connect Tumblr, Facebook, and other accounts by going to Options > Settings > Linked Accounts. This lets you post the same thing in multiple places at once.
IFTTT is a free tool that lets you connect apps that don't usually work together, like Instagram and Dropbox, in useful ways.
You can also use Hashtagify on Instagram to find relevant, active hashtags to make your photos more visible and get you more likes, comments, and engagement.
4. Integrate ECommerce into Your Portfolio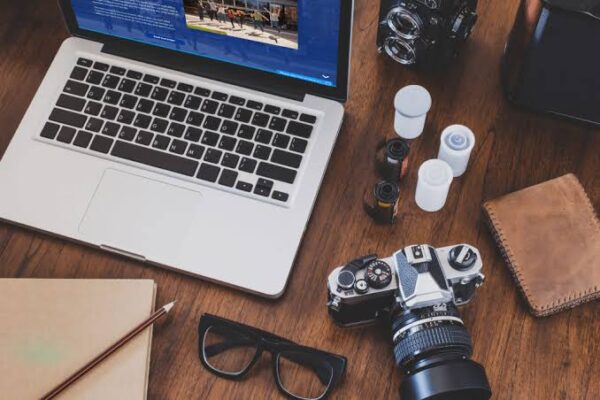 You can learn how to start an e-commerce business and have your site for selling pictures online. Most photographers have a site where potential clients can see their work.
But if you add e-commerce to your site and accept payments through PayPal or Shop Pay, you can open up many more ways to sell your photos online, like selling courses, physical products, and services.
The easiest way to sell pictures online is to set up a portfolio or store on an e-commerce store like Shopify and add the apps you need to make it fit your needs and ways of making money. After that, start sharing and selling your pictures in different ways, like on social media, in ads, or even in person with Shopify POS.
Optimize Your Keyword Images
Some stock sites have millions of photos from tens of thousands of photographers.
It can be hard to stand out from the crowd, especially if a website's images are moved to the front by a social ranking system.
Keywords are a lot like the tags you put on social media posts. For example, you add keywords to images so that they are at the top of the list when someone searches.
If you get your keywords right from the start, your pictures will show up first when people search for photos of a certain style.
Spend some time looking at what the best stock photographers are doing with keywords, and then copy what they do to build your keyword database.
Ways to Make Money Selling Your Pictures

Shutterstock is a top website for selling pictures online. Lots of Shutterstock users confirm they are one of the easiest sites to sell your photos online.
In the past 15 years, the platform's community has been paid more than a billion dollars, and millions of viewers can access photos of their customers.
Shutterstock enables you to earn money by selling stock photos, graphics, and video clips.
You won't make as much money here, but it's a good place to start if you want to learn how to sell stock photos.
The amount you earn from a vector image depends on you membership plan, the exclusivity of the image, and the kind of vector image purchased.
Your payouts are based on how much money you've made over time, ranging from 20% to 30%. There is also an affiliate program where you can make more money by sending new photographers or customers to the site.
Why Sell your Pictures on Shutterstock?
Shutterstock is a micro-stock site, meaning photos are cheaper and not exclusive. The best way to get more downloads is to upload many images that can be used as visual metaphors.
According to Shutterstock, you can earn up to $120 for each picture upload and a 30 percent royalty on each video clip you send to Shutterstock.
500px Licensing, formerly called 500px Prime, is a stock photography site where millions of photographers sell their pictures online.
Its distribution partners serve over a million customers worldwide and are the go-to choice for creative content.
All the content posted to the site is royalty-free, which means it can be used as much as you want for as long as you want. Pricing is based on file size.
500px is also a place for amateur and professional photographers to share their work. In addition, you can follow other photographers, put your pictures on their online market, and win prizes by entering Photo Quest contests.
Paid members can get up to 100% of the royalties, and free users can get up to 60% of the royalties for photos that are not exclusive.
Uploading and selling your photographs on 500px will earn you money. This site offers a 60 percent commission for exclusive pictures and a 30 percent commission for non-exclusive images.
It offers payment to you via checks or PayPal.
Why Sell your pictures on 500px?
It's easy to get started on 500px. All you have to do is create an account, upload your photos, authorize your store, and fill out the forms for each image, including the model and liability releases. Then you can start selling!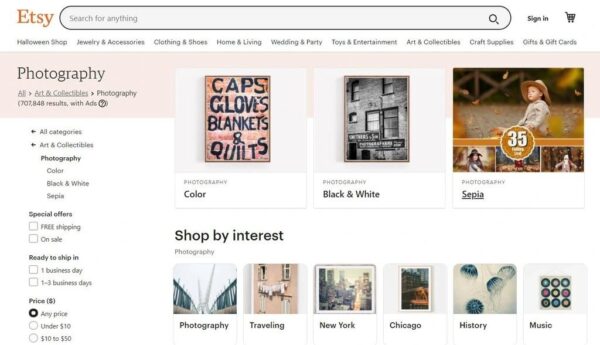 With over 313 million images, vectors, videos, and 360-degree panoramic images, Alamy has the world's most varied stock photo collection. As a result, you can sell anything, from everyday pictures to photographs, for a certain niche.
More than 60,000 people worldwide contribute to the platform, and more than 110,000 people use it. It also has an app called Stockimo that lets you sell photos from your iPhone and make extra money from your selfies.
Images not only available on Alamy get 40% of all direct sales. Alamy also doesn't have any long-term contracts.
When you sell non-exclusive photographs, you get 40% of the proceeds from each transaction.
Why Sell your pictures on Alamy?
Alamy pays contributors every month and has a simple, easy-to-use payment system.
If Alamy is the only place where your photos are sold, you can get up to 50% of direct sales on every picture sale you make on its platform if Alamy finds your images unique.
Payments are made during working days. You can only redraw money from this platform when your account balance exceeds $50. Payment is made via PayPal, Skrill, or bank transfer.
Getty Images is one of the best website to sell stock photos with the highest prices; you can make money by selling your pictures. It brings in brands and publishers that want to license exclusive images that are high quality or hard to find elsewhere.
The platform and iStock, its microstock site, reach more than 1.5 million customers worldwide.
As a contributor, the rules for how to sell your pictures online here are, as you might expect, stricter than on many other stock photo sites. But for high-quality photos submitted through Getty Images, the rates start at 20% and can go as high as 45%.
If you are a Getty Photographs contributor, you can get started by using the Getty Images contributor app (available for iPhones and Android devices) and submitting 3-6 of their finest images.
The Getty Images team will review your work and notify you when you get accepted into their program. To be eligible to apply, you must be at least 18 years old.
This platform allows you to earn 20 percent on royalty-free pictures and 25 percent on royalty-free video clips.

Dreamstime has been selling high-quality images to clients in the creative market for almost 20 years. These clients range from private individuals to Fortune 500 companies.
Dreamstime gives contributors a lot of money. But it takes more time and effort, so it's not the easiest way to sell pictures online. In addition, at least 70% of your portfolio must have been posted on the site for at least six months.
But contributors who are not exclusive can earn 25%–50%, while exclusive photos earn a commission of 27.5%–55%. But, of course, you can also make more money by referring both people who want to buy and people who want to sell.
Why Sell your pictures on Dreamstime?
You can upload your photos to Dreamstime through their website or mobile app. Exclusive photographs and extended rights can provide additional cash for the photographer.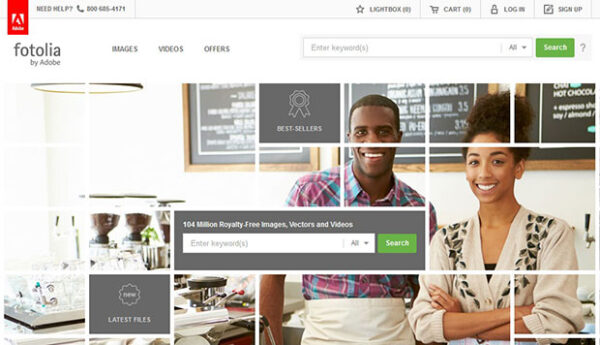 Adobe Stock is one of the best places to sell photos online for free because they are also available on Fotolia when you list them for sale there.
Suppose you already use the Adobe suite for other creative projects. In that case, you can add your photos, videos, vectors, or illustrations to Adobe Stock directly from Adobe Lightroom CC, Adobe Bridge CC, and the web.
Upon creating your account and uploading your images, Adobe stock allows you to get a 33% commission on pictures and vector art and a 35% commission on videos – This is for every sale you make.
Contributors to Adobe Stock can earn anywhere from 20% to 60%. And unlike other marketplaces, Adobe Stock doesn't force you to give them exclusive rights to sell your photos. So, you can sell on Adobe Stock and other sites simultaneously.
Why Sell your Pictures on Adobe Stock?
If you sell pictures on Adobe Stock, you can reach millions of buyers and get your work seen by the world's largest creative community right inside their favorite apps.
Adobe Stock provides a platform that allows you to sell your images, videos, and top-notch vectors. You must be at least 18 to be eligible for this program.
Payment is made via PayPal or Skrill.

Depositphotos is an online marketplace for visual content with customers from more than 200 countries and a library of more than 150 million files.
Depositphotos has more than 100,000 contributors worldwide, and big companies like Warner Bros., TripAdvisor, Subaru, and more trust it.
Commission charges range from 34% to 42%, depending on a contributor's experience, the product, the status on the platform, and the resolution and license type.
Before uploading photographs on DepositPhotos, you must create a user account and pass their examination.
The commission you earn on this platform depends on the number of files you sell on their website and the type of file you sell (photo, vector, video, or audio).

Getty Images started iStock Photo as a way to sell small amounts of stock photos.
The biggest difference is that your pictures on iStock are not exclusive, so you can also sell them through other agencies. But this means you get a much lower commission than selling exclusive photos.
As a member of the Getty family, iStock adheres to the same terms and conditions as the rest of the Getty organization.
Depending on whether the photos are exclusive or not, your earnings with iStock are as follows:
15% commission for photographs,
20% commission for video clips, and
25% and 45% commission for unique images and videos (depending on the kind of image or video).
Payments are transmitted using the Payoneer or PayPal payment systems.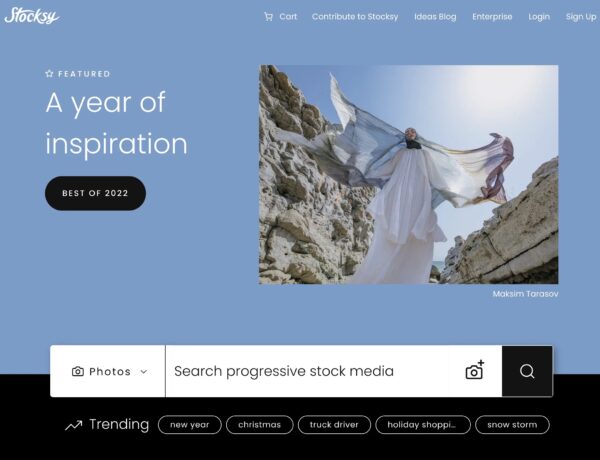 Stocksy is a popular site for mid-range stock photos. For many publishers and artists, it's the best way to sell photos online.
As a photographer, you can get a 50% royalty on standard licenses and a 75% royalty on extended licenses if you contribute to Stocksy. However, all pictures are 100% exclusive, so you can't use them on other stock photo websites.
To submit an application for consideration on Stocksy, you must complete the application form, upload ten images, and wait for approval from the committee (1-2 weeks).
Why Sell your pictures on Stocksy?
If you sell pictures on Adobe Stock, you can reach millions of buyers and get your work seen by the world's largest creative community right inside their favorite apps.
Contributors can also get patronage returns when the co-op makes more money than it needs. How much you get depends on how much money you bring into the co-op by selling your photos and videos.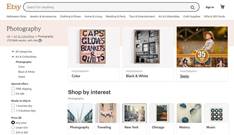 If you want to sell photos online, you might want to learn how to sell on Etsy and open an Etsy photography shop. It's easy to get started. You can sell prints quickly, and the way fees are set up is good for professional photographers and people just starting.
Etsy only takes 5% of the total price of the transaction, which includes the shipping price you set. However, when you sell a print, Etsy Payments takes 3% plus $0.25 as a payment processing fee if you accept payments through it.
Etsy is different from other online places to sell photos because most people won't come looking for stock photos because there several things to sell on Etsy for money.
To get the most out of Etsy, you'll need to spend money on designs and marketing for your store. But if you get a small share of each sale, it might be worth your time.
It would be best to learn more about selling on Etsy.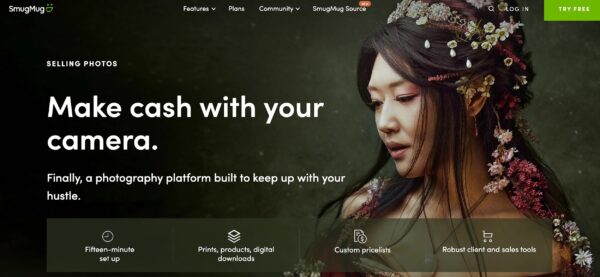 SmugMug can help you sell your pictures online, no matter how experienced you are as a photographer. It has a beautiful portfolio, a sales platform, and tools to help you grow.
SmugMug Pro lets you keep 85% of the difference between the price you set and its default prices.
Say you charge $10.79 for a 5×7 print. If the print's base price on SmugMug is $0.79, the markup is $10. In this case, the profit is $8.50.
But you'll need to sign up for a monthly membership, which costs at least $200 per year on the Portfolio plan but gives you access to a lot of e-commerce tools to help you sell photos online.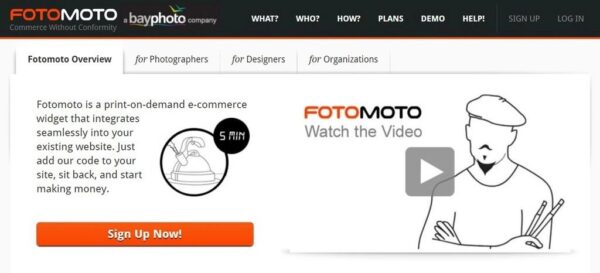 Fotomoto is not an online marketplace. Instead, it is a widget you can add to your website to help you sell photos online. After you add the Fotomoto to your site, it takes all the steps needed to sell pictures for you.
Like Etsy, Fotomoto lets you sell digital photos, prints, and even canvases to people who visit your site.
Why Sell your pictures on Fotomoto?
Also, Fotomoto will package your physical pictures, so you don't have to. It doesn't get much easier if you want to sell real prints or canvases.
The best thing about Fotomoto is that the widget can be changed to fit your needs. For example, you can change the widget's settings to show your logo and other information about your brand. That way, people will get to know your brand and link it to your pictures.
Fotomoto has some great features that will work well with your WordPress site, no matter if you are an amateur photographer, a professional photographer, or even a graphic designer.
Visit the widget website to learn more about its monthly, tiered plans and transaction fees.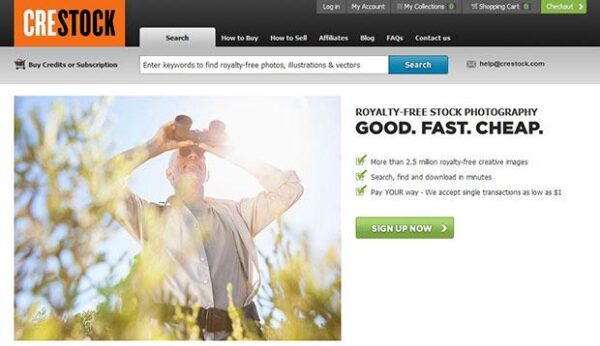 Your earnings on Crestock depend on the total number of photographs sold after joining, with royalties ranging from 20 percent to 40 percent of the total revenue earned.
Crestock is a less active way to make money with your pictures. Just sign up for Crestock for free and upload your photos.
After the Crestock team looks at your photos and decides whether or not to add them to your portfolio, customers can buy them.
You can add keywords and descriptions to each image, which makes it more likely that Crestock editors will accept them.
And by using the same keywords and descriptions, your pictures will be easier to find in the sea of stock photos on this site and others.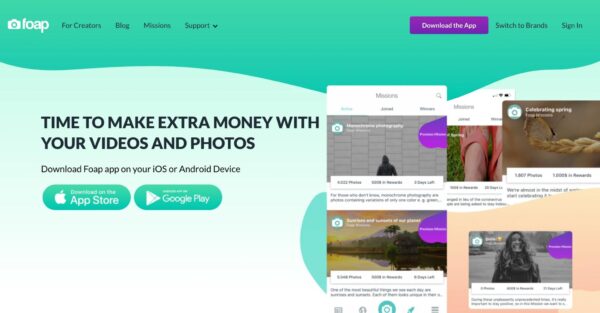 Foap is made up of more than three million creative people. You can use Foap's app to sell your pictures, whether you want to upload a professional shoot or try to make money by selling photos of yourself.
Foap gives photographers a few different ways to sell their work online:
$5 for each picture sold.
For Missions, brands can set a cash prize between $100 and
$2,500 for the best photos.
Online photo sales through partner sites like Adobe and Alamy
Foap is a great choice if you want to know the best way to sell photos online to companies like KraftHeinz, Nivea, Heineken, and more.
EyeEm also has regular how-to articles and themed missions put on by big brands. You can also add photos through the web or your phone.
EyeEm is like what would happen if Instagram and Alamy had a baby. EyeEm is a site for sharing photos, but if you want to make more money than "likes," you can also sell your pictures in the marketplace.
EyeEm is one of the best places to sell pictures online if you want to do commercial photography because it focuses more on advertising stock photography. In addition, big brands like Airbnb, Spotify, and others can hire you for shoots.
It helps a community of more than 25 million photographers and videographers from more than 150 countries and gives a 50% cut of each photo sold.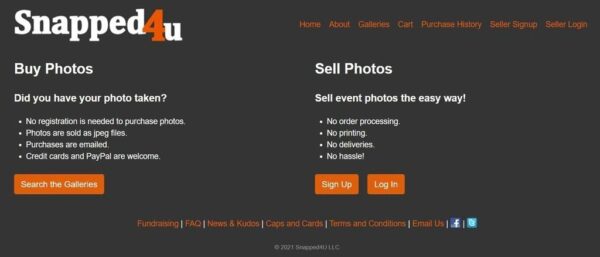 Snapped4U is a site for event photographers to find stock photos. When you sign up, you'll get your page where you can make galleries and post pictures from any events you cover.
It's easy for both buyers and photographers to use. Customers don't have to sign in to see your work; photographers can even hold private shows by sharing personalized URLs.
You can't list photos on Snapped4u for free, which is too bad. The cost to join the site is $10, and US accounts will be charged a $0.50 commission fee for photos priced at $5 or less.
If an item costs more than that, but less than $20, the site takes 10% of the price as a commission. For each transaction, the platform also charges a $0.50 fee to handle it.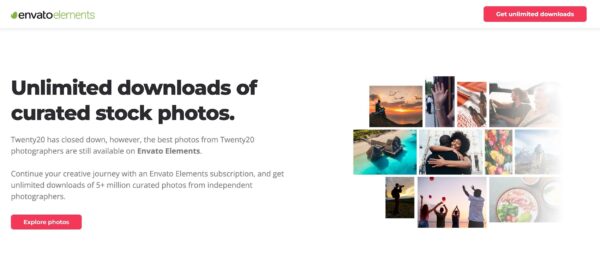 Envato Elements, which used to be called Twenty20, began for Instagram photographers to sell their pictures to brands. Now, it's a strong stock photography site where you can connect with potential clients and sell photos online.
With Envato Elements, you can upload photos to your website page on the brand's domain or use its app to sell pictures. Either way, it's a great place to sell pictures online and make money doing what you love.
Three stock libraries are under the Ingram Group's umbrella: Ingimage, SignElements, and VectorState.
This group allows you to post your material once. Then, the Ingram team will disseminate your material to all three sites at the same time.
If one of your photographs is downloaded, you will get a commission of up to 40% of the purchase price. Once your account has earned $50 in profits, you will be paid via PayPal, Skrill, or direct transfer.

Sign up for a contributor account with 123RF, post your original photographs, and earn up to 60% commission when someone downloads your image from the site.
Since none of the content on the platform is exclusive, you can also sell it on other websites. Also, 123RF will sell your pictures to more than five million buyers in 44 countries and 17 languages. Once you're a contributor, you can make between 30% and 60% of each license sale.
Before you sign up to be a creator on BigStock, you must watch their online instruction videos.
Once you follow the instructions in the tutorial videos, you can submit your photographs to the website.
Your profit is calculated per digital download and depends on the kind of payment plan a consumer selects and the picture size bought.
The prices for images range from $0.25 to $3.00 per picture.
Other Ways to Sell Your Pictures Online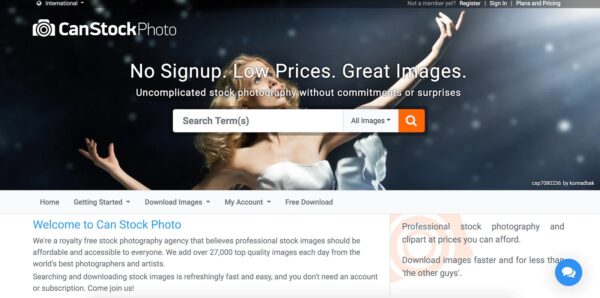 With Can Stock Photo, more than 92,000 photographers have learned how to sell their pictures online. There are different ways to get paid, like a percentage or a set amount.
Can Stock give you $5 for every 50 photos your referral sells? When you sell pictures on Can Stock Photo, they are also put up for sale on Fotosearch, an agency that sells stock photos.
If you own any travel photographs or pictures of nature, cuisine, and daily life, you can apply to work at 4Cornera Images.
This website gives you a 50% commission on each picture you submit to their website. For more information on this platform, visit its official website.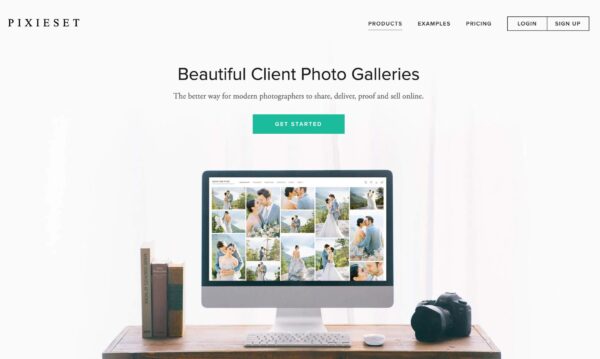 Pixieset has everything photographers need to share, send, and sell photos online. With Pixieset, setting up a beautiful online store to sell photography prints, products, and more is easy.
Pixieset lets you run your store the way you want. All you have to do is set the price for your products and get the word out about your photos. The commission is 15% for free plans, but for paid plans, which start at only $8 per month, it is 0%.
PhotoShelter is an online store where people can buy prints and have them sent to them. In addition, you can set up your template for sharing photos.
You have to buy space on their platform to upload the photos. In addition, there are different features in each of the various monthly and yearly plans.
This platform lets you earn money from your photographs or videos on cuisines, home interiors, gardens, flowers, beauty, science, landscape, and travels.
Send your contact information and a link to your online portfolio to [email protected] for consideration.
This platform allows you to sell everything from images, films, music snippets, and everything.
It also allows you to set your pricing. You'll receive 50% of the profits from every sale. Furthermore, you are not required to sign any exclusive agreements.
To get started on Scorpio, upload over 20 of your finest images and fill up your profile page with relevant information about yourself.
If you want to employ models in your photographs, you must have them complete and submit model release forms. Once these components are completed, Scopio will examine your work and inform you when you get accepted.
Payments are made via PayPal, and you will receive 20 percent to 40 percent of the proceeds from the sale of your photographs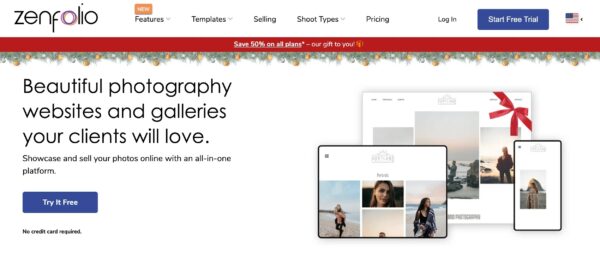 Zenfolio makes it easy for both amateurs and professionals to sell pictures online. You can make a website to show off your work, attract new customers, and sell your photos online.
Plus, it lets you choose between print and digital photography products and charges a 7% commission fee. But to use Zenfolio, you have to pay a monthly fee, which starts at $5 per month.
Unlike other platforms on this list, Stockvault's program is revenue-sharing. This means you can make money via Google Adsense and charitable contributions.
Create an account, upload at least 25 of your finest images, then enter your Adsense and PayPal details to begin earning money.
The more traffic your images get, the more money you'll make from them.
Storyblocks
You will be rewarded when people download your files from the StoryBlocks library. Your earnings depend on the number of your files downloaded.
This platform lets you earn from sharing photographs, movies, and audio recordings.
What is Stock Photography?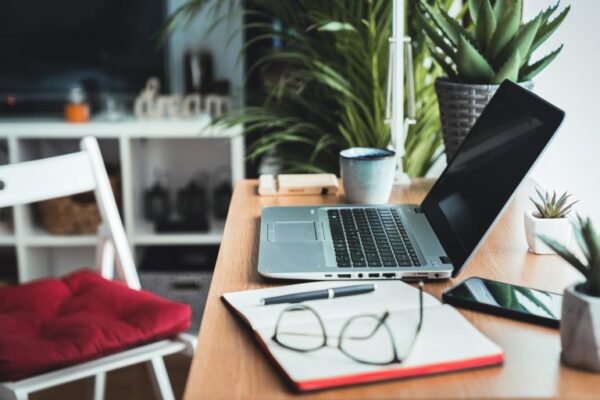 If you don't know what stock photography is, let's review it quickly.
Stock photography platforms are places where photographers, designers, and other creative people can sell images they have made. There are lots of best websites to sell your stock photos.
Most of the time, these marketplaces have a wide range of files, such as photos, vector images, videos, illustrations, and even music, for which customers can buy licenses and then use for commercial and editorial purposes.
Many clients can buy images on stock photography sites as often as they want.
This means that clients have to pay to use the copyrighted image, but you still own it and get the money when someone buys it.
Most people who buy stock photos are designers, people who work with social media and content, and people who work in publishing.
They buy pictures for ads, marketing campaigns, products, packaging, music album covers, book covers, and other projects.
Your success as a stock photographer and how much you make depends on how well you know what people want, how good your tags and descriptions are, and a few other things we'll discuss later in this post.
How Does Picture-Copyright Work?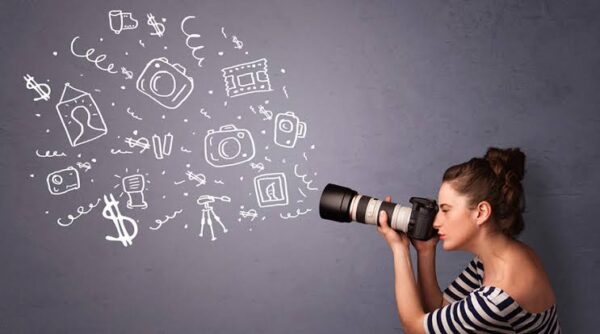 When a picture is made or published, it has a copyright. Copyright laws apply to everything, even your photos on social media sites.
Even though online image sales don't involve exchanging physical items, that doesn't mean there aren't any legal issues. If you want to sell photos online safely, you need to know the laws governing this eCommerce.
Remember that even if you sell your photos online, you probably still own their rights. But you permit people to use your photos in certain ways by releasing the license.
In other words, you get to decide how and where the people who buy your photos can use them. Here are some examples of basic licenses you could sell:
Personal use. Buyers can use your photo in places that aren't for business.
Use for business or art. For example, buyers can use your photo in marketing and advertising materials.
Editorial use. The person who buys your photo can put it in magazines, newspapers, and blogs, both online and off.
Retail use. Buyers can put your photo on t-shirts, notebooks, and mugs.
Exclusive rights. The only person who can do anything they want with your photo is the person who buys it. Some stock photo sites purchase exclusive rights to images, so they can't be sold on other sites.
Non-exclusive rights. On stock photo sites, the rights to your photo can be sold repeatedly.
Royalty-free. Once buyers buy a royalty-free image license, they can use the photo more than once and in different ways, as long as they do so in the right setting.
Rights managed. Buyers pay for a one-time license that lets them use your photo in a very specific way.
How Do I Protect my Pictures?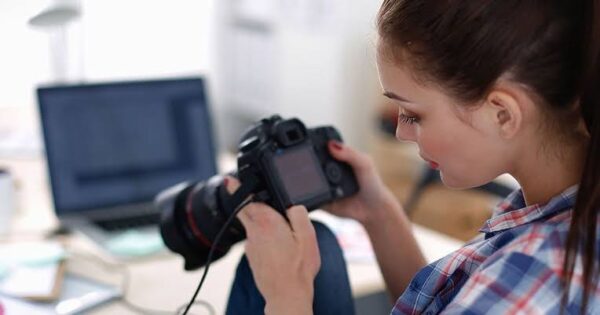 When it comes to content, theft is common, and many people do it accidentally. For example, photographers often add a watermark to their digital photos before selling them online.
This gives them some protection against theft. If you want to sell or share photos, add a watermark or an identifying mark in Photoshop.
People can still enjoy your photo even though it has a small watermark, usually in the corner. A larger tiled watermark with less transparency protects against theft the most.
But what do you do if someone steals your photos and uses them anyway? Most of the time, a request to stop will work.
Or, you can send the person who stole your photo a bill for doing so. Most likely, the best way to get the person to stop will be to offer them a choice between paying you and taking down the photo.
At the very least, you should always try to get others to credit you when they use your work, even if it's just for editorial purposes.
Keep in mind that links back to your portfolio site are good for bringing people back to your other work and for SEO and will help your position in Google search results.
How to Sell Your Pictures Online as a Service
There are numerous business opportunities to capitalize on the demand for professional photography, whether you cover events, do fashion shoots, or get into product photography. Besides, photography is one of the highest-paying online jobs to venture into.
Here's how to sell your photography as a service online:
While you can list your services in freelance directories such as Fiverr and Upwork or apply to be a Shopify Expert, selling your photography as a service for decent pay usually entails networking locally.
This is because you will need to travel to meet clients in person.
Networking Tips to Sell your Pictures Online
Here are some pointers for using networking as the best way to sell photos online:
Always keep business cards on hand because you never know when you'll meet a potential client (use our free business card generator to create your own).
Clean up your LinkedIn profile, highlight your work, and optimize it for your primary photography service ("Event Photographer," for example).
Attend networking events where entrepreneurs and event organizers congregate—these people will undoubtedly require the services of a professional photographer in the future.
Create a personal brand as a photographer so that you're the first person people think of when they need your DSLR camera and skills.
Because photographers, unlike other freelancers, must work in specific time slots, it's a good idea to have a booking platform where prospective clients can see your schedule and book you when you're available.
Setmore and SimplyBook both have free plans and features suitable for photographers. Alternatively, you can install BookThatApp to schedule appointments from your site if you use Shopify.
How to Sell Pictures Online Through Stock Libraries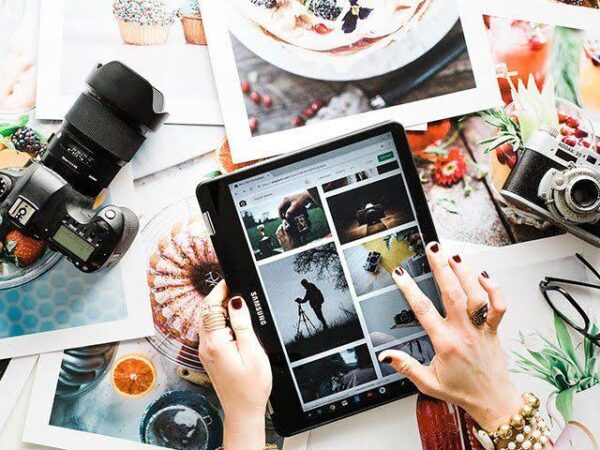 Digital photos can be used on websites, books, products, and ads. In addition, stock libraries buy and sell digital photos, and the photographer gets a cut of each sale.
Selling photos on a stock site is a great way to find passive income ideas. You can upload an image once and sell it repeatedly forever.
Before adding photos to an online stock photo library, you may have to send in a few and have them accepted.
After that, some sites will keep reviewing everything you send them and will gladly eliminate anything that doesn't meet their standards. Of course, this means you'll always have to be on top of your game when choosing the best shots.
Don't worry too much about rejections, though. Instead, sign up for several stock-image sites and post photos to all of them to get the most coverage.
How to Sell Pictures Online as Photo Books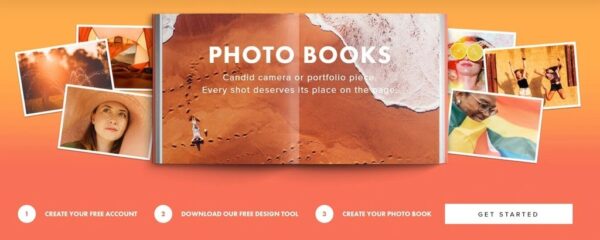 You can also learn how to sell your pictures online by creating and selling photo books.
Another physical photography-based product that can complement any coffee table in photo books. The more specific and consistent your photography, the more likely you will be able to create a stellar photo book based on a compelling theme and sell your art online.
The most straightforward way to sell photos online is to use a service like Blurb, Lulu xPress, or Shutterfly to create, print, and ship them on demand.
While print-on-demand services do not provide the best margins, they are a great risk-free way to test demand for your products before investing upfront.
Using the Best Photo Equipment
Before selling your photos online and making money, you must get good photography gear. But, as we've already said, you don't need to spend a lot of money on a fancy camera to sell your photos.
If you have a DSLR camera or want to get one cheaply, you'll have more options for selling photos to stock libraries, print-on-demand sites, or sites that sell prints.
This is because most digital cameras make images with a higher resolution.
But some phones, like the Samsung Galaxy S22 Ultra and the Google Pixel 6 Pro, are better than digital cameras these days.
Also, get acquainted with the best photo editing software to increase the quality of your images and their price.
Get Gigs as An Freelance Photographer
Most photographers need a second shooter or an assistant during photo shoots, like at weddings and events.
If you're unsure about going out on your own and getting clients, working as an assistant or a second shooter is a great way to get your feet wet, gain more experience, and make some extra cash because you'll be paid for your time.
Ask any photographers in your area if they need a second shooter or an assistant. Or, if you don't want to call up a photographer you've never met and ask for a job, you can join local photography groups or clubs to meet people and make friends.
Networking is an important part of any photographer's career, so start building yours now.
Tips on Becoming a Freelance Photographer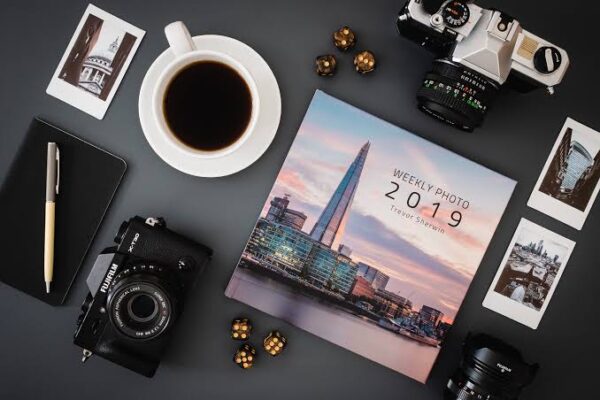 It's easy to sell photos online without anyone knowing who you are, but if you want to build a name for yourself and be your boss, here are some tips to get started as a freelance photographer:
Find your niche in photography. It's easier to market yourself if your portfolio shows what you do best: people, pets, food, or something completely different.
Spend some time getting better at using your camera. You might get lucky if you just wing it when selling stock photos, but you can't take any chances when someone pays you to take wedding photos.
Work out your price and ensure it covers your time and costs and gives you a little extra for profit. Plus, get insurance for your photography equipment.
Offer to take pictures of events, parties, or portraits for friends and family to build your portfolio, and ask them to spread the word. Or, find the blogs you like and tell them about your photo ideas.
Fill your social media accounts with your best photos, let people know you're available, and tell them how to reach you. Be sneaky and take different promo shots for brands, then tag them to get people's attention.
Talk to the picture editors at newspapers, magazines, or websites and ask if you can send them photos or write about events in your area.
Start a Photography Blog or YouTube Channel
Bloggers earn money through advertisements and sponsored content. Another way to make money if you're a good writer is to start your photography blog.
You can use online course platforms for teaching and learning to create tutorials, share tips and tricks, and write reviews on various types of photography equipment and software.
In addition, conduct research and write about topics people are interested in.
You'll be able to create relevant content once you've done your research and understand what keywords people are searching for in your niche.
Similarly, you can earn money by starting a photography-related YouTube channel. It's the same content (tutorials, reviews, etc.) but in video form.
However, before you can start making money from your blog or YouTube channel, it must first gain a large following.
Getting a press pass is not always easy, but it's like a golden ticket that lets you into exclusive sports, fashion, and other events.
Even though everyone with an Instagram account seems to think they're a professional photographer, being a full-time freelancer is one of the hardest things you can do.
Become a Picture Paparazzo
Places like Los Angeles and New York are known for having a lot of celebrities, so paparazzi photography might be for you if you live where you see celebrities every day. Paparazzi photographers get paid well, but their jobs can be hard and competitive.
How to Become a Professional Paparazzo:
Invest in the right gear. You'll need a high-quality camera, a telephoto lens, and maybe even a small camera to sneak photos. Think about a powerful DSLR or mirrorless camera like the Canon EOS R5, Sony Alpha a7S III, Nikon D500, or any other camera.
Get credentials for the press and any other credentials you might need.
Choose whether you want to work on your own or join a company.
Learn about famous people from all walks of life, like TV, movies, sports, and politics.
Get to know the places where celebrities are most likely to be seen.
Develop your communication and people skills. You'll be talking to famous people and other paparazzi, so knowing how to get along with them is important.
If you decide to be a freelance paparazzo, find out which outlets (celebrity photo agencies or magazines like The National Enquirer, People, etc.) to contact when you want to sell your photos.
Become A Picture Editor
Taking pictures and editing them are two sides of the same coin. However, people often say getting the shot is only half the battle.
Then you have to change it to create a certain mood or feel. If you are very good at editing software like Lightroom or Photoshop, you could offer to help other photographers edit and retouch their photos.
You can charge by the hour, the number of photos, or how much or what kind of editing you want to do.
For example, if you completely remove the background, you could charge more than using airbrushing to smooth out skin tones.
Some people have become famous and made a lot of money by teaching how to edit photos, or selling presets that make photographs look a certain way.
Presets are very popular in wedding photography because they make it easy to give a set of photos or a photo shoot the same look with just a few clicks of the mouse.
Do Photo Shoots for Clients
If you want to offer photo shoots, you should have your studio or enough money to rent a professional studio.
But many clients also prefer outdoor or location shoots, so you have plenty of opportunities even if you don't have a studio yet.
With or without a studio, people will always need a professional photographer to help them remember the important times in their lives.
To get started, you need to build a strong portfolio, get your website, tell your friends and family, share your work on social media, and do whatever else you can to get the word out about your services.
How to Sell Stock Pictures to Make Extra Cash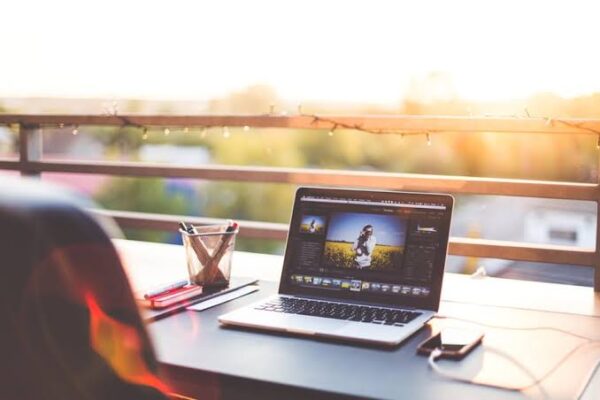 Here are the best ways to sell stock photos online and make more money:
Upload good pictures to several stock photo sites.
Include people in your photos, but remember that they may need to sign a model release form to permit you to use them. You can print, sign, and send in forms that you find in your stock library.
Before you sell photos to stock image sites, check the terms and conditions to see when, how much, and in what currency you'll be paid.
Find out what will happen to your photos if you later decide to close your account. You might find you could sell to a different stock library and make more money.
Sign up for stock photo sites' newsletters for contributors to find out what photos are popular and how to improve your camera and editing skills.
When you upload photos to stock image sites, use relevant keywords to help more people find (and buy!) them.
How Much Can a Photographer Make in a Year?
A different way to ask the same thing is, "Do photographers make a good living?" As a professional photographer, your annual earnings depend on several things, such as
where you run your business
if you rent a studio or work from home
what kinds of photography you offer, and
how much competition is there in your area?
Photographers who work full-time can usually make between $30,000 and $75,000 per year, though some earn even more.
Many photographers like to start doing photography part-time to see if it will make enough money to be a full-time job.
Plan to spend a lot of time finding new clients and less money on each shoot at first. Then, after a few successful years, you'll be able to raise your rates and hopefully have a full schedule of shoots.
What Type of Pictures Sell Best?
There isn't a single type of photo that sells best everywhere. It depends on where you are selling your photos, what niche you are going after, and who your customers are.
More specifically, if you are selling photos on stock photography sites, a few categories sell better than others.
For example, pictures of people doing normal things, nature, animals, and transportation are very popular. Businesses also need a lot of images of businesspeople and women, electronics, and money.
Is It Hard to Make Money as a Photographer?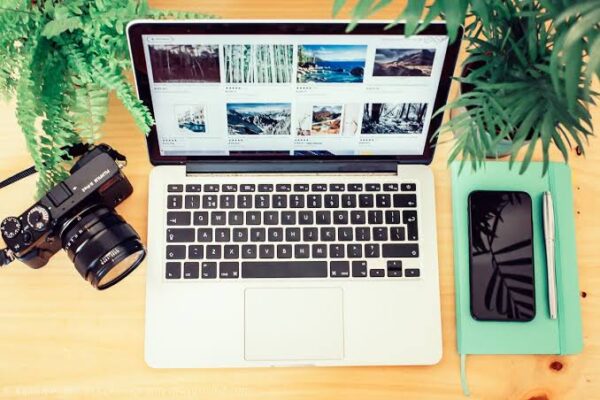 At first, it can be hard to make money as a photographer because there isn't just one way to get there. There are both old and new ways to get there.
With the rise of social media, YouTube, and "influencers," you can become a photographer in any way you want. For example, you could get a degree in photography or learn from a well-known photographer.
But you could also start a blog, start a YouTube channel, or post pictures on Instagram that tell a story and show how you live.
To get started and build a name for yourself, you can sell photos to stock photography sites, teach workshops, or edit the pictures of other photographers.
Related: 13 Easy Ways to Get Paid to Take Pictures
Bottom Line
As you can see, selling pictures online is a good way to make money. Whether you take photos as a hobby, a side job, or a full-time side job, there are more ways than ever to sell them online. All you need is a little more knowledge.
Your earning potential comes down to your skills and hard work, but the money you make doing what you love and are good at is some of the best you'll ever make.
Another critical consideration is diversifying your income streams beyond digital downloads. For example, consider selling prints or physical products of your images to reach a broader audience.
Finally, select an eCommerce platform to sell photos online. There are numerous options available, including stock photo websites and online marketplaces.
Finally, we recommend a combination of using a third-party website and running your own. You'll gain access to a large community on a single platform while maintaining complete control over your photos and branding on your site.
Frequently Asked Questions
Q: How do you make money with stock photography?
A stock photography website, or a stock agency, sells exclusive and high-priced images you upload, then pay you from what they make. Individual images are licensed to the client and sold at a set price. The photographer is then compensated with a royalty payment.
Q: What is the best way to sell photographs?
Selling photographs as stock images for sale on third-party websites such as iStockPhoto, Dreamstime, Shutterstock, or 123RF is the best way to sell them online. Selling your photos on stock sites is quick, simple, and inexpensive.
Q: What are Royalty Free Photos?
Royalty free photos are photos where others can buy a license and use the photo for an unlimited duration and an unlimited number of times. This is the most common type of license purchased and on the cheaper end of the spectrum since these photos are usually non-exclusive.
How to sell your stock photos?
Sign up to become a contributor. You must provide basic information about yourself and identification documents to prove your identity.
Read and become acquainted with the submission guidelines.
Upload your photos and fill in the blanks with metadata, photo descriptions, and relevant keywords.
Send in your stock photos for evaluation.
Q: How much money can you make selling pictures?
On average, stock photographers make $0.02 per image per month with stock photos, while professionals make $0.05–$0.25 per image per month. Royalty-free sales earn between $0.10 and $99.50, while extended licenses cost $500. On average, stock photo agencies pay $0.32 per sale of a royalty-free license.
Q: Can I sell photos taken on my phone?
Foap is one of the simplest places to sell your mobile photos. The iPhone and Android photography marketplace are one of the many corners of the web you can turn to for micro-jobs in your free time.
Q: How do people make money from pictures?
There are many ways people make money through selling your pictures. You can sell prints, offer photography or retouching services, or teach people how to take shots. Depending on your personality and what you are interested in, you can monetize your skills in photography.
Q: Which app gives money for uploading photos from your phone?
Foap allows you to sell pictures from your phone straight to big companies. Like EyeEm, Foap is easy to use and pays half the fee when your photographs are sold. One thing that sets Foap apart from EyeEm is its Missions feature.
Q: How much should I sell an image right for?
The cost of selling your image rights depends on your image quality, level of work, resources, photography experience, marketing, and terms of use. Generally, you can get anywhere between $20 to $50 per image. However, you can ask for more if you want a complete copyright buyout.
Q: How do I know if my photos are good enough to sell?
Your photos must look technically sharp and polished at the most basic level. Then, take them with a professional camera (or at least a very good smartphone camera), and make sure the shots are in focus, correctly exposed, and properly framed. Unappealing or amateurish photos won't sell.
Q: How do I sell my photos to Google?
Fill out some forms, turn on an "Available For Hire" option, and await approval. Once approved, you can display the Trusted Badge and will have access to sales resources for pro photographers and agencies. Keep in mind Google won't pay you for your photographs.