Last updated Aug. 13, 2022 by Jessica Green
The internet has provided ways to make money by selling your pictures. Selling images online doesn't require skill or training. It also doesn't demand that you own a website.
As long as your images come with unique lighting and color, a compelling moment, and good composition, you'll earn a respectable income.
Ways to Make Money Selling Your Pictures
1) 123RF
Sign up for a contributor account with 123RF, post your original photographs, and earn up to 60% commission when someone downloads your image from the site.
2) 4Corners Images
If you own any travel photographs, or pictures of nature, cuisine, and daily life, then you can submit an application to work at 4Cornera Images.
This website gives you a 50% commission on each picture you submit to their website. For more information on this platform, visit its official website.
3) 500 pixels
Uploading and selling your photographs on 500px will earn you money. This site offers a 60 percent commission for exclusive photographs and a 30 percent commission for non-exclusive images.
It offers payment to you via checks or PayPal.
4) Adobe Stock
Adobe Stock provides a platform that allows you to sell your images, videos, and top-notch vectors. You must be at least 18 years of age to be eligible for this program.
Upon creating your account and uploading your images, Adobe stock allows you to get a 33% commission on pictures and vector art, and a 35% commission on videos – This is for every sale you make.
Payment is made via PayPal or Skrill.
5) Alamy
If Alamy finds your images to be unique, they'll give you a chance to earn a 50% commission on every photo sale you make on its platform.
When you sell non-exclusive photographs, you get 40% of the proceeds from each transaction.
Payments are made during working days. You can only redraw money from this platform when your account balance is above $50. Payment is made via PayPal, Skrill, or bank transfer.
6) Animals
This platform enables you to make money (50% commission) from your high-quality animal and wildlife photographs.
All animal and wildlife photographs must be shot using a camera with a resolution of at least 10 Megapixels and adjusted for quality
7) Bigstock
Before you sign up to be a creator on BigStock, it is important that you watch their online instruction videos.
Once you follow the instructions shown in the tutorial videos, you will be able to submit your photographs to the website.
Your profit is calculated per digital download and is dependent on the kind of payment plan selected by a consumer as well as the picture size bought.
The prices for images range from $0.25 to $3.00 per picture.
8) Crestock
Your earnings on Crestock depend on the total number of photographs sold after joining with royalties ranging from 20 percent to 40 percent of the total revenue earned.
9) DepositPhotos
Before you are allowed to upload photographs on DepositPhotos, you need to create a user account, and you need to pass their examination.
The commission you earn on this platform depends on the number of files you sell on their website and the type of file you sell (photo, vector, video, or audio).
Charges on commission range from 30% to 42% depending on the product.
10) Dreamstime
You can upload your photos to Dreamstime through their website or mobile app.

Contributors will get a revenue share of 25 percent to 50 percent of the proceeds from each sale.

Exclusive photographs and extended rights can provide additional cash for the photographer.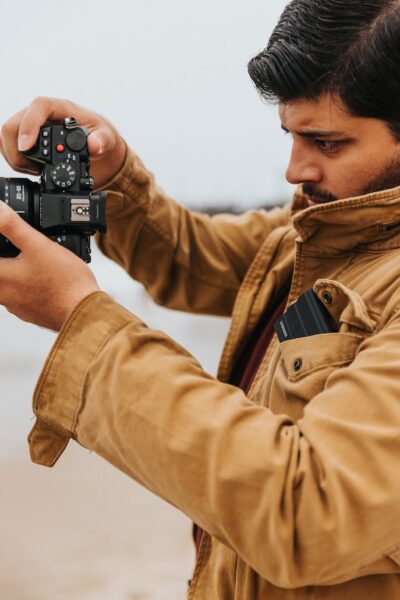 11) Getty Images
Getty Photographs contributors can get started by using the Getty Images contributor app (which is available for iPhones and Android devices) and submitting 3-6 of their finest images.
The Getty Images team will go over your work, and will notify you when you get accepted into their program. To be eligible to apply, you must be at least 18 years old.
This platform allows you to earn 20 percent on royalty-free pictures and 25 percent on royalty-free video clips.
12) The Ingram Group, Inc.
There are three stock libraries under the Ingram Group's umbrella: Ingimage, SignElements, and VectorState.
This group allows you to post your material once. The Ingram team will disseminate your material to all three sites at the same time.
If one of your photographs is downloaded, you will get a commission of up to 40% of the purchase price. Once your account has earned $50 in profits, you will be paid via PayPal, Skrill, or direct transfer.
13) iStock Photo
As a member of the Getty family, iStock adheres to the same terms and conditions as the rest of the Getty organization.
Your earnings with iStock are as follows: 15 percent commission for photographs, 20 percent commission for video clips, and 25 percent and 45% commission for unique images and videos (depending on the kind of image or video).
Payments are transmitted using the Payoneer or PayPal payment systems.
14) Image Professionals Inc
This platform allows you to earn money from your photographs or videos on cuisines, home interiors, gardens, flowers, beauty, science, landscape, and travels.
Send your contact information as well as a link to your online portfolio to artists@imageprofessionals.com to be considered.
15) Pond5
This platform allows you to sell everything from images, films, music snippets, and everything in between.
It also allows you to set your own pricing. You'll receive 50% of the profits from every sale. Furthermore, you are not required to sign any exclusive agreements.
16) Scopio
To get started on Scorpio, upload more than 20 of your finest images and fill up your profile page with relevant information about yourself.
If you want to employ models in your photographs, you'll need to have them complete and submit model release forms. Once these components are completed, Scopio will examine your work and inform you when you get accepted.
Payments are done via PayPal, and you will receive 20 percent to 40 percent of the proceeds from the sale of your photographs
17) Shutterstock
Shutterstock enables you to earn money by selling stock photos, graphics, and video clips.
The amount you earn from a vector image depends on the membership plan of the customer, the exclusivity, and the kind of vector image purchased.
According to Shutterstock, you can earn up to $120 for each picture download and a 30 percent royalty on each video clip you buy.
18) Stocksy
With Stocksy, you can earn royalties ranging from 50 percent to 75 percent.
To submit an application for consideration on Stocksy, you must complete their application form, upload 10 images, and wait for approval from the committee (1-2 weeks).
19) StockVault
Unlike other platforms on this list, Stockvault's program is a revenue-sharing program. This means you can make money via Google Adsense and charitable contributions.
Simply create an account, upload at least 25 of your finest images, then enter your Adsense and PayPal details to begin earning money.
The greater the amount of traffic your images get, the more money you'll make from them.
20) Storyblocks
When people download your files from the StoryBlocks library, you will be rewarded. Your earnings depend on the number of your files downloaded.
This platform allows you to earn from sharing photographs, movies, and audio recordings.