Last updated Jan. 29, 2023 by Jessica Green
Being short on cash is an everyday experience for college students. The cost of transportation, feeding, and books can eat deep into your allowance.
If you want to be financially stable as a college student, you need to look into ways to supplement your monthly allowance.
Here are some ideas on how to make money in college.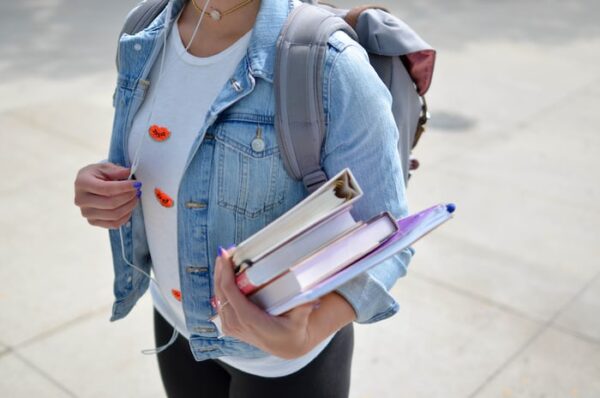 Sell your Unusable Items
As a college student, you can make money from selling your used textbooks, electronics, and studying materials on sites like eBay and Craiglist.
You can advertise these items on your school's online forum.
Take a look around your dorm, and you'll find items that are of no use to you. Rather than letting them lay useless, you can sell this item to your fellow students who find it useful.
Visit Money-Making Sites
With money-making sites like Swagbucks and MyPoint, you can make a reasonable amount of money by watching videos, participating in surveys, searching the web, and more.
Registration is free, and the process of earning money is straightforward. Once you complete a task on the site, you'll be rewarded with points that can either be redeemed for a gift card or cash.
Tutoring
If you're good at a course, you can teach your fellow students and get paid for your service and time. Check around your college for any tutorial center that accepts student teachers.
If you don't like the idea of working with a tutorial center, you can advertise your private tutorial service on your school's forum, campus bulletin board, and Facebook groups. Informing your peers of your intention to offer tutorial service is also a great way to advertise your service.
Apply For Scholarship
You can apply for scholarships if you want to make money in college without working. However, you must be an outstanding student to be chosen for a scholarship.
Most organizations award scholarships to students from a minority group, students with good grades, or students studying a specific course. It is important to find the one that's the right fit for you.
Become A Freelance Writer
Freelance writing is suitable for college students due to its flexible schedule and high payment capability.
You can earn a reasonable amount of money as a freelance writer if you're a good language student. Content writing, copywriting, and translations are some high-paying gigs. Sites like Upwork, Freelance, and Problogger offers writing opportunity and gigs.
When starting out as a writer, you'll need to have a writing portfolio that gives clients confidence in your writing ability. Create several writing samples in order to attract good clients.
Read Also: How To Become A Freelance Writer And Actually Make Money Fast
Create an Online Store
Creating an online store that sells T-shirts, cellphone cases, clothes, and other products will earn you a reasonable amount of money.
Colleges are filled with thousands of students with needs. Hence, it's easy to easily find a market for whatever product you decide to sell in an online store.
With platforms like Shopify and BigCommerce, you can easily create an online store.
Start a Blog
Writing on topics you're familiar with and sharing it with people on a blog can enable you to gain some followers. Once you have a bit of following, you can begin to make money from running an affiliate program on your site.
If your blog gets AdSense by Google, you will become eligible to earn extra cash.
Sell your old textbooks
College books cost an average of $65. And most college students can't afford to buy expensive textbooks.
If you have your old textbooks stashed up in your dorm, you can sell them for a price lower than their face value. And if they are in decent condition, you can make even more money.
Bake Cookies
College students can't afford to prepare homemade foods. So they go around eating junk and cookies. You can make hundreds of dollars from making cookies or appetizers and selling them to your fellow students.
YouTubing
YouTubers make a lot of money from running ads on the videos they upload. Most of them get sponsored by brands who pay them.
You can make money as a YouTuber by creating sponsored videos on your channel
How To Make Money As A College Student Online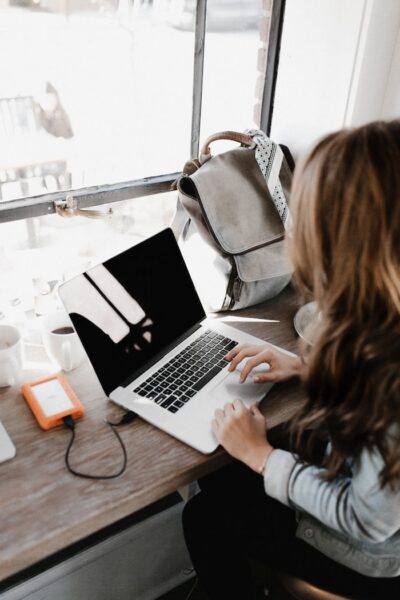 As a college student, it isn't easy to manage studying and a job. If you want to make money without visiting a workplace, here are some high-paying online jobs.
Find Online Data Entry Job
The job of a data entry personnel is an easy one. Aside from being flexible, it allows you to make money without having much experience.
If you have knowledge of Excel and other Microsoft tools, you can easily make a lot of money from being a data entry clerk. Sites like Upwork, Data Plus, Axion Data, and Guru offer data entry gigs.
Graphic Designer
Graphic designing is one of the most sort after jobs online. Individuals and businesses are in need of people to create images and design logos, books, flyer designs, and more.
If you're an artist with skills in graphic designing, you can visit websites like Upwork and Freelance for gigs.
If you have no skill in graphic designing, websites like skillshare and Udemy provides a platform for learning any skill.
Virtual Assistant
A virtual assistant can take on the role of a data entry clerk, copywriter, customer service staff, online marketer, and more.
Nowadays, businesses outsource most of their tasks to virtual assistants. And since this job is flexible and can be conducted online, it's becoming an excellent way for college students to make money.
Read Also: How To Make Money Work For You
Conclusion
Although college life is filled with classes, social events, and extracurricular activities, there's still a way to squeeze out time for making money. Fortunately, these article provides a way to make money regardless of your tight schedule as a college student.
Frequently Asked Questions
What can I sell as a student to make money
To make money as a student, you can sell chips, chocolate bars, cookies, homemade snacks, school supplies, and stationery.
How to make money in college without a job
To make money in college without a job, you can apply for a scholarship, freelance your skills, participate in online surveys, become an online influencer, and more.