Last updated Sep. 26, 2022 by Jessica Green
Are you looking to make extra cash from home? Here are 7 legit and real ways to make money from money without Investment.
The business ideas below is suitable for stay-at-home parents, students, and individuals.
Dropshipping
Dropshipping is an eCommerce business where you sell products to people without having a physical warehouse.
When you receive an order from a customer, all you have to do as a dropshipper is to contact your supplier and have them supply the product to the customer.
Dropshipping apps like Oberlo let you add products from various suppliers to your online store.
Dropshipping is easy to set up and manage. All you need is an online store that acts as an intermediary between your customers and your suppliers.
Create Custom Products
Sites like Etsy provides a platform that enables you to sell custom-made products. If you're skilled in making hand-crafted items, you can start a business on Etsy.
You can also sell your products on social media platforms like Facebook and Instagram.
Here's a step-by-step guide on how to make money on Etsy
Create an account and fill out your profile completely. In this step, you are required to add a description of your shop, items for sale, and photos of your work.
Be sure to set up payment and shipping information. Etsy allows you to accept payments through PayPal or credit cards, and you can ship orders to anywhere in the world.
When you have stepped up your online store on Etsy, start marketing your store to bring in customers.
Sell on Amazon
Selling on Amazon is a great way to market your product to millions of people.
Amazon is the world's largest online retailer. This platform allows people to sell without making an investment.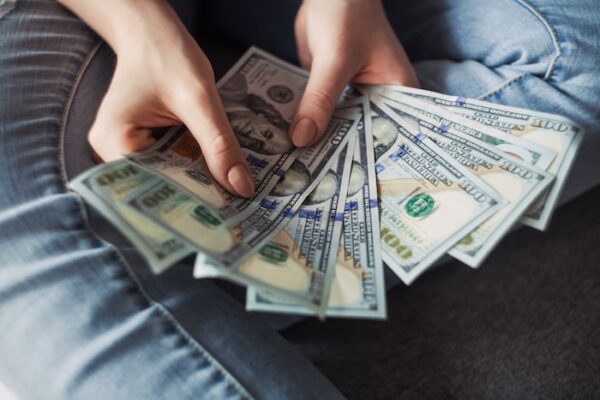 Sell digital products
Selling digital products is a great way to make money from home. You don't need any investment to get started.
Some places to sell digital products are Amazon or eBay. These platforms allow you to reach a large audience and sell worldwide.
Blogging and Affiliate Marketing
Blogging is becoming a popular way to make money from home without investment.
There are lots of free website builders that enable you to create impressive and professional-looking websites. If your website amasses a large number of visitors, Google will Adsense your blog and will pay you when a visitor visits your blog.
Affiliate marketing is another way to make money from home. Most bloggers make use of affiliate links in their blog posts. Each time a visitor clicks on the link and makes a purchase, you will be compensated.
Write eBooks
If you're a writer with good skills in writing, you can make money from home. There are lots of sites that enable you to sell your ebooks. Popular amongst them is Amazon Kindle.
Amazon Kindle allows you to prize your ebooks.
Livestream on Twitch
Twitch is a live streaming platform where users can broadcast their gaming sessions. It has a large following, making it an excellent choice for gamers looking to live stream their games.
If you have a good number of followers on Twitch, you will get paid whenever you live stream your gaming session.