Last updated Sep. 26, 2022 by Jessica Green
Renting a room on Airbnb is becoming expensive. Due to the bad economy, house owners are beginning to set their room prices at a high level.
However, you can save money when renting on Airbnb with coupon codes and discounts.
Coupon codes and discounts allow you to pay less of the valued price for a house.
Here's how to get Airbnb discounts in 2022.
How to Use the Airbnb Discounts Code
When you get an Airbnb coupon code, you can immediately apply it to your account by clicking on the Airbnb discount code box that can be found at the top of the Airbnb app interface.
To use an Airbnb discount code, you must register on Airbnb with your email address.
Ways to Save Money on Airbnb
Increase the Length of Your Stay
The price of where you stay is determined by the property owner. Most house owners who rent out their place on Airbnb usually include discounts and rebates for people who stay longer.
If you book a place for a week, most owners will offer you up to 20% discounts. It is common to find discounts of up to 35% when you book a place for a month period.
When searching for a place to stay on Airbnb, you need to make enquires if they offer discounts.
Get a discount from the owner of an Airbnb
Not many people are aware of this, but Airbnb has a function that allows you to contact the owners of a space you find on Airbnb.
The "Contact Host" menu which you will find when searching for a room allows you to communicate with house owners. With this function, you can request for a discount. This function allows you to negotiate prices with house owners.
How To Get Airbnb Discounts, Coupons, and Gift Cards in 2022
If you refer a friend to Airbnb, you will receive Airbnb coupon codes. Airbnb rewards people who introduce their friends to Airbnb. However, you can only get your reward when your friend uses the referal lino to book a room or space.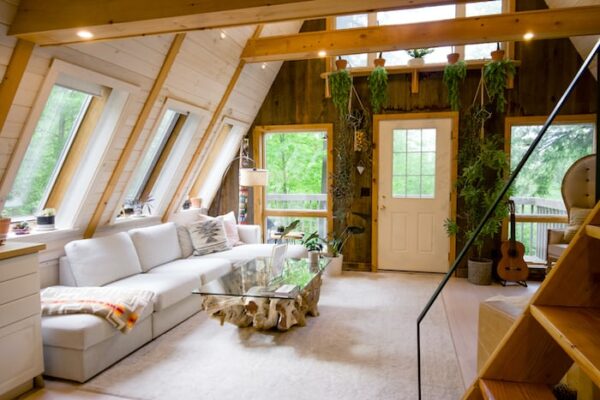 When your friend successfully books a room, Airbnb will send you compensation in form of coupon codes and Airbnb gift cards. When the compensation is sent to you, it will be displayed in the upper right corner of your Airbnb interface.
Airbnb offers coupon codes and gift cards worth $25 to $55. This coupon or gift card can be used to make future reservations on Airbnb. It will be deducted from your account when you a reservation.
How to Find the Best Airbnb
Airbnb is a reputable company that provides a platform where people can find a place to stay during the weekends. However, there have been lots of horror tales that have been told about house owners who rent out their places on Airbnb.
To avoid these tales, here's how to find the best Airbnb space.
Read Reviews
Before making reservations in a place, it is advisable that you read all the reviews by people who have stayed in the place.
Airbnb provides a function called "SuperHost". The SuperHost title is given to people with a high number of positive reviews. These set of house owners have an overall rating of at least 4.8 stars, an excellent response rate, and no cancellation records.
If you book with super host, you will have a pleasant stay in your new room.
Make Reservations On The Platform
Lots of people get tempted to contact house hosts outside the Airbnb platform. Although this might seem like a smart move, it isn't.
If you make reservations outside the Airbnb platform, you won't be covered by the platform's insurance and protection.