Last updated Sep. 17, 2022 by Jessica Green
Online survey sites are well-known for offering Amazon gift cards when you participate in their surveys. However, there are lots of other ways to get a free Amazon gift card without participating in surveys.
With an Amazon gift card, you can save money when purchasing things from Amazon. If you win an Amazon gift card, a code will be sent to your email. When you make a copy of the code and paste it on Amazon, you will be able to buy things without paying for them.
Here are three ways to get free Amazon gift card codes without participating in online surveys.
How to Use Free Amazon Gift Card Code?
To use the free Amazon gift card code, you have to create an Amazon account or sign in to an existing account.
Locate the "Redeem Gift Card" menu and paste your gift card code into the box. Click the apply to balance menu in order to view your balance.
How To Get Free Amazon Gift Card Codes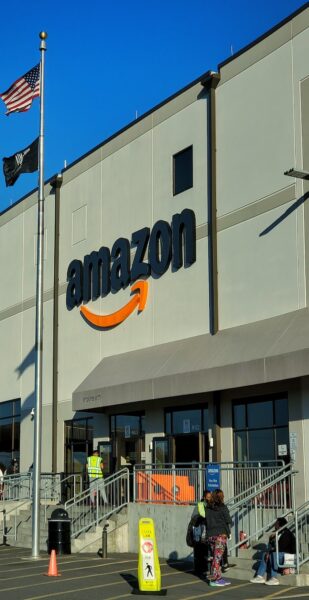 Participate in Various Games
If you like participating in virtual game competitions, you can earn an Amazon gift card by playing games.
There are sites that enable you to earn points when you play games. These points can be redeemed for gift cards which can be used in online retail stores like Amazon, Target, and more.
These sites also allow you to convert your points for cash. Cash payments are via PayPal.
Sites that pay you to play games include AppNana, Swagbucks, AppDown, and more. When you advance through certain stages in a game, you will be given points.
Buy Things Online
If you have the buying thing, this is an opportunity for you to earn gift cards. Software like the Ibotta app allows you to earn points for purchasing things in your local grocery stores.
When you buy something and upload pictures of the receipt to Ibotta, you will receive cashback in form of an Amazon gift card. You can decide to receive your reward in cash. Cash payment will be made to you via PayPal.
Another site that offers gift cards to its users is Receipt Hog. This software allows in-app purchases and allows you to earn points when you upload pictures of your receipt to its platform. Receipt Hog also offers discounts on items.
Join the Amazon Exchange Program
The Amazon exchange program is a program created by Amazon that allows you to trade your old books and tech devices for gift vouchers.
When you send your old items to Amazon, Amazon will appraise them to find their true worth. When the appraisal is completed, you will be given the worth of your old items in form of an Amazon gift voucher.
Amazon offers free shipping to customers who send their old items.
If your old items don't meet the standards set by Amazon, they will be refunded to you and no gift card will be rewarded to you. Free shipping is also offered when the items are returned.