Last updated Sep. 26, 2022 by Jessica Green
The internet makes it possible for you to save money when shopping. There are lots of mobile coupon apps that provide you with coupon codes that can be used in your favorite retail store.
Here are the 12 best mobile coupon apps to save money when shopping with your smartphone.
Ebates
If you're looking for a coupon app that is well-known for offering good coupon codes, Ebates is a good option. This service offers cashback and discount that enables you to save lots of money.
Ebates offers coupons, discounts, and promotional codes that can be used k retail stores like Amazon, Target, Best buy, and more.
RetailMeNot
RetailMeNot offers hundreds of discount codes. In addition, it provides cashback and promotions that will save you money when you purchase things in-store or online.
You will discover thousands of offers when you log into this website.
CouponCabin.
CouponCabin is a recognized coupon website in the world of coupons. It is affiliated with more than 4000 brands and retailers. It also offers different types of coupon to its users.
If you are looking for a site with a wide variety of coupons, you should visit CouponCabin.
Coupon Sherpa
This website allows you to search its site for coupons that can be used in different brands, restaurants, and retail stores.
This platform also has an app that allows you to scan for discounts with your phone.
Offers.com
Offers.com, one of the most popular coupon applications, lets you save money in over 15,000 different retail stores, businesses, and restaurants.
Coupon App
With Coupons App, you'll be able to save money in your favorite retail store, eateries, and more. It's also an excellent tool for finding gas stations with discounts.
Mobile discounts and weekly advertising are updated daily on the app.
TopCashBack.com
This website enables you to save money in more than 3,500 retail stores. It is known for providing discounts and cashback services.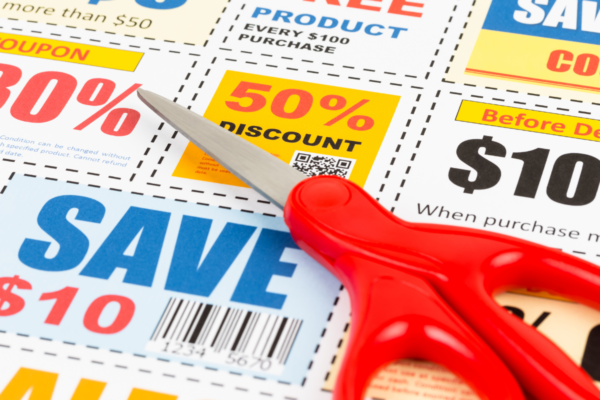 Extrabux
Extrabux is a browser extension, not an app. This plugin keeps track of all the purchases you make online in order to provide you with cashback services.
BeFrugal
BeFrugal is an app that provides discounts for more than 40,000 online businesses and eateries. It offers other cost saving services other than discounts.
DealsPlus
DealsPlus offers coupons that can be used in-store and online. It also provides thousands of coupon codes that can be used in various restaurants, retail stores, and shopping websites.
Honey
Honey is a browser extension that can be used to save money when making a purchase online. When installed on your browser, Honey will help you discover online stores with the best discounts.
When you're about to check out from an online store, Honey will automatically discover and apply promo codes.
Groupon
Groupon is one of the best sites to visit if you want to save costs on all of your purchases.
This site offers discount services. It also allows you to find good offers on anything from a weekend vacation to reservations in local restaurants.