Last updated Jun. 13, 2023 by Favour Chinaza
11 Great Ways to Save Money Without a Bank Account (With Pros and Cons)
Just because everyone you know saves money in a bank doesn't mean there aren't other great ways to save money without having a bank account.
Banks are great, no doubt, but it isn't the only reliable and reputable means for you to save money.
There are several other options available. You can check them below.
Why Look For Alternative Ways to Save?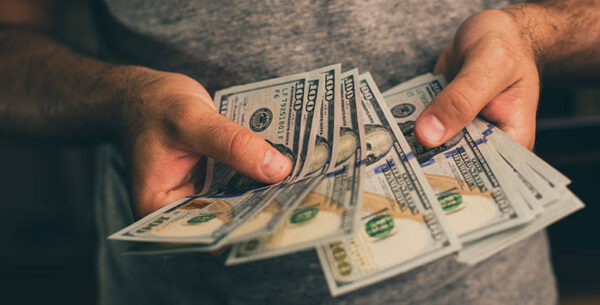 The majority of us have bank accounts. At the very least, a bank product.
You probably deal with a bank on some level, whether a savings account, credit card, checking account, line of credit, or some other service.
Many businesses rely on quick access to our money. We also want to know that our hard-earned cash is safe.
If you live in the United States, putting your money in a bank account (or somewhere with similar technology and security) is the safest and most convenient way to manage your money.
However, people ask if you can lose money in a savings account. The Federal Deposit Insurance Corporation (FDIC) insures up to $250,000 of your money in a bank.
Banks also provide loans, internet banking, direct deposits, automatic bill payments, credit score checks, financial advice, and many other services.
However, there are some reasons why you may be uneasy with the concept of having a bank account.
Any problem at a reputable bank can cause funds to be frozen for a prolonged time. Similarly, not all banking systems are as dependable as those in the United States.
You (or your family) have probably had negative bank experiences in the past. This may make you hesitant to use them again.
Banks, too, require a lot of personal information to open and maintain an account. For the sake of privacy, you may be considering alternatives to traditional banking.
The benefits of banking greatly exceed the drawbacks in every scenario.
However, if you're determined to avoid working with a financial institution (for whatever reason), you can follow some other saving methods.
Is it possible to open a savings account at a financial institution without having a traditional bank account?
Yes, certain financial institutions or organizations provide savings accounts built exclusively for people who do not have a typical bank account. Credit unions, community banks, and non-profit organizations may provide these accounts.
Good Read: 19 Ways To Build Up Your Savings Account
11 Great Ways to Save Money Without A Bank Account
1. Using a Prepaid Card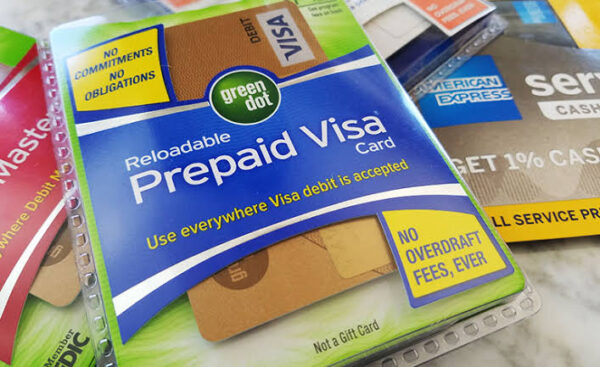 Although most people use a prepaid card to spend money, you can switch the narrative by loading money onto your prepaid card to save money.
So without having a bank account, you can save money on your prepaid card.
What's a Prepaid Card, and How Does it Work?
Prepaid cards, often known as prepaid debit cards, reloadable cards, or stored-value cards, provide an additional purchasing method for your purchases.
The cards resemble typical credit cards and are frequently backed by Visa or Mastercard, but they function like debit cards.
You purchase a pre-loaded card with a certain quantity of money that you can use at merchant locations.
Unlike a credit card, you cannot spend more than the card's limit, and there is no charge to pay afterward.
Prepaid debit cards are available online and at almost any grocery or convenience store.
You can also receive Prepaid cards as a gift, for Social Security or other government payments, or as part of your employment salary. Prepaid cards can be reloaded.
A prepaid card works just like a bank card and can be used anywhere you could use a bank card.
But unlike a bank's credit card, it doesn't afford you the ability to establish a credit history.
Nevertheless, it's a great tool for keeping your money aside.
Where To Get Prepaid Cards
Prepaid cards can be bought in stores (like grocery shops and pharmacies), online, over the phone, and in some banks and credit unions.
If you buy the card online, you may get a virtual or real card in the mail.
A prepaid debit card is like a regular one, except you have to add money to it before using it. (The cash on a standard debit card comes from the checking account it is tied to.)
With a prepaid debit card, you can buy things online or in person, anywhere that accepts the card.
Most prepaid cards, like Visa, Mastercard, American Express, and Discover, are given out by the same companies that give out debit and credit cards.
Pros and Cons of Saving Money With a Prepaid Card
Prepaid cards are becoming more and more popular for the following reasons.
Pros
● You don't bother about Poor credit.
No one will look at your credit record when you buy a prepaid card to save money. Since there are no payments, your credit past doesn't matter, and the card companies don't take any risk.
● No bank account, no problem.
Your prepaid card is like a bank account funded by the amount you put on it ahead of time.
Adults who don't want to open a bank or savings account can pay their bills with prepaid cards instead of writing checks. You can also take money out of ATMs.
● Prepaid cards are easy to use and safe.
Most stores will let you pay with credit cards instead of cash.
Consumer Financial Safety Bureau rules say that once you register your prepaid card, the provider must offer safety in case it gets lost or stolen".
● You can Keep track of your spending easily.
People who have trouble keeping track of their own money can use prepaid cards to get their spending under control.
Like standard banks, card companies offer services that let you track and watch how much you spend.
Depending on who gave you the card, you may be able to check your amount and see what it has been used for with a mobile app, online, or by calling a service.
● No chance of incurring debt
When using a prepaid card, you're spending a specific amount of money you've loaded onto it, so there is no chance of incurring debt with it.
● Overdraft protection
This protection is built in because it stops working when your card reaches a $0 balance.
Cons
There aren't many bad things about saving your money using prepaid cards, but the ones that are there are big.
● There are charges for prepaid cards.
Cardholders may have to pay many fees, such as registration fees, transaction fees, ATM withdrawal fees, reloading fees, monthly fees, or inactivity fees. Fee types are listed in the small print on the card.
On the other hand, moving to a prepaid card could save you money if you frequently go overdrawn on your checking account and have to pay high fees.
● You can't improve your credit score with prepaid cards.
Credit companies do not keep track of information about transactions. Because of this, they can't help you start or fix your credit score.
● Prepaid cards may not be safer than credit cards or other methods of Saving Money.
Prepaid cards currently have fewer purchase and fraud protections than credit or debit cards, though this was changed in October 2017
● No interest rates on savings
Money stored on prepaid cards does not accrue interest.
2. In a Post Office Account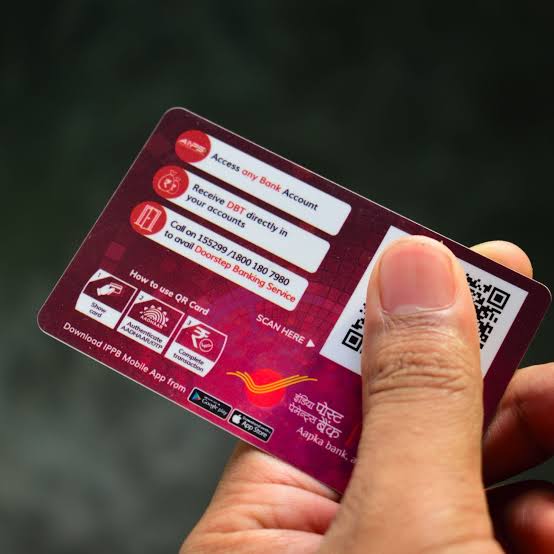 If you are without a bank account, the post office account offers you a convenient way to receive and save money.
What's a Post Office Account, and How Can I Have One?
A post office account is a postal savings account under the Post Office Saving Scheme that allows you to save and earn an interest of 4% on your account balance.
But, it is meant for individuals who want to save for a fixed period.
So if your goal is to save for a year or more, try opening a postal savings account. It doesn't require that you have a bank account.
Can I Use the post office to save my money in the United States?
The United States Postal Savings System is a way for people to save money at certain post offices.
It was started in 1911 to give people who didn't have access to standard banking services a safe and easy way to save money.
But as time passed, fewer people used the program, and by 1967, it was no longer being used.
The United States Postal Service (USPS) does not have a way to save money now.
But USPS does offer other financial services, such as money orders, domestic and foreign money transfers, and the sale of U.S. savings bonds.
People in the United States usually use traditional banks, credit unions, or online banks to save money. These institutions offer savings accounts with different features and perks.
People can put money into these savings accounts, make interest on their savings, and use their money when needed.
It's a good idea to look into and compare different types of savings accounts to find the one that fits your financial goals and needs.
Can I use the post office to save money in the United Kingdom?
The Post Office in the United Kingdom offers several options for individuals to save and manage their money. Here are some of the savings options available:
Post Office Savings Accounts: The Post Office provides different types of savings accounts, including instant access savings accounts, fixed-term savings accounts, and cash ISAs (Individual Savings Accounts).
These accounts allow you to deposit and save money with competitive interest rates.
National Savings and Investments (NS&I) Products: The Post Office partners with NS&I to offer their savings products. NS&I is a government-backed savings provider in the U.K.
You can access products such as Premium Bonds, Income Bonds, Direct Saver, and other savings bonds through the Post Office.
Postal Money Orders: The Post Office also offers postal money orders, which allow you to send or receive money securely through the mail.
This can be useful for sending money to family or friends or paying for goods and services.
Post Office Budget Card Account: The Budget Card Account is a service the Post Office provides in partnership with the Department for Work and Pensions.
It is designed for individuals who receive certain government benefits and want a simple way to manage their money.
To open a Post Office Account, follow the following steps:-
Step 1: Obtain a postal saving form from any post office closest to you or visit your state postal office's official website for the online form.
Step 2: Fill in the required information and provide the needed KYC documents. The documents needed usually consist of two passports and a means of identification, but this depends on the country.
Upon submission of the form, you can go ahead to make deposits after your account has been verified.
Pros and Cons of Saving Money in a Post Office Account
Saving money in a post office savings account has both benefits and drawbacks. Consider the following advantages and disadvantages:
Pros:
● Post offices are easily accessible.
Post office branches are frequently conveniently located, making it simple to deposit, withdraw, or inquire about your savings account in person.
● Your post office accounts are secured.
Government bodies often support Post office savings accounts, ensuring your deposited monies are safe.
● They are reliable
Because of the long-standing reputation of postal services, post office savings accounts are widely regarded as reliable.
● Simplicity of operation
Opening and operating a post office savings account is frequently simple, with few criteria and paperwork.
● Post office savings accounts have Competitive Interest Rates.
Some accounts at post offices may offer competitive interest rates, allowing you to build your funds over time.
Cons:
● Limited Account Options
Compared to traditional banks, post office savings accounts may offer fewer options, such as fewer account types or features.
This may limit your ability to select the account that best meets your financial objectives and needs.
● You get limited account Services.
Post office branches may offer fewer additional services and financial products than banks due to their primary focus on postal services.
This may limit your access to certain financial services or products.
Post office branches may not provide the same level of technical improvements or conveniences as traditional banks, such as online banking platforms, mobile apps, or advanced digital features.
● Fewer account options
Compared to more flexible bank accounts, you may have less flexibility regarding withdrawal options, transaction limitations, or access to your funds depending on the specific post office savings account.
● Restricted Customer Service
Post office branches may offer restricted customer service availability compared to banks, particularly during non-business hours or in distant places.
When determining where to save money, you should carefully assess your financial needs, goals, and preferences.
To identify the best option for your personal circumstances, compare the features, perks, interest rates, and accessibility of post office savings accounts to those offered by traditional banks or other financial organizations.
3. PayPal Savings Account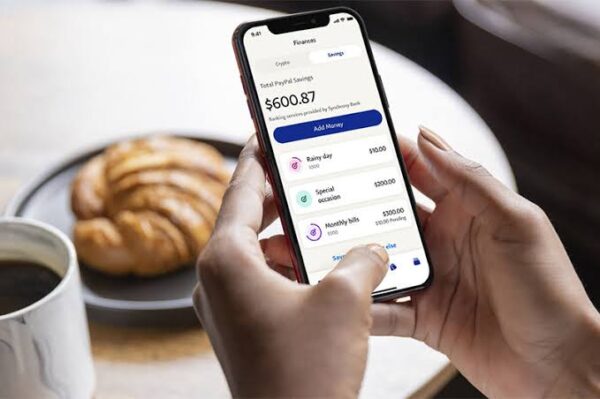 PayPal Savings is a popular online payment system that makes it easy for you to send money, receive money, and make purchases online.
But one hidden fact about Pay Pal is its ability to help you save money without having a bank account.
PayPal Savings is a good choice if you're familiar with an online-only banking experience. If you are familiar with Paypal, you can also check out other Paypal alternatives for online payments.
You'll mostly manage your account through the PayPal app and use PayPal Balance to do so.
The account features a great interest rate and no monthly servicing fees. It also allows you to define individual goals through the Accounts Goals feature.
To help you track your progress, you may establish Goals with a specified name and target amount.
Is PayPal Savings FDIC insured?
Yes, the PayPal Savings Account is FDIC insured through Synchrony Bank. Up to $250,000 is secure in an individual bank account.
Although PayPal allows linking your bank account to its system, it isn't a compulsory feature.
To start saving your money on PayPal without a bank account, follow the steps below:-
Step 1: Visit www.paypal.com and sign up for a personal account.
Step 2: Provide the needed information about yourself.
Step 3: Skip the section that demands you to link your credit card and bank account to PayPal. You can do this by clicking the "I'll Link My Bank Account Later" button.
Step 4: Then go ahead to verify your email address.
With a now-created PayPal account, you can receive money and decide to save it.
Whenever you need the funds, you can transfer them to the bank account of a trusted friend who'll have the money redrawn.
Linking your bank account number to PayPal may be an optional feature when creating an account, but it is needed when you want to make a withdrawal.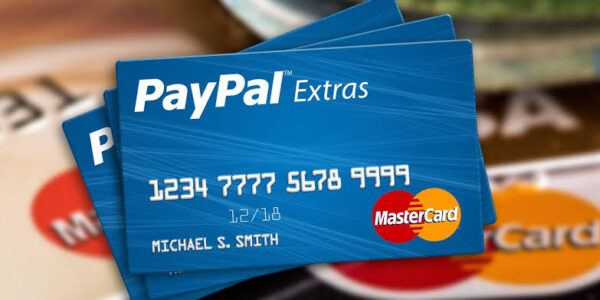 Besides that, you can enjoy every other PayPal services, which mostly include receiving money, money transfer, and online purchases.
Pros and Cons of Saving Money With a PayPal Savings Account
Pros
High-interest rate on savings account
No minimum balance requirements or monthly service fees
Savings tools to help you save for personal finance goals
Customer support by phone or live chat
Discounts and Rebates for Loyal Customers who shop online through PayPal
Cons
Online-only account
Transferring money from a linked bank account may take up to six business days to process
It can't open if you use a PayPal business account (Only if you have a Paypal personal account)
No joint bank accounts
No checking account, money market accounts, or C.D.s
PayPal can freeze accounts without warning — which can be disastrous for your business.
PayPal is one of the common targets of phishing and scams.
You may get fake emails or online messages from individuals pretending they're PayPal affiliates.
4. In a Money Market Account
Another great way of saving money without a bank account is by depositing it in a money market account.
This method of saving money allows you to earn a higher interest rate than standard savings accounts.
How Does a Money Market Account Work, and What's Everything I Need to Know About It?
A Money Market Account is a savings type banks offer to encourage short-term savings amongst consumers.
The money market account is not so different from the regular savings and checking account, but it's great for individuals without a bank account who want to save money.
Because the Money Market Account allows for a very limited monthly withdrawal, it becomes great for people like you who want to save.
But one thing to note is that a Money Market Account requires a minimum opening deposit and a minimum balance.
To open a Money Market Account, choose a financial institution of your choice and apply for a Money Market Account.
Different financial institutions have different requirements for a Money Market Account, so choose one that fits your plan and submit the required documents for verification.
With a verified account, you can make deposits, and you'll be qualified to receive a Money Market Account's debit card or check that can be used to redraw your funds.
Pros and Cons of Saving Money in a Money Market Account
Pros
● Your money is safe.
Another appealing feature of money market accounts is that they are insured.
The Federal Deposit Insurance Corporation (FDIC) and National Credit Union Administration (NCUA) protect money market accounts up to $250,000.
So you may be confident that you will not lose your money if the bank you use fails.
● Simple access to your funds
Money market accounts differ from high-yield savings accounts in that they include features from both savings and checking accounts.
They, like checking accounts, frequently include debit cards and check-writing capabilities.
● Money market accounts provide competitive interest rates.
Money market accounts have the most significant advantage of providing high annual percentage yields (APY).
While the actual amount of interest you earn will vary depending on several factors, including how much money you have in the account and which bank you open your account with.
They often provide greater interest rates than regular savings accounts.
● Flexibility
Depositing funds to a money market account or transferring money between linked accounts can be convenient if you have multiple accounts at the same bank.
Cons
● Your bank may impose withdrawal limits.
Many banks set withdrawal limits on how much and how frequently you can withdraw from your money market account.
Many of the withdrawal limitations [limit you to withdrawing] more than six times per month, so it's a different situation than someone who relies on their debit card frequently for a regular checking account.
● Money market accounts are subject to monthly fees.
Another disadvantage is that while money market accounts have large yields, they can also have significant fees.
Many banks and credit unions may charge you a monthly fee just to keep your account open.
Other banks may charge penalties for failing to maintain a sufficient balance or exceeding the withdrawal limit. Overdraft and excessive transaction fees range from $10 to $25.
● Your account may require a minimum balance.
Depending on your bank or credit union, you may be required to maintain a minimum level to create a money market account.
If you are saving slowly and starting with a little balance, an alternative savings account may be a better option until you can achieve the minimum balance requirement.
Minimum balance requirements might range from $100 to $2,000. However, there are no minimum-balance money market accounts available.
● Money market savings account comes with Withdrawal restrictions
Money market accounts share another similarity with savings accounts regarding withdrawal guidelines.
5. With a Trusted Friend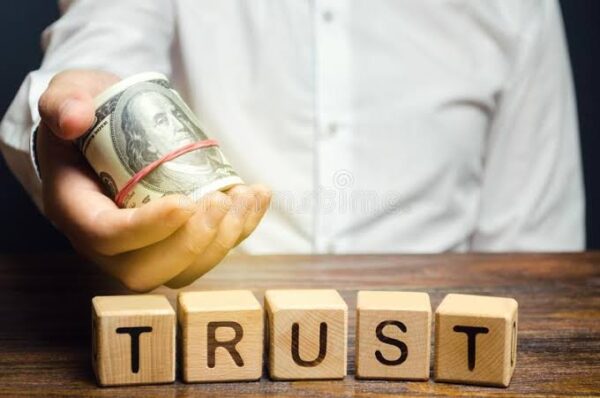 Save money without a bank account.
Saving money in the hands of a trusted friend or family member is one of the most common and reliable ways of saving money if you don't have a bank account.
Most people without a bank account adopt this method of saving money because it keeps their hearts at ease.
So if you have no trust in banks or financial institutions of any kind, this method of saving money is great for you.
But before saving money in the hands of a friend, you need to have absolute trust in that friend.
In addition, there has to be a third party who's aware of your dealings.
Pros and Cons of Saving Your Money with a Trusted Friend
Pros:
● It comes with Trust and Familiarity.
Saving money with family or friends can give you a sense of trust and familiarity since your money will be kept by someone you know well and trust.
● You have greater control of your savings.
When you save money with family or friends, you can choose how much to put in, how often, and how you want to get it out.
This can help if you need to change your savings plan based on how much money you have.
● Shared Goals and Accountability
If you and your family or friends have similar financial goals, saving money together can make you feel more accountable.
You can keep each other going and help each other meet your savings goals.
● You can make your own savings Agreements.
When you save money with family or friends, you can make your agreements based on what you all agree on.
This can include interest rates, dates for paying back the loan (if any), and other conditions that fit your needs.
Cons:
● Saving with a trusted family or friend can put stress on relationships
Bringing money into personal relationships can stress the relationship or make them more difficult.
Tension or fights can happen when people don't agree on how to handle money, when payments are late, or when something unexpected happens.
● There is no legal protection.
If you save money outside of an institution that the government controls, you may not have the same legal protections or options if there is a disagreement or the money is mismanaged.
● Risk of losing the money
There is a chance that the person with the money won't be able to return it as promised.
Unexpected cash problems or other unplanned events can make it hard for them to keep their promises.
There may not be as much room for growth when you save money with family or friends as when you invest in traditional financial tools.
The money might not earn interest or give gains on par with other investments.
● You risk loss from potential investments
If you only save with family and friends, you may miss the benefits of spreading your savings across different investment vehicles or asset classes.
This could have helped you control risk and possibly increase returns.
Before choosing to save money with family or friends other than a bank account, it's important to talk openly and honestly about expectations, responsibilities, and possible risks.
Misunderstandings or disagreements can be less likely if people talk to each other and write down what they agree to.
It's also a good idea to talk to a financial advisor or professional about other ways to save and spend that might be better for your long-term goals.
6. Cryptocurrency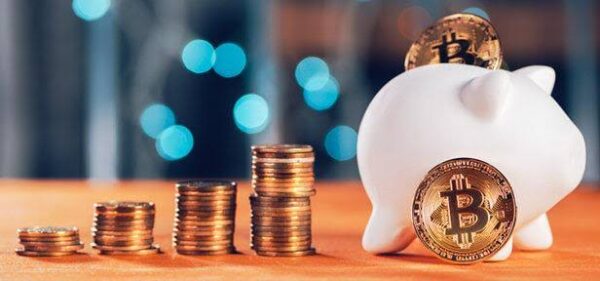 Saving money via a Crypto Savings account is becoming the new trend amongst the unbanked.
So if you're part of the populace who are without a bank account, you can still have control over your financial future by investing in cryptocurrency.
Here's how to start your saving journey through cryptocurrency.
First, you need to choose whether to buy cryptocurrency through a broker or cryptocurrency exchange platform like Coinbase, Binance, Gemini, and more.
After deciding on the above step, you can go ahead to create an account on the chosen platform.
Ensure you provide accurate information about your identity to be verified.
Then go ahead to deposit cash into the account. You don't need to link your bank account to deposit money.
Other deposit methods include wire transfer, PayPal, prepaid card, etc.
With funds in your crypto account, you can now buy any cryptocurrency of your choice.
But ensure you secure a storage wallet for your cryptocurrencies to prevent theft.
After buying a cryptocurrency, you can leave it in the crypto account and let it collect interest and fees. This act, called staking, is how you can save money via cryptocurrency.
Pros and Cons of Saving Money With a Crypto Savings Account
While earning 5% to 8% or more in a savings account probably seems ideal, you should know that there are risks involved with this type of account and with owning cryptocurrency in general.
These risks don't necessarily mean crypto savings accounts are a bad product.
However, you should only invest in cryptocurrencies like Bitcoin or use a crypto savings account if you are fully aware of what could happen in the worst-case scenario.
Every Bitcoin transaction is recorded in a public list known as the blockchain. This allows you to trace the history of Bitcoins and prevent anyone from spending coins you don't own, manufacturing clones, or redoing transactions.
Some cryptocurrency savings accounts have withdrawal limits that cap the amount you can take from your account over a specific period.
These withdrawal limits can put your money out of reach when needed most, like during a financial emergency.
Because blockchain intends to eliminate intermediaries such as banks and internet marketplaces, there are no payment processing fees.
Cryptocurrency payments are becoming more popular among major organizations and industries such as fashion and pharmaceuticals.
Cons
There are some disadvantages to adopting cryptocurrency in business:
It is possible to misplace or delete your virtual wallet. There have also been thefts from websites that allow you to store your cryptocurrency remotely.
Acquiring a crypto savings account means you have to relinquish your account "keys" to the lending body. The shenanigans risk is quite high since the whole crypto system is decentralized.
Because balance and interest are paid in cryptocurrency and not as stable as the dollar, the interest you earn could be worth more or less on any given day.
The Financial Conduct Authority (FCA) does not oversee the Bitcoin market. Thus there are no rules in place to protect your company.
If businesses or customers switch to another crypto asset or stop using digital currencies, your coin may lose value and become useless.
Crypto saving accounts are vulnerable to cyber assaults, which could result in a total loss of your investment.
Cryptocurrency is subject to fraud and can be used as a payment tool in a scam. Scammers frequently use social media platforms such as Facebook, Instagram, and Twitter to dupe consumers into making these investments.
7. In Credit Unions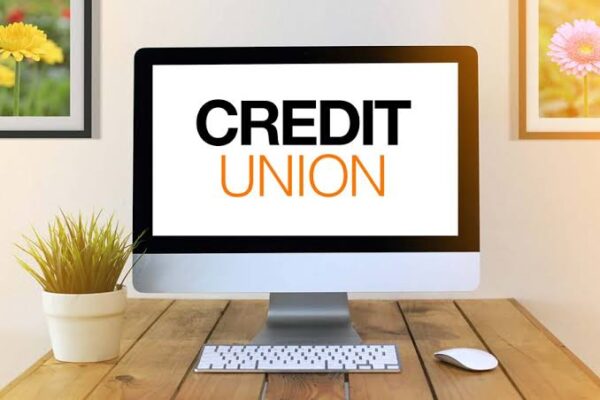 Suppose you need a more personalized, community-oriented, less expensive money-saving method. In that case, the idea of saving in a credit union account may just be what you need.
A credit union account is not very different from a traditional bank account. They both offer the same services and security. However, you can learn more about the difference between banks and credit unions before deciding where to put your money.
But unlike banks investors own, Credit unions are non-profit financial institutions created to encourage saving among their members.
And for this reason, they offer higher rates of return on a savings account.
In addition, they offer no monthly service fee, minimum balance requirement, free online and mobile banking, and free e-statements.
So if you want to save without a bank account, consider having a credit union account.
Pros and Cons of Saving Money in Credit Unions
For their members, credit unions often provide reduced fees, greater savings rates, and a more customized approach to customer service.
Lower borrowing rates and higher deposit yields. Profits from credit unions are returned to members, who are stockholders.
Credit unions can charge lower interest rates on loans, including mortgages, and pay greater yields on savings products, such as share certificates (or C.D.s), as a result.
Federal credit unions are not subject to federal taxes. As a result, they tend to charge lower fees on checking accounts and other products and have fewer of them.
Variety of products. Checking accounts, savings accounts, money market deposit accounts, share certificates, mortgages, auto loans, student loans, and credit cards are all available at large credit unions.
Deposits are insured. If a credit union is a National Credit Union Administration member, members' deposits are federally guaranteed up to $250,000 per depositor by the NCUA's Share Insurance Fund.
More personal service. Service may be more personalized because credit unions are typically local or regional.
Furthermore, credit unions may offer reduced loan interest rates. A credit union may also make it easier to secure a loan than a larger bank.
Credit union members can vote on the financial institution's policies and decisions.
Cons
When it comes to convenience (access to ATMs and branches) and technology such as mobile banking, most credit unions cannot compete with banks.
Credit unions do not have the best rates.
Online-only banks, which do not incur the costs of maintaining branches, are likely to offer a greater annual percentage yield (APY) on a share certificate or savings account or a lower rate on a loan.
You have limited accessibility.
Credit unions typically have fewer locations than traditional banks. A credit union may be far from where you live or work.
And this could be an issue unless your credit union is part of a shared branch network and/or a major ATM network, such as Allpoint or MoneyPass.
Credit Unions offer fewer banking products and services.
Smaller credit unions and banks may not have as many lending and deposit options as larger credit unions and banks.
They may also not provide cutting-edge technology such as online banking, mobile banking, and peer-to-peer payment platforms like Zelle.
You need a Credit Union Membership to open a savings account.
Customers must be members of credit unions. Account holders must meet certain eligibility conditions to use the products and services.
However, membership restrictions are frequently relaxed, and joining may be as simple as depositing $5 into a savings account.
8. In A Good Safe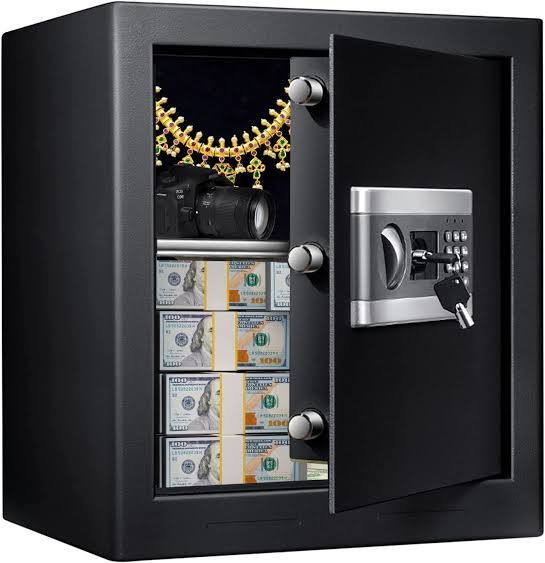 If you are the kind of person, who feels comfortable with having your money where you can see and access it.
Then investing in a good home safe can be a great way for you to save money without having a bank account.
Even though putting money under your mattress has become a joke, it is still a good way to keep your cash handy, even if it isn't necessarily safe.
You could also put your valuables in a safe or safe deposit box.
Again, this method probably only works in a "doomsday" situation or when there is a short-term shortage of cash.
Even so, you should only keep a small amount of cash on hand because the value of money keeps going down over time because of inflation.
When prices go down, on the other hand, the opposite is true.
Pros and Cons of Saving Money in Your Safe
● You have Control and Accessibility of your savings
Having a safe in your home gives you direct control over your money and makes it easy to get to whenever you need it, without relying on outside institutions or going to a bank.
● Assured Security and Protection
A good safe can keep your money safe and secure, making it less likely to be stolen or lost by a break-in or other outside force.
● You have the privacy of savings
Keeping money in a home safe gives you a certain amount of privacy because your money isn't easy for others to see or get to.
● Enjoy the Convenience
Keeping your money at home in a safe can be helpful, especially if you need cash quickly or want to be prepared for a disaster.
Cons:
● Money saved in your house is Vulnerable to Theft
A home safe can protect some things but can still be stolen if someone breaks in or goes after it specifically.
Safes can be broken into if the thief has enough time, knowledge, or tools to find a way around or take out the safe.
● You have zero to limited Insurance Coverage
Insurance plans may not as well protect money kept in a home safe as the money kept in insured banks. It's important to look at your homeowner's insurance policy terms.
● You risk losing your money.
You could lose money stored in a home safe if there is a fire, flood, or other accident, especially if the safe is not fireproof or waterproof enough.
● There is no interest or growth.
Money kept in a home safe doesn't grow because it doesn't earn interest or make any money back.
It loses out on the chance for growth that other ways to save or spend, like bank accounts or investments, may offer.
● You risk inflation
Over time, inflation could make the money saved in a home safe less valuable because it doesn't earn interest or returns on investments that could grow faster than inflation.
Before you decide to keep money in a home safe, you should think about your own situation, security steps, and the amount of money you want to save.
It's a good idea to talk to a financial advisor about other safe ways to save or invest your money that could give you more growth potential and better safety.
Also, following best practices for keeping your house secure is important. For example, you should install a high-quality safe and hide it from sight.
You should also use strong security measures all over your property.
9. Brokerage Account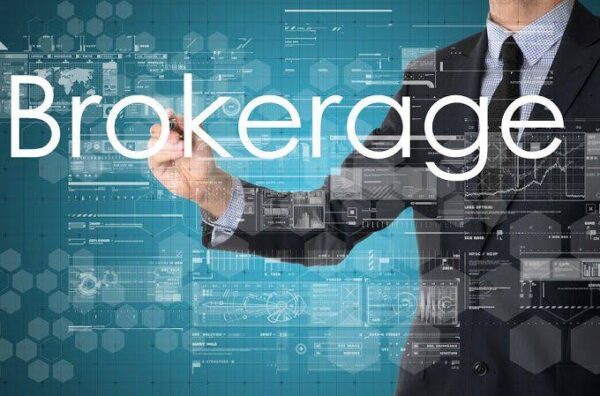 A brokerage account mainly buys and sells securities such as mutual funds, stocks, bonds, and exchange-traded funds (ETFs).
This investment account, popularly used for trading investments, can also serve another purpose: saving money.
Nowadays, there is a thin line that differentiates a brokerage account from a bank account.
The two accounts are beginning to serve the same purpose.
A brokerage account allows holders to write checks, collect interest on funds, and pay bills.
In order words, holders of a brokerage account don't necessarily need to have a bank account.
So if you've been meaning to save some money, but don't have a bank account, here are some ways you can save using a brokerage account:-
Keeping your deposit in cash in a brokerage and leaving it to attract interest.
Buying an exchange-traded fund (ETFs) of short-term government bonds.
By buying a brokered CD
By buying a money market mutual fund.
Each of the methods mentioned above of saving will generate interest whenever you want to redraw your funds. Besides, there are the best online brokerage accounts for you if you choose to save with them.
Pros and Cons of Saving Money in a Brokerage Account
● You Enjoy Diversification
Whether you're an experienced investor or starting, you can add new things to your collection and learn from them.
Also, because there are so many kinds of investments, wins in one area can sometimes compensate for losses in another.
● You can operate your account conveniently.
Online trading accounts make it easy and convenient to do everything since you can do it all from home.
But if you'd rather deal with your broker in person, you can also invest with a brokerage company that you can visit.
● There is Growth Potential with Brokerage Saving Accounts.
Brokerage accounts are long-term investments that can help build wealth over time.
Stocks are usually the asset that will give you the best return, but having a trading account where you can hold many different assets is a big plus.
● Liquidity
There aren't many rules about how you can handle your brokerage account purchases, so you can quickly and easily access, buy, and sell assets.
● Professionals manage your account.
If you have an online trading account, you may be able to use a robo-dealer that uses data to suggest investments.
With a broker, you'll have a real person on your account who will advise you on your portfolio based on facts and their expertise level.
Cons
● Brokerage Accounts come with Market risk.
When buying stocks, there is always a risk because the market can increase or decrease.
● You pay fees for your account.
Most brokerage companies will charge you fees as part of the price you pay for their service.
Fees like maintenance, annual, and deal execution fees may be part of these costs.
● There is always Regulatory Risk.
Government agencies like the Securities and Exchange Commission (SEC) oversee brokerage companies.
This means that the rules and how they are enforced may affect the firm, its stability, and your investments.
● Limited Guarantee
Most brokerage companies are members of the Securities Investor Protection Corporation (SIPC), which gives them a limited guarantee.
This is not the same thing as being an FDIC-insured member-FDIC company.
The SIPC does promise asset protection, but only up to a certain amount, and doesn't cover market losses.
10. In a Self Storage Unit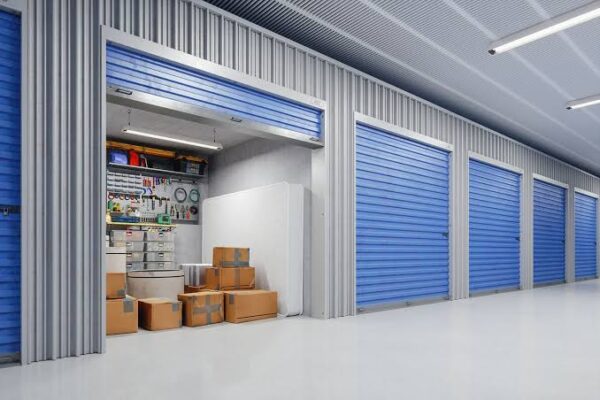 Did you know that one in ten American families rents a storage unit? Self-storage rooms can be rented as part of the moving process or as a way to store things for a long time.
No matter your reason, you don't want to spend more on storage than you must.
Another great way of saving money without a bank account is by keeping it in a self-storage facility.
Although this method is commonly used for storing antiques and documents, it can be adopted when saving money.
Renting a self-storage unit may be expensive, but nothing beats the security and insurance that comes with it.
Pros and Cons of Saving Money in a Self-Storage Unit
Pros
● You can store other items.
Self-storage units give you more room to store your things, like valuable items or important documents you want to keep safe.
This can help you eliminate mess and make your home a better place to live.
● You are assured of good Security Measures
Most self-storage facilities have security measures in place, such as surveillance cameras, access control systems, and on-site staff, which can make your stored things safer.
● Self-storage rooms are flexible in terms of how long you can rent them.
You can rent a box for a short time or as long as you need. This gives you the flexibility to change your storage needs as your life changes.
● It is easily Accessible.
Most self-storage places have handy hours, so you can get your things whenever necessary.
This can be helpful if you want to be able to get to your money or other valuables at any time.
Cons:
● You pay extra cost
Renting a self-storage unit comes with extra costs, which can change based on location, unit size, and facility amenities, among other things.
If you're storing things you don't need or the value of the things you're keeping doesn't justify the cost, renting a storage unit may not be worth it.
● You could lose your money
Even though most self-storage facilities have security measures, there is still a chance that your things will be stolen or damaged.
To keep your cash safe, choosing a reputable storage center and taking the right steps is important.
● Lack of Accessibility
Depending on where the storage facility is and your availability, getting to your saved money may not always be easy or quick.
This can be a problem if you need to get to your money often.
● Insurance Coverage May Be Limited
Self-storage facilities may have limits or exclusions on the insurance coverage they offer.
It's important to look over the terms of the insurance contract.
And if needed, consider getting more insurance to protect your stored items, including money.
● Risk of inflation
Money kept in a self-storage unit doesn't earn any interest or returns. Due to inflation, your savings may lose some of their value over time.
Before you decide to store your money in a self-storage unit, you should consider the value and usefulness of the things you want to keep.
It would be best to consider other options, such as bank accounts, online savings accounts, or other safe financial instruments to help your money grow and keep it secure.
Also, compare the security measures, reputation, cost, and entry rules of different self-storage facilities.
11. Under Your Mattress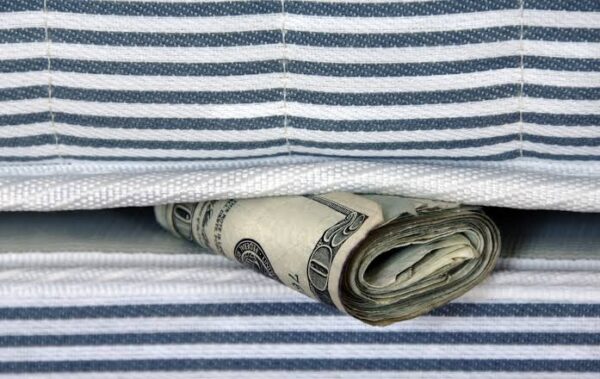 The option of saving money under your mattress may sound old school, but it's still a saving method still practiced in this modern age.
So if all the saving methods mentioned above doesn't still well for you, you can try out the option of placing your savings under your bed.
One benefit of this saving method is that it offers you peace of mind.
Pros and Cons of Saving Money Under Your Mattress
Pros
● You can easily access your money
If you keep money under your mattress, you can get to it immediately whenever you need it, without waiting for banks or other financial institutions.
● You are assured of privacy
Storing money at home gives you some privacy because other people can't see your money, and it doesn't leave a digital trail.
This can give people who care about privacy in their financial affairs peace of mind.
● You can better address financial Emergencies.
Keeping cash under the mattress also covers you in an emergency, though it may not be one of the best places to keep an emergency fund.
If you need to leave suddenly to help a family member in need, you'll save yourself a trip to the ATM.
● Saving money under your mattress attracts no fees or costs
Unlike some bank accounts or financial services, putting money under your mattress usually has no fees or costs.
This could be a good idea if you want to avoid getting in trouble.
● You get Offline Security for your money
Money you keep under your mattress can't be hacked or stolen online because it's not tied to a digital network. This can give people who are worried about internet security a sense of safety.
Cons:
● Risk of theft
The risk of theft is higher when you keep money at home instead of in a bank or other safe place.
If you hide money under your mattress and someone breaks in or finds it, you could lose all of it and have no way to get it back.
● Lack of Protection
The account insurance that banks offer does not cover money kept at home.
If there is a fire, a natural accident, or something out of your control, you could lose your money without getting it back or compensation.
● Your money can't grow under your mattress
Money you keep under your mattress doesn't make interest or give you a chance to grow it. Over time, inflation can make it harder for your savings to buy things, which makes them worth less.
● The money could damage or experience bad wear and tear
If you keep money under your mattress, it could get wet, be eaten by bugs, or be destroyed by accident.
This can cause money to be lost if it is not protected well enough.
● You may have some Legal Issues saving money at home
In some places, having a lot of cash at home can be a red flag or even a problem with the law. It's important to know if there are any rules or standards for reporting cash holdings in your area.
Before you decide to put money under your mattress, you should think about the pros and cons.
Think about other choices, like bank accounts, savings accounts, or other safe financial instruments that can protect your money, help it grow, and give you more peace of mind.
If you want to keep money at home, you should take steps to keep it safe, like putting it in a safe or another secure place. You should also ensure you have enough home insurance to cover any possible losses.
Other Smart Waya to Save Your Without A Bank Account
By Paying Your Debt
One clever approach to saving money without a savings account is to apply it to debt. The more debt you pay off, the less interest you will pay.
This can save you a lot of money on your loan over time. Start with the best debt-payoff apps if you find it difficult to pay your debt faster.
In fact, if you have high-interest debt, such as a credit card amount, this is a better way to save money than putting it in a savings account.
P2P (Peer-to-Peer) Lending Services
In recent years, peer-to-peer (P2P) lending services have become a common way of saving money.
P2P lending lets people who want to borrow money get personal loans without going to a bank. Hence you can be their creditor by saving your money with p2p services.
It also lets individual lenders earn great returns on their investments by paying the loans with the money they put into their lending accounts.
People who want to give money to people who wish to borrow money do so through websites like Prosper.com.
Even with the best P2P loans, your account is not FDIC-insured like a bank savings account, so that you could lose money.
The service checks out borrowers; most of the time, they must meet certain standards to get loans.
Invest in Your Business
Rather than have your money sitting in a bank account doing nothing order accumulating low interest, you should invest it in your business.
Investing or even a business can give you a good return on your investment as long as the business makes money.
Businesses also lose money when times are very bad. A farm can be a real business, even if it doesn't always make money. One example is investing in a farm, blog, or course.
Precious Metals
Precious metals are one good way to save money besides putting it in a bank account.
Historically, precious metals have had a low or negative correlation with other asset classes like stocks and bonds.
This means that when these investments go bad, precious metals don't usually follow, at least not by much, and may even increase in value. You can even make money selling scrap metal too.
Luxury Assets
Fine art, cars, watches, diamonds, and other jewels, and just about anything else that can be considered a collectible fall into this group of tangible assets you can save your money in.
In their favor, they are things that can be seen and touched, unlike a bank account, which could take time to get if the bank that held it goes out of business.
Still, investments in luxury goods are not a safe thing.
They are a good alternative to bank accounts because they have rapid appreciation due to strong financial market performance or periods of popularity, increasing demand, and prices.
Save with an app that rounds up the change
Using an app that rounds up your change is a fantastic method to hold money online without a bank account and avoid dealing with actual currency.
Good money savings and rounding apps are excellent examples of this. It works as follows: if you buy a coffee for $2.30, the remaining $.70 is also remitted.
Acorns invest your money for you once your total savings reach $5.
Because the app can only work with non-cash purchases, you will need to create an account.
However, suppose you want to save your money somewhere other than a traditional bank account. In that case, savings apps can be a wonderful option – especially since it includes you saving money without even realizing it.
How To Choose the Best Alternative to Bank Account for Saving Money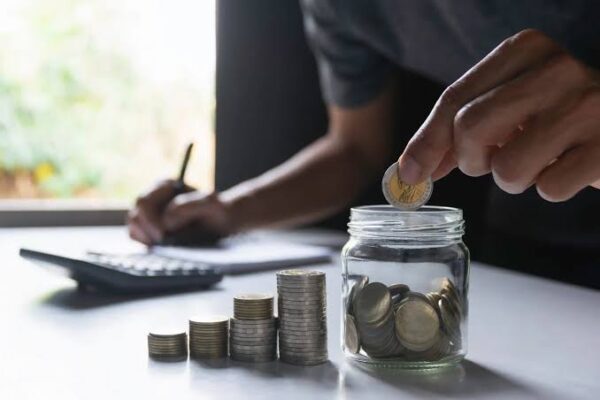 When picking the best way to save money besides a bank account, think about the following:
Ensure the alternative way you choose keeps your money safe and secure to a reasonable degree.
For digital platforms, look for things like safe storage choices, ways to prevent fraud and encryption.
Also, Think about how easy it is to get to your money and handle it. Look for alternatives that make it easy to put money in and take it out, check your amount, and keep track of your savings.
Think about things like access to ATMs, mobile apps, and customer service.
Check out the costs and fees ofSavingMoneywithout a bank account. Look at the costs and fees of the alternative way.
Some choices may have fees for each transaction, each month, or other things. Compare these fees to ensure they are fair and won't hurt your savings too much.
You should never overlook chances to earn interest or grow your savings through investments.
If you can, consider choices that allow you to earn interest or grow your savings through investments.
Look for options offering competitive interest rates or ways to invest your money that fit your financial goals and how much risk you are willing to take.
Are these great ways of Saving money without a bank account Reputable and Trustworthy?
Some of these methods, like prepaid cards and brokerage accounts, are trustworthy. However, Find out what the alternative method provider is known for and if you can trust them.
Look for other users' scores, reviews, and comments to determine how trustworthy and reliable the service is.
Also, check out any extra features or benefits of the alternative way.
This could include tools for making a budget, keeping track of savings goals, resources for learning about money, or customer award programs.
These can help you save more money generally.
The alternative methods to bank accounts may be good but know how they are regulated and what customer protections are in place.
Look for groups or platforms that follow the rules about money and offer ways to protect your money.
Don't overlook Compatibility and Integration with these savings accounts. Consider how well the alternative method fits your money habits and how you live.
Check to see if it fits with the ways you like to pay, the tools you use to handle your money, and other parts of your financial routine.
It's also a good idea to talk to a financial advisor or get help from local resources to determine if the alternative is right for you based on your finances, goals, and preferences.
They can give you advice tailored to you and help you make a good choice.
Should I Keep Cash Away from the Bank?
According to the Federal Deposit Insurance Corporation (FDIC) website, "no depositor has ever lost a penny of insured deposits since the FDIC was established in 1933."
However, FDIC coverage is limited to "$250,000 per depositor, per FDIC-insured bank, per ownership category." This is true for both the original amount and any interest paid.
Can I save for long-term goals if I don't have a bank account?
Yes, you can save for long-term goals without a bank account.
You can create a designated savings plan, make regular contributions to your funds, and investigate alternative investment opportunities that correspond with your long-term goals.
Good Read: Can You Lose Money In A Savings Account?
Bottom Line
Every strategy for Saving money discussed in this article has its own advantages and disadvantages. So the decision is entirely yours. Various than the basic passbook savings account, there are various ways to store money that can provide better interest rates.
They may not be as convenient as a savings account and have rules such as minimum balances and monthly transaction limits. They are not covered by the federal government either. However, depending on your financial situation, they may be enticing.
It is important to examine and compare your saving options, taking into account aspects such as prices, security, accessibility, and any limits associated with each method.
Furthermore, it's a good idea to talk with a financial counselor or seek advice from local resources to determine the best way to save money without a bank account based on your individual circumstances.
Frequently Asked Questions
Q: Is the Best Place To Store My Savings a Savings Account?
While opening a savings account at your bank is safe and easy, there are some drawbacks. Individuals who keep their money in a savings account miss out on higher interest payments that could be provided by a high-yield savings account or certificate of deposit (CD).
Q: Does a brokerage account make you money?
Brokerage accounts are used for day trading to gain short-term earnings and long-term investing. Most brokerage accounts also allow you to earn a reasonable return on uninvested capital. A broker manages your brokerage account and serves as the custodian for its securities.
Q: Can I save money without a bank account?
Yes, you can save money without having a bank account. Alternative techniques and financial instruments, such as prepaid debit cards, mobile payment apps, and digital wallets, are available to help you save.
Q: How do I keep my savings safe without a bank account?
You can keep your savings safe without a bank account by employing secure storage solutions at home, such as a safe or a lockbox. To protect your savings from loss or damage, take precautions such as selecting a secure place and keeping the information discreet.
Q: How long can money be kept on a prepaid card?
Gift cards have their own set of rules. Under federal law, gift card funds must be valid for at least five years, but some states' rules grant you extra time. Inactivity fees can only be assessed under federal law after 12 months of inactivity and if additional conditions are met.
Q: How can I earn interest on my savings without a bank account?
Earning money on savings without a bank account can be more difficult, as banks often offer traditional interest-bearing accounts. Alternative choices, such as peer-to-peer lending platforms, investment accounts, or online financial services offering interest-earning opportunities, may be accessible.
Q: What are the benefits of saving without a bank account?
Saving without a bank account has several advantages, including avoiding banking costs, retaining anonymity, and having more control over your cash. Furthermore, it can be a viable choice for people with restricted access to banking services or a desire to keep their financial affairs apart from traditional financial organizations.
Q: Is it better to save money in a bank or a credit union?
Better savings and loan interest rates: Credit unions provide greater interest rates on savings accounts and lower interest rates on loans, which is exactly what customers desire. Higher interest rates on bank accounts help your money grow quicker, while lower interest rates on loans make borrowing money more affordable.
Q: Are there any downsides to saving without a bank account?
There are certain disadvantages to saving without a bank account. These include difficulties generating income or growing your funds, limited access to financial services, and deposit insurance absence. Creating a credit history or obtaining some financial products may be more difficult without a bank account.
Q: How can I keep track of my money and progress without a bank account?
You can track your savings without a bank account by keeping comprehensive records of your deposits and withdrawals. You can also use budgeting apps, spreadsheets, or personal financial tools to track your progress and your savings objectives.
Q: How long can I keep money in PayPal?
How long will PayPal keep your money? Your money is typically held for up to 21 days. However, you may do numerous things to shorten this timeline.
Q: Can you get a credit card with no bank account?
You can receive a credit card even if you don't have a bank account. However, paying your credit card bills without a bank account may be difficult. If you have a bank-issued credit card, you may be able to pay in person at a local branch. You might also send a money order or use a transfer service like Western Union.
Q: Is it better to put money in a money market or savings account?
If you don't have a lot of money, to begin with, a savings account makes sense because you can discover accounts with no minimums. A money market account is a fantastic choice to earn a greater APY and meet a higher account minimum.