Some of the links in this article are "affiliate links", a link with a special tracking code. This means if you click on an affiliate link and purchase the item, we will receive an affiliate commission.
The price of the item is the same whether it is an affiliate link or not. Regardless, we only recommend products or services we believe will add value to our readers.
By using the affiliate links, you are helping support our Website, and we genuinely appreciate your support.
Last updated Jun. 9, 2022 by Jessica Green
Just because everyone you know saves money in a bank doesn't mean there aren't other great ways to save money without having a bank account.
Banks are great no doubt, but it isn't the only reliable and reputable means for you to save money. There are several other options available, you can check them below.
Using a Prepaid Card
Although most people use a prepaid card for the sole purpose of spending money, you can switch the narrative by loading money onto your prepaid card with the intent to save the money.
So without having a bank account, you can save money on your prepaid card.
What's a Prepaid Card, and How does it Work?
A prepaid card is a payment card that acts as an alternative to a bank's credit or debit cards. This kind of card which isn't linked to a bank account allows you to load money into it for the purpose of making a purchase or saving.
A prepaid card works just like a bank's card and can be used anywhere you could use a bank card. But unlike a bank's credit card, it doesn't afford you the ability to establish a credit history.
Nevertheless, it's a great tool for keeping your money aside.
In a Post Office Account
If you are without a bank account, the post office account offers you a convenient way to receive and save money.
What's a Post Office Account, and How Can I Have One?
A post office account is a postal savings account under the Post Office Saving Scheme that allows you to save and earn an interest of 4% on your account balance. But, it is meant for individuals who want to save for a fixed period.
So if your goal is to save for a year or more, then try opening a postal savings account. It doesn't require that you have a bank account.
To open a Post Office Account, follow the following steps:-
Obtain a postal saving form from any post office closest to you or visit your state postal office's official website for the online form.
Fill in the required information and provide the needed KYC documents. The documents needed usually consist of two passports and a means of identification but this depends on the country.
Upon submission of the form, you can go ahead to make deposits after your account has been verified.
PayPal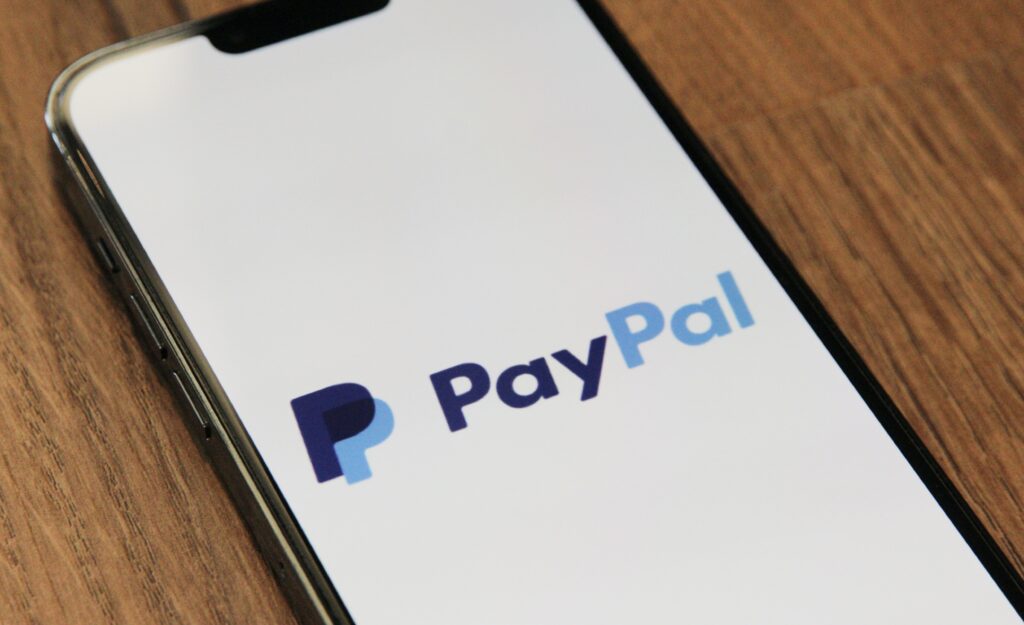 PayPal is a popular online payment system that makes it easy for you to send money, receive money, and make purchases online. But one hidden fact about Pay Pal is its ability to help you save money without having a bank account.
Although PayPal provides the option of linking your bank account to its system, it isn't a compulsory feature.
To start saving your money on PayPal without a bank account, follow the steps below:-
Visit www.paypal.com and sign up for a personal account.
Provide the needed information about yourself.
Skip the section that demands you to link your credit card and bank account to PayPal. You can do this by clicking on the "I'll Link My Bank Account Later" button.
Then go ahead to verify your email address.
With a now-created PayPal account, you can receive money and decide to save it. Whenever you need the funds, you can transfer them to the bank account of a trusted friend who'll have the money redrawn.
Linking your bank account number to PayPal may be an optional feature when creating an account, but it is needed when you want to make a withdrawal. Besides that, you can enjoy every other PayPal services which mostly include receiving money, money transfer, and online purchases.
In a Money Market Account
Another great way of saving money without a bank account is by depositing it in a money market account. This method of saving money allows you to earn a higher interest rate than the standard savings accounts.
How Does a Money Market Account Work, and What's Everything I Need to Know About It?
A Money Market Account is a savings type of account offered by banks to encourage short-term savings amongst its consumers. The money market account is actually not so different from the regular savings and checking account but it's great for individuals without a bank account who wants to save money.
Because the Money Market Account allows for a very limited amount of withdrawal a month, it becomes great for people like you who want to save. But one thing to note is that a Money Market Account requires a minimum opening deposit and a minimum balance.
To open a Money Market Account, choose a financial institution of your choice and submit an application for a Money Market Account. Different financial institutions have different requirements for a Money Market Account so choose one that fits your plan and submit the required documents for verification.
With a verified account, you can make deposits, and you'll be qualified to receive a Money Market Account's debit card or check that can be used to redraw your funds.
With a Trusted Friend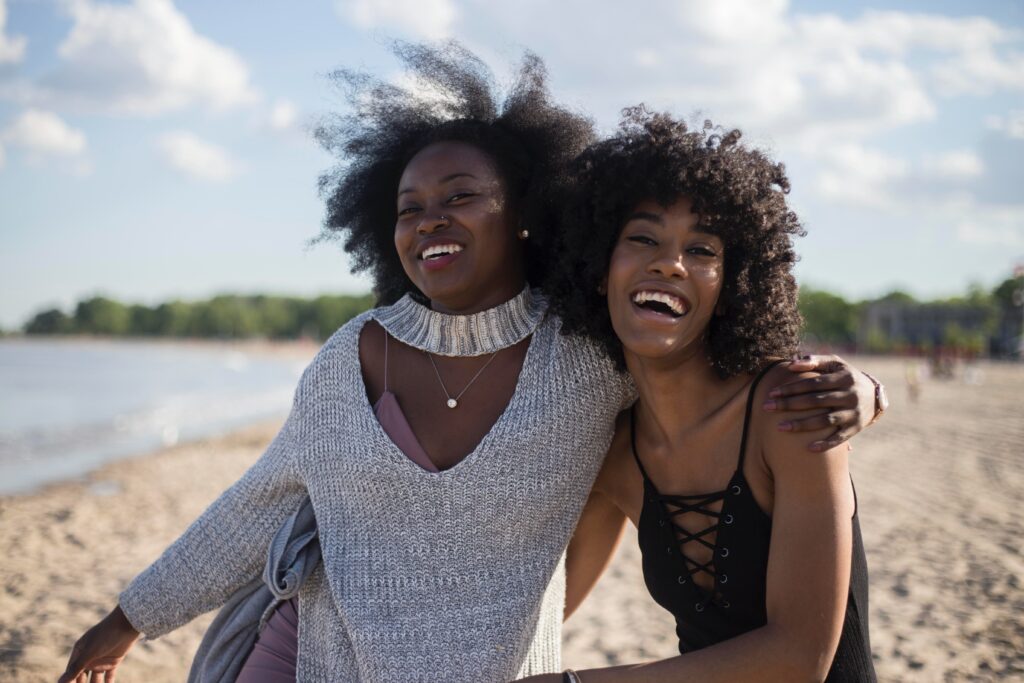 Saving money in the hands of a trusted friend or family member is one of the most common and reliable ways of saving money if you don't have a bank account.
Most people without a bank account adopt this method of saving money because to them, it keeps their hearts at ease. So if you're someone who has no trust in banks or financial institutions of any kind, then this method of saving money is great for you.
But before saving money in the hands of a friend, you need to have absolute trust in that friend. In addition, there has to be a third party who's aware of your dealings.
Crypto currency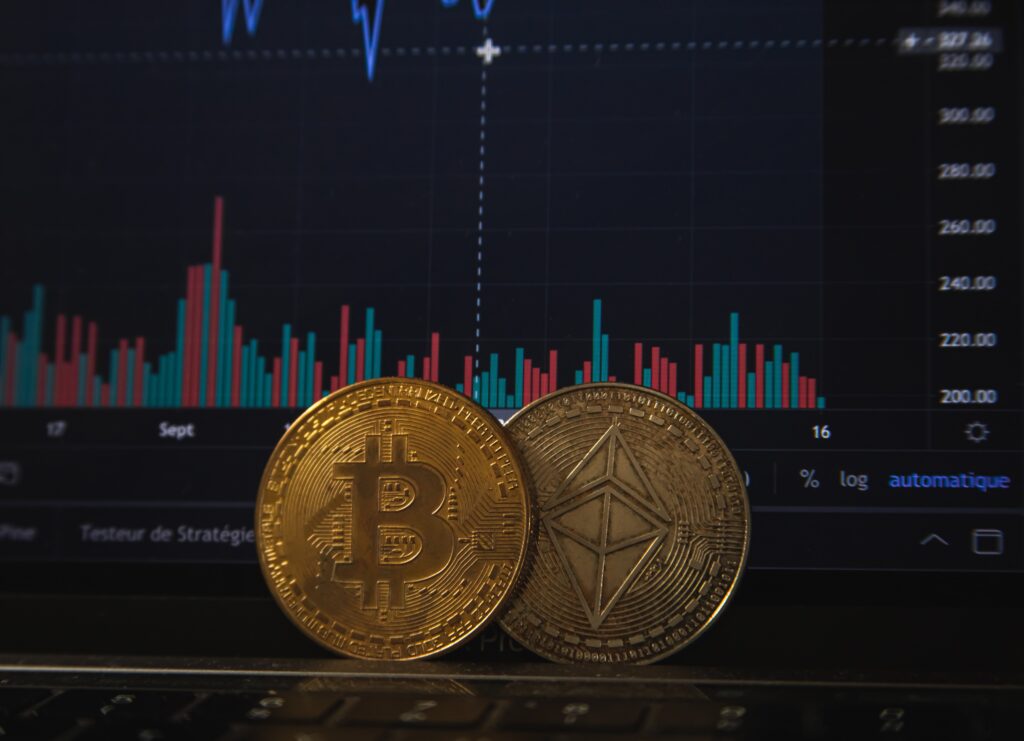 Saving money via Crypto is becoming the new trend amongst the unbanked. So if you're part of the populace who are without a bank account, you can still have control over your financial future by investing in cryptocurrency.
Here's how to start your saving journey through Cryptocurrency.
First, you need to choose whether to buy cryptocurrency through a broker or cryptocurrency exchange platform like Coinbase, Binance, Gemini, and more.
After deciding on the above step, you can go ahead to create an account on the decided platform. Make sure to provide accurate information about your identity in order to be verified.
Then go ahead to deposit cash into the account. You don't need to link your bank account to deposit money. Other methods of making deposits include wire transfer, PayPal, prepaid card, etc.
With funds in your crypto account, you can now buy any cryptocurrency of your choice. But make sure to secure a storage wallet for your cryptocurrencies in order to prevent theft.
After buying a cryptocurrency, you can leave it in the crypto account and let it collect interest and fees. This act which is called staking is how you can save your money via cryptocurrency.
.
In Credit Unions
If you need a more personalized, community-oriented, and less expensive method of saving your money, then the idea of saving in a credit union account may just be what you need.
A credit union account is not very different from a traditional bank account. They both offer the same services and security.
But unlike banks which are owned by investors, Credit unions are nonprofit financial institutions created for the sole purpose of encouraging saving among their members. And for this reason, they offer higher rates of return on a savings account.
In addition, they offer no monthly service fee, no minimum balance requirement, free online and mobile banking, as well as free e-statements.
So if you want to save without a bank account, then consider having a credit union account.
In A Good Safe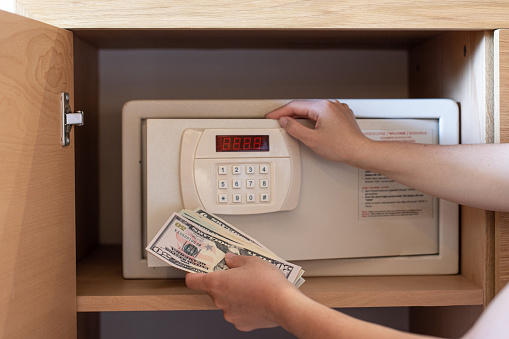 If you are the kind of person who feels comfortable with having your money where you can see and access it, then investing in a good home safe can be a great way for you to save money without having a bank account.
Some of the benefits of saving money in a home safe include:- the absence of maintenance fees, privacy on income and transaction details, absence of minimum balance fee, and easy accessibility of money.
Brokerage Account
A brokerage account is an account mainly used for the purpose of buying and selling securities such as mutual funds, stocks, bonds, and exchange-traded funds (ETFs).
This investment account which is popularly used for trading investments can also serve another purpose which is saving money.
Nowadays, there is a thin line that differentiates a brokerage account from a bank account. The two accounts are beginning to serve the same purpose.
A brokerage account currently allows its account holders to write checks, collect interest on funds, and pay bills. In order words, holders of a brokerage account don't necessarily need to have a bank account.
So if you've been meaning to save some money, but don't have a bank account, here are some ways you can save using a brokerage account:-
By keeping your deposit in cash in a brokerage and leaving it to attract interest.
By buying an exchange-traded fund (ETFs) of short-term government bonds.
By buying a brokered CD
By buying a money market mutual fund.
Each of the above-mentioned methods of saving will generate interest whenever you want to redraw your funds.
In a Self Storage Unit
Another great way of saving money without a bank account is by keeping it in a self-storage facility. Although this method is commonly used for storing antiques, and documents, it can be adopted when saving money.
Renting a self-storage unit may be expensive, but nothing beats the security and insurance that comes with it.
Under Your Mattress
The option of saving money under your mattress may sound old school, but it's still a saving method still practiced in this modern age.
So if all the saving methods mentioned above doesn't still well with you, you can try out the option of placing your savings under your bed. One benefit of this saving method is that it offers you peace of mind.
Final Words
Every method of saving money on this article comes with its unique benefits. So the choice is yours to make.