Last updated Aug. 31, 2022 by Jessica Green
Selling scrap metal is an excellent way to make money from garbage and worthless materials. It can also help in the resolution of environmental challenges that are currently plaguing the earth.
This article reviews how to make money selling scrap metal.
WHAT IS SCRAP METAL
Scrap Metals are metals that are left over from the production of a product and can be melted down and reprocessed into another usable form.
Scrap metals are gotten from a lot of commercial products like automobile parts, appliances, furniture, and construction surplus. A reasonable amount of money may be obtained by selling even the most rusted of scrap metal.
THE BENEFITS OF SELLING SCRAP METAL
Aside from the monetary benefits associated with selling scrap metals, there are other benefits of scrap metals.
Recycling of scrap metals enables the cleaning up of garbage in our environment. It also contributes to the creation of employment opportunities for a large number of individuals.
WHAT IS THE VALUE OF SCRAP METAL?
Most scrap yards determine the value of a scrap metal by looking at its weight. These types of yards follow the principle of "the more metal you bring, the more money you'll earn"
Most scrap yards divide metals into two categories: ferrous metals and nonferrous metals. According to the United States Environmental Protection Agency, ferrous metals are more frequent in municipal solid waste than nonferrous metals. However, nonferrous metals are more valuable in terms of money. Ferrous metals are metals that include elements such as iron and steel.
Where to Find Scrap Metal for Business Purposes
To make money selling scrap metals, you need to have a source that provides you with scrap metals.
Here are places to find scrap metals for business purposes.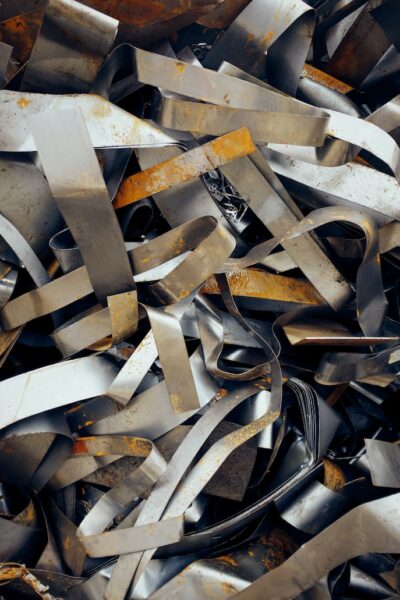 LOCAL REPAIR BUSINESSES
Local repair business centers are the best places to find scrap metals. Find local repair stores and enquire about their scrap metals.
Most large repair business centers already have clients who book to get rid of their scrap metals. So when looking for repair businesses, target the local and small ones.
Local repair businesses are always in need of people to clear out their scrap metals.
RETAIL DISTRIBUTION CENTERS
Retail establishments replace their shelves on a regular basis. This is done for the sake of safety and convenience.
Hence, retail establishments are a valuable source for used steel shelving and shopping carts that have been damaged.
TECHNICIANS AND ELECTRICIANS
Most professional repairmen often have a large number of items in their workstation that includes scrap metal from past repair jobs.
Although they may not have as much scrap metal as a local repair business, they will still have pieces and junk that can be used to build up your collection of metals.
Getting scrap metals from different technicians and electricians will help build your collection.
You can also search for scrap metals in your neighbor's yard. But before doing this, seek permission. Most people don't give out their scrap metals for free. You can choose to negotiate a price with them.