Last updated Apr. 3, 2023 by Favour Chinaza
Getting into debt is usually easier than getting out of it. But if you have too much debt, it might be hard to reach your goals, like buying a house, getting married, or even paying all your bills on time.
Debt can feel terrible, but paying it off is how you show that you can handle your finances well. Statistics shows that 35% of your credit score is based on whether or not you pay your bills on time.
One of the best ways to use your debt to your advantage is to pay on time.
Debt management apps can help you do a lot with your finances. They can help you organize and track all your debts in one place if you need a hand. You can even pay off your debts and travel the world. So put your debt information in your phone and take care of it there. Here are some choices to think about.
Why Pay off Debts?
You want to pay off your debts. However, you have multiple payments from multiple creditors due at different times; you are unsure of the best strategy to get out of debt as quickly as possible while paying the least amount of interest.
With a debt payoff app, you can better understand your debts, how much interest each debt accumulates, and how to manage your money effectively.
Good Read: 9 of The Best Budgeting Apps
How Debt Payoff Apps Can Help You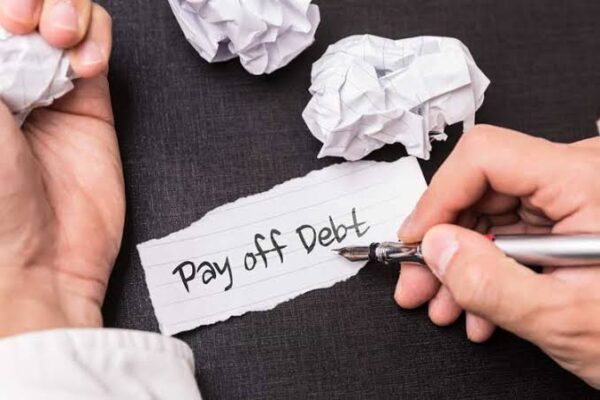 Debt repayment apps assist you in reducing and eventually eliminating your debt. The app determines how this works. The following are the most common features of debt-reduction apps:
Payment planning: Provides a step-by-step plan for repaying debt based on the amount owed, the interest rate, and the monthly payment amount.
These apps frequently include various payoff options and compare their outcomes. For example, the Debt Payoff Planner app allows you to compare multiple strategies, such as the debt snowball and debt avalanche methods.
Automated debt Payoff: Some of the most popular debt relief apps automate as much of the process as possible. Qapital allows you to choose a repayment strategy and then handles loan payments on your behalf.
Digit also analyzes your bank accounts and makes withdrawals you can afford to allocate to your established financial goals.
Tracking and Reducing Spending: Debt repayment apps that connect to your financial accounts can record your expenses and make budgeting recommendations.
Following these suggestions will allow you to save more money for debt repayment.
These apps can also assist you in determining which debts to pay off first, such as credit card debt and other high-interest debt.
Learning about your options and setting debt-reduction goals can be extremely beneficial. For example, you could save money on interest by paying down your debt faster. You could also look into debt consolidation options.
What is Debt Consolidation?
Debt consolidation is when you pay off debt with a personal loan or a balance transfer credit card. Then, instead of multiple monthly loans or credit card payments, you only have to worry about one. You may also qualify for a lower interest rate.
Another advantage of debt repayment is that it can improve your credit score. But, unfortunately, debt, particularly credit card debt, can harm your credit.
Your credit score should improve as you pay it off. Some debt-reduction apps, such as Mint, even let you track your credit score.
Here are four of the best debt payoff apps
1. Qoins (Best for Automation)
Qoin is an app that monitors your debit card purchases to round off your purchases.
When you purchase an item that costs $9.50, Qoins will round it up to $10. The extra $0.50 will be added to your Qoins balance. It does this for amounts less than $2.99.
How the Qoins App work:
The app connects to your financial accounts and allows you to set a debt payoff or savings goal. You'll then create an automated strategy based on how you want to deal with your debt.
Examples are weekly withdrawals, payday withdrawals, or rounding up transactions on a linked account to the nearest dollar and applying the difference to your debt.
You can also apply for a Qoins prepaid debit card and earn cash back to put toward your debt.
This automated method may make your debt repayment plan more convenient. Qoins also provides a variety of reports to assist you in tracking your progress, and the software can be accessed via mobile device or browser.
However, because the app only allows you to pay off up to five debt accounts, it may not be suitable for more complex debt situations.
When the amount accumulated in your Qoins account reaches a level, it can be used to pay off debts. Our Qoins Review shows how you can do this effectively.
For individuals who prefer a hands-off debt repayment technique, this app will greatly assist due to its use of automation when paying off debts.
How Much Does the Qoins App Cost?
The Qoins app is a paid debt repayment service that costs $4.99 per month or $49.99 per year.
This app requires permission to monitor the activities of your debit card.
Pros
Rounds up purchases and directs excess funds to credit card bills
Debt repayment takes place automatically.
Promises to assist you in paying off debt faster and improving your credit score
Cons
There is no free version available.
It does not assist in budgeting or managing other financial matters.
Debt Payoff Planner is one of the best debt payoff apps. It enables you to pay off eight loan types – credit card loans, personal loans, vehicle loans, and more.
You can specify your debt category if your debt doesn't fall under its eight categories.
When you select your debt category, choose a debt repayment strategy that fits you after entering your monthly budget.
Debt Payoff Planner is the best app for paying off debt if you want a detailed plan. It lets you add your debts and has eight types of loans: credit cards, auto loans, and personal loans.
Other types of loans are for anything that doesn't fit into one of these options.
Then, you'll put in your monthly budget and choose the plan you want to use to pay off your debt. Popular ways to pay off debt are the debt snowball and debt avalanche, but you can also make your plan.
Debt Payoff Planner will show you the best way to pay off your debts and determine how long each will take.
Because of this, the app is perfect for people who can't decide between the debt snowball and debt avalanche methods.
Pricing
Ad-supported free download. The Ad-Free Pro version costs $6 for a one-month subscription, $12 for three months, or $24 for a 12-month subscription; the Friends and Family plan costs $9 for a one-month subscription or $36 for a 12-month subscription.
3. Qapital (Best for Automating Your Payments)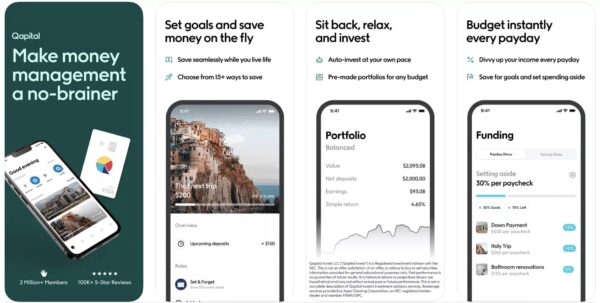 The Qapital debt payoff app has everything you need if you want to automate your finances. Its features can assist you with all aspects of your finances, including a handy round-up tool. These tools
How Does Qapital work?
Qapital allows you to create rules that automatically direct money toward your debts. This set-it-and-forget-it repayment method keeps you from falling behind on payments (or making them late).
The company also provides a feature for automatically repaying student loans.
With Qapital's rules feature, you can set goals and set money aside each time a rule is activated.
These can be as simple as recurring payments into your Qapital savings account or as unusual as putting money aside every time you shop at a specific retailer.
These techniques ensure that you make your payments on time and help you build your credit over time, allowing you to get better rates in the future.
You can have Qapital round up your purchases by a certain amount and save that money towards your goal.
Qapital has great payoff features
Qapital also has a feature called Debt WranglerTM. Debt WranglerTM allows you to easily see how much you owe, select a repayment strategy, and automate your debt payments.
It also allows you to look into refinancing options to help you pay off debt faster and for less money.
Qapital also includes a bank account to set up an auto-debit to save up to 0.25% on your student loan interest rates.
Furthermore, it displays refinance options that may help you get out of debt faster, save money, and lower your accumulated interest rate over the life of the loan.
4. Tally (Best for Fast Payoff)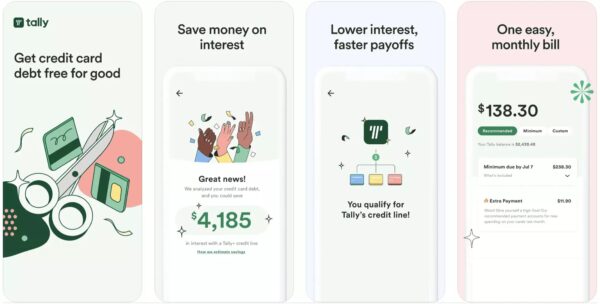 Full Tally Review shows it is a unique debt payoff app that is granted to help you pay off your debt faster. It comes with tools to help you pay off your debt. Unfortunately, the app does not support other types of debt.
You can link your credit card accounts when you first download the app. Then, Tally runs a soft credit check to see if you qualify for the credit line—the minimum credit score is 580.
Tally will pay off your credit cards if you qualify and accept the terms, and you will then make monthly payments to Tally.
How Much Does Tally Costs?
As of August 2022, the variable APR on the credit line can range from 7.99% to 29.99%, depending on your creditworthiness.
You can sign up for a Tally+ membership to get a higher credit line and money back for every on-time payment, but the membership costs up to $300 per year.
Even if you do not qualify for a line of credit, iOS users can use the app to view all of their cards in one place and even make payments using their linked checking account.
You can also use a debt-reduction strategy, such as the debt snowball or avalanche method, or concentrate on the card with the highest utilization rate. The monthly fee for this membership is $4.99.
Overall, Tally can be a good option if you're looking to consolidate your debt. Even if you don't use the credit line, there are enough features to make the monthly fee worthwhile, but if you have an Android device, you're out of luck.
With Tally, you can pay off your credit card debts after providing information about your credit card account.
This app analyzes your debts and internet payments before doing a credit check.
After completing this process, Tally will provide you with a credit line. This app offers greater payment priority depending on your use, APRs, and other factors. The APR you'll be required to pay Tally varies from 7.9% – 25.9%.
Pros
Option to pay debts manually or have them paid automatically for a fee
Tally is available in 44 states
Cons
Tally is an app without any desktop software
It doesn't help you create a budget or manage your finances
Other Debt Payoff Apps Worth Mentioning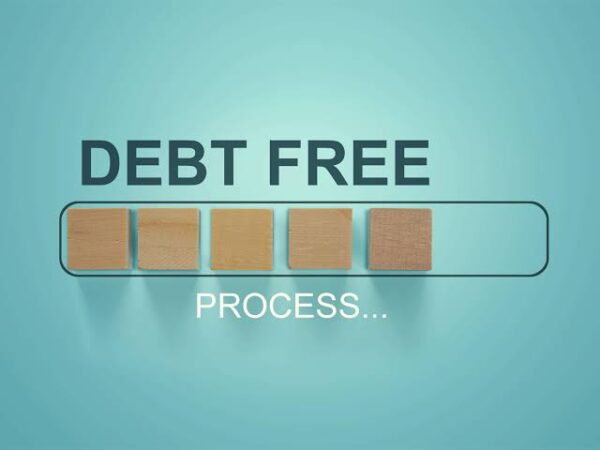 Mint is a surprisingly powerful debt payoff app for the price of nothing. While there are mobile apps for both iPhone and Android, the best features are only available on the desktop platform.
In addition to detailed spending breakdowns and customizable budgets, the "Goals" feature can help you stay on track while paying off your debt.
Choose a goal from the list, such as "pay off credit card debt" or "pay off loans," to get started. Next, Mint will prompt you to select which of your accounts you want to associate with your goal; if you haven't already, now is the time to do so.
Then, Mint will calculate how much you need to save each month from reaching your goal, which can be a desired end date or a monthly amount.
Mint will track your progress once you save your goal. Then, you can use the budgeting tools to determine how to spend more money on your goals. To pay off your bills efficiently, you'll need to budget.
Mint centralizes everything—cash, credit cards, loans, investments, credit scores, and more. Track your bill payments, budget for future payments, and receive notifications when you go over budget or a bill is due. Compare Mint with Personal capital to know which app works best for you.
Credit Karma monitoring services can help you pay off your debt and improve and protect your credit score.
Improving your credit score can help you get lower interest rates on new loans and credit cards, negotiate better terms with your current lenders, and reduce the time it takes to pay off your debts.
The company provides credit scores and reports from Equifax and TransUnion.
With these, you can inform yourself about what positively and negatively impacts your credit score and take action to improve it. You can also learn how to clean up bad credit with Credit Karma.
Credit Karma searches for discrepancies between your TransUnion and Equifax credit reports that may indicate fraud or error, both of which can harm your credit if ignored.
Credit Karma will notify you if it discovers anything noteworthy. The company can also assist you in disputing credit bureau errors.
How it works: When you first open an account, you will enter your debt information, which will be used to determine the best debt repayment plan for you.
The app provides nine different options: debt snowball, debt avalanche, highest monthly payment, highest credit utilization, highest monthly interest amount, and others. You can even create your personalized plan.
You'll be able to track your payments, which you'll enter manually over time, and see various charts to track your progress.
This adaptable debt-reduction app is inexpensive and provides much flexibility in your approach, but it does not offer automation.
What it costs: This debt-reduction app is browser-based but mobile-friendly. The majority of the app's features are free. Still, for $12 per year, you can upgrade to the premium version, which includes text payment reminders, integration with You Need a Budget budgeting software, and account tracking, reporting, and projections.
Quicken is a Debt Payoff App that provides comprehensive financial management software with a debt reduction component.
This debt repayment software allows you to view your entire financial life in one place, including bank accounts, investments, loans, and other financial details.
With some plans, you can manage and pay your debts using the interface available for Windows or Mac.
You can also use tools to search for transactions and determine where your money is really going to create a debt reduction plan and oversee all your spending.
Quicken has been around since 1983, and over 17 million people have used its software.
This company protects your data with 256-bit encryption and offers a 30-day money-back guarantee.
The basic program costs $35.99 per year, but you can upgrade to the more popular "Deluxe" version for $51.99 per year.
This plan allows you to create a budget and track your debt, so it's likely the best option for someone looking for debt relief assistance.
The "Premier" plan is the next level up, including bill pay software and priority access to customer support.
Qube Money is a complete financial management application that allows you to plan your finances using the "envelope budgeting method."
This budgeting method requires you to set spending limits in all discretionary categories, such as groceries, dining out, entertainment, transportation, etc.
Qube Money then creates digital envelopes that work in conjunction with a Qube Money debit card linked to your account.
The app tracks your spending and the spending of other family members who are synced to the program, allowing you to work within parameters and stay on track.
Qube Money is also introducing automated debt reduction, which will assist you in managing your credit card bills and other debts more effectively.
With the budgeting assistance provided by Qube Money, you will also be in the best position to "find" extra money that you previously wasted and can use to pay down debt faster.
Qube Money has free, premium, and family versions that cost $8 and $15, respectively.
Their default security system also requires you to open a "Qube" via your mobile app before using your Qube debit card, making the system foolproof and secure.
You can also apply for Qube Kid cards, which allow your children to learn about and participate in family finances.
Digit is widely praised and has received positive feedback on app stores for good reason. Digit learns about your personal spending habits and begins to save money when it believes you have money to spare.
And, if you're concerned about your checking account becoming overdrawn, you should know that Digit has an Overdraft Prevention feature.
This feature ensures that money is returned to your checking account to avoid overdraft fees if it detects that something will be withdrawn and you do not have enough money in your account to cover it.
It can be difficult to remember to save money, so Digit does it for you. You can also transfer the money you've saved in Digit to your bank account to pay down your credit cards or loans, allowing you to get out of debt faster.
More Ways to Pay Off Debt Without Debt Payoff Apps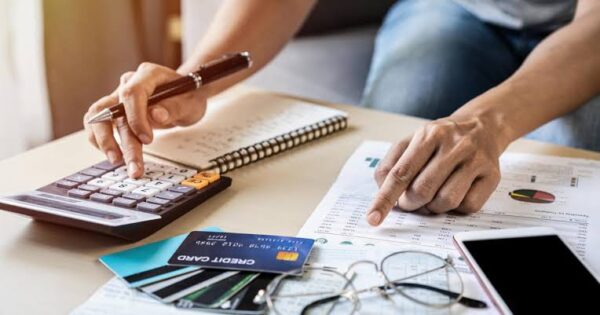 Whether or not you intend to use a debt payoff app, here are some alternatives for reducing your debt balances:
Debt consolidation: If your credit is in good standing, you may be able to save money by consolidating your debts with a personal loan or a balsance transfer credit card.
Debt snowballing or avalanche: Understanding the Debt Snowball detailed guide, you could use it or avalanche approach to accelerate your debt payoff and cut months or even years off your plan.
Debt management plan: If you don't qualify for debt consolidation and are having difficulty making payments, a debt management plan through a credit counseling agency may help you secure lower interest rates and payments. This counselling will consequently make your payoff plan a little easier.
Debt settlement: If you're already behind on payments, you might be able to settle for less than you owe.
You may be able to do this on your own or for a fee with the assistance of a debt settlement company or a debt attorney.
However, you will usually be required to make a lump-sum payment. Therefore, aside from bankruptcy, this strategy should only be used as a last resort because it can severely harm your credit.
Bankruptcy: Bankruptcy may be your only option if your financial situation is dire. Consult with a bankruptcy attorney before considering this option because it can significantly harm your credit score.
How to Pick the Best Debt Payoff App for You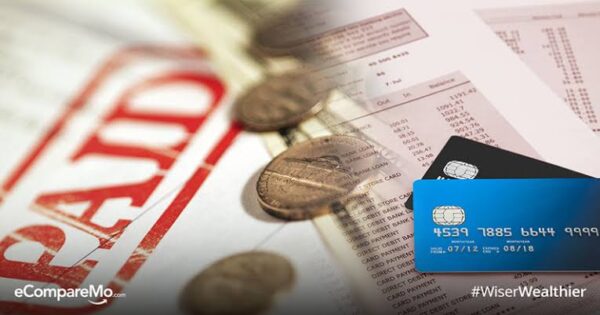 Consider what you require the most assistance with when selecting the best debt management app. Once you've answered that question, you'll know what kind of app to look for. Here are some common examples:
Are you looking for the quickest and cheapest way to get out of debt?
Debt Payoff Planner, a debt payoff app that compares different payoff methods, is exactly what you need.
Do you struggle to pay more than the bare minimum each month?
You should use a debt repayment app that saves money for you automatically, such as Qapital or Digit. All you have to do is set up these apps; they will do the rest.
Would you like to be as hands-on and involved with your debt as possible?
A payment planning app would be useful as a guide in determining a repayment strategy.
Do you want an app to manage all of your accounts and help you save money?
Try Mint, an all-purpose money management app. These apps typically allow you to set financial goals, such as debt reduction and then make recommendations to help you achieve them.
In addition to debt repayment, they provide a convenient location to view your financial accounts.
Because debt repayment apps work differently, it's all about finding the one that's right for you. For example, some customers require an app that automatically directs more money toward their debt payments.
Others are looking for an app to provide them with a detailed debt repayment plan. Plenty of apps with the right features are available for whatever you're looking for.
What is a Debt Payoff Calculator?
A debt payback calculator estimates how long it will take to pay off a loan. In addition, it offers customers the opportunity to make additional payments while providing an economical payback sequence.
Make Sure you Have a Solid Budget as Well.
All of these apps will assist you in paying off your debts more quickly. But, then, it's just a matter of deciding which is best for you based on your debt situation.
In addition to keeping track of your debt and making sure you're paying it off on time and wisely, make sure you have strong budgeting skills.
Excel and Google Sheets are both excellent tools for creating budgets and tracking expenses.
Are Debt Payoff Apps Safe?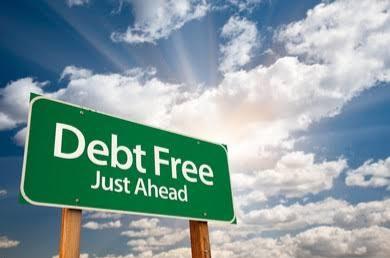 Debt repayment apps are risk-free. You can be confident in your safety using a reputable and well-known debt repayment app.
Use a reputable app at all times, especially if you intend to connect your financial accounts.
It would be best if you exercised caution when using brand-new apps or apps with few reviews or brand presence.
Good Read: 19 Bad Spending Habits to Avoid if You Want to Build wealth
Bottom Line
No matter how you like to deal with your debt, these apps have choices for everyone. We suggest looking at which app works best for you and making it fit your needs.
Mortgage, home equity, and credit card debt are just a few examples of recent nationwide increases. While student loans have decreased in total share of the national debt, they still account for more than $1.5 trillion.
Fortunately, there are as many ways to stop owing money and live debt-free as there are different types of debts, some of which are easier to resolve than others. These debt payoff apps can help you speed up the debt reduction process, whether through careful tracking, reducing expenses, automation, consolidation, or just a shot in the arm here and there.
Frequently Asked Questions
Q: What is the Best Debt Payoff App?
The overall best debt repayment app is Debt Payoff Planner, Qoins is the spare change app, Digit is the best software for individualized debts, and Mint is the best financial management software for debt repayment.
Q: Can Debt Payoff help improve my credit?
Getting rid of debt, especially credit card debt, can help you improve your credit score. But, regardless of your strategy, Experian's free credit monitoring service can assist you in tracking your credit profile's progress and identify potential issues you can address along the way.
Q: Does The Snowball Method Work?
The Snowball Method is a debt repayment method that helps you to eliminate debts. However, it costs more money and time when compared to other conventional debt repayment methods.
Q: What Debt Should Be Paid Off First?
You must pay off your lowest debts while making little savings to pay off the big debts.
Q: Does Paying Off Loans Early Hurt Your Credit?
If you're trying to create a credit history, paying off a bank loan ahead of time might hurt your credit score in a way.
Q: How Can I Track Down All My Debts?
The best way to learn more about your debts is to check your credit report. Annualcreditreport.com offers free access to your credit report from each of the three major credit bureaus—Equifax, Experian, and Transunion—once a year. Access to your credit reports is also a feature many banks, credit unions, and credit cards offer.
Q: How Many Years Before a Debt Can Be Written Off?
The amount of time creditors must sue to collect a debt varies by state. Certain circumstances, such as a debtor filing for bankruptcy, will result in creditors writing off a debt, but the tradeoff is that the bankruptcy will appear on your record. If you fall far enough behind on payments, your creditor may sell your debt to a collection agency. The collection agency then becomes your new creditor.
Q: What's the cost ofs Debt Payoff apps?
Some debt repayment apps are completely free, while others charge a fee. Monthly subscriptions are the most common, but you may be able to pay a yearly fee and receive a discount.
Even when fees are associated with debt repayment apps, they are not prohibitively expensive. Most are under $5 per month. That's not a bad price to pay if the app helps you manage your debt, especially since you'll only need it until you've paid off everything you owe.