Last updated Apr. 18, 2023 by Peter Jakes
It can take a long time to get rid of credit card debt. Tally is one option for perhaps speeding up the process. In this "Tally Review: Pay Off Debt Faster," we'll discuss what Tally is, how it works, and what you need to know before signing up.
Tally combines your credit cards into a single low-interest line of credit, allowing you to make a single payment while saving on interest and fees.
The organization has been operating since 2015 and has received high marks from customers who have used it to manage their credit card debt. Tally has a 4.3 out of 5 rating – good – from over 550 Trustpilot ratings and a 4.5 out of 5 rating from 17,000 reviews on Apple's App Store.
Tally has a few different features, but they all add to the company's fundamental promise: to help customers save money and get out of debt faster. The company forecasts that the average member will save $4,185 over five years.
What Is Tally?
Tally is a mobile app for Android and IOS that helps you save money while you pay off your credit card debt.
Tally's primary goal is to help people consolidate their debts. To help you save money, Tally determines which of your credit cards has the highest interest rate and pays off those bills using its line of credit.
Since Tally's interest rate is lower than that of your high-interest credit cards, so you pay less over time.
Don't miss Stash Review: Pros, Cons, Cost, and More
How Does The Tally App Works?
To start consolidating your debt with Tally, you'll need to give them some information about yourself and your credit cards. How does it work?
1. Download the app and then set up an account. Tally needs your email address and a password from you.
2. Add some basic information and find out if it's okay. Enter your phone number, address, income, and birthday, and then agree to a soft credit check, which doesn't affect your credit score. If approved, Tally will show you the amount of your approved credit line and the APR.
3. Add credit cards. You can use the camera on your phone to scan your credit cards or type in the information. The app will connect to your credit card accounts and check how much money you have left on each one.
4. Accept the Tally offer. Accept the offer and its terms and conditions.
5. Connect your checking account. Tally takes payment from your bank account.
Tally pays your credit cards. With your permission, Tally will usually pay off any credit card balances with an APR higher than the credit line. In return, you pay Tally money every month.
Related: StudySoup Review: Is This a Legit Way to Make Money in College?
Who Is Tally a Good Fit For?
Tally is especially helpful for people with a good credit score but a lot of credit card debt. You'll most of the time need a credit score of at least 660 to get a more significant credit line and bigger APR discounts.
There are, however, some exceptions, and the company can sometimes help people with credit scores as low as 580.
It's also a good choice if you have trouble remembering when your credit card bills are due. Even the free membership without a line of credit has features that can help you figure out how to pay your bills.
Use the debt payoff calculator on the company's website to see if Tally might work for your finances. You can get a good idea of how much the company might be able to help you save by giving them a few pieces of information, like your credit score range, your current balances and APRs, and your most recent payment.
If you want to use the calculator, you don't have to give out any personal information. If you decide to sign up for the service, the company will do a soft credit check on you. Doing a soft credit check on you won't hurt your credit score, so you don't have to worry about it.
Pros and Cons of the Tally App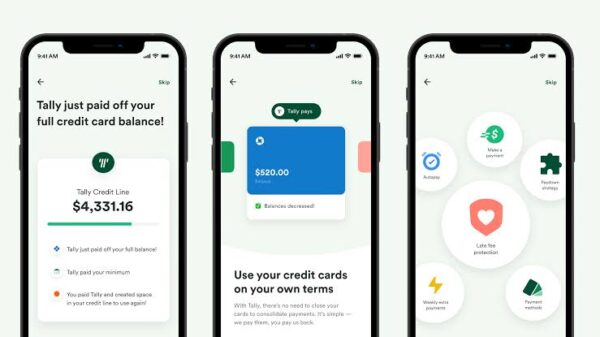 As with any financial decision, you should carefully weigh the benefits and drawbacks of joining Tally and obtaining a line of credit. Consider these benefits and disadvantages when calculating if Tally is right for you.
Tally Review: Pros
There are no origination, late, or balance transfer fees.
It is possible to get out of debt up to twice as fast and save thousands of dollars in interest.
Payments can be made automatically to prevent late fees from your credit card companies.
Consolidates all of your bills into a single monthly payment to reduce confusion.
The approach of calculating potential savings that are open and transparent
Tally Review: Cons
Not accessible everywhere – you won't be able to get a credit line if you live in Maine, Montana, Nevada, Vermont, West Virginia, or Wyoming.
A minimum credit score of 660 is necessary for larger lines of credit, while the company works with scores as low as 580 for a $300 annual fee to access a greater line of credit and more significant discounts with Tally+.
Not intended to assist you in preventing future debt; you'll need another budgeting tool to help you put safeguards in place to avoid slipping into the debt trap again.
Related: StockX Review: Is It Legit or a Scam?
Tally Review: Key Features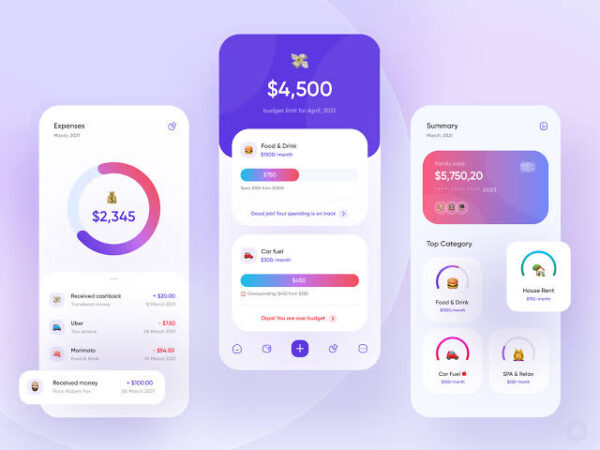 Pay Off Your Credit Cards Debts
Tally keeps track of your balances, APRs, and payment due dates once you get a line of credit and register your credit cards in the app. Then, Tally makes sure you never forget to pay someone.
Plus, Tally determines the best way to pay the slightest interest by figuring out which cards you should pay off first.
You only have to pay the minimum on cards with lower APRs so that you can put more money toward your high-interest balances.
Tally lets you set a different payment method for each card. Tally Pay is great if you have trouble paying off your credit cards on time every month.
If you don't want Tally to pay off a particular card, set it to "You Pay" and uncheck "Late Protection." Tally will still remind you to pay, but it won't use your line of credit.
Currently, Tally works with many of the biggest credit cards, including American Express, Chase, Capital One, Discover, and Wells Fargo. Work, too, are store credit cards for Amazon, Best Buy, Home Depot, and Macy's.
Pay Tally
Tally is a tool for paying off debt. However, it is not a free credit line. It means you have to keep up your end of the deal if you want to get the benefits of debt consolidation and a lower interest rate.
Tally sends you a monthly bill by email that shows how much you still owe. Then, you link your checking account to the Tally app so you can pay right from it.
On the due date, payment is due by 5 p.m. PST. You'll get your first statement about a month after you open your account.
The amount of your minimum payment depends on three things:
● Tally's Spending
You repay the minimum payments Tally made to your credit cards for the month.
● Tally Interest
Your APR varies based on your line of credit.
● Tally's Loan
To stay on track with paying off your debt, you pay back 1% of the total amount you borrowed from Tally.
If your balance is less than $25, your minimum payment is at least $25. But you can always make bigger payments to pay off your debt faster.
Daily Balance Method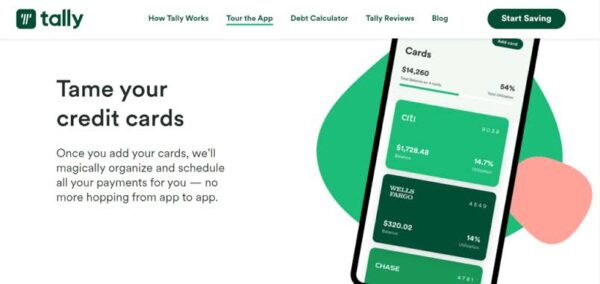 Tally uses your daily balance to figure out how much interest you owe. The daily balance method looks at your daily APR on balance at the end of each day to figure out your daily interest.
Then, Tally adds up all of these monthly payments to find the total interest charge for your statement. Interest is not added to your account daily, so you only pay interest on the money you borrow.
Save Money
At first, Tally saves you money by ensuring you don't miss payments. In addition, you will save money on interest charges if you can find a credit card with a lower APR than most others.
But Tally's real strength is that it helps you pay off your credit card balances in the best way possible.
To do this, Tally determines which credit cards to pay off by looking at the APR and how much you use each card.
Cards with lower APRs than your Tally credit line only get minimum payments, so you should first focus on paying off debt with high-interest rates.
It is called the debt avalanche method, and it's one of the best ways to pay off debt because it saves money on interest charges in the long run.
Tally Debt Advisor
Tally Advisor makes suggestions based on your credit card use and what you want to achieve.
For example, you tell Tally Advisor when you want to be debt-free, and it tells you how to get there. Their computer program determines the best way to pay off your debts faster than just making the minimum payments.
Tally Reviews on TrustPilot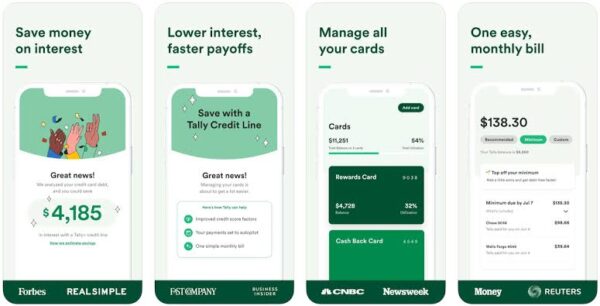 Tally has 74% 5-star reviews on TrustPilot. However, a few users on Reddit say it doesn't positively affect your credit score. So 74% positive review is a pass mark.
See also SurveyClub Review: Is it Legit or a Scam?
How Long Does it Take for Tally to Pay Off Credit Card?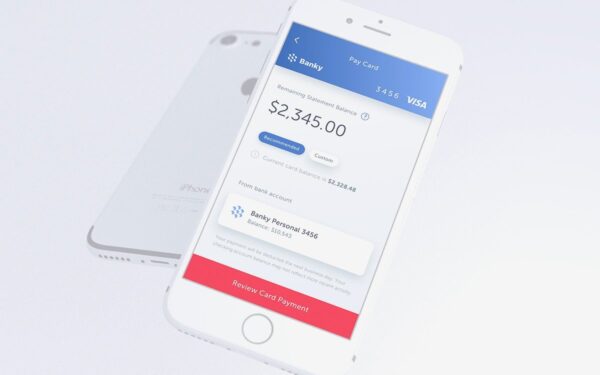 Tally makes sure to pay your cards at least two business days before they are due, so you don't get charged a late fee. You can pay off your credit cards in two ways:
Tally Pay
Tally works because you use your credit line to pay off your cards monthly. So you only get one bill for all of your credit card payments, and you pay Tally back once a month.
You Pay
This option lets you handle payments to your cards and stops Tally from using your line of credit. Instead, Tally sends reminders to pay before your due dates, and you can pay off your cards through the app.
Will Using Tally Affect My Credit Score?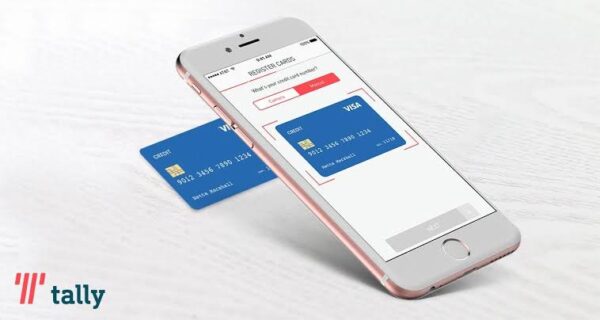 Tally uses your linked bank account to pay off your balance. Then, a soft credit check is done on people who want to use Tally.
Soft credit checks don't affect your credit score as hard credit checks do. To use Tally, users must have a FICO® score of at least 580.
What is The Fastest Method to Pay Off Debt?
If you pay off your debt faster, you might be able to get a head start on your goals, like getting new credit, saving money on the cost of borrowing, or just getting rid of your debt. Here are three ways you can pay off your debts faster.
● Pay More Than the Minimum.
Pay more than the minimum monthly to eliminate your debt and save on interest. The key is consistently making extra payments to pay off your loan faster.
Some lenders will let you make an additional monthly payment if it goes toward the principal. Before you start, check the terms of your loan to see if there are any extra fees or penalties for paying it off early.
● Pay Off Your Most Expensive Loan First.
The loan with the highest interest rate is the one that costs you the most. By paying it off first, you reduce the total amount of interest you have to pay and the total amount of debt you have.
Then, keep paying off the debts with the subsequent highest interest rates to save money overall. This way of getting out of debt is sometimes called the "avalanche method."
● Pay More Than Once a Month.
You should pay your credit card bills more than once a month. It could help you keep track of how much you owe. Your balance/usage ratio may also go down if you pay your credit card bill on time every month.
The credit utilization ratio shows how much of your total available credit is being used now. One of the things that credit reporting agencies use to figure out your credit score is your "utilization ratio."
If you don't want a line of credit or aren't eligible for one, you can still use the Tally app, which lets you choose a way to pay off your debts that works for you and then handles the payments for you.
Snowball: A strategy for getting out of debt that has you pay off your smallest debts first.
Avalanche: Getting out of debt by first paying off the account with the highest interest rate.
Factors that go into your credit score: This method focuses on your accounts with the biggest balances.
Related: Survey Junkie Review: Is it a Scam or Legit?
Is Tally Actually Good?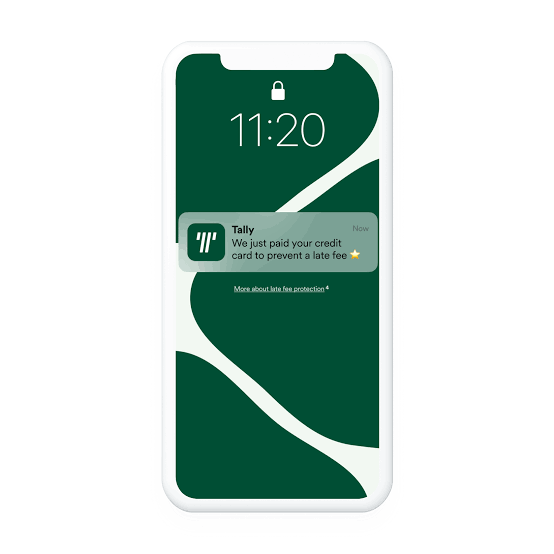 After looking at the Tally app's features and pros and cons, I'd say you should use it if you're tired of keeping track of all your credit card debts.
But if you like paying off your credit cards in full every month and never forget when they are due, Tally might not be useful for you. So, whether or not you should use the Tally app to keep track of your credit card debts depends on your personal preferences and how you spend your money.
If you have unpaid credit card balances and find it hard to keep track of your debt, the Tally app can put all your credit card information in one place and look at how you spend your money.
In addition, you can use debt management tools to set a goal date for paying off balances, and Tally will set up payments that help you reach that goal.
Does Tally Pay Lump Sum?
People can pay their monthly credit card bills with Tally in one lump sum. The way Tally works are that it gives people a loan and then pays off their credit card bills. After that, it's up to the user to pay back the Tally loan.
How Much Can You Save with Tally?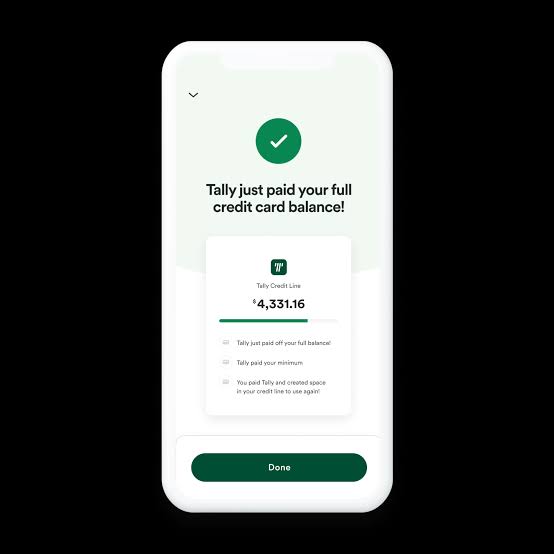 You might wonder, "How much can I save if I use the Tally app?" The answer is that Tally can help you make more money and save $5,300 in interest throughout your life.
Say, for example, you owe $8,000 on two credit cards. Tally can extend your $5,000 line of credit at an annual percentage rate (APR) of 11%, lowering the total amount you have to pay back over time. In the end, you'll make one payment to Tally to pay off all your credit card debts.
Check out this Swagbucks Review: Is it Worth Your Time?
What Does Tally Cost?
Tally does not charge an annual fee, an origination fee, a prepayment penalty, a balance transfer fee, a late fee, or a fee for exceeding the credit limit.
When you pay off your credit cards with your line of credit, you only have to pay Tally the interest. How much you have to pay Tally each month is based on how much credit you have.
If you use Tally Pays, these payments, the interest rate Tally charges you, and 1% of your credit line amount will all be on your monthly bill.
When Tally pays your credit card bills, your monthly bill will include the payments, the interest based on your APR, and 1% of your line of credit.
If you buy the cards yourself, your monthly payment to Tally will include the interest and 1% of the total amount of your credit line.
Tally Review: Is Tally Legit?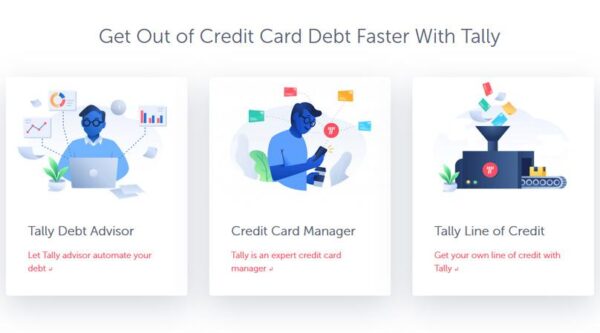 Tally App is a legitimate corporation with SIPC insurance. Although Tally is not BBB accredited, the Tally App has a rating of 4.7 on the App Store and 4.5 on Google Play, with largely five-star ratings and good consumer feelings.
Many positive reviews on Tally center on the app's user-friendly UI, helpful customer service, and social capabilities.
Other reviews commended the platform's community feature as well. On the other hand, some of the unfavorable reviews mention slow withdrawal times, poor service, and a glitchy app experience.
Additionally, Tally App is a legitimate platform that allows you to invest any amount of money in firms you like while receiving no commission.
Tally is excellent because it helps you save money and work steadily to get out debt. There is no risk in applying for a Tally line of credit, and if you have a lot of high-interest credit card debt, it could be the best way to pay it off quickly.
Don't be afraid to look around at what else is available. But getting a lower APR through Tally is a great way to start a new part of your life and get rid of debt for good.
Bottom Line
Tally stands out in a world full of get-out-of-debt-fast offers as a transparent choice with no hidden costs and a consumer-friendly strategy that strives to help people who have suffered with credit cards.
Depending on your credit card debt, Tally may be a low-cost alternative to help you save money and pay down those sums faster. However, make sure to consider all of your possibilities.
For example, a personal loan or a balance transfer offer may be more appropriate for your circumstances. Regardless, once you've paid off your previous credit card debt, educate yourself on the best budgeting techniques to avoid getting back into overspending.
Don't miss Sweatcoin Review: Is it a Scam or Legit?
Frequently Asked Questions
Q: How can I get rid of credit card debt fast?
Here are some quick ways to get out of credit card debt.
Learn about your interest rates and prioritize paying off the highest-interest cards first.
Increase your minimum payment by twofold.
Any additional money in your budget should be applied to your payment.
Split your amount in half and make two payments.
Transfer your balance to a credit card with a 0% interest rate.
Q: What credit score do you need for Tally?
To get into Tally, you must have a FICO score of at least 660.
Q: Does Tally hurt your credit score?
Even though Tally doesn't affect your credit score, if you choose You Pay instead of Tally Pays and don't pay your monthly bill on time, your credit score could go down.
Q: Is Tally a loan?
The Tally loan is a line of credit that can be used repeatedly, like a credit card. But one version of Tally can have a high monthly fee, and users also have to pay an annual percentage rate (APR) on their Tally line of credit.
Select explains how Tally works, how much it costs each month, and how you can decide if it's right for you.
Q: How do I pay back Tally?
Every month, Tally sends you an email with a bill that shows how much you need to charge. Then, you use a checking account to send the money straight to their account.
Q: Does Tally affect your credit score?
Tally has no impact on your credit score. Instead, it repays high credit card APRs with a low APR line of credit, lowering your interest and increasing your savings.
Q: Can I cancel Tally?
Certainly! To cancel your membership, contact Tally at (866) 50-TALLY or [email protected].