Last updated Mar. 12, 2023 by Benedict Osas
Are you the kind of person with enough unused data, and you can't bear to watch it go to waste when it expires? Well, we bring to you Honeygain Review to save you in times like this.
Honeygain is a platform that allows you to share unlimited data, allowing businesses to use your internet connection. Read through this article to know more about the Honeygain app, as we'll share tips on earning from this app passively.
Honeygain Review: Hacks
Here are a few tricks you can adopt to increase your earnings on the Honeygain app;
Once you sign up for the Honeygain app, they reward you with $5, which you can only withdraw after 48 days when it reaches $20 in points.
The platform gives you 5,000 points for every user you invite, which is approximately $5. Once they use your referral link to sign up or input your referral code while signing up, you are eligible for the bonus. And you will also be able to enjoy your referee's earnings, as 10% will be given to you as the referer. If the person earns $10, you'll get $1.
You can use the Content Delivery feature better to enjoy bonuses and a good experience in Honeygain.
To increase your earning potential, you can also use other Honeygain app alternatives like Pawns, Peer2Profit, PacketStream, and Honeygain.
Honeygain Review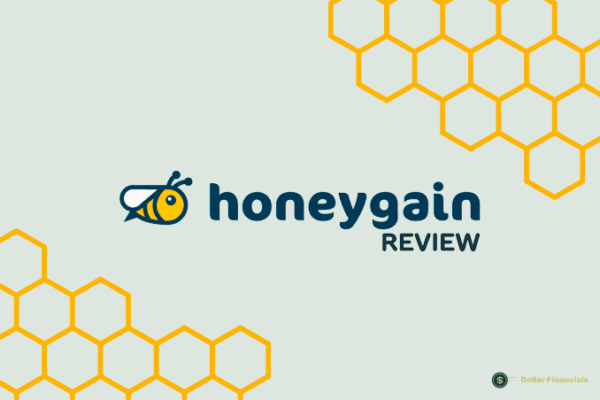 The program called Honeygain enables users to earn money online by selling access to their internet connection. People may fully utilize their unspent data plans and consume all of their data! It's a super straightforward passive income! In essence, you use your internet connection to generate income for yourself.
However, experts from e-commerce, advertising, and web intelligence organizations use the Honeygain network. These businesses gather information from the web to provide services like travel fare aggregation, SEO monitoring, pricing intelligence, brand protection, and market research.
The program enables proxy services for third parties, like data analysts, Fortune 500 corporations, and other reliable businesses.
Is it secure? Yes! Your safety is crucial. They know their spouses just as well as the queen bee knows her bees!
They just don't collect any information from their customers. They will only have the information required to provide the service. Your IP address, preferred payout methods, and email address are all that is needed and included in this.
The connection between the apps and Honeygain is completely encrypted and inaccessible to outsiders, ensuring that the private information is secure. So you may also earn money from home without worrying about security.
How Does Honeygain Work?
As soon as it has been installed on your phone, Honeygain uses up to 10% of your network bandwidth. This is while connected to WiFi (there is an option for you to use your mobile data instead, and up to 3 devices can connect to one IP address).
Data scientists use this bandwidth to help other companies do market and business research.
Your private information is safe because your phone merely serves as a traffic entry point.
You earn more money as the program collects more data! But exactly how does that operate?
Before you can withdraw your money to your Paypal account, you must first hit the threshold of 20,000 honey ($20), which you must reach before you can withdraw any money from your account.
How Much Does Honeygain Pay For 1GB?
You only need to be able to earn from data sharing by turning on net sharing in the Honeygain app on your phone, laptop, or desktop. The compensation varies by area and nation and is roughly $0.10 per GB.
This means that for you to be able to withdraw $20, you would have shared 200GB of data.
Honey Gain Is Real or Fake?
You have to wonder if it's safe because giving them your info is the only way to get money from the Honeygain website.
The software assures you that your personal information won't be compromised, and there is zero chance of the information being shared.
Honeygain claims that the business will only save your IP address, email address, and the amount of traffic your IP generated during the previous month.
Additionally, you can always switch off your data if you are uneasy.
Furthermore, since they will only use 10% of your bandwidth, there is no risk of your internet connection becoming sluggish.
How Much Can You Make From Honeygain?
Honeygain also compensates you for the internet you don't use. So, you have got the means to make more money right away from the many devices on which the app is running.
Each KB of data will earn you a certain amount of money, and they will also tally the number of devices and the number of hours the app has been running.
The number of connected devices and each KB used are calculated by Honeygain using the Online Calculator.
Once calculated, you can expect to get $50 if you supply 720 hours of data for the month.
You should connect the app to each device to earn more and let it operate in the background.
How Long Does it Take to Make 20 Dollars on Honeygain?
This generally relies on so many variables such as country, number of devices, IP addresses, network connectivity, availability of CDs for you, etc. You can track your daily profits and trends to determine how quickly you'll get there.
It usually takes about 48 days to reach $20, which you can now withdraw.
Why Is My Honeygain Not Earning?
Honeygain is a totally passive income program, so using the internet or engaging in other network activities has got absolutely no impact on your profits. This is because the earnings you obtain are completely based on the demand for traffic in your nation and the quantity of concurrent Honeygain users in your area. The Honeygain program responds to these variables automatically.
Overall, accessing the web or using your network frequently won't impact your profits because the usage for traffic in your area for Honeygain's use cases is unaffected by your web browsing.
Is Honeygain Legit Paying?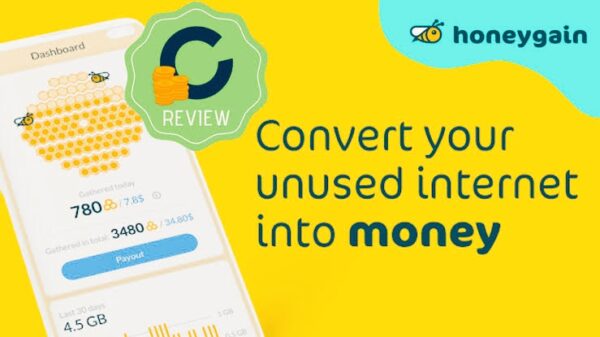 According to reviews of Honeygain on Trustpilot, the app is legitimate enough to receive favorable comments from most users. On Trustpilot, it has received over 1,000 reviews, with average ratings of 3.9 out of 5.
How Can I Increase My Honey Gain Income?
You can easily earn more and rack up some Honeygain income through these means.
Honeygain will compensate you for utilizing the data after downloading the app and enabling the degree of data you're comfortable with.
You can always check your earnings on the app's main screen. Install the software on many devices to increase your revenue.
You can also use the daily bonus to claim up to 100 daily credits. Just log in to the Honeygain Dashboard to claim the daily bonus.
To claim your daily bonus, please wait a short while (or switch pages if necessary) to see the notification on the bottom right.
Honeygain compensates for the use of your internet connection to deliver content. The platform uses a variety of connections, including yours, to collaborate.
With sufficient users, they offer reliable connectivity for the quicker delivery of larger data, such as photographs and movies, which take a lot of bandwidth. Although the service is presently in testing mode, you can still earn credits.
Enable JumpTask To Earn 50% More For Crypto Users
If you are interested in cryptocurrency, you should consider using JumpTask to make money. You may now be wondering what JumpTask is. JumpTask is a cryptocurrency token built on the Binance Smart Chain. The token concentrates on creating an ecosystem where workers are compensated with JMPT tokens.
The fact that you can always swap JMPT for other currencies like BTC or BNB is a benefit.
In summary, your profits will increase by 50% if you have JumpTask active in your HoneyGain account.
The time and place at which HoneyGain is active is another underrated aspect. The law of supply and demand rules supreme at HoneyGain. This indicates that if a large number of people from a single location—say, let's a single city—use HoneyGain, there is a high supply and a low demand. As a result, the users from that city will make much less money.
However, if only one person from a community utilizes HoneyGain, where there is a market for that village, his income will soar.
The passage of time is no different. You will often earn the least when the network is busiest during the day when most users are online. Instead, it would help if you continued using HoneyGain at night when the supply and many PCs are off.
The OS you use is another crucial element because, according to HoneyGain, desktop users make much more money than mobile phone users. In addition, they cite Desktop users' use of a wired or wireless connection to the router as evidence that they have a steady connection.
So, desktops can reduce higher traffic loads. And to get the most out of their device, desktop users can operate it overnight.
Mobile phone users don't contribute as many credits as desktop users do. The reasons are as follows: Desktop users are more valued because there are more desktop users than there are mobile phone users.
Furthermore, mobile phones cannot transmit steady traffic due to their erratic connections.
Disable Battery Optimization (for Android Users)
Please turn off battery optimization in your mobile device's settings if you don't want to risk losing a few cents. What gives, though? According to HoneyGain, Android features an integrated power management system that disables inactive apps to utilize the battery better. This implies that you will stop receiving coins after some days if you do not use the HoneyGain app.
Internet Latency and Speed
You should ensure that you have a steady internet connection and a speed of at least 1 Mbps if you intend to use default network sharing. However, since materials like films or graphics travel across your network and need a faster network speed, using content delivery requires at least 10 Mbps.
On the other hand, the HoneyGain network can only support 100 Mbps of bandwidth at a time. So anything over that translates into less pay for you. But having a good internet bandwidth isn't the most crucial factor.
The most important factor is to have a low latency or quick ping time. It specifies the amount of time needed to convey information between two points. And it's crucial to have a short latency time because HoneyGain researchers visit numerous websites for their research. So, moving your devices closer to the WiFi router or connecting them to the network via a LAN connection to access them is vital.
Utilize the Referral Network
Do you adore the Honeygain app to the point where you want to tell all your friends about it? If so, please accept our sincere gratitude in addition to our happiness at your news.
This is why Honeygain established the referral program, which enables you to earn more money while assisting your friends. So, how does it function? We'll see.
Honeygain will give out 5,000 credits ($5) for each new user you invite to say thanks for getting your friends to download the program.
The money is automatically claimed when a person registers using your referral link or enters your referral code during the registration process.
Devices connected in a Network
HoneyGain emphasizes that you should run no more than two devices on the same network when possible. That is HoneyGain's recommended limit, and for a good reason.
Users must use their residential IP address for the Honeygain app. These are crucial for looking up pricing on shopping websites across several networks. It doesn't matter how many devices are used in this scenario.
Since HoneyGain prefers a range of residential networks, you should have the fewest number of devices from such networks (again, no more than 2) and the greatest number of devices from other networks (there is no limit you can have). Some individuals installed HoneyGain on their friends' computers or even 40 mobile devices.
Honeygain Review: Pros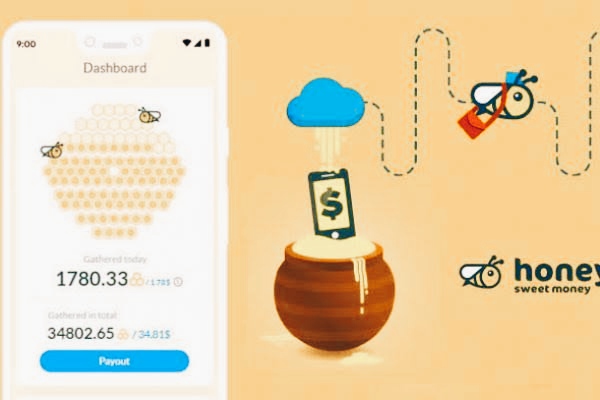 Some of the benefits that the Honeygain app provides to its users include the following;
The app is simple to download on various devices, and there is no initial cost or time commitment. Additionally, it works with several types of gadgets, allowing you to increase your revenue.
The Honeygain software is simple to use for beginners because of its clear design. You can navigate even if this is your first time downloading an online money-making program.
Effective customer service
Regular customer reviews of Honeygain attest to the app's quick response time and excellent customer care.
You can contact their staff anytime if you have any questions or issues with payments or other in-app functions.
It is impossible to overestimate its benefits. However, perhaps the most frequent disadvantage that turns individuals away from well-known money-making websites is an invasion of privacy.
Honeygain simply works alongside your regular activities, sharing your network connection without interfering with your gadgets.
Honeygain Review: Cons
There are also drawbacks that the Honeygain app faces, and they include the following;
It doesn't Operate With Inactive Connections or Device
It is not worthwhile to download the software for many devices for this reason. In addition, you won't get paid if you install Honeygain on a device that isn't used frequently.
So, you must use the device at least once daily to ensure that the credit keeps coming. After six months of inactivity, the firm will delete all your awards if you uninstall the app for any reason.
A High Threshold For Minimum Payouts
A $20 payout is substantial for an app that only offers daily payouts of up to $1–$2. But if you wait long enough, you'll get paid in actual cash with no additional work.
If you have a limited data plan, Honeygain is not for you. You will quickly use your data plan after downloading and using the app. So, you should pretty much use this software only if your network connection is unlimited.
Your battery life will be significantly decreased if the Honeygain app is constantly operating in the background on your device.
The app may also consume up to 8–10% of your daily battery life on an outdated device.
Some FAQs On Honeygain Reviews
Below are some Frequently Asked Questions to check out if you have got questions and reviews.
Does Honey Gain Consume WiFi?
Honeygain uses your device to access the internet. And the amount of data Honeygain customers uses from your device determines how much money you make, not how much data you use.
What's even more impressive is that HoneyGain uses just 10% of your speed. For instance, if your connection is 10 Mbps, you can only use up to 10 MB in a single second. So, Honeygain consumes 1 Mbps or 10% of that. This means that HoneyGain will never use more than 10% of the available bandwidth on your network at any given time.
It's done to prevent disruptions to your regular usage.
Is Honeygain a Crypto?
No, Honeygain is not a cryptocurrency. However, you can earn some free crypto with Honeygain.