Last updated Dec. 31, 2022 by Okokon Emmanuel
Are you looking to plan your income so that you would not be worried about that substantial financial obligation when it becomes due? Then, a budgeting app is just what you need to ease that stress.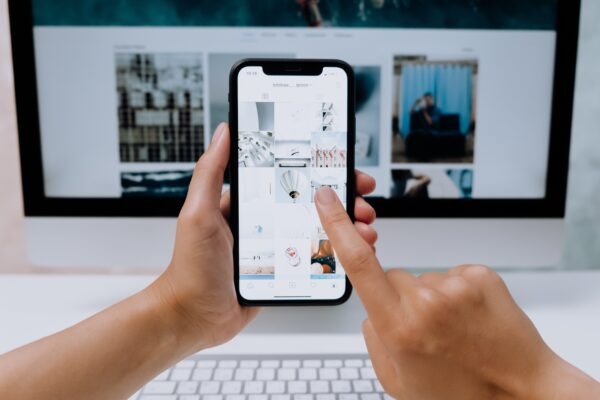 Photo by cottonbro studio: https://www.pexels.com/photo/person-using-a-smartphone-5082579/
A budgeting app is a software application that links all your financial accounts in one place and enables you to create a budget to track your income and spending.
With a budgeting app, you can link your bank accounts, investment accounts, credit cards, and other financial accounts and view them over a single dashboard. That way, you know what comes in and goes out. Hence, you can adequately manage income and spending without worrying about where your money goes.
There are a lot of budgeting apps (free and paid) out there with standard and unique features that will meet your peculiar financial needs and help you stay on top of your finances. We suggest the following nine budgeting apps for your perusal.
MINT APP
Founded in 2006 as Mint.com and bought over by intuit in 2009, Mint is a free budgeting app that allows over 3 million users to track spending and savings and set budget goals. The free budgeting app connects all your financial accounts in one digital space. It also allows you to set notifications and alerts and grants you free credit score access.
Another exciting feature of this budgeting app is its daily budget planner. This feature uses your spending to suggest flexible budget goals.
Mint automatically helps users update and categorize their spending. However, after Mint has synchronized your accounts and tracked transactions into categories, users can keep default categories or adjust them to fit their specific needs.
Your data is presumably safe with Mint as the company uses bank-grade encryption, two-factor authentication, etc., to ensure your information does not get into the wrong hands. Mint is also connected to more than 16,000 financial institutions in the US. Another of their innovative security features is the 4-digit code or Touch ID they require from users before accessing the app.
Despite Mint being an ideal budgeting app for everyday users, it also has its bad side. Some users' primary concern is the number of ads they encounter on the platform. This shouldn't come as a surprise since the app is free.
Assigning expenses in the wrong category is another complaint you will hear from a few users.
YOU NEED A BUDGET (YNAB)
You need a budget, an essential budgeting management tool that reveals to users, through its services, the need for a budget. The budgeting app offers customers tailor-made financial management solutions. You pay to use the YNAB app.
The app works by connecting to your financial accounts. This way, it helps to track your income and expenses and set savings goals.
With YNAB, you can reserve specific amounts of money monthly to help meet your present or future financial need and also help you clear out your debts. It also allows you to meet your savings goals.
To gain maximum benefit from using the app, apply the following rule:
Rule 1. Assign every dollar a Job:- Here, you write out how you want to spend every one of your dollars. You should be realistic when taking this process.
Rule 2. Highlight and plan for your actual expenses: You should be able to differentiate between your wants and needs here. Then, you will choose how much you can afford to spend on them.
Rule 3. Go with the flow: You don't have to be overly stringent with your budget. Be flexible! This way, you can move the money you allocate for a particular need to meet a more urgent need.
Rule 4. Age your Money: Here, your money works for you judiciously. You do this by ensuring you spend your current monthly earnings for the subsequent monthly expenses. This way, you will avoid debt.
SIMPLIFI BY QUICKEN
Simplifi, as the name suggests, simplifies the entire budgeting and financial process for users. With the app, you don't have to do much with budgeting, as it makes everything simple. It is an excellent tool for people who want an efficient budgeting solution and are okay with paying for it. Simplifi enhances your saving and spending habits and helps you meet your targets faster.
Simplifi works by subtracting your bills and subscriptions from your monthly income and using it to generate a spending plan. It analyses spending/savings through charts and data.
The app comes with reminders, and users can subscribe monthly or yearly. Pricing ranges from $5.99/month to $47.99/annum.
It is important to note that Simplifi doesn't provide users with credit scores. So consider this before taking any decision.
EVERYDOLLAR APP
EveryDollar is a budgeting app that applies the principles of the zero-sum budget. The zero-sum budget aims to give "every dollar" a job, i.e., it accounts for every dollar spent.
The app is a fantastic tool for people serious about taking their budgeting goals to the next level. In addition, it has a user-friendly interface, making it an excellent option for people from different walks of life.
Every dollar has both free and paid versions. The paid version (EveryDollar Plus) offers a free 15-day trial, so you can try it out before making your annual payment.
With every dollar, you can monitor transactions and manage all your accounts in one place. This process is easier for people who subscribe to the paid version, as the app takes care of the data entry process. On the contrary, you will have to input your data manually if you're using the free version.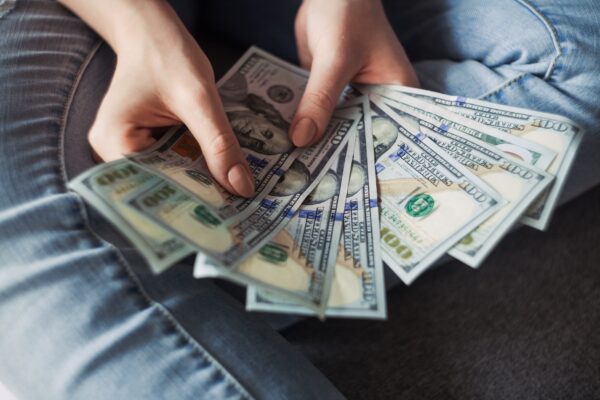 Every Dollar also allows you to set dates for your intended future transactions and send you reminders. This way, you are sure to pay your bills as when due. Sadly, this feature is only available for Every Dollar Plus users.
Like Simplifi, Every Dollar doesn't offer credit score monitoring.
POCKETGUARD APP
PocketGuard is a budgeting app for people who want to track their spending and have some savings while at it. With their software, you can get an accurate account of your expenses and much you have left after meeting your basic needs and bills.
Ideally, the app's primary goal is to guard your pocket: ensuring you achieve your financial goal. Therefore, the app considers your estimated income, expected expenses, and saving plans to suggest your everyday spending.
However, you must connect your credit and debit cards to the Pocketguard app to achieve this. The app has an autosave feature available to only US citizens. However, users can connect US and Canadian financial institutions to the app.
PocketGuard has both a free and premium version. What you can achieve with the free version is limited, but it is a good place to start. For instance, the free version allows you to import your transaction directly from your account. This will save you from the stress of tracking them manually. In addition, you can analyze your spending graphically, create one cash account, and create one saving goal using the free version.
For better features, you should subscribe to the app's premium version. They have different packages for this, including $7.99 per month, $79.99 per year, and $99.99 for a lifetime.
The premium version provides you with multiple cash accounts, unlimited saving goals, a debt payoff plan, customized categories, and more. With this plan, you will get a more sophisticated budgeting solution.
STASH BUDGETING APP
Stash is a go-to place for people who wants to manage their investment and budgeting goals in one place. The platform is built in such a way that it can be easily accessed by beginners who want to take investment seriously and grow wealth. Furthermore, the app provides users with various resources on investment and finance.
Stash requires a $0 minimum account to get started. However, they also offer a smart portfolio option, which needs a minimum of $5 as a starting price.
Using the services provided on their platform is not free. Instead, you must pay a $3 or $9 monthly charge depending on what services you use and your account.
Stash also provides several goal-planning solutions. Some include budgeting, wealth building, retirement saving, emergency saving, and others. Sadly, they do not provide financial calculators and other tools that can help you track your goal progress.
PERSONAL CAPITAL APP
Personal capital app comprehensive budgeting and Robo advisory platform might not be ideal for you if you are starting as a beginner. The app is built to meet the needs of financial professionals and affluent investors who want highly sophisticated budgeting solutions. However, as a beginner, you can take advantage of some of their free, easy-to-use budget management tools.
Personal capital app services come in two packages. The first is the free financial management of tools. This one is accessible to everyone interested in tracking their daily expenses. You can also connect your financial account to the app here.
Personal capital's second package is the roboadvisory service. Unfortunately, this package is only accessible to individuals with a minimum of $100,000 in investment savings who can afford to pay huge for a live professional consultancy.
HONEYDUE BUDGETING APP
If you have been seeking a management tool to help you and your partner manage financial expenses and goals, this is for you. Whether you and your partner operate joint or individual accounts, you will benefit from this platform.
Honeydue app relieves you of every burden that comes with managing a joint financial account and makes you focus on other aspects of your life. With the app, you get an overview of your, and your partner's linked accounts, whether individual or joint.
They automatically help you categorize your expenses, but you can easily adjust them to suit your needs. In addition, the app comes with superb features like bill payment reminders and monthly spending limits. This way, couples monitor their expenses and avoid overspending.
Honeydue is relatively free to use. But this comes at a price. Users get to encounter various ads while accessing the app.
GOODBUDGET BUDGETING APP
Goodbudget is simply the digital transformation of the traditional envelope budgeting system. The app allows users to allocate various expenses into separate envelopes. You then allocate a certain amount to each envelope. And once you exceed your expenses for a particular category, you are not allowed to spend from there any longer, except you take from another envelope.
With Goodbudget, users manually input their income and balances from all their financial accounts. They neither link their financial accounts to the app nor import transactions. As a result, most of the work is done manually, which can be tedious for many users.
However, the app still has some fantastic offers for users. They provide reports of your income and expenses and trends that can help you track your progress. Goodbudget also connects you to other users through their community forums. This is another opportunity to network and improve on your financial goals.
Goodbudget provides users with both free and paid versions. The paid version requires an $8 monthly and $70 annual subscription.
Features Of A Good Budget
While creating a budget is great, it will be of no importance when it doesn't help you to achieve your budgeting goals. For this reason, every ideal budget should contain certain features. Some of the features include:
It can be tracked over time
It is realistic for your situation
It allows for savings, especially for emergencies.
It helps you work towards stated goals.
A good budget should have an accurate spending category.
It should be well-planned and flexible.
What Is The 50/30/20 Rule?
The 50/30/20 Principle is a practical rule which helps you cultivate and maintain a saving culture and ultimately achieve your financial goals. It enables you to track your spending. It allows you to divide your spending into three categories: needs, wants, and savings.
50% – Needs
This section comprises things you can't do without, which will make life easier, e.g., rent, feeding, gas, groceries, healthcare, transportation, utilities, etc. This should be at most half (50%) of your Income.
30% – Wants
30% goes for the money you spend on yourself for leisure or enjoyment, e.g., getting a new outfit, eating an expensive meal, traveling, etc.
20% -Savings
This can later serve as an emergency fund, investment, or retirement plan.
Importance Of Using A Budgeting App
Having a budget app is one step you should take if you're serious about reaching your financial goals. The following are the benefits you get from using a budgeting app:
Easy user Interface
Avoidance of late fees: with the option to set a reminder on bills, you can avoid paying extra charges for overdue bills.
Improved money-saving habits.
The budget calculation will be on your fingers.
It helps you avoid getting into debt. 
With a budgeting app, you will be more financially accountable.
Conclusion
Having a good budget is one thing but living within the budget is vital. Here, you need extra discipline to stay true to your budget; but if you still find difficulty, a good budgeting app can work miracles. So give any of the nine budgeting apps we just explored a try, or perhaps any other of your choice.
Frequently Asked Questions
Is EveryDollar Or Mint Better?
EveryDollar and Mint share a similar purpose; each offers unique strengths and, of course, some distinctive drawbacks. But, depending on your goals, preferences, and style, either one could be the right choice.
Mint and EveryDollar are fantastic apps for establishing and living on a budget. Both also offer a user-friendly interface and easy-to-navigate features. You can set and achieve some impressive financial goals with either app. However, Mint isn't always on top of customer support. EveryDollar will make you pay if you want features like bill payment, automatic accounts tracking, and over-the-phone customer support. Also, both apps will sneak in ads for other services here and there. But you probably expected that.
Can Mint Be Trusted?
Yes, Mint is a trusted and reliable budgeting platform. They integrate sophisticated security measures like software and hardware encryption and multifactor authentication to secure users' personal and financial information.
Which Budgeting App Is Most Secure?
This varies and depends on your needs. But the following budgeting apps have been tried and tested for their security features:
Best Overall: You Need a Budget.
Best for Couples: Honeydue.
Best for College Students: PocketGuard.
Best for Families: EveryDollar.
Best for Investors: Personal Capital.
Best for Beginners: Mint.
Best Free Option: Goodbudget.