Last updated Mar. 12, 2023 by Charles Zemub
Mint is an excellent tool for tracking your finances, but sometimes it's more than you need.
Whether you're looking for something simpler or want to try something new, here are some other options that can help you take control of your money:
Personal Capital
Personal Capital is a free online financial dashboard that can be used to track your net worth, cash flow, and more. It has a free version and paid monthly plans starting at $19.
It's available on Android phones and Apple iPhones if you prefer using an app instead of the website (and their mobile app is perfect).
Moneydance
Moneydance is a cross-platform personal finance software that works on Mac, Windows, and Linux. It's free to use and open source, so you can expect it to be fast and secure.
Moneydance has a lot going for it. It's one of the more popular personal finance apps today, with over 200 million downloads across all platforms.
It also supports multiple currencies and several budgeting methods (such as envelope budgeting). You can even connect other accounts with your bank to keep track of your spending in real time.
Most importantly: Moneydance works well as an alternative to Mint or Quicken if you want something more straightforward but powerful enough for most people's needs.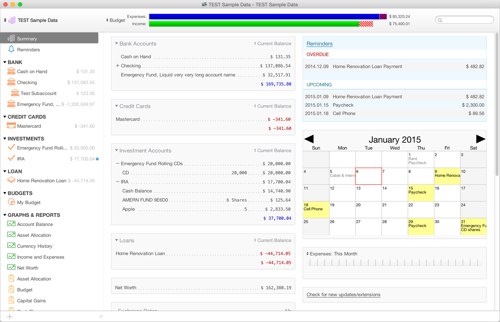 Goodbudget
Goodbudget is a web-based budgeting app that helps you track spending, save money, and stick to your budget. Goodbudget lets you stay on top of your finances to make the most of your money.
Goodbudget makes it easy for users to create a budget and keep track of their daily spending with its intuitive interface and simple setup process.
The app allows you to develop budgets for any category, whether groceries or rent, so they can determine how much they want to spend in each category every month.
For example, if someone has $500 allotted toward food each month but spends $750 at Taco Bell because their favorite burrito is on sale at half price during happy hour (and who hasn't been there?), they would need an extra $250 from somewhere else in order not go over budget.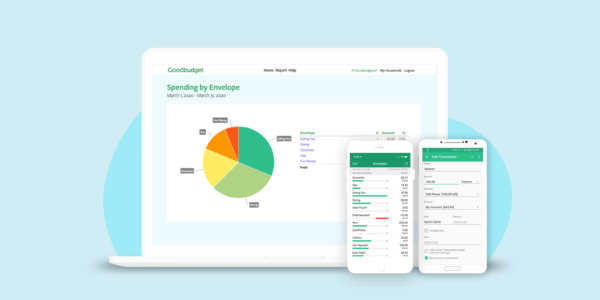 Budget
Budget is a free budgeting app that syncs with your bank account and credit cards. It helps you track your spending and set goals while providing insight into how much money you have left in each budget category.
The app's companion website is equally easy to use: You can add transactions manually or import them from a CSV file if they were previously created on the app.
Budget has an attractive interface that makes it easy for users to see their daily spending habits, create budgets for different categories of expenses, set targets for savings goals, share financial information with friends or family members through its chat function, and even send money via PayPal or Venmo by clicking on the dollar sign within an imported transaction record (though adding funds directly from these two services would be much easier).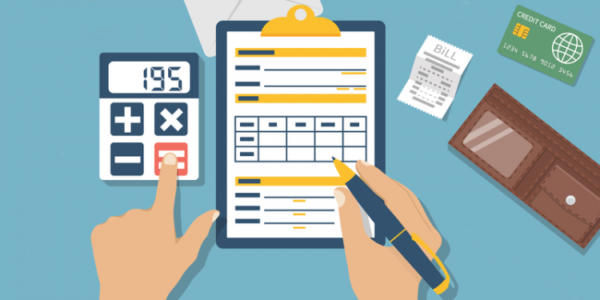 Quicken
Quicken, a popular personal finance software, is a good choice for people who want to budget and track their investments.
Quicken's interface is simple and easy to use. With Quicken, you can set budgets, create reports on the money you've spent or made in specific categories over time, and keep track of your cash flow and investments.
GnuCash
GnuCash is an open-source personal finance manager that lets you track expenses and balance your checkbook quickly.
It is available for Windows, Mac, and Linux operating systems.GnuCash is the perfect accounting software for home users or small businesses. Its features include:
Easy-to-use interface
Support for multiple currencies
Transaction filtering and search capabilities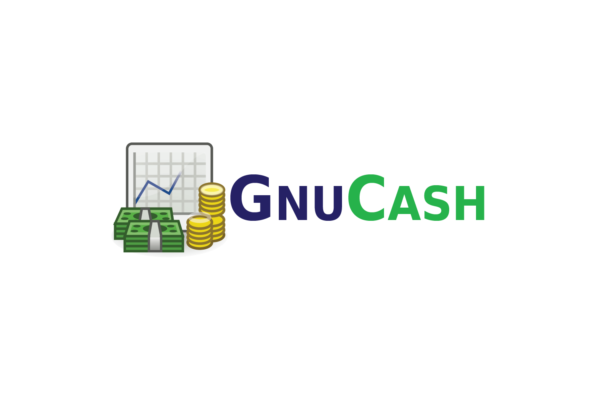 YNAB 4
YNAB 4 is a web-based budgeting app that helps you track your spending. You can use it on any device, including your smartphone or tablet.
The interface is clean and straightforward to navigate, making it easy to get started even if you don't have much experience with finance software.
YNAB 4 has a free trial for all new users, so give it a shot next time you're looking for an alternative mint.
PocketGuard
PocketGuard is a mobile app that helps you keep track of your spending, budgeting, and saving. The app lets you track expenses, set budgets and goals, and get suggestions on improving your habits.
PocketGuard is free to use but has premium features available for a fee.
Checkbook.io
Checkbook.io, a web-based budgeting tool, is an excellent alternative to Mint. It's easy to use, set up, and free for the basic version unless you want extra features.
You can use Checkbook.io on your phone as well as on your tablet or computer.
mint vs. personal capital
Mint.com is a free online service that can be used for budgeting. It lets you link your accounts together, so it's easy to track your spending habits among banks, credit cards, and other accounts.
Mint has several features that make it easy to sort through where your money is going each month, highlighting specific categories or saving goals at a glance.
You can also set up alerts to warn you if your balance is low or if you're nearing a specific limit on any account.
Personal Capital is a similar personal finance website with a few extra bells and whistles. It's $39.99/year compared to mint's free version, but with the added cost comes added functionality and some great features that the free version doesn't have.
Personal Capital will help you find low-rate loans for things like mortgages and student loans and give investment advice based on your portfolio and what kind of return you're looking for on investments (instead of just telling you how much money you have, like mint).
alternative to mint
Mint is an excellent service for managing your finances, but I would be remiss not to mention other great alternatives if you're looking for something different. One option I recommend is Personal Capital.
This free tool connects directly to your bank accounts and credit cards and automatically tracks your purchases, investments, and recurring bills.
It has the same features as Mint, like the ability to set savings goals and track investment performance, but it also has a few helpful extra features (like tax loss harvesting).
You can even connect all of your financial accounts in one place, which makes it much easier to see how everything is connected.
Frequently Asked Questions
Is there a better alternative to mint?
While mint is an excellent tool for personal finance, it isn't the only one out there. If you're looking for an alternative that allows for greater customization, there are many you can choose from, including some with similar interfaces and features to the mint.com interface.
For example, Wesabe.com offers the same general service. You can track your transactions and categorize them into spending categories, and even set up budgets.
Still, instead of focusing on spending only one category or period at a time (like Mint does), Wesabe also allows you to view trends over long periods or across all your accounts in one place. In addition, other tools will enable you to focus on particular financial goals.
For example, if you want to save up for a new car, you can use a tool like My-Financial-Guardian.com to create a budget that caters specifically to saving money while limiting your spending on anything else so that you get there as quickly as possible.
Does Mint sell your data?
Mint was in the news recently when it was revealed that it sold user data to third-party companies.
If you're worried about using your personal financial information this way, we've put together this article to help you understand what happened and how it might affect you.
Can Truebill be trusted?
Truebill is a convenient new service that saves you money by canceling subscriptions and memberships you no longer use. It's easy to use and helps you get back on track with your budget or save money where you can.
The only downside I've seen so far is that it doesn't recognize every service already in use, but they're new, and they've got to, nevertheless, an.
Regardless, an imperfect but helpful tool can be a godsend when you're trying to stick to a budget or cut down on your spending, and it's worth the initial glitches when it means your life gets easier.
Does Mint lower your credit score?
Although it's not as prevalent as it used to be, the question of whether Mint can lower your credit score is still asked relatively often.
The short answer is that there's no direct connection between the two, but some indirect connections could negatively influence your FICO score.
What is similar to Truebill?
Truebill is a bill organizer and mobile app that helps you save money on your subscriptions. It has a seven-day free trial, so you can try it before you buy it.
Other options exist, such as Trim and Slice, but Truebill seems to have the best features for the price. In addition, it is available for Android and iOS devices.
Does Mint give FICO score?
Mint.com's product reviewer Kyle writes, "Mint doesn't provide your FICO score directly because FICO scores are owned by the three main credit bureaus (Equifax, Experian, and TransUnion), and they don't share that info with anyone.
However, we have several ways to help you keep track of your credit score." He lists these in the article.
First, in an authoritative tone: Mint does not give your FICO score. There is no way for any website or app to get it from the credit bureaus or to give it to you directly.
It's a proprietary algorithm that creditors and credit grantors can only use. However, you can view your FICO score free through sites like CreditKarma.com and CreditSesame.com.
Mint does not give them direct access to your personal information to do so.
However, you can also buy a copy of your credit report from each of the three major bureaus, giving you access to your personal information and FICO score.
These sites will ask you for your address and Social Security number, so be sure it is current before ordering.
summary
Mint is a great tool, but it's not the only one out there. So if you're looking for an alternative that can help you get a better sense of where your money is going and help you better understand your financial situation, here are nine mint alternatives:
Personal Capital – Personal Capital offers valuable financial management tools such as portfolio tracking and goal setting to help users increase their overall net worth.
The platform also provides detailed reporting on investment performance with access to historical data spanning over seven years between all accounts connected through their platform.
YNAB (You Need A Budget) – YNAB has helped millions of people finally take control of their finances by teaching them how to make more conscious spending decisions to build savings faster than ever using this method.
This free app uses an envelope system where users allocate funds from each paycheck however they w. However, they must spend every cent allocated or move it to the next month's allotment; no exceptions are allowed.
Doing so forces users into making more intelligent decisions about how much money they need to go where each month, which helps prevent unexpected expenses from eating away at essential savings goals like retirement plans or college education funds."
So, there you have it, these are some of the best mint alternatives. If you're ready to try something new and need a little help deciding which service would be exemplary for you, check out our Mint Alternatives guide here.
We go over each of these services in depth so you can determine what would work best for your needs.