Some of the links in this article are "affiliate links", a link with a special tracking code. This means if you click on an affiliate link and purchase the item, we will receive an affiliate commission.
The price of the item is the same whether it is an affiliate link or not. Regardless, we only recommend products or services we believe will add value to our readers.
By using the affiliate links, you are helping support our Website, and we genuinely appreciate your support.
Last updated Jan. 17, 2023 by Benedict Osas
Did you know that you can earn by collecting trash? Yes, you can make money by collecting and reycling Aluminum cans. If you gather enough cans or bottles, you will be able to earn up to $100 a week. And in states where there is a bill for bottle recycling, your earnings will be higher.
According to the container recycling institute, over a trillion Aluminum cans have been thrown in the trash. Incentives like a refundable deposit encourage people to recycle their aluminum cans, which reduces the amount of trash that ends up on the ground, in water, and forests.
If your state has a bottle bill legislation, you can recycle bottles, cans, and other containers. If you don't reside in a state with a bottle bill, the amount of money you make from recycling bottles will depend on other factors. And I'll show you just that in this article.
Here's How To Make Money Collecting And Recycling Used Bottles And Aluminum Cans.
Aluminum cans can be sold in a variety of locations. Shops like grocery stores often include recycling stations or reversed vending machines for customers who reside in states that have a bottle bill. These machines/stations will pay you when you return your empty containers to them.
To recycle aluminum cans in states without a bottle bill, take the aluminum cans to a metal scrap buyer or recycling facility. The bottles will be measured, and you'll be given a price for the whole bunch. Google maps can help you find the closest recycling facility or center.
You can try these establishments if you're looking to buy or sell aluminium cans. Here are some suggestions;
#1. Recycling Centers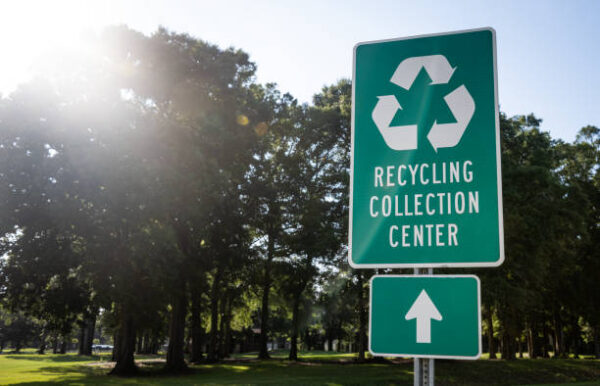 Even if you don't reside in a state with a bottle bill, you can still get compensated for your recyclables by bringing them to a recycling facility and being paid per pound at the going rate.
To locate a recycling facility in your area, simply type "recycling center near me" into Google or your preferred search engine. And the list of neighboring businesses will be displayed for your perusal, complete with contact information, hours of operation, and physical location.
You can also utilise Earth911.com to locate local recycling facilities. By entering your zip code and the desired item to recycle (in this case, aluminum cans), you can easily locate recycling locations in your area.
#2. Convenience Stores And Gas Stations
If you happen to reside in a state with bottle deposit legislation, you may also exchange your empty cans for cash at your neighborhood gas station or convenience shop.
You can even get money in exchange for your empty cans and bottles at several gas stations and convenience stores. To find out if a neighboring gas station or convenience store has a bottle return program, just ask.
#3. Grocery stores
Depending on the specifics of your state's bottle law, supermarkets and grocery stores in your area may be equipped with recycling machines that accept aluminum cans, plastic bottles, and glass bottles.
Typically, you'll find these recycling machines at the store's parking lot or in the back.
So, find out if your neighborhood shop has a recycling machine. Once you've put all your recyclables in the machine, you can usually get a paper slip that you can turn in at the register.
#4. Scrap Metal Facilities
Aluminum cans can be recycled at scrap metal recycling sites. And you'll be paid cash on a per-pound basis.
What you do is just enter "scrap metal center near me" into Google or your preferred search engine's search bar to locate scrap metal centers in your area. And a directory of local recycling facilities will be provided to you.
Where to Find Aluminum Cans and Bottles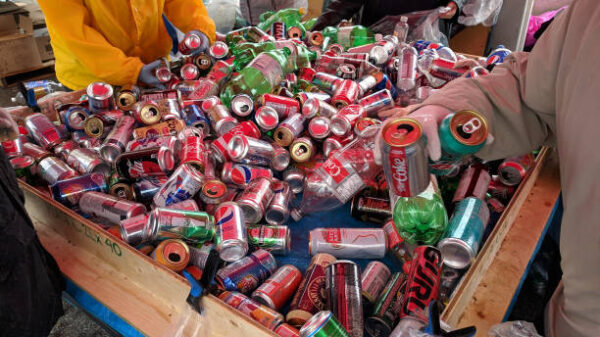 If you want to make a substantial amount of money from selling aluminum, you'll need a lot of cans. So you'll have to be creative about where you obtain them. Here are some suggestions on places you can find aluminum cans and bottles.
#1. House and Neighborhood
You may not know this, but you and your family consume large quantities of soda or beer. So when collecting aluminum cans or bottles, your house should be the first place to look at.
Ask your neighbors, relatives, and friends for their used aluminum cans and bottles. Establish a weekly or biweekly schedule for collecting all the empty cans in your neighborhood.
#2. Your Employer
Did you know your company could be potential buyers for your recycled aluminum cans? Seeing as how there's presumably a vending machine in your workplace, there's certainly some metal cans lying about.
To add to your aluminum can collection, you can simply get permission from your employer to collect cans and then take them home.
If your workplace doesn't provide trash can liners, you might need to carry your own.
#3. Small Businesses in Your Local Area.
If you want to collect even more aluminum cans, you can offer to put up a recycling bin in a nearby company's break room. To keep the space clean and free of clutter, collect the cans regularly.
Most companies are eager to participate in recycling programs and so they would be willing to let you set up a bottle bin in their work area.
#4. Schools
You can offer to install recycling bins at a nearby school. The cafeteria and vending machines are good places to put up free recycling bins. Keep the bins from overflowing by setting up a pick-up plan with them.
#5. Sporting Events
A lot of people buy aluminum cans to use as drinking containers at sporting events. And when it comes to sporting events, more is always better.
Ater a long day of tailgating for a major game, the ground is sure to be littered with empty beer cans and, for those underage, soda cans. You can easily get away with hundreds of cans if you aren't invested in the day's sporting event. In fact, picking up litter also benefits the planet.
#6. Festivals and Concerts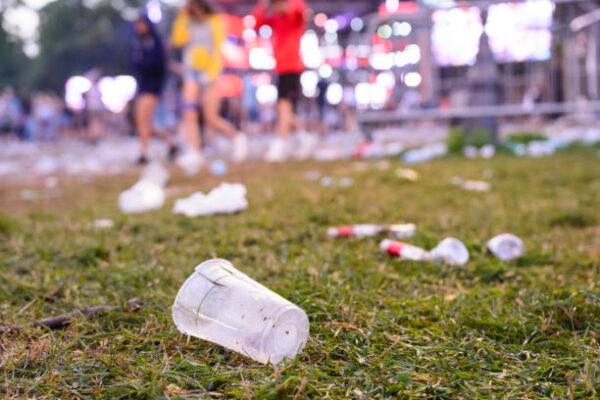 In the same vein, outdoor events such as concerts and festivals are perfect for collecting lots of aluminum cans for recycling. Empty aluminum cans tend to accumulate more rapidly after large gatherings.
Concerts and canned beverages: that's what music festivals have the best of. And music festival goers consume large quantities of alcohol.
Since these events typically take place in open fields, it's easy to snag hundreds of cans without any effort. You should go to concerts and festivals more regularly if you live near one of these venues.
#7. Antique Bottles
Looking through trash for aluminum cans to sell can yield some extra cash if you happen upon older cans with collectible value. A beer can from the early 20th century is a good collectible, and its value depends on its rarity and the collector demand.
Even though you probably won't see a can with a color or pattern you've never seen before, you should keep this in mind just in case. Just put it in a separate bag and don't bring it in with the other cans you've been collecting; the odds are that someone will pay you for it. Big money too.
#8. Street Stores
Assuming your company uses aluminum cans, other nearby places probably do as well. Typically asking permission to place your own recycling container in the break room is often met with little resistance.
That's because many businesses don't give a hoot about what happens to their aluminum cans. So that might make recycling less of an active process and more of a spectator sport.
Bottle-Bill States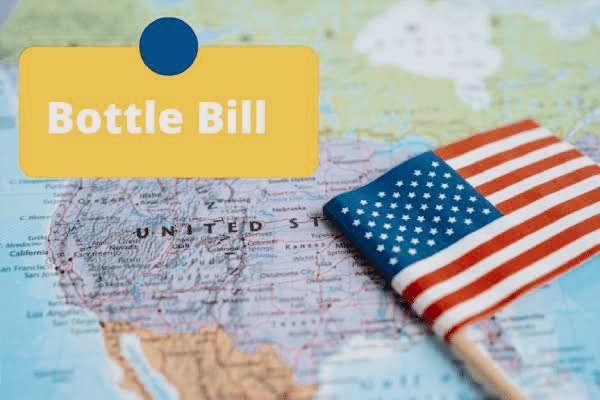 Your state probably has a set minimum price per can. Generally, Bottle Bills, or bottle deposit laws, are in effect in a number of states in the United States. And cans and bottles recycled in these states must be paid out at least at the minimum state level. And aluminium prices in these places can be disregarded.
The minimum price that recycling centers must pay for each recycled can is specified by some of these programs and can range from $.05 to $.10.
Now that's a tremendous deal too. As a result, the value of recycled aluminum could be significantly higher than in jurisdictions without bottle bills.
You can notice the difference when you evaluate this against the national average for recycled aluminum.
Therefore, if you reside in bottle bill states like California, Connecticut, Hawaii, Iowa, or Massachusetts, you should immediately begin collecting and recycling the cans. Click here to see if your state has bottle bill legislation.
You can make $200, for instance, if you collect and sell 2000 cans in one week. That's a whole week's worth of food or a car payment.
What's the Average Rate for Recycled Aluminum Cans?
Aluminium can-recycling return rates vary by state, and ultimately, your profit might be affected by where you choose to turn in your cans.
Normally, based on data collected by the iScrapp app, which is designed to facilitate the recycling of various waste metals, the average price paid in the United States for aluminum scrap is $0.25 per pound. 
This is a decent ballpark estimate for the money you may make by scavenging cans for several hours, but it doesn't tell the whole picture. In most cases, for instance, you can try to negotiate with the supervisors at a recycling factory.
There's a chance they'll provide you a few extra cents per pound over and above their standard prices. Since aluminum is a precious metal, its price fluctuates almost everyday. To reflect this, it is normal practice for recycling centers to alter their fees periodically.
Click here to see average rates for recycling aluminum cans.
Final Thoughts
Recycling aluminum cans is a simple way to earn some extra cash, and while it won't make you rich, it's still better than nothing. Simply put, you can make money out of garbage.
You can find extra cans at stores, restaurants, offices, homes, and even the streets.And that's how the can-collecting and recycling industry rolls!
Some Frequently Asked Questions On Making Money From Recycling Aluminum Cans
How many aluminum cans does it take to get $1,000?
For example, If the bottle deposit rate in your state is $0.05, you would need to return 20,000 bottles to make $1,000. You'd have to sell over 10,000 cans in a bottle bill state where you get $0.10 each to make $1,000.
It's a weight-based payment system if you don't live in a state with bottle deposit rules. And going by that, a thousand dollars's worth of income requires selling over 48,000 aluminum cans.
How Many Aluminum Cans Does It Take To Get $20?
To make $20 in a bottle bill state where you get $0.05 each container, you would need to sell 400 cans. And in a bottle bill state where you'd receive $0.10, to make $20, you'd need to sell over 200 cans.
If bottle bill laws are non-existent in your state, then you'd need to sell over 960 cans to make $20 because the payment system is based on weight if you don't have bottle deposit rules in your state.
Can Money Be Made From Aluminum Recycling?
Yes, you can earn a profit off of selling aluminum cans. However, you'd need tens of thousands of cans if you wanted to make $100 or $1,000.
When Do Aluminum Can Sales Peak?
The middle of the week is an excellent time to visit the recycling center or scrap metal facility in your area to get paid for your recyclables. Why? Because mondays, fridays, and the weekends are often times when individuals are most invested in cleaning their homes.