Last updated Mar. 12, 2023 by Jessica Green
Home Depot is known for selling quality and durable house items. Over the years, it has solidified its name as one of the best places to get household items.
If you want to save money in a Home Depot store, here are 8 ways you can do it.
8 Ways to Save Money at The Home Depot
Take advantage of holiday specials
Home Depot offers holiday special deals that enable you to save money when making a purchase. To access these special deals, visit the checkout area at the Contractor's Center after the holidays.
This area has lots of things for sale at ridiculously cheap prices. 80% to 90% discount is offered in this section.
Save on lumber by buying leftover wood
If you want to purchase wood for a DIY project, there's a way you can save money when buying the woods at Home Depot.
When people place orders for woods at home Depot, these woods will be cut short and trimmed. During the cutting process, lots of leftover wood will be discovered. Home Depot sells this leftover wood for less than its value price.
To find leftover woods, visit the back section of the lumber aisles in your local home Depot store.
Utilize "Oops Paint" to save money on paint
Most times, customers place orders for custom-colored paints at Home Depot. When they refuse to pick up their order, Home Depot will these paints in the paints department and will sell them for less than their original price.
These types of paints are called "Oops Paint". If you need paint, you can use this method to save money.
Utilize coupons from other home improvement shops
Home Depot recognizes and accepts other stores' coupon codes. If you don't have a Home Depot coupon code, you can use coupon codes from other home improvement stores to purchase on Home Depot.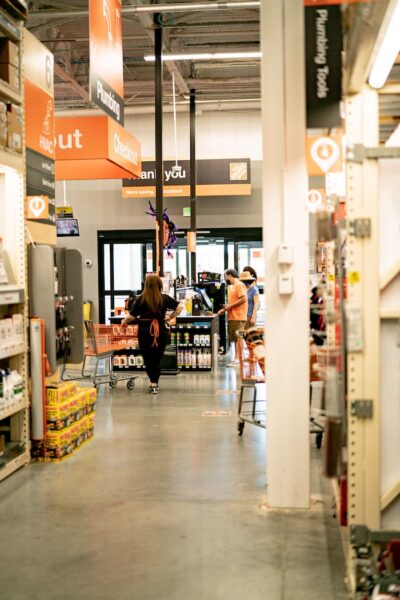 Make Use of Special Deals
Home Depot has a section that is often overlooked by customers. This section highlights items with special deals.
Every day, Home Depot features an item with a unique discount rate. This item is usually offered for less than its original value. This item will be made available to the general public for 24 hours. After a day, the item will be removed from the special deals section.
This program is similar to Amazon's lightning deals.
Shop via Cashback Sites
Cashback sites like Ebates allow you to enjoy cash back services when you shop via their site.
There are lots of cash back sites that offer you up to 20 percent of your entire purchase when you purchase at Home Depot.
If you log into Ebates and search for Home Depots, you will be directed to the Home Depot official website. If you make a purchase on Home Depot via Ebates, you will receive cash back rewards.
Become a member of Home Depot's Garden Club
Home Department's Garden Club is a Home Depot program. When you join this program, you will receive emails that notify you of special deals and discounts.
Being a member of this program will make you eligible for a $5 to $50 gift card reward.
Receive a refund if prices fall within 30 days
If the price of an item decreases within 30 days, Home Depot will refund your money to you. However, you need to show your receipt as proof that you made a purchase at Home Depot