Last updated Mar. 11, 2023 by Peter Jakes
I love audiobooks, but they can get expensive. Luckily, there are plenty of ways to listen to audiobooks for free!
Here are ten tips and tricks that will have you listening to your next favorite book while saving money.
Borrow audiobooks from your public library.
Check with your local library to see if they offer audiobooks. Many libraries do, and many of them are free. Even if you're not a library member or don't live near one, it's worth checking out—sometimes libraries will let you use their services even if you aren't a resident or member.
Most libraries' audiobooks are digital, meaning you can download them directly onto your phone or tablet without needing physical CDs or DVDs (though some still offer these options). If the audiobook is available in both formats, I'd recommend opting for the digital version since it's more accessible and easier to move around than physical copies.
Audiobooks usually come with time limits—you may have only three weeks (or one month) after check-out before they expire and must be returned.
Be aware of this when choosing what books to borrow from your local library—you might not want something that'll leave you disappointed after only a few days.
Use digital services like Overdrive and Libby.
Here are some ways to listen to audiobooks for free:
Use digital services like Overdrive and Libby. If your local library or school district offers audiobook borrowing through these platforms, you're in luck!
You can borrow ebooks and audiobooks from your library using this service. You only need an internet connection and a device that supports the Overdrive app (iOS, Android, desktop).
Download podcasts about books. Loyal Books has hundreds of free podcasts for readers who want more information about books they read or are thinking about reading (this is my favorite). Open Culture also has many free podcasts on its website that discuss books in detail.
Check out your local library's site and download any apps they have.
Your library may have audiobook apps. The best way to find out is by checking the library's website and searching for "audiobook" or "audiobooks" on their app page. Ask them if they can make one if they don't have one.
If your local library doesn't have an app available, you can still listen to audiobooks on your phone through apps like Audible, Overdrive (which works with many libraries), and iTunes. You can also listen to audiobooks on your computer and tablet using these same methods.
Get audiobook apps on your smartphone or tablet.
Find audiobook apps. If you're looking for an app that will let you listen to audiobooks, search the Google Play Store or Apple App Store for "audiobook." You can also check out Audible and Overdrive. They both have similar features and are great places to start your search.
Look for an app with a user-friendly interface that is easy on your eyes and ears. The first thing that attracts me to an audiobook app is its design—a simple layout with large fonts makes it easy to read while driving or doing other tasks around the house.
What's more important than design? The sound quality, of course! Ensure it has clear speakers, so no buzzing noises disturb your enjoyment when listening on headphones (or better yet: earbuds).
Download free content from public libraries or buy individual episodes or entire series as downloads through these apps when possible so they don't eat away at data limits when streaming over cellular networks.
Especially if you're paying per MB with plans like T-Mobile ONE Plus International plan, which offers unlimited high-speed data abroad but charges $25/GB after reaching 50GB each month domestically—and always requires WiFi connection everywhere else except those regions where cellular coverage exists like Japan where all providers offer 4G LTE speeds indoors.
Free trials for audiobook subscriptions.
Take advantage of free trials for audiobook subscriptions. Listen to audiobooks for free on Amazon. Listen to audiobooks for free on iTunes.
Use the free audio content on YouTube.
Listen to audiobooks on YouTube with a free trial of Audible. YouTube has a vast collection of free audiobook content that you can access with your computer or phone. You can use YouTube's built-in player on your desktop or download the app from Apple or Google Play and listen directly.
You'll be able to find new releases and classics alike, as well as multiple versions of each title (audio only, text-to-speech reading of the book). The selection's not too bad either—there are over 75,000 books available.
One caveat: many readers will be marked "properly licensed" when they're not, so if it bothers you that some authors aren't getting paid enough money for their work (or at all), skip those.
Join a podcast community focused on literature.
If you deeply love books and want to surround yourself with other like-minded people, joining a podcast community focused on literature may be just what you're looking for.
Many podcasts focus on literature, some more educational and some more entertaining, but all of them will help keep your love for reading alive.
Some focus on different genres of literature, such as memoirs or poetry, while others focus on specific authors and their works.
Still, others are more general and cover everything from the writing process to how best to approach particular topics in our daily lives (such as love or death).
Invest in Audible.
Consider investing in Audible to get more flexibility with audiobooks. If you'd like to get the most out of your audiobook collection, consider signing up for a monthly subscription service like Audible.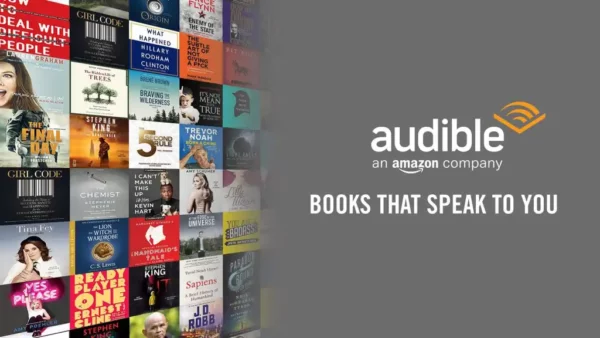 Not only does this give you access to thousands of titles that aren't available elsewhere, but it also provides the option to cancel at any time and restart or extend your membership later. You can try the service with a complimentary 30-day trial before committing yourself.
Download for free from Loyal Books or Open Culture.
If the book is in the public domain, you can download it for free from sites like Loyal Books or Open Culture.
Public domain means that a work has expired and can be used freely. This includes books whose copyrights have expired or been forfeited by their owners, which means they're available to anyone who wants them—including you.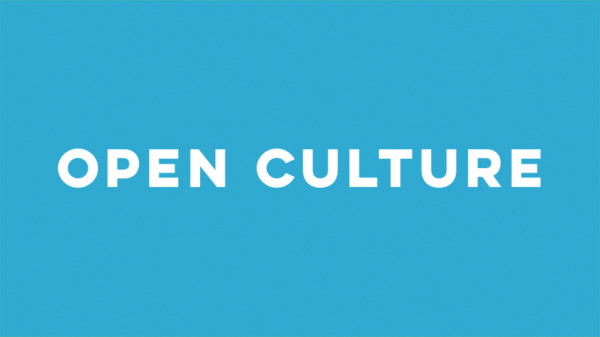 The Internet Archive has an enormous collection of public domain books, organized by categories like "French children's literature," "Russian literature," "Utopian novels" (which is my favorite), and more. Some full-text versions are available at Gutenberg Project, but if you want the audio version, try one of these other sites instead.
Non-fiction books with Free Audiobooks.
Non-fiction books are a great place to start with free audiobooks because there are many great ones.
You can find a lot of great non-fiction books on the internet. The website Librivox has over 15,000 audiobooks in the public domain, and they're all available for streaming or download as MP3s.
You can also find plenty of non-fiction books in your local library. Go to their website, check the catalog, and request the text you want to listen to!
Libraries often have more than one copy of each title (sometimes many), so don't be afraid that yours might not be available when you call them up and ask for it.
Best Free Audio Books
There's no question that the best free audiobooks come from Librivox recordings of public-domain texts. The oldest are from the 1900s, and they all have a unique feel with different readers and styles.
These are an incredible value since they're free but high quality simultaneously. For these reasons, these free audiobooks should be your first stop when looking for great things to listen to for free.
Frequently Asked Questions
Is there a free version of Audible?
The short answer is that there isn't a free, unlimited version of Audible. However, some ways exist to enjoy listening to audiobooks without breaking the bank. If you're an Amazon Prime member, you can get two free monthly books and listen to them on your phone or computer with the Audible app.
Of course, there are some limitations to this version of Audible: they're restricted to two books per month, and they'll expire at the end of that month.
But if you're a voracious reader and want to get in on all those great deals before you start paying for books, this option is perfect for you.
How can I download audiobooks for free?
The best way to download audiobooks for free is through a podcast. Podcasts are audio files that you can subscribe to on your phone or computer and listen to at any time, usually while you're out walking or driving.
The big disadvantage is that they are usually very short (5 minutes or less) and come out very infrequently (usually just one per week or month).
Related article: 17 sites to get paid to read e-books
Which is the best audiobook app?
Audible is a subscription service that costs $14.95 monthly for one book (plus a credit on the site for buying additional books). You can find more than 100,000 audiobooks from popular authors like JK Rowling, Tom Clancy, James Patterson, and Suzanne Collins here.
The app has a nice interface—you can easily search for everything available or see what's new and trending. You can also browse by genre and subject matter, so it will be easy to find if you're looking for something specific.
How do you listen to audiobooks from the library?
If you want to listen to audiobooks from the library, you'll first need a library card. You can get one at your local library branch, or if you live in the U.S., you can sign up online at your local library's website.
Once you have an account, the most common way is to download them instantly onto your computer or phone (or other listening devices) using OverDrive, which is free and available for many devices.
It may take a little time for OverDrive to process your request (they give a processing estimate with each book), but once it's ready, it downloads and stores the file. Then you have to plug in your phone or computer (or whatever device you're using as a player) and listen away.
What is the cheapest way to get audiobooks?
There are plenty of ways to get audiobooks for free or nearly free. Here are some of my favorite resources for getting audiobooks for cheap:
Your local library – Your local library is a great resource for free audiobooks. Each library varies in how many they have available. Still, most should have many fiction and non-fiction titles you can borrow and download to any device you have (computer, tablet, smartphone).
Audiobook apps – Many apps let you download audiobooks onto your phone or tablet.
What equipment do you need to listen to audiobooks?
You don't need any special equipment to listen to an audiobook. Obviously, an audiobook is a recording of someone reading out loud, so all you really need is a way to ensure that you aren't listening to anything else–like music–while listening to your book.
The easiest way to ensure this doesn't happen is just to plug in some headphones and go about your life.
Summary.
The good news is that there are many places where you can find free audiobooks. With the rise of digital books and e-readers, more people are turning to audiobooks for entertainment and information.
If you're looking for an alternative format that won't cost much but still offers excellent content, audiobooks may be just what you need.