Some of the links in this article are "affiliate links", a link with a special tracking code. This means if you click on an affiliate link and purchase the item, we will receive an affiliate commission.
The price of the item is the same whether it is an affiliate link or not. Regardless, we only recommend products or services we believe will add value to our readers.
By using the affiliate links, you are helping support our Website, and we genuinely appreciate your support.
Last updated Mar. 12, 2023 by Jessica Green
If you are looking for ways to save money when purchasing items online or in-store, you need to visit bargain sites for coupons and discounts.
With these discounts and coupons, you will be able to buy items without spending much. Here are the 6 website that offers the best deals for coupons and discounts.
SlickDeals
SlickDeals is an online community that shares information on bargains. They're an excellent source of coupons.
When members of this platform leave a comment and cast votes for items they want a bargain in, the SlickDeal team will organize the votes, and then display the winning item on its front page.
The front page provides a summary of the best offers on that item. With Slickdeals, you will be able to obtain better deals for a product.
Ben's Bargains
Bens Bargains is a good site to visit if you like retailer stores like Macy's, Old Navy, Dollar Stores, Gap, The Office Depot, and others.
To find good deals and discounts on this site, you will have to refresh the site daily. This is because the site receives several updates in a day.
To stay up-to-date with the latest bargains on this site, you have to sign up for their newsletter.
The front page of this site features the most recent offers, sales, and coupons. The site also provides money-saving tips, product reviews, and shopping recommendations.
Groupon
Groupon had a section on its site named "Deal of the Day". This section allows you to save money on specific items during a 24-hour period. Discounts change frequently on this site and stocks are limited.
This site has a user-friendly interface, and it's easy to get carried away with the various discounts offered on the site.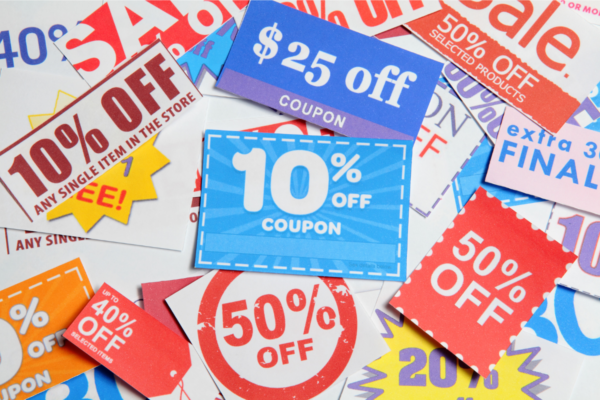 Gazelle
Gazelle is an online store that sells new and secondhand cellphones and equipment of any kind. The secondhand products on Gazelle are in good condition, so you don't have to stress yourself about their quality.
This website provides various amazing deals on its most recent products. Gazelle makes it easy for you to purchase electronic gadgets like Samsung Galaxy, Pad MacBook, and iMac.
Before sending out a product to its customers, Gazelle assess and rate the product in order to avoid customer complaints.
Cashbackbase.com
Cashbackbase compiles Amazon discounts in order to help you save money when buying on Amazon.
When you claim an offer, you need to make use of it immediately. If you don't, it will be gone after 30 minutes.
Cashbackbase features a points system. To get the quoted discount on some products, you'll need to swap points. You can earn points by referring friends and family to the site.
Brad's Deals
Brad's Deals is a great place to look for significant discounts & coupons on items.
If you're looking for big-ticket items like televisions, computers, or lawn furniture, Brad's deal is a place to visit. Items like clothes, bags, accessories, shoes, video games and more are also available.