Last updated Mar. 12, 2023 by Peter Jakes
Finding affordable options can be challenging if you're looking for new clothes to wear at an upcoming wedding or want a pair of jeans that fit right.
But it doesn't have to be! We've compiled a list of ways to get free clothes online—they're all free and easy.
1. Freecycle
Freecycle is a free, worldwide community-based network of local grassroots groups dedicated to making it easier for people to give and get rid of stuff. It's all about reuse and keeping good stuff out of landfills.
When you join your local group, you'll receive an email whenever someone posts something in the group (usually once a day) or makes an announcement (if they're offering something that can't wait until the next day).
You can also use their search feature to look up specific items or post your own. Of course, the best way to find local groups is using Freecycle's map tool.
Here are some tips for using Freecycle:
Always be respectful when replying to messages or posting new ones, even if you're simply giving away something rather than requesting one. Don't forget that it may not always be as easy as it seems.
Dont just delete unwanted emails without responding because this could prevent someone else from seeing them.
If possible, bring along anything else that might come in handy during pick up, such as boxes/bags/tape, etcetera, so everything goes smoother when picking up items from someone else's home or business location.
2. Take online surveys
Online surveys are another way to get free stuff. It's easy to sign up and begin taking surveys, although it can take time to finish one.
You may have to answer many questions before you're allowed to complete the survey, so don't expect a quick payoff here.
People who use online surveys report earning anywhere from $5-$100 per month by completing surveys. That's not bad at all if it doesn't take much time or effort on your part.
3. Shop in thrift stores
Thrift stores are a great place to find used clothing at extremely low prices—or even better, get something for free.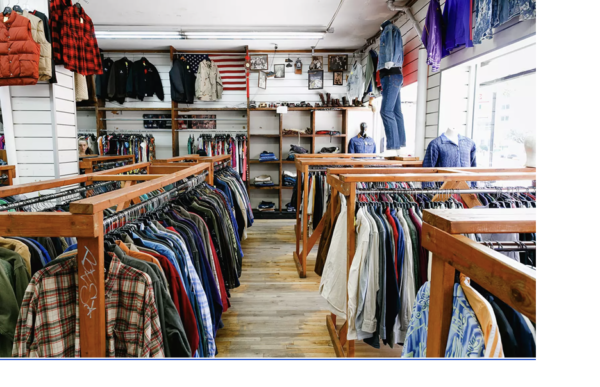 Most thrift shops will allow customers to shop on a "one-for-one" basis; meaning if you bring in an item that
4. Check out department stores' clearance sales
Department stores' clearance sales are a great way to get free clothing online. You should consider getting your clothes from department stores that often have outstanding deals on clearance items, which can be up to 90% off the original price.
What are clearance sales?
Clearance sales are when a store eliminates inventory to make room for new stock. They're usually held when one season ends, and another begins or at the end of an event like Black Friday.
-This is why there might be some outdated items in the clearance section—you can get those items for cheap.
Benefits of buying clothing at clearances
Clearances often happen only once per year or even less frequently, so you must take advantage of them when they do happen. You can score some incredible deals this way.
For example: if you buy five pairs of shoes and then wait until next summer before you go shopping again, chances are those shoes will no longer be available and won't fit into your budget anymore.
5. Visit your local resale shop
In addition to thrift stores and consignment shops, several charitable organizations operate secondhand clothing stores.
For example, Goodwill and the Salvation Army have locations throughout the country, providing clean clothes at a fraction of the price you'd pay for new ones.
They can be found by searching online or looking in your local phone directory under "Charitable Organizations."
You may also consider visiting a local resale shop if you cannot find anything worthwhile at thrift stores or secondhand stores.
Search online for places that sell gently used items, then call them beforehand so they can tell you what their store policy is regarding donations and how much money they'll give in exchange for used clothing (some will only accept certain items).
Most resale shops will allow customers like yourself who don't mind wearing used clothing through an open-door policy—they'll let anyone come inside with bags full of unwanted clothes.
But before bringing any items into the store, ensure they're clean and ready to wear first: no stains or holes allowed.
6. Go to a fashion swap party
If you're looking for an exciting new way to get your clothes, consider attending a fashion swap party.
At these events, people bring unwanted clothing that they no longer wear and exchange it for something new.
You may even find some great pieces at the party that you can take home with you. Some fashion swap parties also allow sellers to bring clothes in good condition and sell them directly from their car trunks or shopping carts.
Earn rewards points and use them to buy clothes
Earning rewards points is easy but a little bit of work. Here's how:
Sign up for the rewards program of your favorite store or brand. -This can be done through their website or by downloading an app on your phone.
Once you're signed up, make sure to link all of your credit cards, debit cards, etc.—to your account so that when you make purchases at any participating location (including online), it will automatically track them for you and start adding up those points.
Once you have some points saved up, use them to buy clothes! There are two ways this can happen:
Use them as currency within the store/app—if there's a particular item on sale that isn't covered by manufacturer coupons (or even if it is), going with rewards is usually the cheaper option;
-remember that sometimes getting something free is better than paying less money upfront and having to wait longer until a coupon comes out.
Get rewarded with additional savings when using said currency on certain items
-this could mean anything from 10% off one thing to 50% off everything else in stock (and then some). These deals only come around occasionally, so keep checking back often.
Join referral programs from online clothing stores
Referral programs are a good option if you're looking for a way to get free clothes.
These programs allow you to shop online and earn cash back on purchases. You can then use your money to buy clothes or other items from the store.
Here's how referral programs work:
Sign up for a new account in an online clothing store (e.g., Nordstrom).
Choose items you'd like to purchase using your referral code at checkout (e.g., $10 off any purchase of $50 or more).
Check out and pay with PayPal or another payment method that doesn't require your credit card number so that no one else sees it.
Referral programs online clothing store
Online clothing stores are great for finding stylish apparel without crowds or long lines.
Many of these retailers also offer referral programs, which can help you get more bang for your buck. Here's a list of the top 5 online clothing stores with referral programs:
Well.ca
Refer friends to Well.ca, and you'll both get a great reward. You'll earn a $15 credit when they make their first purchase of $50 or more and get a $15 credit too.
Plus, if your friend refers someone else who makes a purchase, they'll get another $25 off their next order – that could be up to $75 in savings.
To refer to friends:
Sign into your account at well.ca (no password required)
Click on the blue "Refer Friends" link in your account menu near the top left corner of the screen.
Fill out an email address for each friend you would like to refer and click "Send Email Referral."
Parade
The parade is a clothing store that sells clothes for women, men, and kids. It also has a referral program. The referral program rewards you with a $25 gift card when you refer a friend.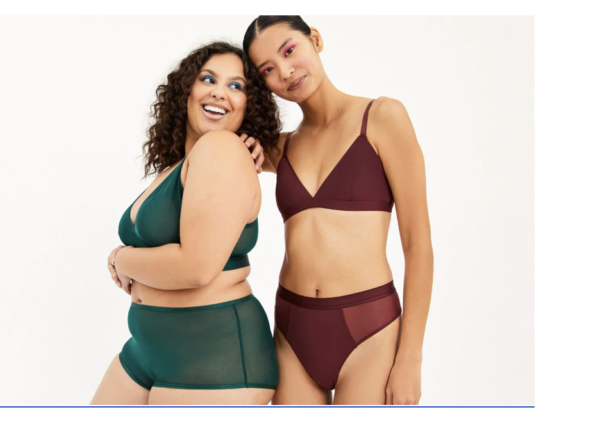 Away
Away is a luggage company that offers a referral program. A referral program is a great way to earn rewards and save money.
The Away reward points are used for discounts on future purchases (and can even be used for free bags).
Here's how it works: if you refer a friend who makes their first purchase, you will receive $20 off your next order and 2,000 points.
They receive 1,000 points for making their first purchase and $20 off their second purchase (no issues).
If they make two purchases within 30 days of each other and use the same email address to sign up, they get 3x more points than usual.
EyeBuyDirect
EyeBuyDirect is an online retailer of prescription eyewear and sunglasses. The company was founded in 2009 and is headquartered in Brooklyn, New York.EyeBuyDirect offers a wide selection of frames designed by independent designers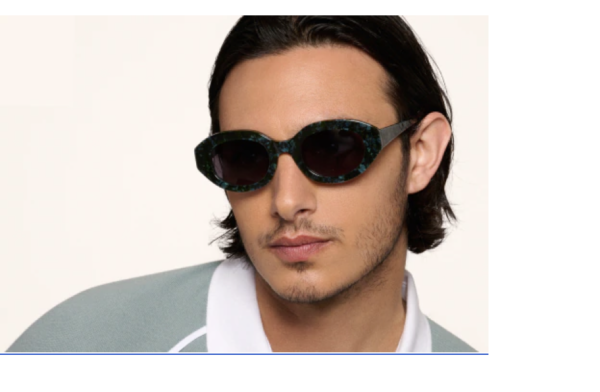 worldwide, including Michael Kors and Kate Spade.
In addition to their everyday collection, EyeBuyDirect carries over 400 designer collections, including Chanel (on sale now), Dior, Versace, and more.
If you Invite friends to EyeBuyDirect, They get $10 for joining & YOU get $10 for every referral.
Alo yoga
Alo Yoga is a yoga clothing brand that was founded in Canada. The company makes affordable clothing for women, men, and kids made of quality material.
Alo yoga is one of the top online stores selling yoga clothes. They sell leggings, tanks, and other clothing such as shorts and sports bras. Alo has a vast selection of styles, so you're sure to find something that fits your style.
Visit Freecycle.org
The next place you can visit to find clothes is Freecycle.org. This online community helps people give away and find items for free, so it's a great place to look for clothes.
Freecycle has been around since 2003, so it's one of the more established sites on this list — but it also has a worldwide presence with over 5 million members in more than 100 countries.
So if you're looking for some new threads, this is probably the easiest way to go about finding them.
Freecycle is unique as a resource for free clothing because it encourages recycling and reusing items rather than throwing them away or contributing them to landfills (which happens at surprising rates).
One study found that America threw 18 million pounds of textiles away each year.
That's why it's essential not only to use these resources but also spread awareness about how much waste we produce daily — especially when there are other options like Freecycle.
FAQs
How do you get free clothes on Roblox?
Roblox is a virtual world for kids where they can play games, meet new friends and express themselves.
Roblox contains various types of games made by the community. You can also buy clothes with Robux in these games.
The game has a place where you can get free clothes online when logging in to your account to earn Robux and then use trade currency to earn more virtual money before going to the shop and using your Robux to buy clothes.
There are a few ways to get free clothes on Roblox. First, Roblox has a page listing all of the items you can download for free from the official Roblox website.
-This list is updated frequently, so you'll want to check it often for new additions. Another way to get free clothes is by visiting the Online Catalog.
The catalog contains clothing items community members designed for free download.
You can use this tool to find your favorite Robloxian's work and wear some of their creations.
If these items, you can use them for free when they're released! Finally, you can always buy your clothes from the Roblox store.
The prices for items in this store are meager, and you can easily find great deals on things like hats and shirts.
If you don't see anything in the catalog that sparks your interest, you can also create your clothing items.
You can do this by visiting the Designer's Corner and selecting the Create Clothing option. If you have questions about using Roblox Studio or creating clothes on your own, check out the Roblox Wiki.
How can I get free summer clothes?
Use your points. If you have some credit card rewards points hanging around, that might be the best way to get some free summer clothes.
You can use them to buy almost anything from an airline ticket to a pair of jeans, so check with your card issuer for more information.
Use cashback sites. If you don't like the idea of spending money on clothes or if there's a particular item you're after, consider using one of these sites instead: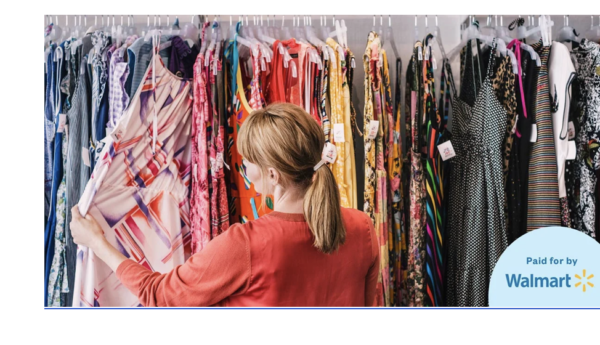 Ebates is probably the most well-known cashback site. It offers discounts at thousands of online retailers—including JCPenney, Macy's, and Nordstrom—and restaurants and travel sites like Expedia and Orbitz. Sign up through their website or through Facebook Messenger (you'll get $10 when you do), then shop at any of those businesses as usual;
When it comes time for payment, process your purchase through Ebates' portal instead of directly with its retailer partner so that it can track what percentage goes into its account each time someone shops through their link(s).
Ibotta offers coupons redeemable by taking photos or scanning bar codes on in-store products;
once uploaded into its database, they can be accessed via app or online depending upon preference but should always be redeemed before checkout (if possible) because they have expiration dates.
How do you get free clothes in rdr2 online?
You can get free clothes in RDR2 online by doing a few things. For example, you can buy clothes with gold bars and bring them by doing certain activities; you can contact them by completing missions and finding them in chests. There are also some ways to get free summer clothes in RDR2 online.
Rockstar Games has created some of the most immersive and enjoyable open-world games in history, but it's recently come under fire for handling microtransactions.
If you want, you can spend real money to get an in-game currency that can be used to buy outfits and other cosmetics directly to customize your character.
It's not a flawed system—you can get all the fun parts of the game without spending any extra money. To do so, you'll need to follow these steps:
1. Log into your account on rockstargames.com
2. Click "Account Overview" in the top right corner
3. Click "Game Data" at the top left
4. Choose "Manage Game" from the menu at the top left
5. Select Red Dead Redemption 2 from the list (it should be near the top)
6. Look for "Outfits" in this menu and click it
7. Choose a free outfit from the list (you can also buy outfits for gold bars)
8. Click "Redeem" at the bottom of the menu
9. Enter your password and click OK
10. Your new outfit should now be available in-game
Summary
Being fashionable doesn't have to mean breaking the bank!
You don't have to spend money to look good. Free clothes are everywhere!
Here are a few ways you can get free clothes online:
Your friends and family might have some extra clothing they would like to give away.
It's always best to check with them before taking anything without asking permission, but if you're lucky enough that someone is willing to give their old clothes away without any strings attached, take advantage of it.
-This method is advantageous if you live with roommates or relatives who have closets full of trendy items they no longer wear—they may be more than willing to part with some of those items for free.
If there aren't any loved ones with years' worth of old clothing sitting around your house, then try checking out some thrift stores near you as well as local charities for gently used clothes;
-places like Goodwill tend to sell low-cost apparel and accept donations from individuals who wish to clean out their wardrobes.
You might find yourself getting two birds stitched up with one stone: helping other people while saving money on new fashion pieces (all while feeling good about yourself).
Other Legit Ways to Get Free Clothes Online
Get Free Clothes Through Referral Programs
The most popular way through which people get free clothes online is by participating in refer-a-friend programs on various clothing websites. Many online retailers have referral programs where you can earn free clothes. You'll need to refer your friend by word of mouth or by sharing your unique link online to get this offer.
So when your friend uses your link to purchase an item from the site, you'll be rewarded with free clothes. It's as simple as that! Here are some of the sites where you can participate in referral programs and get paid;
Swap.com
Swap.com is a thrift store that sells items on consignment online. The company gives $10 for every person you refer to their site through their Share & Earn program. However, it'll pay you in Swap.com credit instead of cash which you can later convert to cash once you reach the minimum threshold.
Another way to earn credit on Swap.com is by selling used clothing. However, to get started, you'll need to apply for a Premier Seller. And when they approve you, you'll become a seller at Swap.com, where you can make money selling clothes. Besides, you can use your points to purchase clothes from the website.
ThredUP
ThredUP is an online marketplace that sells quality secondhand clothing at discount prices. However, customers can also win free clothes from the site. There are two ways to get rewarded on ThredUp;
Get $10 for every friend you refer to the site. And for every five people you refer, you'll get $50 to buy new clothes.
Sell your unwanted clothing on the website and get a "Clean Out Bag" to ship your stuff.
Select thredUP shopping credit, PayPal, or prepaid Discover gift card to receive payment for your clothes.
Stitch Fix
Another way to get free clothes online is by participating in the Stitch Fix refer-a-friend program. Sign up for an account and get your unique referral link. Then, share that link with your friends, on social media, by email, or by text to invite friends to join Stitch Fix.
You'll get Stitch Fix credit if you participate in this referral program. Each time someone signs up through your link, you'll earn a credit. That credit can cover the $20 styling fee the platform charges for each order.
In addition, Stitch Fix offers a personal styling program that delivers clothes to your door. If you buy an item using your Stitch fix box, the $20 will go toward the final cost. Also, you'll receive five items for each box, and you can request certain products or trends when you request a new box.
Rent the Runway
If the above programs do not work for you, you can always try the Rent the Runway referral program. The referral program pays you $30 for referring someone, and they, in turn, get $30 off their first order.
Rent the Runway is a company where you can primarily rent dresses for special occasions, such as a nice suit for a job interview. The company also allows you to rent accessories to match your new outfit. However, participating in their referral program can afford you the money to get free clothes from their website.
Get Free Clothes In Exchange For Points
There are websites out there where you can earn points by completing offers. You can then convert the point into cash or gift cards. With this, you can afford to buy the clothing that you desire without breaking the bank. Here are some apps that reward you with points you can use to get free stuff.
Survey Junkie
Survey Junkie stands as one of the most popular survey sites where you'll get paid for simply answering some questions. The market research site is paid by clients to get feedback from the areas they want to target. And in turn, Survey Junkiewill assign you the task of filling out the survey.
You'll earn points for completing every survey but can only cash out when you accumulate 1000 points ($10). You can redeem your reward as either Paypal or e-Gift cards. Then you can afford those clothes that you so desire.
Swagbucks
Swagbucks is another online site where you can earn points in several ways. Although the platform is known mainly as a survey site, you can as well earn points on the site by referring friends, watching videos, finding SwagCodes, and more.
Then, like Survey Junkie, you can convert the points into gift cards at great places like Amazon, Walmart, Target, and Sephora. However, if you don't want to get a specific gift card, you can choose the option of cashing out via Paypal.
Ibotta
Ibotta is a renowned website where you can make money from cashback rewards. However, unlike other sites, Ibotta is easy to use and is a simple way to get free money.
Ibotta has a mobile app where you can sign up and select the product you want to buy. After buying the product, upload the receipt to the app and earn some cashback rewards. However, you can only withdraw the cash when you reach the $20 threshold. Then you can use the cash for clothes!
Honey Chrome Extension
Honey Chrome Extension is more like a coupon site where you can get points by completing tasks. The extension is one of the best places to earn even without doing many activities. You can download the Honey Chrome Extension to your PC, and it will update you on any available coupons on the site you're browsing.
This is especially handy when you forget to check for online coupons and are going to buy them anyway. You can always redeem the points for gift cards, such as Amazon, Walmart, eBay, Sears, Target, and more.
Exchange Or Sell Your Clothes
A great way to make money to purchase new clothes is to sell the ones you are no longer in need of. There are sites where you could also exchange your clothes for the ones you feel are better. Here are some of the sites where you can sell or exchange your clothes:
Craigslist
When it comes to selling used items, Craigslist is one of the best options out there. Moreover, the site offers many options to exchange things you no longer need for money, just like some of your clothes. All you need do is put up a post about the item you want to sell (your clothes) with a description and photos. The site even allows you to insert an asking price; the best way to get a buyer is by attaching a reasonable price.
OfferUp
OfferUp is another popular app that allows you to sell used items. One of the benefits of using this platform is that it has a large number of users, making it easy to sell your old stuff.
OfferUp could also be a great place for you to try selling or exchanging your clothes. All you need do is put up a post for your clothes and wait for interested buyers! So it's an incredible way to get legit free clothes.
LetGo
LetGo is another great selling platform out there. The site offers lots of different options. You can buy and sell used items on their sites, such as clothes. All you need do is sign up on their site, list your items, sell them, and use the money to upgrade your wardrobe.
Nextdoor
Nextdoor is quite different from the other sites listed in this category. It is more like a free private social network where you can connect with your local community. And through the site, you can communicate with people who are willing to swap or buy your old clothes.
Facebook Marketplace
Facebook Marketplace is another option to try if you're looking to get free clothes. As you may already know, Facebook is one of the largest communities in the world. And its marketplace had lots of potential buyers and sellers of clothes. So you can take nice photos of the clothes you intend to sell, upload them, and find buyers within a short period.
Facebook Groups
If Facebook Marketplace does not work for you, you can sell directly at Facebook groups instead. You can find groups that are created specifically for buying and selling items. So you can join some of these groups, connect with buyers and start selling or swapping your clothes.
How Can I Get Free Clothes?
You can get free clothes by participating in online rewards programs such as referrals, surveys, and other related tasks. Sites like Survey Junkie, Swagbucks, and Ibotta will pay you for completing specific tasks, and you can then use the money to buy new clothes. Otherwise, you can participate in the swap.com, ThredUP, or Stitch Fix referral programs to get free clothes.
Does Shein Give Free Clothes?
Technically, Shein gives free clothes. However, to get this reward from the site, you'll need to post a review about your overall experience, including quality, fabric, fit, style, and construction. So the site will give you free stuff (like clothes) to try on in exchange for a detailed review. And after that, you may keep the clothing.
Where Can I Get Free Clothes Today?
You can get free clothes from websites like Craigslist, OfferUp, and LetGo, which allow users to swap their clothes. You can either exchange your old clothes for money or a new one.
How To Get Kids Clothes Free?
The easiest way to get free clothes for your kids is to ask your friends and family for "hand-me-downs." It is a strategy to get clothes from friends and/or family that have kids older than yours. If they don't plan on having more kids, you can ask if they can give you some of the clothes.