Some of the links in this article are "affiliate links", a link with a special tracking code. This means if you click on an affiliate link and purchase the item, we will receive an affiliate commission.
The price of the item is the same whether it is an affiliate link or not. Regardless, we only recommend products or services we believe will add value to our readers.
By using the affiliate links, you are helping support our Website, and we genuinely appreciate your support.
Last updated Jan. 3, 2023 by Benedict Osas
Many people, book lovers if you can call them that, enjoy exploring every inch of pages because of the pleasure and adventure it brings. That's why they look forward to reading new books in their leisure time.
But did you know that you could make a living, possibly a career, out of reading? That is, you get paid to read books. Well, now you do.
Many online sites pay you to read new books that others haven't read yet and write reviews to attract readers for that particular book, and some pay you to read books aloud.
However, many sites online claim to pay you to read books but don't, which is why we've compiled a list of 17 sites you can apply to get paid to read books.
Get Paid To Read Books In English
You can make money reading books in English. You can visit sites like ACX and Brilliance Audio to get paid to read books aloud. Some sites even pay you to read books and write a review of the books in English. These sites include BookBrowse.com, Writerful Books, and Kirkus Media.
Get Paid To Review Books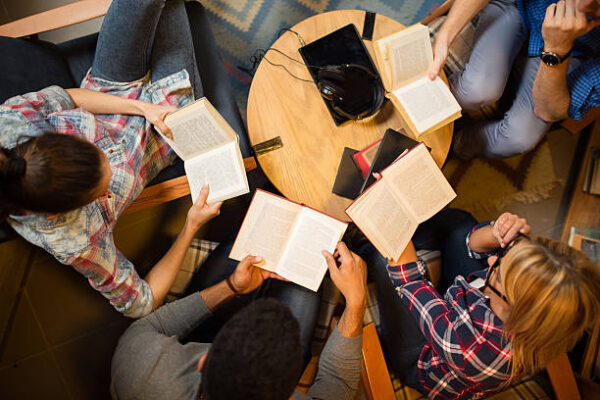 Reviewing books is an excellent option for avid readers who would love to share what they've read with other book lovers and, at the same time, earn money. The popular sites that pay you to read and review books every now and then include Online Book Club, The U.S. Review of Books, and Reedsy Discovery.
How Can I Make Money If I Like To Read?
One way to make money if you like to read is to start a book review blog because with this, and you can post reviews of the book you've read on the blog. That way, you can consistently build a community of book lovers.
In addition, that can enable you to monetize with affiliate marketing, sponsored book reviews, and advertisement.
Another option is to become a book reviewer for any of the numerous online book review sites like Kirkus Reviews and Online Book Club to get free books and make money.
If you like reading books and have a great eye for grammatical, spelling, and punctuation errors, you can also become a proofreader. As a proofreader, you get access to books others haven't read and earn money while at it.
How Do I Get A Reading Job?
Do you know you can make a career out of your love for reading? If you don't, then you should know now that you can get a reading job. Some of the reading jobs you can get include book editing, audiobook narrating, book review, proofreading, and many others.
You should get your resume ready and find read jobs on writing-related job websites, publishers marketplace, freelancer marketplace, and publishing houses to get one.
Some 17 Sites To Get Paid To Read Books
Several sites pay you to read books if you're a book lover. There are so many, but seventeen of them are outlined below:
BookBrowse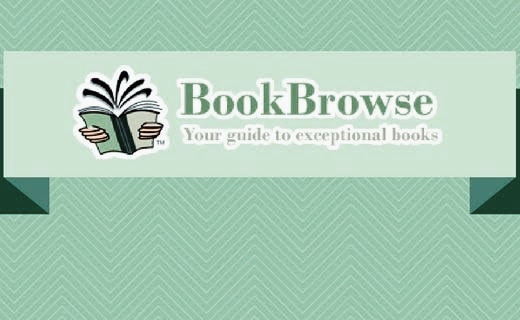 One of the best sites that pays you to read and review a book is BookBrowse.com. This site allows you to write reviews on interesting books with great storylines and good characters. It reviews young adult books, adult fiction, and non-fiction.
If you're looking to get paid on this site, you should also know that they expect you to write a "beyond the book " article for each book you review.
With this site, you get at least a book to review and get paid a reasonable price. In addition, this site sends you to print copies of the books you're to review if you reside in the U.S.; if not, you get ebooks.
Before signing up on this site, you should read through the site to know the kind of standard they take for their book reviews to increase your chances of getting approved to get paid for writing book reviews.
U.S. Review of Books
Another site that pays you to read books is the U.S. Review of Books. On this site, you'll need your resume, samples, and references to apply and get paid to read and review books. U.S. review of books pays about $25 for 250 to 300 words review and up to $75 for 500 to 600 words.
Although the pay isn't that much if you account for the number of hours you use to read and review the books. However, if you love reading and are a fast reader, the pay is quite okay for an extra income since you would get free books that you would have otherwise used your money to purchase and read during your free hours.
Depending on the number of hours you've got to read and write, you can review more than six books in a month. Findings show that a typical reviewer on the site can review about ten books in a month.
Another thing you will love about U.S. reviews of books is that the site publishes and retains your biography as an author. This is good as it helps build your reputation as a book reviewer.
Any Subject Books
Any Subject Books summary site pays you to read books and write reviews on the book you've read. One perk you will love about this site is that it won't compel you to read the genres you're not interested in. Unfortunately, many individuals do this just to make quick money writing reviews.
You have the freedom to read and write books in your genre choice. However, while filling out the application form on this site, make sure you opt for the publisher account option if you plan to read and write reviews.
However, if you aren't planning on writing reviews of the book you read, you can create a reader's account.
The exciting thing about this platform is that you can earn little by little by reading and sharing what you've read with others. But, of course, your earnings depend on the number of readers and shares with a reader's account.
New Pages
Have you read an interesting book or literary magazine recently? Then, you can write a short review of about 200 to 300 words and share it with other people on New Pages to earn money.
The platform is an internet portal for independent publishers, literary magazines, small presses, and books. The reviews on the site are short, engaging, and with enough substance to keep the reader wanting more. That's the kind of content the site expects you to write as aNew Pages reviewer.
You can look through the site to learn more about their style of writing reviews. And the site allows you to include a short bio about yourself and relevant personal links, which include your social media tags.
Kirkus Media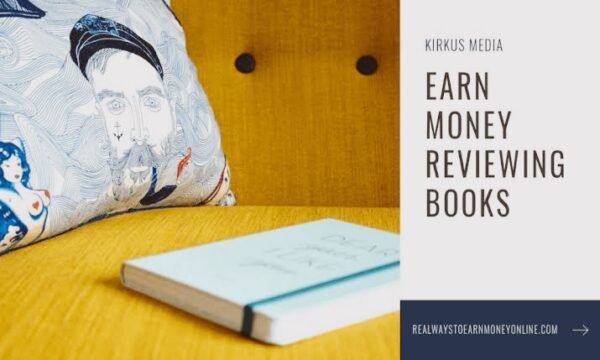 Kirkus Media is another site that pays you to read a book and put down a review of the book you've read. The site is always on the lookout for English and Spanish book reviewers that can submit about 350-word reviews of a book due two weeks after a book is assigned to the reviewer.
Kirkus Media reviews all genres of books in ebook, paperback, and hardcover format, so you can rest assured that you'll get paid to read books in your favorite genres.
It's also simple to apply to become a book reviewer on this site. All you need is your resume, writing samples of your best work, and a list of your reviewing specialties.
Wonderful Books
Wonderful Books is an author service company that provides a variety of services for authors, including editing, and beta reading, all with the option to increase the chances of the author's success.
Asides from their services to authors, the site also pays individuals to read and review books from time to time. With Writer, you get to read and review any book of your choice. But the platform prefers American, British, Irish, Australian, Canadian, and New Zealand authors.
Like almost all sites in this article, you'll need to provide Writerful Books with a previous book review sample. And you can get paid anywhere from $10 to $50 for a review. So if you prove to be a good book reviewer, you won't have issues getting paid to read books with this site.
Reedsy Discovery
Reedsy Discovery is designed for avid book readers to get access to several dozens of books before they're widely published for free. Asides from allowing you to read books before others for free, you also get to make money for reviewing these books.
Reedsy Discovery also works with several authors who submit their books for reviewers like you to read and review. In addition, they provide you with a dashboard on this site as an analyst from where you can browse for new books and manage book submissions from authors that reach you directly.
Another thing about Reedsy Discovery is that the platform allows you to create a profile and build a credible reputation. From your profiles, readers find all your published reviews and become your followers if they're interested in the genre of the book you review.
With this, you can easily build a community of book-loving fans that retain the ability to reward you for working hard to create quality book reviews.
Scribd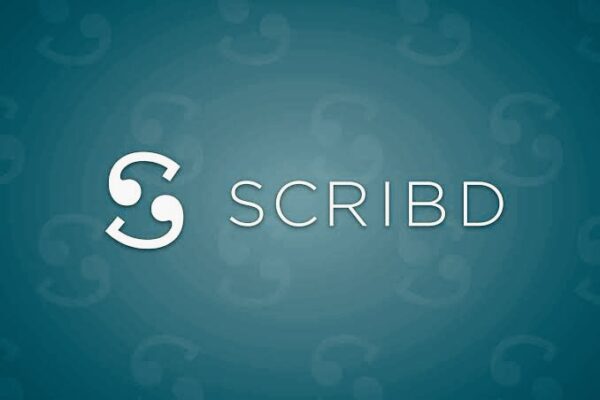 Scribe is a digital library with openings for individuals to get paid reading books. Ranging from book reviews and proofreading, the platform possesses a wide range of book collections, including magazines and popular novels you can read and review.
You can sign up on the site and fill out the application form to become a book critic. The site prides itself on providing honest and quality reviews, and they expect you, as a book reviewer, to be able to create one.
If you're eventually selected to become one of the platform's book reviewers, the payment is on a freelance basis.
Online Book Club
Online Book Club is also another get-paid-to-read site. You should know that with this platform, your first review on the site is free, and for the others, you earn anywhere from $5 to $60.
While reading the book assigned to you for review, you're required to point out whether the author uses any vulgar words or profanities in the book and the page it's used.
You'll also need to note down the spelling or grammatical errors in the book and the page you find them. If the mistakes are more than ten, you'll need to note down the first ten and report the details to the site.
The reviews on the site have a standard format and at least 300 words for children's books and 500 words for adult literature. You can visit the site to understand more about the kind of reviews the platform accepts because rejected reviews affect your reviewer score, which will affect your earnings.
Instaread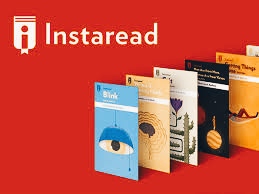 Instaread is another platform that pays you to write summaries of the book you've read. This site differs from all other sites on this list because the book reviews are longer than the usual flash book reviews other sites accept.
The platform takes about 1000 to 1500 words, and it's pretty easy to start reviewing for this site. Instaread rewards you nicely for your quality book reviews asides giving you a free book, you earn up to $100 per summary.
You can go through their web page to read through their recommended style guide. Instead also has an app on app stores that you can install and access without any hassle.
Booklist
Booklist is part of the American Library Association and provides reviews to guide schools, public libraries, and book clubs in book suggestions and purchasing. Booklist looks for book critics that are conversant with books and libraries.
You don't necessarily need a library degree to start writing reviews for this site. The book review platform wants you to create short, quality reviews of about 150 to 175 words and pays up to $15 per review.
Booklist provides reviews with a subscription and in print with online access and pays up to $15 per review. You also get acclaim for every review you provide.
It also helps that the platform provides a new book critic with an Editor, meaning people see you as "in training." The editor provided will contact you regularly to guide you through the style and process of writing reviews for Booklist.
Women's Review of Books
Women's Review of Books is a print publication published by Wellesley Centers For Women in conjunction with Old City Publishing. WRB accepts book readers and pays them to read and review books.
The publication includes reviews from different genres, fields, and styles. To become a critic for this well-known publication, you simply need to send your resume and your writing sample.
In addition, you should know simply from the name of this publication that it caters mainly to the female audience and can pay up to $100 for a single review.
getAbstract
getAbstract has one of the biggest libraries of summaries you can ever find online, and from time to time, they take on book reviewers to write quality summaries of books.
To get started with reading books and writing summaries for getAbstract, you can fill out their application form on the website. You're required to submit a sample summary of about 50 to 150 words. The platform will contact you to work with them if your sample meets their criteria.
Though they don't have a specified payment rate, the platform pays on a freelance basis. Make sure you review their summaries to know their writing style before writing your sample summary to increase your chances of getting approved.
Publishers Weekly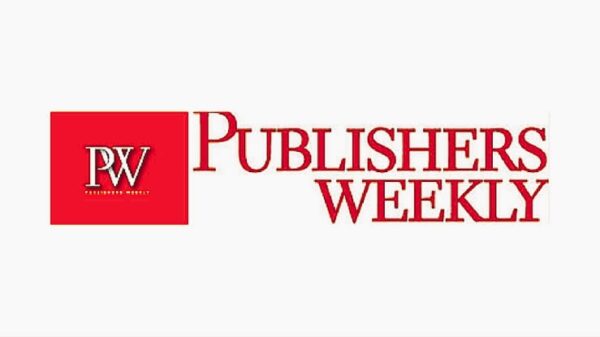 Publishers Weekly is an online magazine that publishes reviews in different genres. Over time, this magazine has hired freelance writers in genres such as romance, fiction, young adult, history, and many others and still employs book critics.
Although it requires a reviewer to have a specific educational background and experience in some areas, you can generally apply if you enjoy reading books and are looking to make money through reading.
You can just send your resume and sample to apply for a book critic role on this site. Publishers Weekly's payment rate is quite decent, according to their website.
Upwork
Upwork is a marketplace for different kinds of freelancers. For example, if you enjoy reading and want to get paid reading books, then you can create an account on the site to apply for book reviewing gigs.
You will find various book review jobs in different genres, and each job listing has its requirements and qualifications. But it's not difficult if you know how to write a book and enjoy reading other books.
You might even get a one-time book review project or get a client that would require your service from time to time.
Tyndale Blog Network
Tyndale Blog Network has a popular program known as My Reader Rewards Club. You can join the club and become a member. As a member of the Tyndale "My Reader Rewards Club," you're eligible to receive rewards for specific actions you take to support the website.
These actions include inviting your friends to join the program or sharing their website links. For every action, you get points. That is, you get 10 points when you write a review for Tyndale's book on Amazon or Barnes & Noble.
You can accumulate only 50 points max in 30 days. And once you're able to accumulate sufficient points, you can use them to get books off Tyndale shelves.
Fiverr
Fiverr is another website on which you can sign up to get paid to read books and write. It is a freelancer marketplace similar to Upwork. But on Fiverr, you'll need to create and post a gig to promote your book-reviewing skills.
With Fiverr, you get to name your price, but you should ensure that the kind of price you're charging for your service matches the quality of the reviews. This is because that's how you can retain the clients that click on your book reviewing service.
One exciting aspect of Fiverr is that you can market any skill you possess, and there's also no limit to your earnings.
Does Amazon Pay You To Read Books?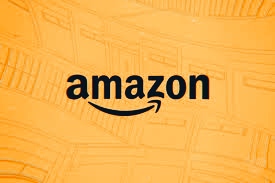 Amazon pays you to read books aloud. To get started with this, you can sign up for Audiobook Creative Exchange of Amazon (ACX). And after creating an account, you can browse through the list of books to select one for your narrating audition. Once your audition is good, you get added to the list of narrators and get paid an hourly rate for reading books.
Get Paid To Reading Books For Audible
Reading books aloud is a skill that's in demand in recent times when audiobooks are becoming more popular. As a result, platforms like Audible usually need professional readers to help read books aloud. You need to sign up through ACX to get paid to read books for Audible, as ACX is its publishing platform. While creating your profile, be sure to include relevant experience and samples that show your best work.
After creating a profile, you can start auditioning for a gig by recording a few minutes of the manuscript. Once the audition is approved, you'll get the gig, complete reading and recording the manuscript, and get paid upon completion.
Frequently Asked Questions On Getting Paid To Read Books
It would help if you examined these questions and answers to understand how you can get paid to read and review books.
How Much Do You Get Paid Per Book?
The amount you get paid per book depends on the site; while some pay decently for every book you read and review, others don't pay well. But on average, you can get as much as $100 and as low as $5 for reading a book and writing a review.
How Can I Earn Through Google?
There are different ways to make money through Google. You can either work remotely for the company, monetize your website with Google Adsense, post written content on Google's blogging platform, or make YouTube videos.
Final Thoughts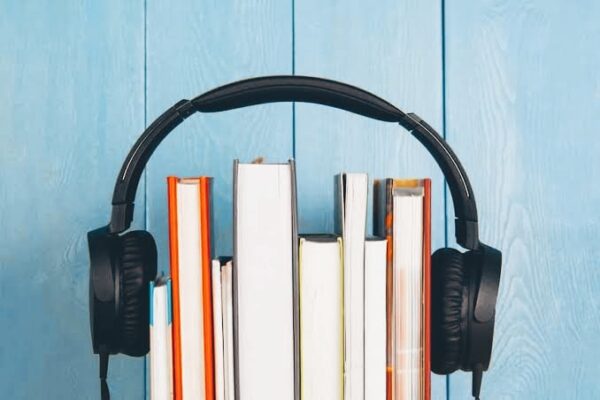 There are many ways to make money if you enjoy reading, and we've listed up to 17 sites that can pay you to read books. It would be best if you went through the article to find the ones you're interested in working with.
However, if you love reading in your leisure time and still have to work during the usual hours, it's fine as you can read books and get extra cash in your free time.