Thanksgiving is a good time to exchange gifts with friends and family. But with the increasing price of things in the market, it can be difficult to save money for thanksgiving.
Thanksgiving requires you to make budgets for food and decorations. If you want to save money, you can make a visit to Walmart.
Walmart, one of the largest retail stores, offers free turkey to its customers. Here are ways to get free thanksgiving turkey and dinner at Walmart.
How to Get Free Thanksgiving Items At Walmart
To get a free thanksgiving item at Walmart, you have to log into the Ibotta app. If you purchase something from Walmart via the Ibotta app, you will get a free thanksgiving turkey or item.
Ibotta, a Denver-based coupon application, offers its users free turkey and items during the thanksgiving period. However, to be eligible for this freebie, you must make a purchase at Walmart via the Ibotta app.
To get a thanksgiving item via the Ibotta App, you will be required to create an account on the Ibotta app, Registration is free!
If you sign up on Ibotta with a referral link, you will get a $10 cash or gift card reward.
After creating an account on Ibotta, link your Ibotta account to your Walmart pickup. Ibotta allows you to purchase from a wide range of retail stores but it only offers thanksgiving freebies to users who purchase from Walmart.
If you purchase products like turkey, mashed potatoes, coca-cola, cranberry sauce, gravy, corn muffins, or green beans, you will get a 15% cashback incentive. This offer is only available on Thanksgiving days.
Some other items that qualify you for a 15% cashback reward include the following: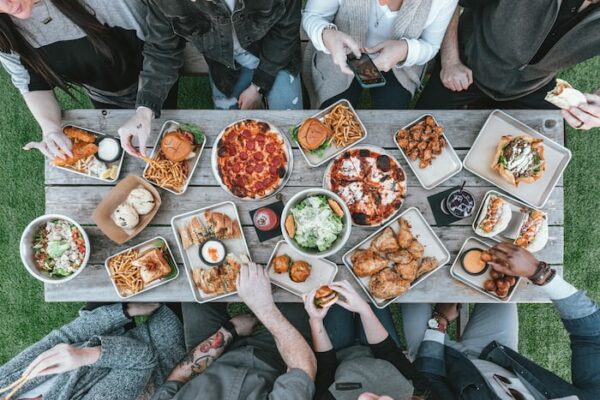 French Crispy Fried Onions: You will be eligible for $1.92 cash back.
Great Value Green Beans comes with a $1.34 cash back reward.
Coke: Eligible for $1.89 cash back
Campell's Condensed Cream of Mushroom Soup: $0.98 cash back
Butterball Turkey Breast Roast: Eligible for a $9.98 cash back reward.
Step-by-step On How To Redeem Free Thanksgiving Items On Walmart Via The Ibotta App
Step One: Sign up for an account on the Ibotta Application.
Step Two: Fill in the necessary information and link your credit or debit card information to Ibotta.
Step Three: Click on the Walmart logo that appears on the home interface and navigate to the free thanksgiving menu at the top of the screen.
Step Four: Add all the available offers that show up as free. Add them to your purchase list and buy them at any Walmart store closest to you.
Step Five: After making the purchase, scan your receipt on the Ibotta app. Once the scanning process is completed, redeem your cash back reward.
You can choose to withdraw your cash back reward in cash or gift cards. Cash payment method on ibotta is made via Paypal. If you want to retrieve your reward as a gift card, you can select the type of gift card you want.