Last updated Aug. 22, 2022 by Jessica Green
One of the most well-known websites that allows you to purchase movie tickets online & bypass the theater ticket queue is Fandango.
But as you might have observed, every transaction with Fandango comes with an additional convenience fee.
Here are legit ways to waive the convenience fee imposed on you when you purchase a movie ticket with Fandango.
Use Online Coupons
There are lots of coupon websites that provide discount codes that waive the convenience fee imposed by Fandango.
Keep in mind that not all discounts or coupon websites are trustworthy. So when searching for coupons that reduce Fandango's convenience fee, go with legit and popular coupon websites.
A search on the internet will reveal to you the best coupon websites that offer great discounts.
Purchase Tickets From A Theatre's Website
Some theaters only let you purchase tickets online via Fandango, while some have their own websites.
Before buying a movie ticket, enquire from your favorite theater if it's possible for you to purchase movie tickets from their websites.
Be aware that most theatres with online ticketing services also impose convenience fees on those who buy tickets online.
Join AMC Stubs
AMC Stubs is a rewards membership program that is only available at AMC Theatres.
The AMC Stubs is a member reward program that allows its members to avoid paying convenience charges when buying online movie tickets.
Some theatres that provide this kind of membership reward program include Regal Crown Club and Cinemark Connections.
Buy Tickets In Hand
Another way to avoid paying the convenience fee imposed by Fandango is by physically buying your tickets in cinemas.
This method prevents you from paying any sort of charges. Although buying physical tickets demands that you make long journeys out of your home, it is still worthwhile if it helps you save money.
Join Fandango VIP Program
The Fandango VIP program is a rewards scheme. Becoming a member of this program gives you access to lots of benefits.
As a Fandango VIP member, you can stream movies at a discounted price and you can earn points for each movie ticket you purchase via Fandango.
This program also enables you to obtain discounts when purchasing movie tickets. The discounts offered by this program can waive the convenience fee imposed by Fandango.
What Is Fandango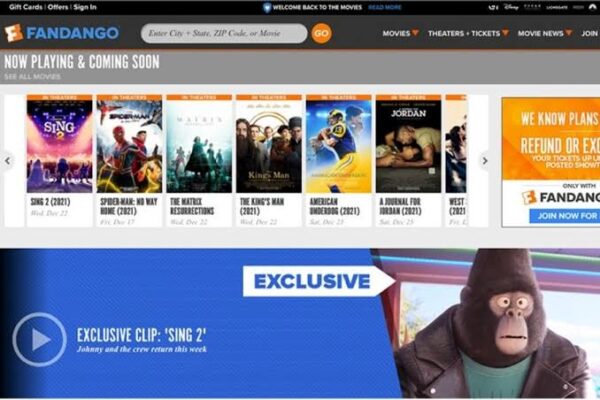 Fandango is a corporation that sells movie tickets. It also operates a streaming service that enables you to stream movies.
The business was established in the year 2000 and has since been controlled by NBCUniversal & Warner Bros.
Some of its competing firms are MovieTickets.com and AtomTickets.com. They provide a similar service that enables people to easily purchase online tickets.
How Does Fandango App Work?
Here's a step-by-step process of buying tickets on Fandango:
Download the Fandango Mobile App
Get Registered
Search the app for movie theaters close to you
Click on the theater and find tickets for the movie you want
Click the checkout point to make payments for the movie.
Frequently Asked Questions
Does Fandango give full refunds?
Yes, Fandango gives full refunds. Fandango allows you to seek refunds for tickets that you have no use for
What is a Movie Convenience Fee?
Convenience fees, also known as "surcharges", are the extra sums of money that are added to your total transaction when purchasing online tickets
Are Fandango Tickets Legit?
The tickets purchased on Fandango is legit. But the customer service team of Fandango is slow to respond which is a problem for customers.
How Long Does it Take Fandango to Refund Money?
It takes up to 2 weeks after you submit your request for Fandango to process your refunds.
Can You Get a Partial Refund on Fandango?
Yes, you can get a partial refund on Fandango if you submit a request before the cutoff time.
Does FandangoNOW cost money?
Fandango Now is an alternative to typical streaming services. It does not require its members to pay membership on a monthly basis.