Last updated Mar. 12, 2023 by Peter Jakes
At some point, every business must collect payments. And, as the world becomes more digitalized, merchants can process and receive payments in a flash. What type of payment method is best for small businesses? Alternatively, which payment method should you use for your new business? In this article, we will outline the 16 Best Mobile Payment Apps for small businesses.
According to data on the most popular payment methods for e-commerce transactions among online shoppers in the United States, digital wallets and credit cards topped the chart, each accounting for 30% of total payments. Debit cards come in third, commanding about 20% of the share.
How Can Small Businesses Accept Payments Over the Internet?
When it comes to accepting online payments, there are various options. Available options include bank transfers, direct debits, mobile payments, point-of-sale (POS) payments, and online card payments.
However, the optimal payment option depends on the nature of your business and your personal preferences. Each payment method has advantages and disadvantages. So do your homework before deciding on a payment system for your company.
The rest of this article will walk you through the basics and suggest various small business-friendly mobile payment apps.
What are the benefits of mobile payments for consumers?
Transaction speed and simplicity of use are two factors. There's no need to travel to a bank to receive or pay money physically.
Furthermore, utilizing an app adds another degree of protection. A website does not keep credit card or bank account information. Credit card numbers and other account information linked to the app are secured. Also, the vast majority of people own a smartphone, either an iPhone or an Android device.
What is the Process of Using a Payment App?
To transfer money, a client needs a smartphone or computer to download a payment app. He also needs to link it to the customer's preferred source, usually a credit card. However, you can pay with a credit card, debit card, or bank account. The user then uses the app to make payments, either online or at the point of sale. This method is done using contactless technology.
Installing the same or a different mobile payment app on a business computer or smartphone allows a corporation to accept payments. Consumer-to-merchant and merchant-to-consumer apps are examples of applications unique to each other.
Other corporate payment apps accept other forms of consumer payment apps. Some only function across certain types of devices, like Apple Pay. Apple Pay only works between Apple devices, like iPhones. The charges on transaction range from 0% to around 3%. Payment limitations apply to some.
Benefits of Using Online Payment Apps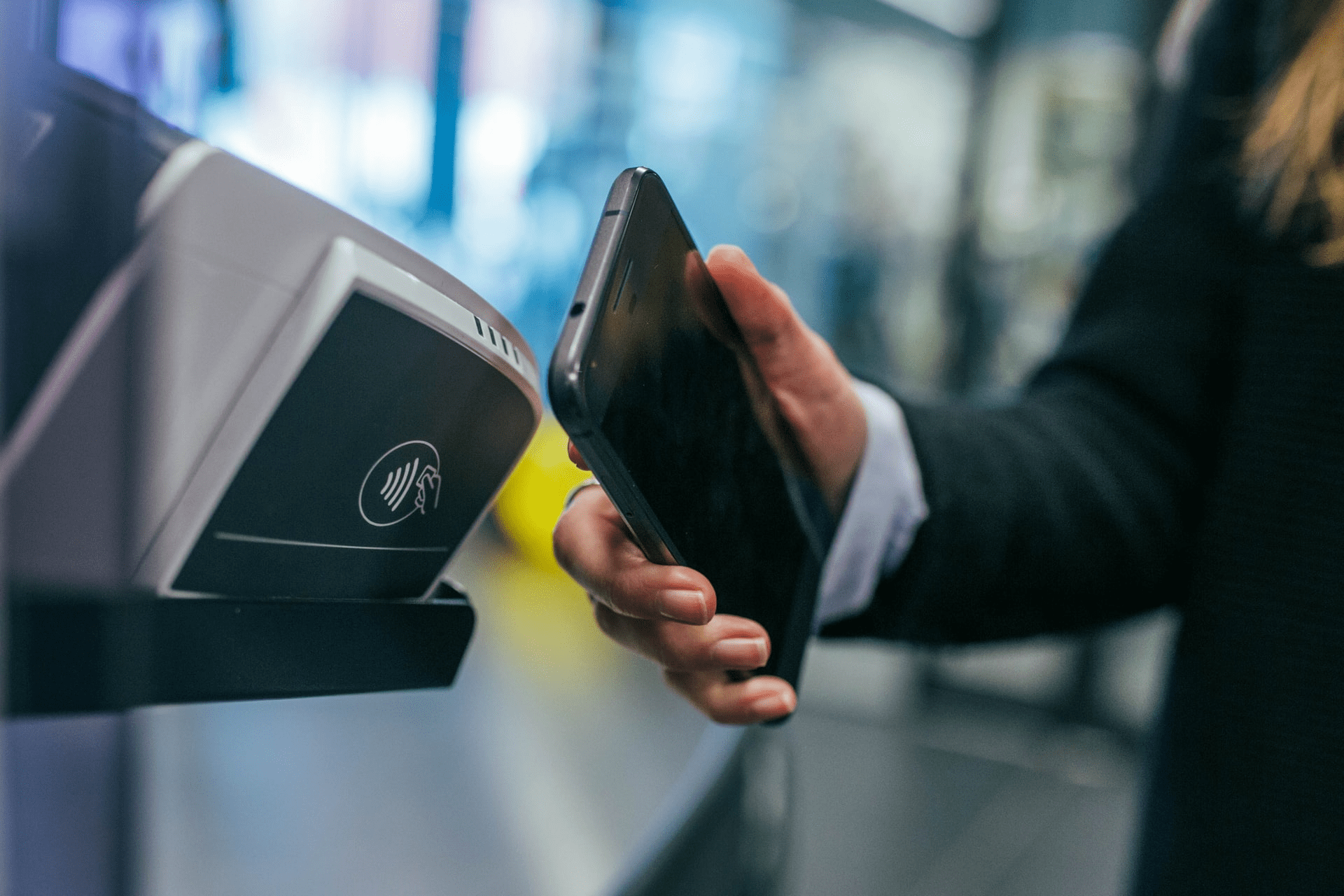 Benefits of Using Online Payment Apps
1. They're Currently a Commonly Recognized Means of Payment
Before the Covid-19 pandemic, consumers were cautious about utilizing an internet app or mobile wallet for transactions. PayPal and Apple Pay have millions of clients, but most haven't accepted digital payment tools.
E-commerce and internet payments flourished because many people couldn't leave their homes. Consumers who formerly scorned internet payment systems started using them.
According to a recent Accenture research, digital payments will account for about 420 billion transactions worth $7 trillion by 2023. This figure will rise to $48 trillion by 2030.
2. Transactions Are Processed Faster
Unless you're dealing with cash, credit and debit card transactions may take a few days to appear in your bank account. You get your money immediately away when you accept online payment applications.
A client does not have to wait for credit card purchases to be processed before responding to an invoice. The sooner you have money in your bank account, the better because cash flow is essential for running a small business.
3. They Make the Checkout Process Quicker
With e-commerce becoming more popular, retailers must discover new ways to finish sales. Shopping cart desertion is a severe issue for all online retailers. Accepting online payment applications makes the checkout process go more smoothly.
The less likely a consumer is to abandon their online shopping basket, the faster the checkout and the greater the customer satisfaction rating.
Cons of Electronic Payments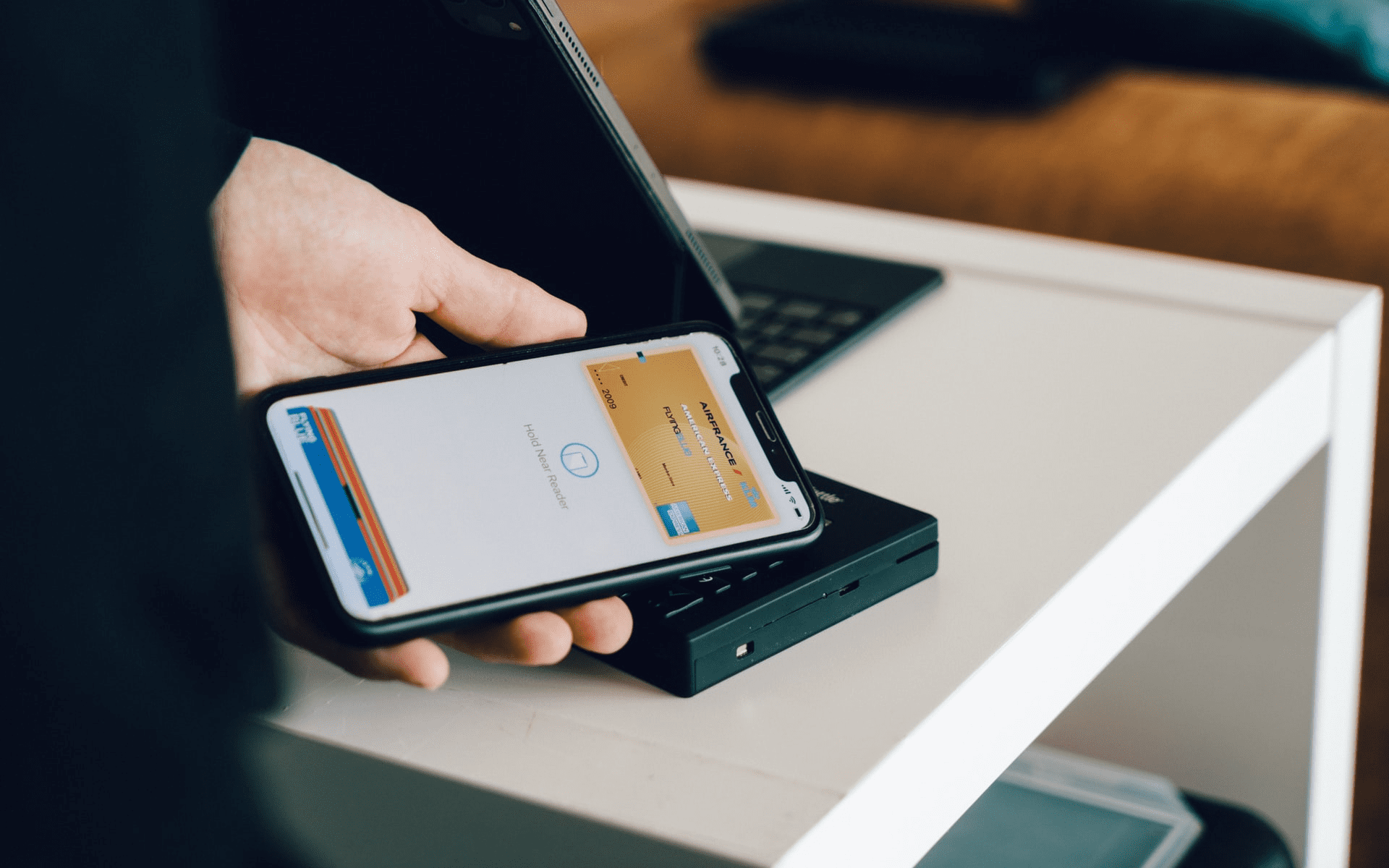 16 Best Mobile Payment Apps for Small Businesses
1. There Is a Substantial Risk of Fraud
Online payment applications make purchasing products and services more straightforward. They however come with a risk. Scammers frequently use online payment applications to target individuals and companies. That's why we have taken time to outline the 16 Best Mobile Payment Apps for small businesses.
Dummy applications that appear in internet app stores are one method. These applications capture a lot of personal information about the user. They can be used to perpetrate fraud if in the wrong hands. Encourage your clients to utilize well-known payment applications directly from their trusted merchants.
2. Accepting Them Can Be Costly
Online payment applications require users to link their credit or debit cards to the platform. You'll be charged a transaction fee for credit card payments made through the app. The amount you pay depends on the credit card used and the transaction type.
Card-not-present purchases, including online payments, are usually more expensive for the merchant — basically, the riskier the cost, the higher the rate you pay.
3. They're More Difficult to Control
While online payments may be more convenient for your consumers, they may be significantly less. Getting all transactions from several payment applications into a single accounting system can be time-consuming and difficult.
16 Best Mobile Payment Apps for Small Businesses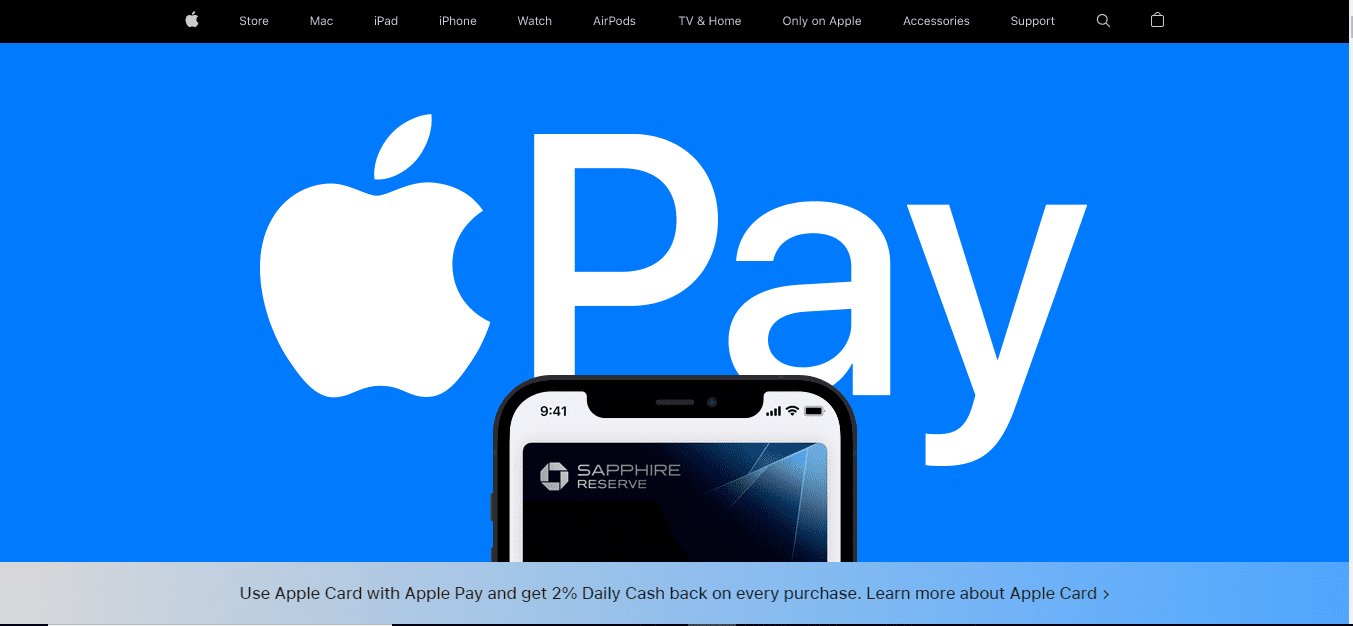 Apple mobile payment for small businesses
Apple Pay allows consumers to use their mobile devices to make payments online, in applications, and in shops. (other Apple devices).
Fill your Apple Pay account with your Apple Cash balance or a connected credit, debit, or prepaid card. These transactions need a password, Touch ID, Face ID, or a double-click on the Apple Watch's side button to be validated.
You can send money using Apple Pay from within the Messages app using your Apple Cash balance.
Customers prefer Apple Pay because they can save and redeem incentives in their Wallets. If an establishment does not accept Apple Pay, the customer can pay with a credit card linked to their Apple Pay account.
Users can choose to pay for a product in monthly installments with 0% financing.
Apple Pay's Pros
Easier payments
Secure
More personal space
Reduced danger
More enjoyable experience
There are no additional costs for merchants.
Apple Pay's Cons
Adoption
No support for online buying.
Stability
Increased fees
Supported Devices: Apple Watch with a contactless reader and iPhone (with face or touch ID). If Apple Pay is a payment app option, you can use it in apps.
Apple Pay's Pricing
The merchant pays the same fee as if the customer used a credit card for the transaction. The merchant's POS equipment would require an upgrade to accept Apple Pay.
Google Pay is our second best pick of the 16 Best Mobile Payment Apps for Small Businesses. Google purchased the intellectual property of the NFC software Softcard in 2015. They obtained support for Google Wallet from AT&T, T-Mobile, and Verizon. Google merged the functionalities of Wallet and Android Pay into what is now Google Pay. This is to compete directly with Apple's mobile payment platform (Apple Pay).
Google Pay is a complete personal finance solution that includes budgeting tools, cash-back incentives, and contactless payment. Online, contactless, and in-app mobile payments are all possible. Merchants may create a Google Pay account by downloading the software from the Google Play store.
The peer-to-peer capabilities of Venmo and Cash App, the security layer of PayPal art part of Google Pay's features. Also, the NFC functionality of Android Pay and the cash-back offers of Rakuten are all included in Google Pay.
Google Pay's Pros
Simple to set up and operate
A high degree of protection
Only bring your phone or smartwatch.
Attractive reward and promotion programs
Free-to-use
Google Pay's Cons
Not always welcomed
It doesn't work on all phones
Data Privacy Concerns
Reliance on a smartphone or wristwatch
The app is compatible with Android phones with an NFC (near-field communication) chip. You can also use it on a tablet.
Google Pay's Pricing
Customers attach a debit or credit card to their Google Pay account. Accepting Google Pay is free for businesses.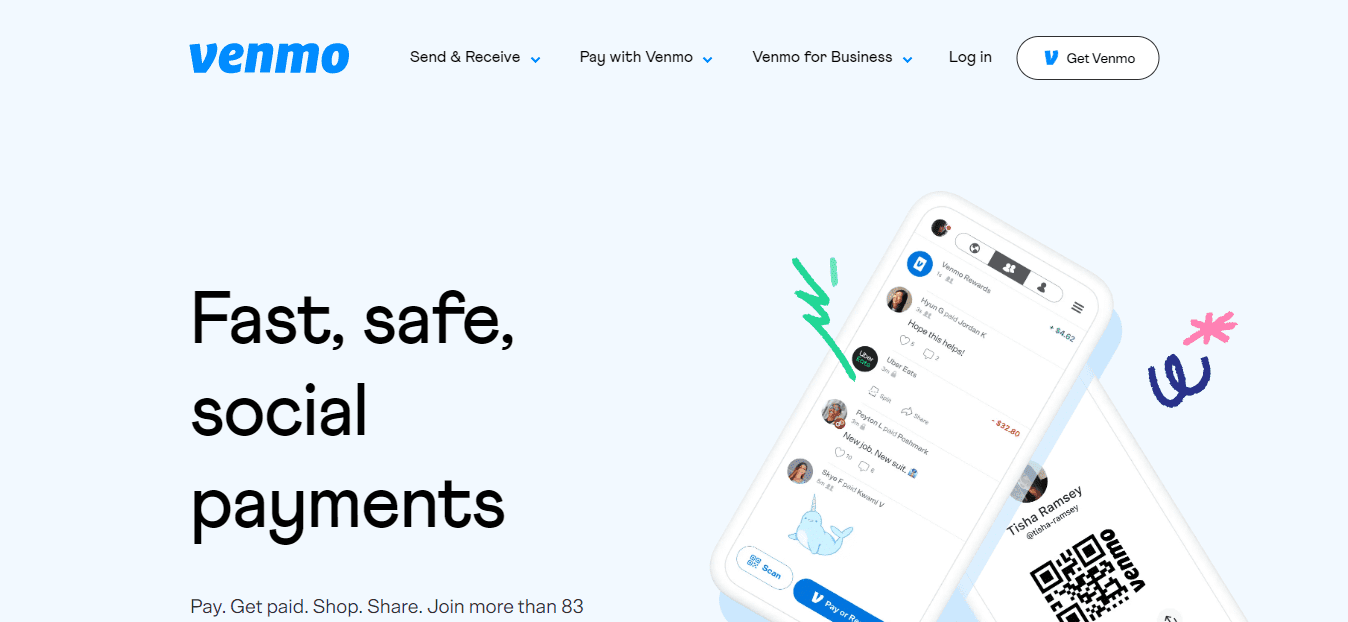 Venmo's Official Website's Hompage
Venmo is a payment software that allows you to send and receive money immediately. You may use your debit card, credit card, bank account, or Venmo balance to send money. When you get money, it goes into your Venmo account. You can keep it or transfer it to your bank account.
The app also allows you to divide bills and other expenditures with others. You and your roommate might use Venmo to pay for your internet subscription. You and a group of friends can use it to split a restaurant bill.
The standout point of Venmo is that it incorporates social media aspects with money transactions. Venmo users can become buddies with one another. There's a feed that shows payments between users. You can add a remark, emoticons, or animated stickers to each payment.
Users also have access to privacy controls. If you don't want everyone to see your payments, you can limit them to just your friends or you and the recipient.
Also, use Venmo anywhere PayPal is accepted, which is a great benefit. The platform requires users to link a debit or credit card and a bank account.
Venmo's Pros
Simple and quick payments
Sending money from a bank account or debit card is completely free.
Low credit card payment fee
Users can use it to make purchases at certain establishments
Provides both a debit and credit card
It makes sending and receiving money more sociable.
Venmo's Cons
By default, payments are made public.
Inability to cancel payments
No foreign transactions are permitted.
Scammers flock to it.
App, online, or contactless in-person are all supported payment methods.
Venmo's Pricing
Venmo charges a transaction fee of 2.9 percent plus .30 cents.
Pay, Get paid, Shop, and Share Funds with Venmo!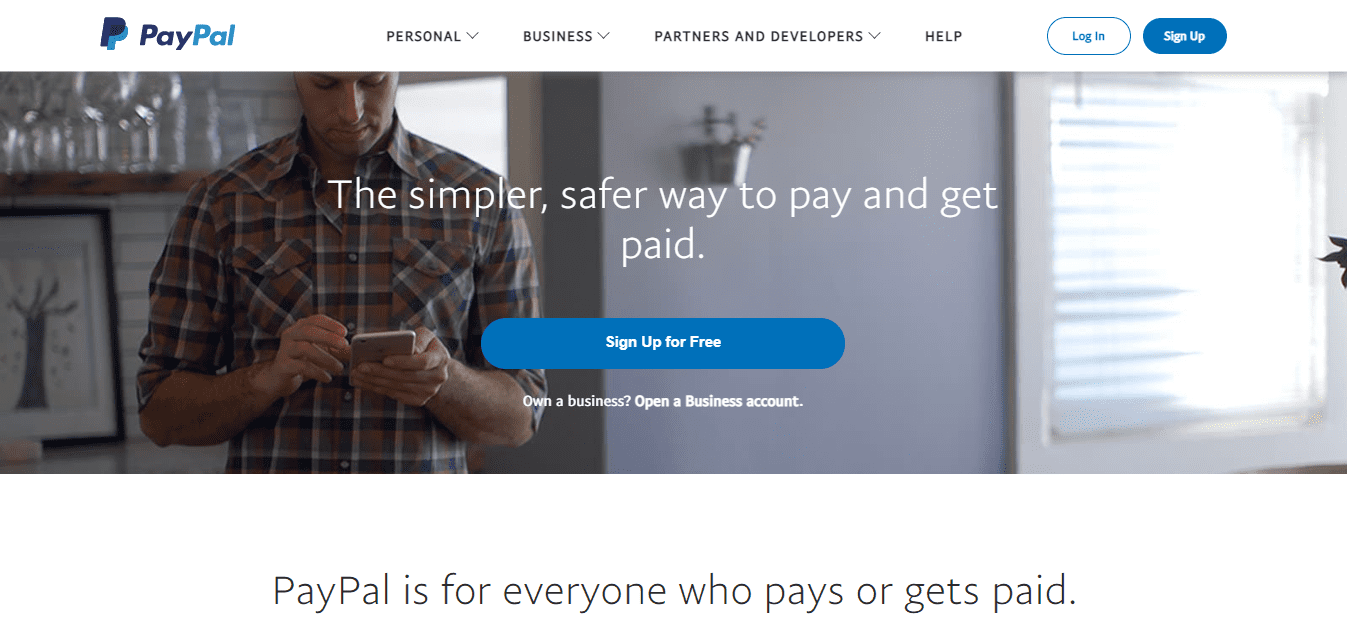 PayPal for mobile payments
PayPal is one of the most popular mobile payment apps. Millions of websites approve this platform which provides consumers and business owners with several possibilities. You can send money to friends and relatives using the app.
It's a popular choice among company owners selling items online. Consumers can opt to divide payments at the time of purchase. You can start receiving and sending funds via a connected payment card, such as a Visa or Mastercard.
PayPal's Pros
Safe and secure payment methods
A variety of funding alternatives
A wide range of online and in-person payment options
Additional functionality for merchant support
PayPal's Cons
A typical phishing and fraud target
Unsatisfactory client service
Digital purchases are not insured.
Disputes might cause refund delays.
App, online, or contactless in-person are all supported payment methods.
PayPal's Charges
Consumers may download the app for free. The fee per transaction is 2.9 percent plus .30 cents.
Send Money Faster and Safer with PayPal!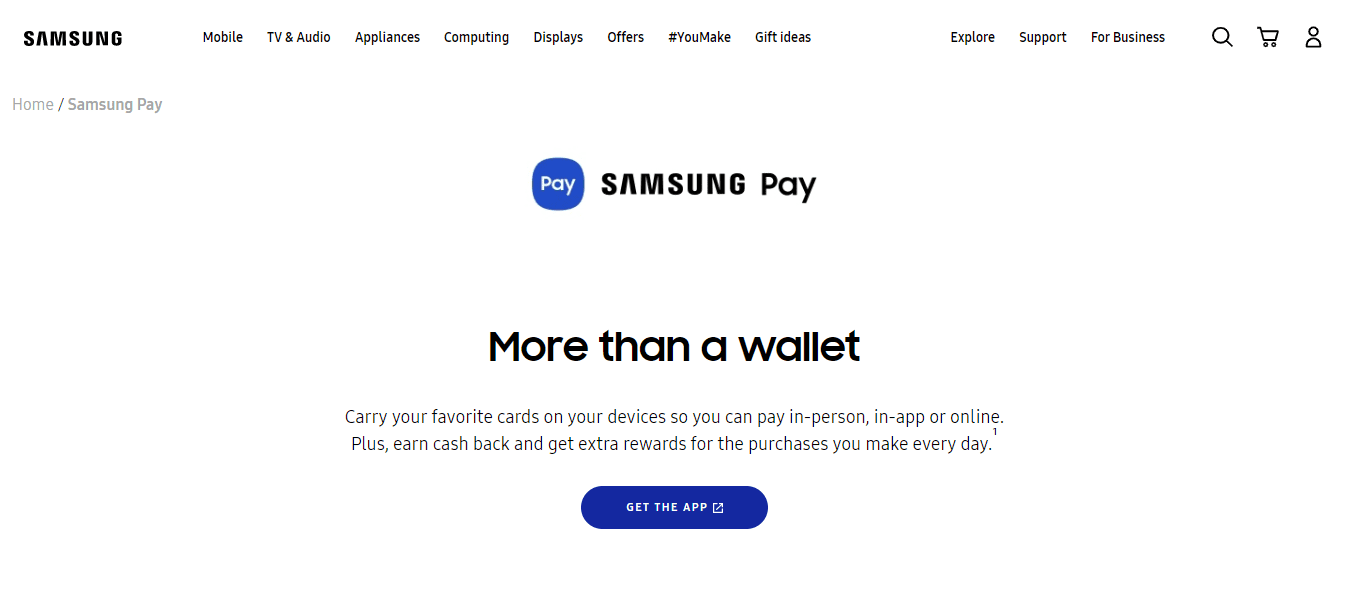 Samsung Pay for small businesses
Samsung Pay is a cloud-based mobile payment service that uses Samsung Knox tokenization to provide consumers with additional protection. The sharing of bank and card information between retailers and payers is minimal with this payment system.
The app is compatible with most terminals that use EVM, NFC, or magnetic stripe scanning technology, allowing retailers to provide consumers with quick cash payments. It also includes a quick transaction procedure, which saves clients time at the counter.
Because Samsung Pay works with online retailers and Android apps, developers and companies can offer their consumers an additional safe payment option.
Samsung Pay's Pros
Compatible with the majority of credit card terminals
Inoperability with PayPal makes in-store transactions possible.
Samsung Pay's Cons
Only available on Samsung smartphones
Supported Devices: Galaxy phones and some Galaxy smartwatches are supported. Compatible with Google Pay systems.
Samsung Pay Pricing
Consumers may download the app for free. Businesses pay 2.9 percent plus .30 cents per sale.
Get the Samsung Pay App Today!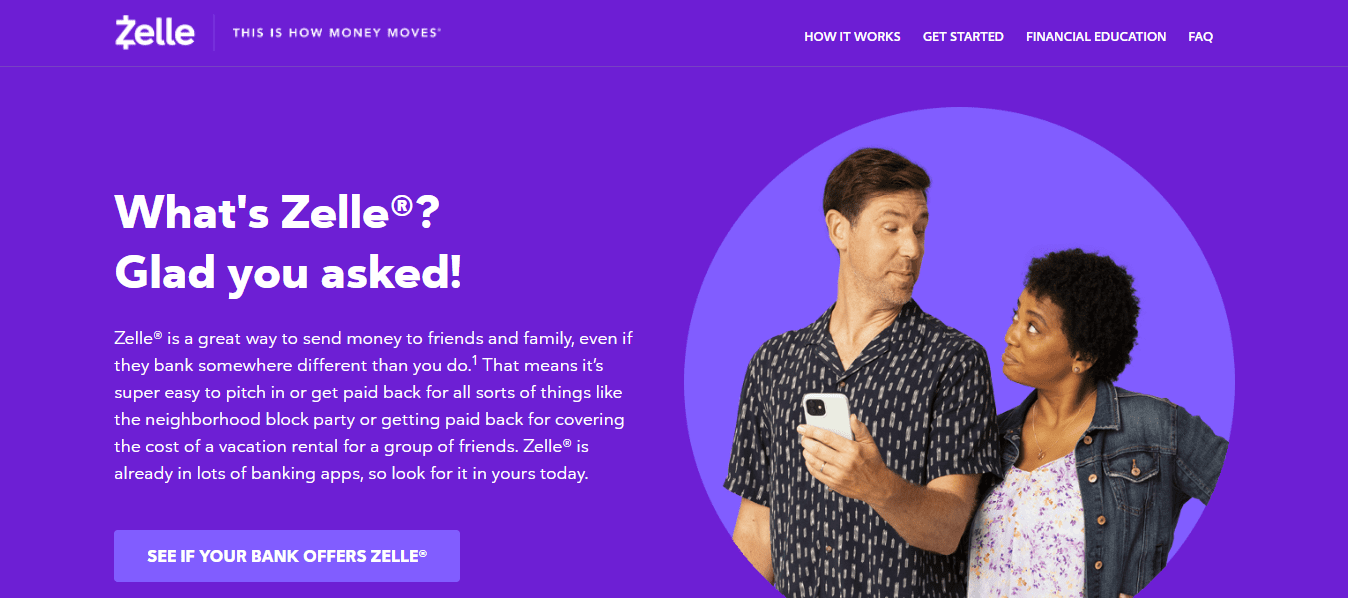 Zelle mobile payment for small businesses
Zelle pay is our 6th pick of the 16 Best Mobile Payment Apps for Small Businesses. Zelle is a free payment software that is simple to use and sends money quickly. With this mobile peer-to-peer payment software, you can send money straight from one bank account to another. It's a convenient method to transfer funds to someone you know.
You don't need to know the recipient's bank account number to send money using Zelle. Instead, you may contact them by phone or email. Zelle will then notify them through text message or email that a payment is pending.
This mobile payment app supports hundreds of banks across the United States. Consequently, you should be able to utilize Zelle's money transfer service via your banking app. If not, Zelle is available as a standalone app.
The Zelle app is easy to use. Simply provide your personal and banking details. Then you may give money, request money, or divide a bill with others. These actions are straightforward, and the program will guide you through them.
Zelle Pay's Pros
Quick & easy
Transactions are safe.
Works with a variety of banking apps
The recipient's banking information is not required.
There are no restrictions on receiving.
Zelle Pay's Cons
There is no protection against fraud.
Users cannot use a credit card to transfer funds.
Supports only US bank accounts
Certain payments are not refundable.
There are payment restrictions.
Zelle Pay's Pricing
The costs for using Zelle depend on your bank or credit union.
See If Your Bank Offers Zelle!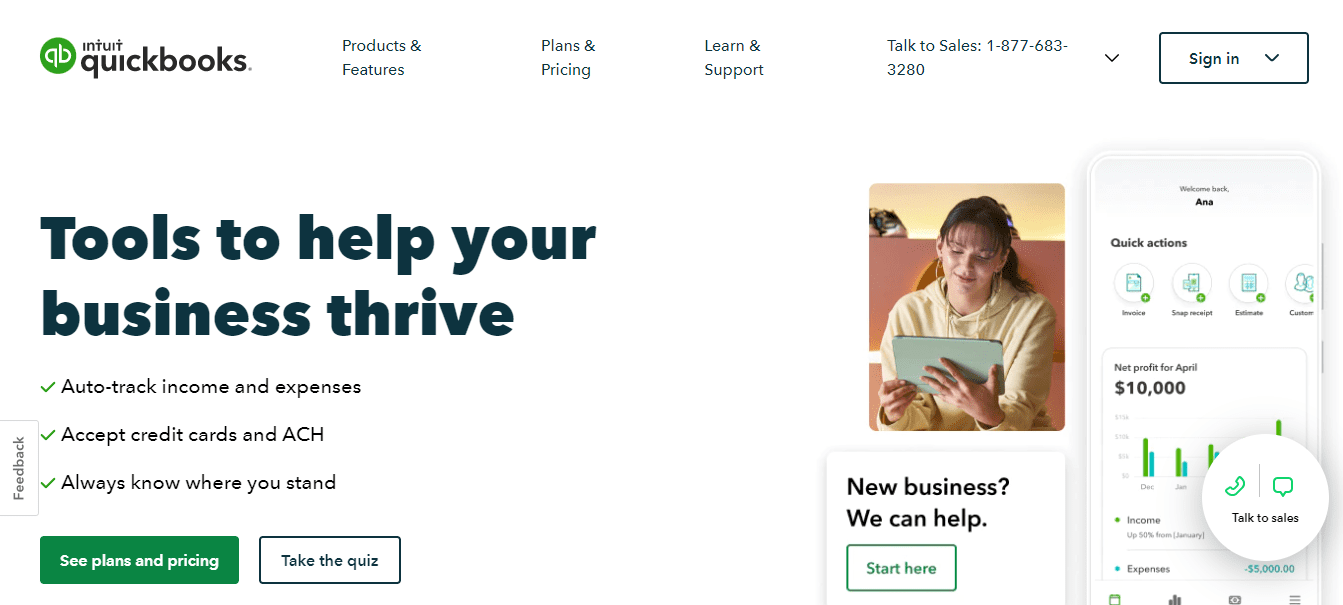 QuickBooks mobile payment for small businesses
QuickBooks GoPayment is a mobile payment program with a card reader that allows retailers to accept payments while on the go. When you sign up, you'll get your merchant account.
Current QuickBooks business software customers can use the app as part of their existing QuickBooks package. However, new users must first sign up for QuickBooks Online.
Businesses prefer this program because it can do the following:
Sync with Quick Books
Create and monitor invoices,
Record bank transfers,
Accept cash and check payments
It does all these despite the monthly payment price. It's capable of matching invoices to transactions.
Merchants can also accept major credit cards through the app, such as Mastercard, American Express, and Visa. Quickbooks Go Payment can also make things easier during tax time in merchant service.
Quickbooks Go Payment's Pros
Convenience of use
Predictable, flat-rate pricing
The app supports PayPal payments.
Low-cost hardware
There are no setup or application fees.
Quickbooks Go Payment's Cons
Poor customer service
Exorbitant monthly costs
Exorbitant transaction costs
A slew of public complaints
iOS, Android, Windows, and Mac are all supported.
Quickbooks Go Payment's Pricing
There is a monthly cost of $20. However, its utility as a mobile payment software is more than the point of sale. The sync to Quickbooks is a significant plus on the pros and cons list.
A transaction cost of 2.9% plus .30 cents is standard, but firms that handle moreover than $7500 per month qualify for special client pricing.
Help Your Business Thrive with Quickbooks Go Payment!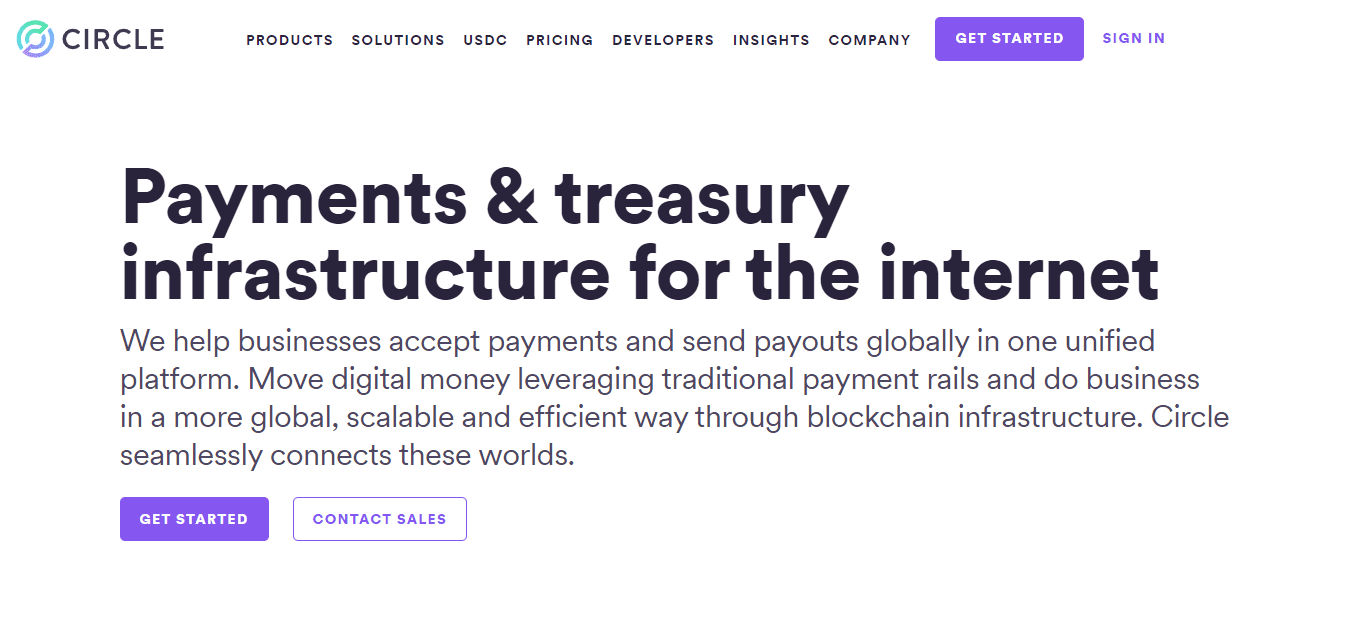 Circle Pay Online payment for small businesses
Circle Pay is a money transfer app created by Circle, a financial services business located in Boston. It's a method for a company to transmit or request money domestically and abroad.
Like Venmo, Circle began as a tool for friends and family to swap money but has now evolved to include business. You can link your business's phone or email to the business Circle Pay account. The Ethereum blockchain provides security with two-factor authentication.
All transactions were related to Bitcoin when they initially began. However, that is no longer the case (you can now send traditional fiat currency like USD). You can send/withdraw money from your account by linking a bank account, debit card, or credit card.
Although credit cards are processed as cash advances, Circle does not charge any fees for these payments. Debit cards have no fees. So, they might be handy for meeting debit card transactions (something that many bank account bonuses require).
Circle Pay's Pros
Easy to understand the setup
There is no charge for an immediate transfer to your bank account.
$5 for each referral
Support for international transactions
Circle Pay's Cons
No payments are accepted in-store or online
Extras are scarce
There is no payment splitting.
No support for retailer loyalty programs
iOS, Android, Windows, and Mac are all supported.
Circle Pay's Charges
There are zero charges, and Circle Pay does not charge for conversion. The currency rate is calculated by Circle Pay using the mid-market rate for overseas transactions.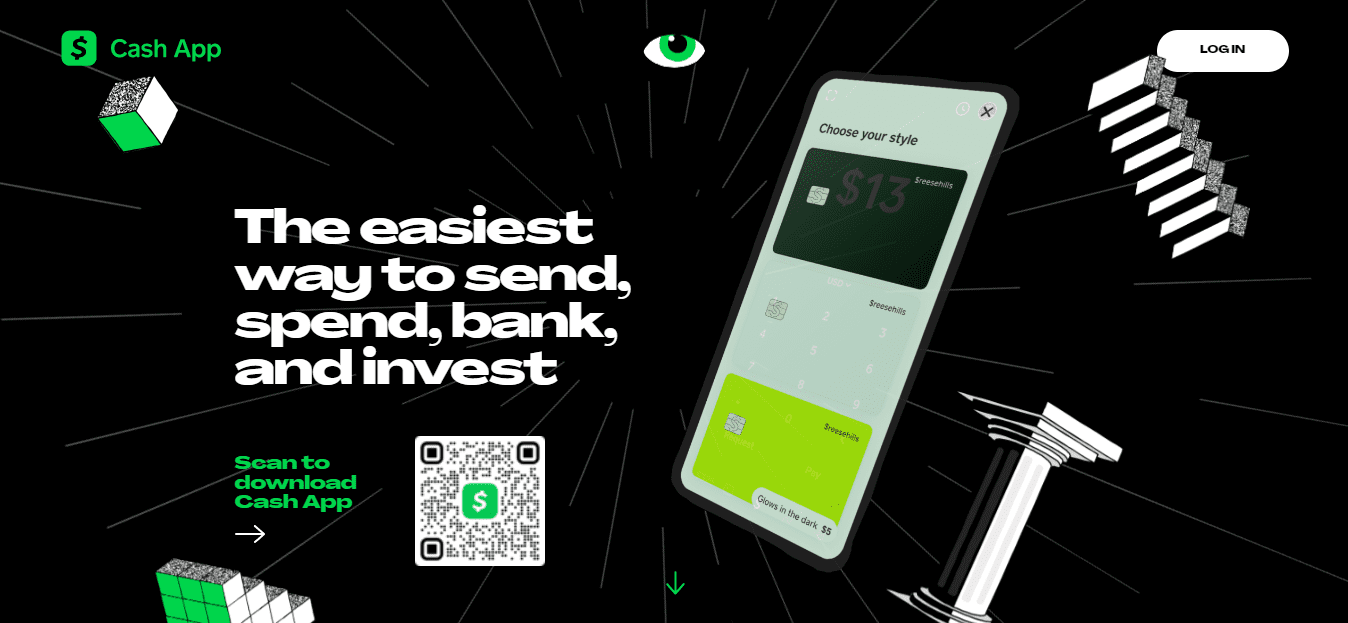 Cash App mobile payment for small businesses
Cash App (formerly Square Cash) is a cash transfer service launched in October 2013 by Square (and its parent company, Block). It is our 9th pick of 16 Best Mobile Payment Apps for Small Businesses. The payment platform allows users to send cash or Bitcoin to one another using a specialized mobile phone app or via email from a connected debit card.
It also allows companies to be paid using the app. CashApp's standard transaction fee is 2.75 percent. The recipient pays the transaction fee. Square purchased Afterpay, a buy-now-pay-later business, in 2021.
You can register your business on the CashApp website by selecting "for commercial reasons." Setting up would require creating an account and a user name (usually the business name).
You'll receive a Cash.me page after the setup process and users can make payments using the company's cash.me portal. Customers need not require a Cash App Account to make payments to the business's website as the company's cash.me page accepts payments via various apps and credit and debit cards.
It's also possible for users to use the app to buy or sell cryptocurrencies, such as bitcoin.
Cash App's Pros
Simple to Use
Safe Online Payments
Affordable Fees
Payments via Cashtag
Cash App's Cons
It's just linked to your bank account.
Exorbitant fees for instant deposits
Business Features are few.
Customer service is limited.
iOS, Android, Windows, and Mac are all supported devices.
Cash App's Pricing
At 2.75 percent, the transaction cost is a little lower than usual. Cash App has received mixed reviews, with some criticizing the $1,000 transaction cap. It's vital to note that the restriction is automatically applied to new accounts.
To remove the limitation, you must go through a quick verification of new information.
Send, Spend, Bank and Invest with CashApp!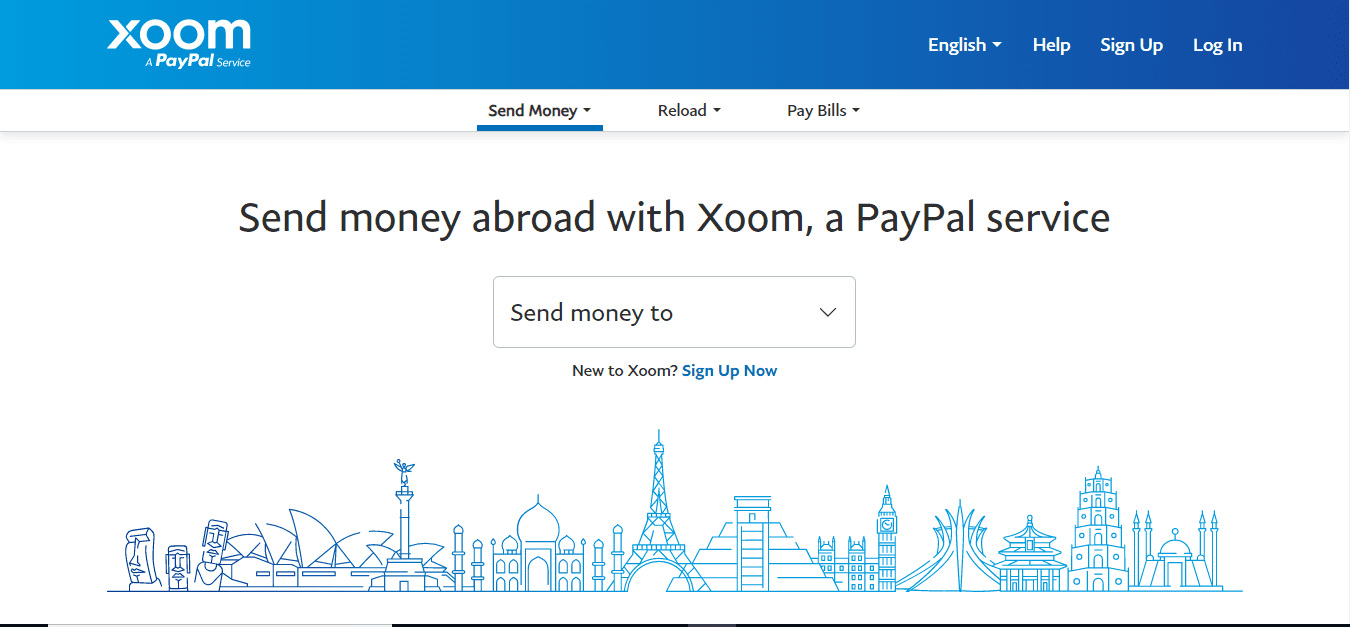 Xoom mobile payment for small businesses
Xoom is a PayPal service created to allow users to send money to friends and family in other countries. It is our 10th choice among the 15 Best Mobile Payment Apps for Small Businesses.
You can use Xoom to send money to a bank account in the United States or another country or pay invoices in the United States or abroad.
This payment system is an excellent alternative to Western Union and MoneyGram, approved in 158 countries.
First, you must create an account and download the mobile application to use Xoom. You can then send money using the app or log into the Xoom website. A bank account, debit card, credit card, or PayPal balance can all be used to fund your money transfers.
You'll receive email or SMS status alerts after making a transfer. Within the app, you can also follow the status of your transfer.
Xoom's Pros
Secure and quick transfers
Contributes to transfers to 160 nations
Low minimum transfer amounts
A variety of transfer and delivery possibilities
The receiver is not obligated to utilize Xoom.
You may use Xoom to pay your expenses.
Xoom's Cons
Transfer restrictions
Fees can pile up quickly and may be greater than those charged by rivals.
Some destinations require additional delivery time.
You must supply verification proof.
Exchange rates may be unfavourable.
iOS, Android, Windows, and Mac are all supported. Xoom Pay Pal accepts all payment methods, including credit and debit cards with a linked bank account.
Xoom's Pricing
The transaction cost for transferring money from a bank account is $4.99. Money transfer charges vary based on the kind of transaction and the country. Xoom offers a fee and currency rate calculator for international commerce as a service to its members.
Transfer Money Online Securely and Easily with Xoom!
11.
Veem App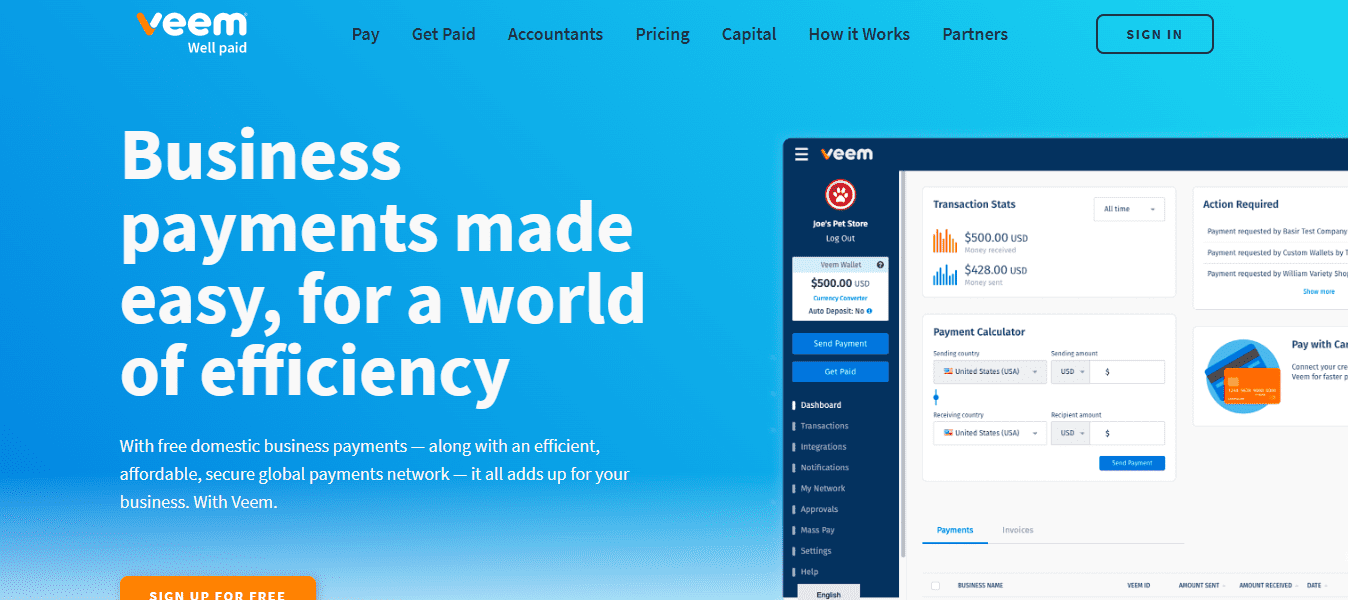 Veem mobile payment for small businesses
Veem is a digital payment processor that lets users make and receive domestic and international payments. Consider it a more advanced version of regular wire transfers. However, with additional capabilities to help your company's financial operations.
The app is suitable for any size firm that predominantly collects payment through invoicing. Although other free payment systems are available, Veem goes a step further by allowing companies to take domestic (domestic) and cross-border (international) payments.
You and your overseas consumers will be able to avoid bank inefficiencies and unnecessary costs. Veem's primary advantage, in terms of pros and drawbacks, is that it can link to a variety of business accounting solutions. Such accounting solutions include QuickBooks, Xero, and Oracle + Netsuite.
With this payment system, it's also possible to link verified customers and suppliers in over 100 countries to a business account. Alternatively, you can pay and invoice enterprises worldwide. At the same time, keep accounting and tax information up to date.
Veem's Pros
There are no charges for sending payments in the destination currency.
Extremely competitive FX rates
Payments are monitored as they pass through the blockchain.
Veem's Cons
A relative newcomer to the financial technology business
You can send only money to 3/4 of the countries served.
Credit cards are not accepted.
iOS, Android, Windows, and Mac are all supported.
Veem's Pricing
There are no setup or monthly fees. Veem utilizes the current interbank rate when calculating costs but does not enforce it. No transaction limitations exist. Veem's pricing is based on live exchange rates for international payments and $20 outside the US.
Sign Up for Free Today with Veem!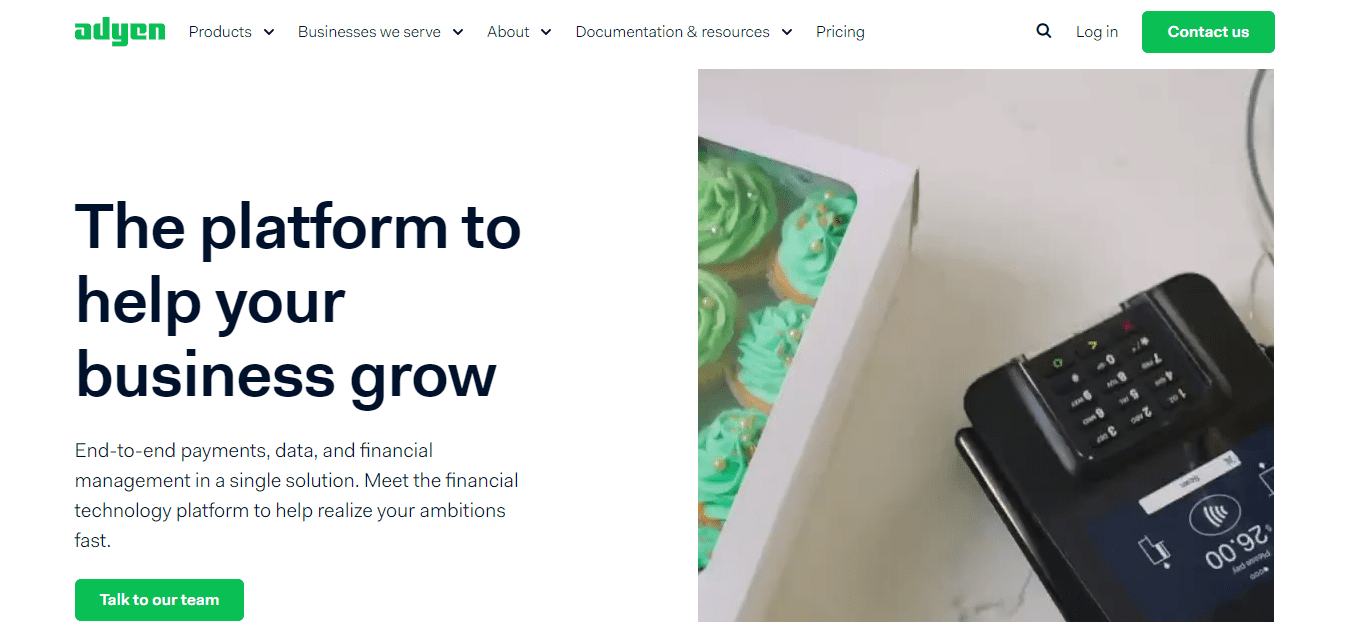 Adyen's Official Website's Hompage
Adyen is a payment processing company based in the Netherlands that accepts various payment methods in North America, Europe, Latin America, Asia-Pacific, the Middle East, and Africa.
This payment system appeals to small businesses that wish to take payments across numerous sales channels because of its security and optimization capabilities and the fact that there are no monthly or startup costs.
Due to its low minimum invoice amount and lack of capabilities for physical shops, Adyen may not be the ideal solution for low-volume merchants or brick-and-mortar enterprises. Adyen is our 12th pick of the 15 Best Mobile Payment Apps for Small Businesses because Spotify, Uber, and Etsy are among their clients.
The payment app works as both a payment gateway and a processor. It collects payment data which is perhaps its best feature. You can also link a credit card to the app.
Adyen's Pros
Acceptance of payments via online, in-store, and mobile apps
International payment options are available
There are no monthly fees for setup, integration, or closure.
Round-the-clock client service
A demo account is available.
Adyen's Cons
A complicated pricing scheme
Requires a minimum invoice amount
Limited functionality for businesses with real locations
iOS, Android, Windows, and Mac are all supported. More than 200 payment methods are accepted in more than 150 countries.
Adyen's Pricing
The costs differ depending on the currency and credit card used. The rate for transactions involving a Visa or Mastercard is 2.9 percent plus. For American Express and Discover cards, the cost is 3.95% plus for each transaction.
Talk to Adyen's Team Today to Grow Your Business!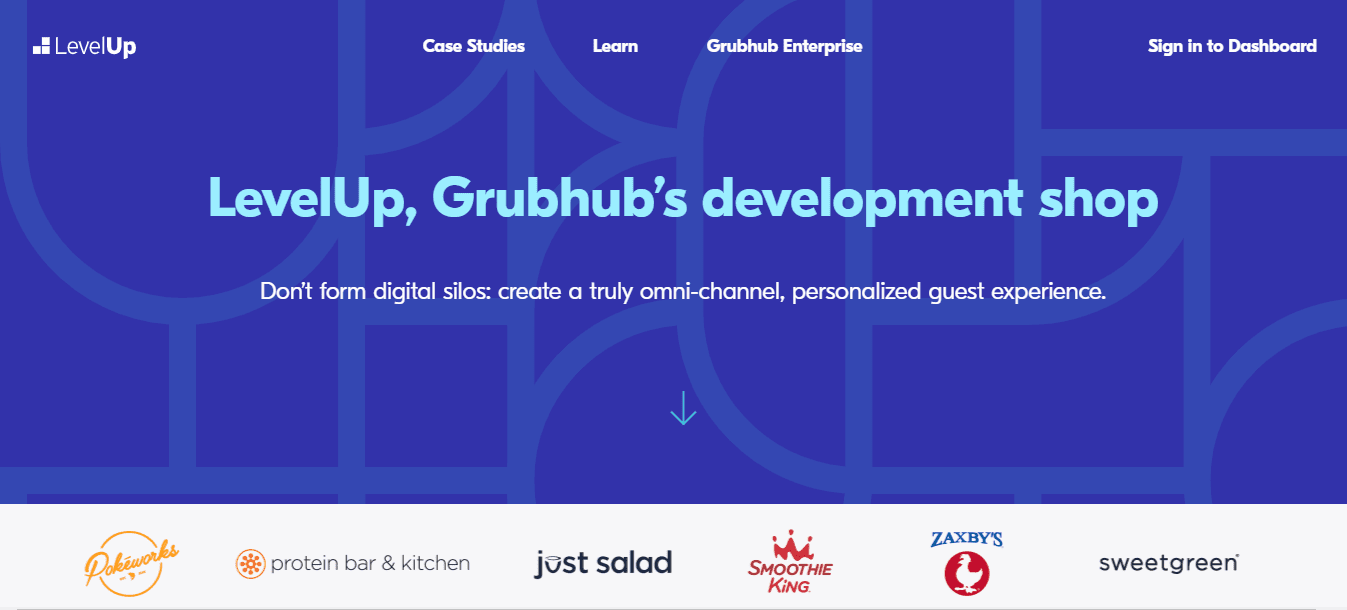 LevelUp's Official Website's Hompage
LevelUp is unlike any other merchant service provider or mobile processor we've looked at before here on Paypant.com. Hence it is one of our choices of the 16 Best mobile payment Apps for Small Businesses.
Most of our provider evaluations are for businesses that accept standard credit and debit card payments, whether swiped, typed in, or through an eCommerce site.
None of those services are available through LevelUp. Instead, it's an app that lets clients pay with their cellphones and get incentives, with a barcode scanner thrown in for good measure.
Customers sign up for a free LevelUp account, and attach their credit and debit cards to this virtual wallet. Then they pay at their LevelUp scanner straight from their mobile app (which shows a QR code).
Setting up LevelUp is simple. You install the app and attach a legitimate payment method, like a credit or debit card. Customers can then use the app to pay by scanning QR codes.
Because of its customer loyalty platform, we rate LevelUp highly as a payment provider. Customers who use the loyalty network save 10% on average purchases.
Users can also find out about special offers on Facebook or Twitter. They may also inform their friends about offers. In other words, if a consumer spreads information about product or service discounts to others, your firm benefits. Those pals might turn into clients.
iOS, Android, Windows, and Mac are all supported.
LevelUp's Pricing
Merchants pay a 1.95 percent fee to LevelUp. But here's one of the app's most delicate features: a retailer may combine transactions using a proprietary algorithm. Consider the case of an entertainment facility.
In such an instance, you can combine many ticket sales for an attending group, such as members of the Community Music Club who want to attend your Concert. You can save money by bundling the ticket sales for that group.
Create an Account with LevelUp Today!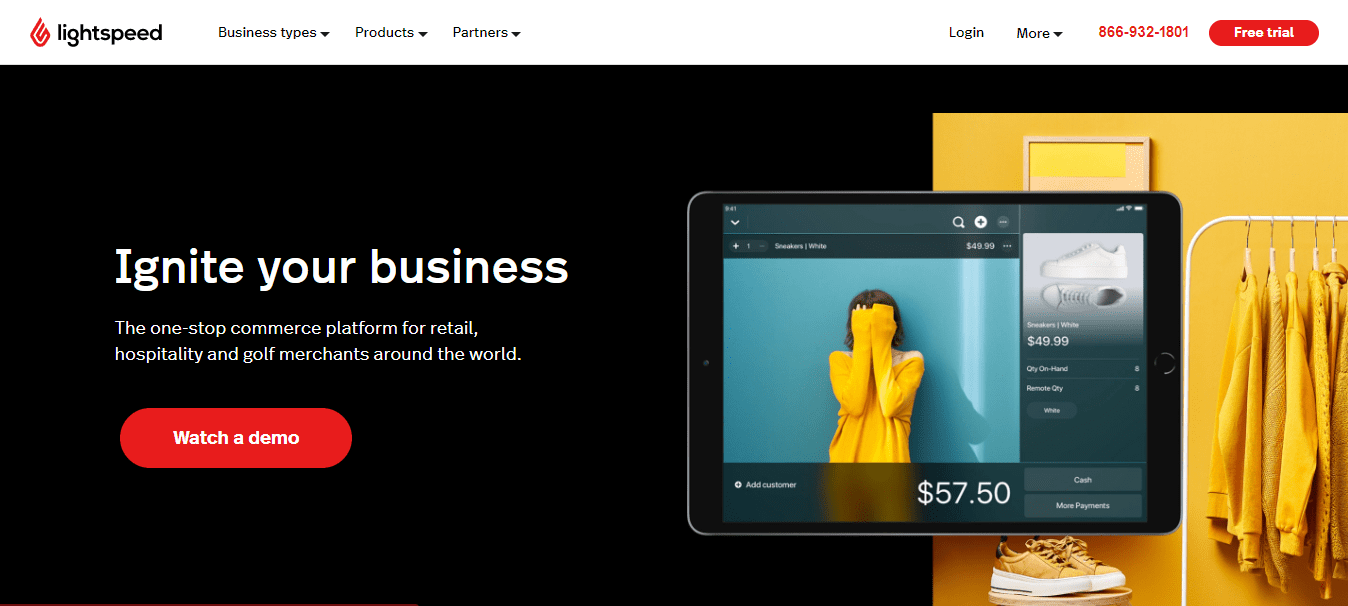 Lightspeed Retail's mobile payment app for small businesses
Lightspeed Retail is a beautiful way to take payments from a digital wallet in your retail shop. However, this payment system app is more than just another app.
The app supports inventory and purchase management, including quoting, ordering, and invoicing. Transactions made at the point of sale can be connected to the company's Facebook page. You can also build sales and other data reports using the app. Light speed retail supports German, Spanish, French, and Dutch languages.
iOS, Android, Windows, and Mac are all supported.
Lightspeed Retail's Pricing
The base bundle costs $79 per month, but it drops to $69 per month with an annual membership.
Ignite Your Business with Lightspeed Retail!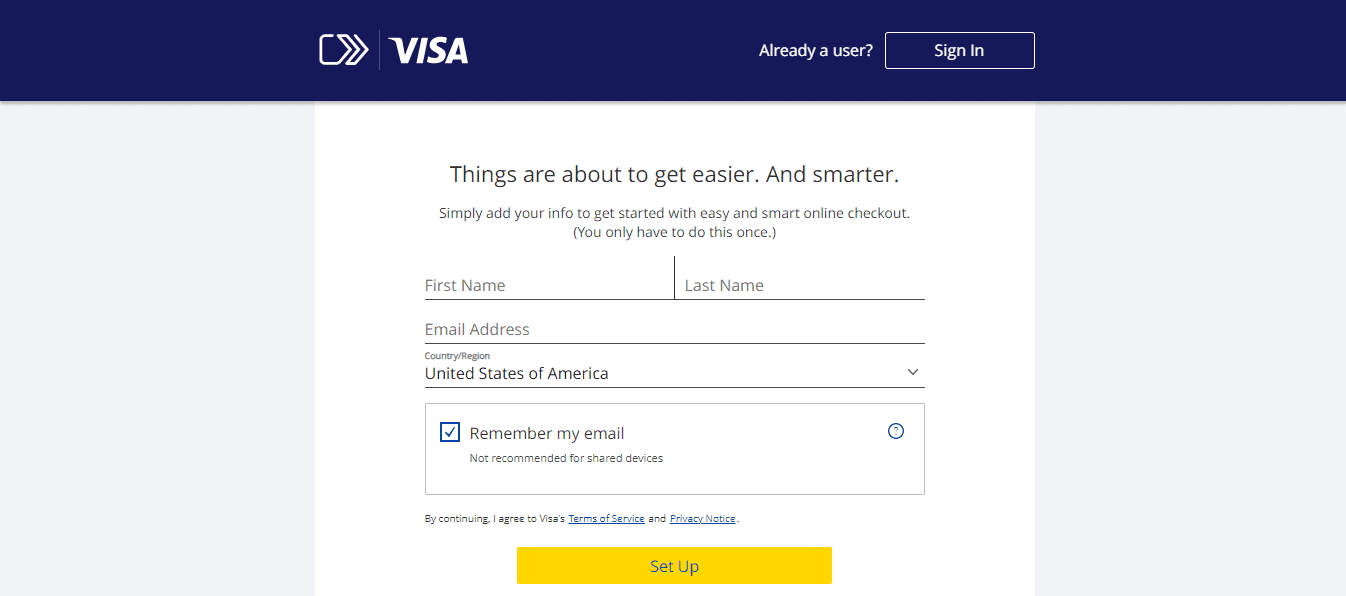 Visa Checkout mobile payment for small businesses
Visa Checkout is among our 16 Best Mobile Payment Apps for Small because you can use more credit card varieties with it. Visa Checkout is a free payment solution that allows you to make purchases using just your email address at select shops. Before using it, create a Visa Checkout account using your email, payment card information, and billing details. You can use this account at any of our retail partners.
This functionality does not exclusively operate with Visa cards, despite its name. Any major credit or debit card, such as Mastercard, American Express, or PocketSmith, can also be added.
iOS, Android, Windows, and Mac are all supported.
Visa Checkout's Pricing
The cost per transaction is 2.95% plus .30 cents. By installing the software and integrating it across numerous devices, the firm becomes a Visa Checkout Merchant.
Create an Account with Visa Checkout Today for Easier Payment!
16. Authorize.Net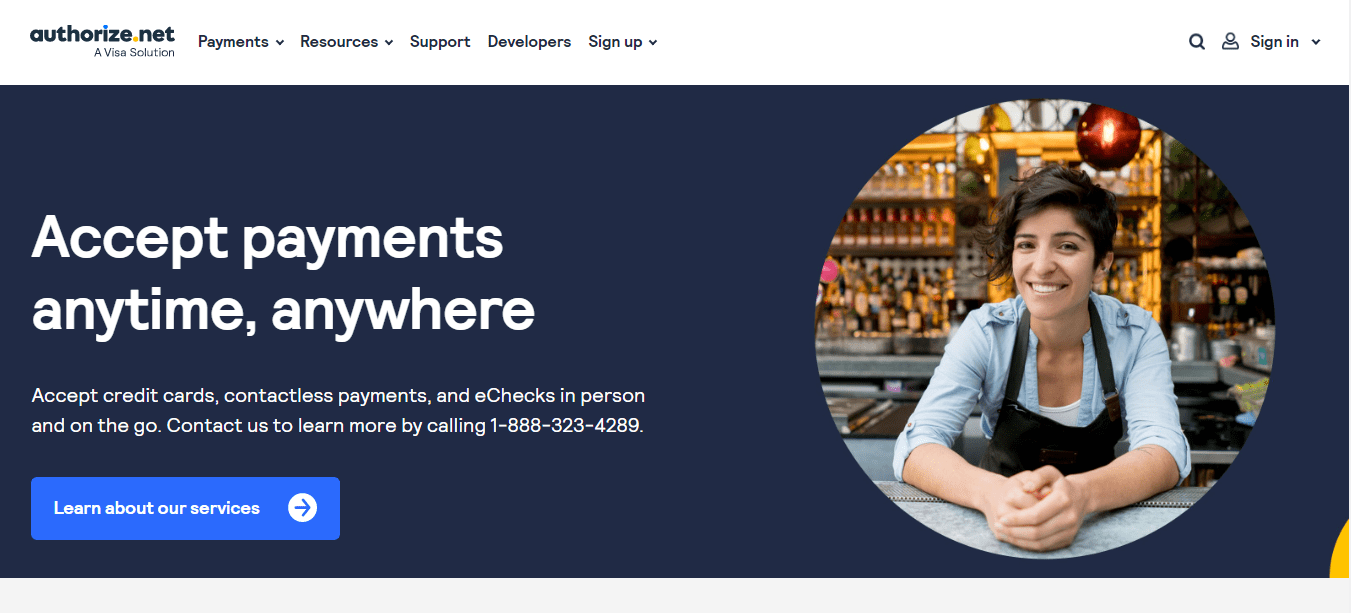 Authorize.Net's for payments anytime anywhere.
Authorize.Net is a secure payment gateway that enables you to accept and process credit cards, debit cards, PayPal, digital wallets, and other popular payment methods.
The Authorize.Net payment gateway enables your company to accept secure payments via its website. They do this by handling the complexities of the card payment process through their secure router.
This mobile payment system handles everything needed to safely and quickly accept online payments. This includes the front-end online transaction process and the back-end communications between the various customers involved in the transaction.
The app requires a business to open a merchant account, which you can establish on your own or through Authorize.partners.net. You can combine Authorize.Net with various eCommerce systems to take online payments. It can also be used as payment solutions from other merchant service providers using your merchant account.
Authorize.Net's Pros
There are no long-term contracts.
Works with a variety of resellers and integrations
Acceptance of a variety of payment methods
Authorize.Net's Cons
Requires a separate provider for merchant services
A monthly gateway charge
Slow processing
Authorize.Net's Pricing
Authorize.Net has two price options: all-in-one and only the payment gateway. You'll pay $25 per month for access to their payment gateway and a merchant account through one of their partners. That's if you choose the all-in-one option. Then there are processing costs of 2.9% + $0.30 for each transaction.
You'll pay the same $25 monthly charge for the payment gateway alone option, but just $0.10 per transaction and a $0.10 daily batch fee.
Factors to Consider When Selecting the Best Mobile Payment App for Your Business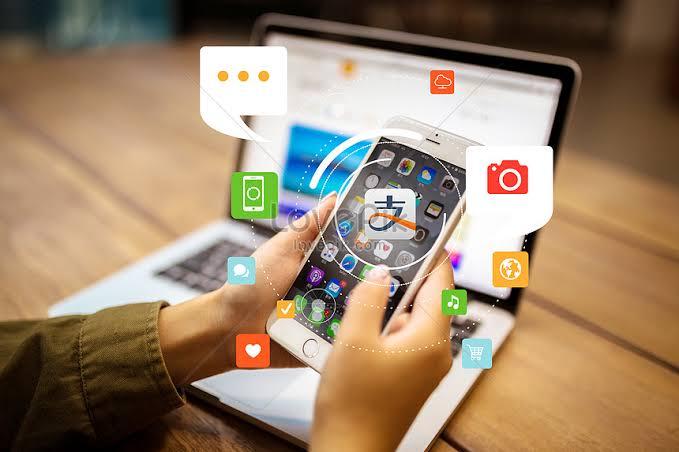 Should you stick to only using your credit and debit cards? You can, but keep in mind that linking a credit card or debit card account to a payments app as part of a digital wallet is one more step.
Customers demand it, and it's the future of payment processing; therefore, it's the ideal argument to make the transition.
In reality, customers may quickly build a digital wallet and use it to pay for any goods or services they require. Are there any more compelling reasons to join the ranks of customers and companies who use apps to send and receive money for products and services?
When you go to the app store, which one is the greatest, and should you choose? Here are some things to think about:
What are the App Fees?
The majority of applications charge no price to the customer to move money. But when the user uses the app instead of actual cash to purchase products or services, the business pays a charge.
It's hard to ignore and embrace the truth that there's a fee connected when firms transmit and receive money. You may soften the pain by remembering that way back when, when debit cards were only in someone's mind, and credit cards were the standard, there was always a cost to companies.
The bottom line is that you enjoy working with clients. Customers prefer to make payments using apps rather than exchanging cash.
Customers get a free credit card reader from CashApp, but they must upgrade the hardware ($49) to process chip cards or become contactless. CashApp users can process prepaid cards.
Does the app allow for international transfers?
It's one of those Catch-22 situations. "I am only in the US, and I don't need an app supporting overseas transfers," you might say. And a similar remark can be, "I only do business in the US since I don't have an app that facilitates global commerce."
If you're currently operating internationally, you need an app for that. Should you intend to extend to international operations, you must select the appropriate app for you and your banking operations abroad.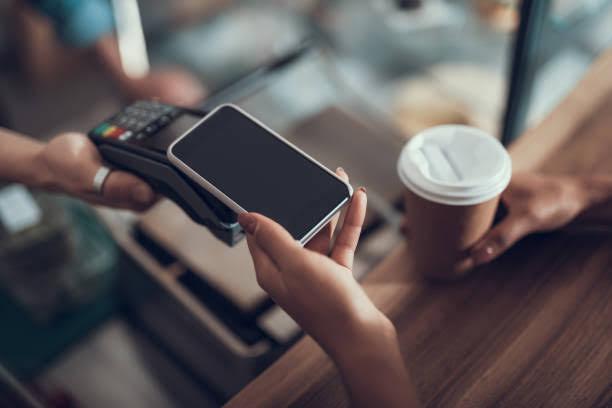 Is it possible to pay in-store?
When determining the app to choose from the 16 Best Mobile Payment Apps for Small Businesses, take note of in-store pay. Whether customers are purchasing products or services, adding contactless person payments in-store is one of the services you can provide. You can also use a website to make contactless or curbside pickup online purchases.
Consider your customers while thinking about items and services and your motivations for adopting an app. What method of payment do your consumers prefer? Which app is best for your users?
Google Pay and Pay Pal are popular with consumers. Apple Pay is likewise highly popular but limited to people who have Apple Devices. Samsung Pay is also confined to Galaxy phones.
How is online payment handled?
Millions of websites accept PayPal, and it's frequently offered as a payment option during checkout. According to reviews, users adore how simple it is to use.
Paypal established the benchmark. It began as a way to send money between friends and family and evolved into a commercial venture. The PayPal app is linked to a debit or credit card, such as a Mastercard, attached to a connected bank account, as is standard with most payment apps.
Venmo and Xoom are two excellent PayPal alternatives.
Is it possible to use a debit card, credit card, or ATM card?
You can link your debit or credit card to an app. Venmo has a card that functions similarly to a debit card.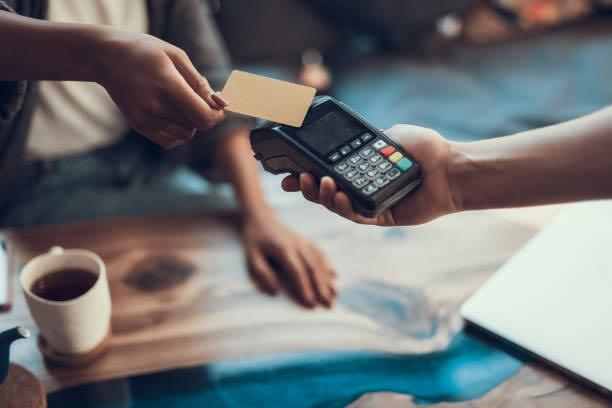 Are there any payment restrictions?
Apple Pay – up to $3,000 per transaction or $10,000 for seven days.
Google Pay – up to $9,999 per transaction
Samsung has no payment restrictions.
Up to $10,000 per transaction using PayPal.
Xoom – up to $25,000 per transaction (the minimum deposit for new clients is $2,999).
Up to $3,000 in Circle Pay and Venmo in seven days.
Cash App – up to $2500 in seven days.
How secure is your app?
Sending money via an app is a secure method. Although the app may be linked to the credit card or debit card, the card numbers are encrypted. The card numbers are not kept on the business website. Now you can make an informed choice from our carefully researched 16 Best Mobile Payment Apps for Small Businesses.
Frequently Asked Questions
Which payment app is best for small businesses?
PayPal is the granddaddy of them all, with its secure links to credit and debit cards.
Is the cost of a payment app justified?
On average, the cost of a payment app is approximately 3 percent or about the same as the cost of processing a credit card payment. It would help to weigh the expense against the popularity of payment applications among consumers.
Which payment app is the safest?
Apps give an extra layer of protection. Although they connect to banking information, they usually do so through credit or debit cards. Only the app is used when money is paid. The credit or debit card number information is encrypted.
What is the best Android payment application?
Google Pay is one of the most outstanding Android payment applications. Another advantage of Google Pay is that it accepts Apple Pay as well.
Which is better, Cashapp or Venmo?
When Venmo introduced Venmo for Biz, it already had thousands of consumer customers. As a result, there was some brand awareness as a convenient method of sending money.
Cashapp, a Square Cash partner, allows customers to pay money to businesses via cash.me page. Venmo will enable customers to send money to companies via their profile page. With Venmo, the transaction amount limit is $500 per week greater.
PayPal or Cash App: Which is safer?
Paypal employs cutting-edge encryption technologies. However, Cashapp and other money-transfer applications utilize similar technologies, with numerous layers of protection between your personal information and your bank account.
In a nutshell, the most satisfactory characteristic of payment applications is their security. That's because of the additional layers between the app and financial information.
Further Reading
63 Best Software for Amazon Marketing
31 Best Website Traffic Trackers (Check other website traffic)
56 Best Money Making Apps Right Now
65 Clever Money Hacks That Will Save You Hundreds of dollars