Some of the links in this article are "affiliate links", a link with a special tracking code. This means if you click on an affiliate link and purchase the item, we will receive an affiliate commission.
The price of the item is the same whether it is an affiliate link or not. Regardless, we only recommend products or services we believe will add value to our readers.
By using the affiliate links, you are helping support our Website, and we genuinely appreciate your support.
Last updated Mar. 12, 2023 by Jessica Green
The essence of a Lead Generation software has gone beyond helping you to create campaigns that bring in quality leads.
More is being offered, but by a few lead generation software in the market.
Here's an article that reveals to you the seven best lead generation software with advanced features that keeps the works out of the hands of your marketing team.
But first thing first, What's a Lead Generation Software?
A Lead Generation Software is a platform that enable you to identify and collect high-intent leads for the purpose of driving sales.
1. OptinMonster: Everything to Know About this Lead Generation Software

Optinmonster Lead Generation software prides itself as the most powerful conversion optimization toolkit in the world. And why is that?
No idea? Well, it's because it offers powerful features that turn every visitor into a paying customer.
Key Features of OptinMonster
a. Multiple Pre-made Customizable lead forms.
b. Multiple Campaign Types such as Lightbox Popup, Fullscreen Welcome Mat, Slide-in Scroll Box, floating bar, countdown timer, sidebar forms, inline forms, content locker, coupon wheel option, and playbook.
c. Drag and Drop Feature that enables you to easily create optimized opt-in forms.
d. A/B testing Function that enables you to test-run multiple campaigns in order to find out which converts lead the most.
e. MonsterLink 2-step optin: When visitors click on an image or link on your site, this feature produces a popup that psychs them into making a purchase or subscribing.
f. Exit Intent Technology: This feature monitors the activities of your visitors, and prevents them from leaving without making a purchase or subscribing.
e. Page-Level Targeting feature enables you to segment your leads in order to send them personalized and relevant campaigns.
f. Redirect Traffic: With this function, you can redirect visitors to a page on your site, and then track their engagement.
g. Advanced Analytics and Insights feature that provides you with report data of your campaign performance.
h. OnSite Retargeting and Personalization: This feature shows relevant personalized offers to new visitors, old customers, and inactive customers at the perfect time.
I. Geo Location targeting: this feature show your visitors a relevant campaign that's based on their location.
J. OptinMonster allows you to integrate with any favorite tool of yours.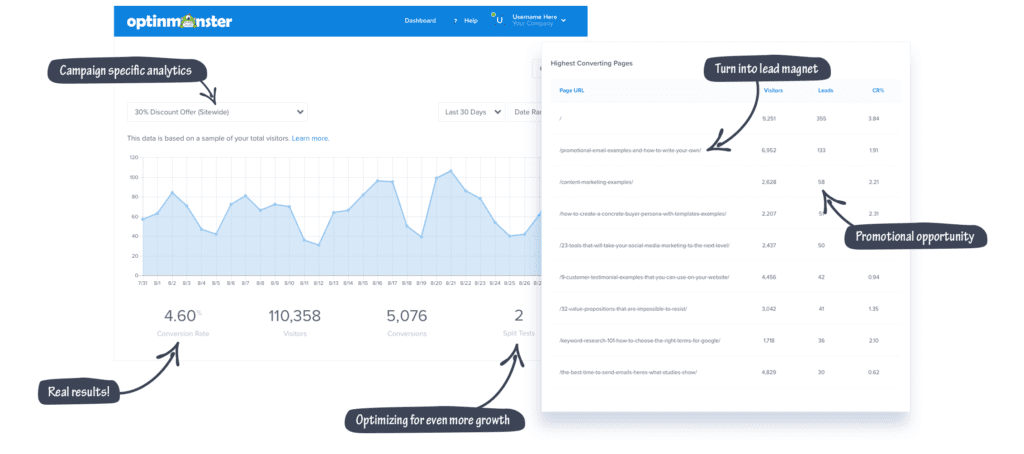 OptinMonster Pricing Plan
OptinMonster offers four pricing plans. They include the basic plan which costs $9/month, the plus plan which comes at $19/month, the Pro plan which is $29/month, and the growth plan which costs $49/month.
Each of these plans comes with a 14-day money return guarantee policy if you have a change of mind about using OptinMonster.
2. HubSpot: A Powerful Lead Generation Software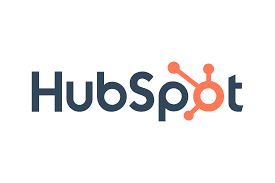 According to Hubspot, turning leads into paying customers involves more than having spinning ads, landing pages, and kickback emails.
That's why Hubspot's lead generation solution comes with free marketing tools and free Customer Relationship Management software (CRM).
With Hubspot's single dashboard you can track your visitor's interaction with your site, automate your marketing process, monitor your sales team performance, and streamline your social media marketing activities.
Key Features of HubSpot Lead Generation Software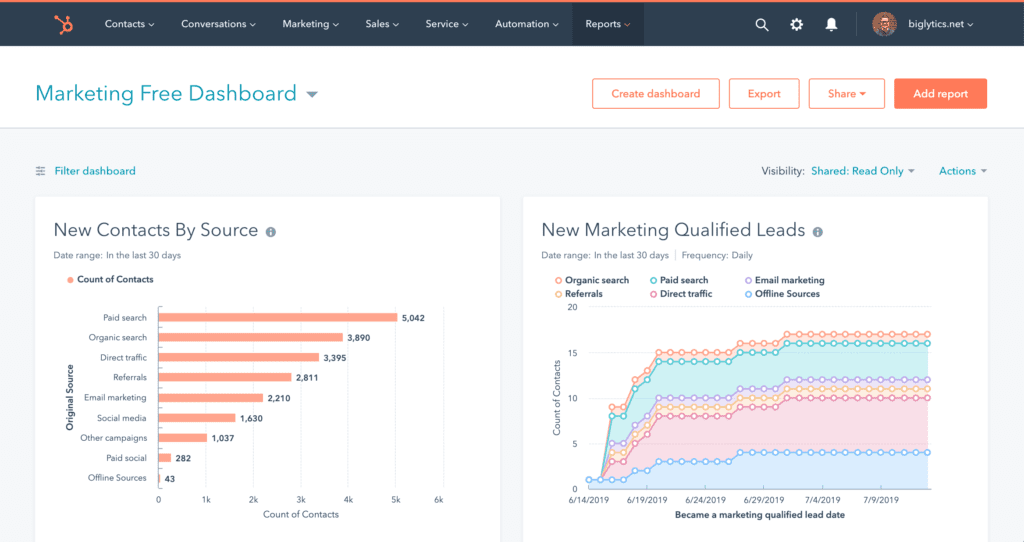 a. Email Automation feature: HubSpot enables you to easily send personalized, customized, and automated emails to leads with the drag-and-drop editor.
b. Forms: With HubSpot, you can create forms that capture leads data. The lead data can be segmented, scored, and prioritized.
c. Centralised Dashboard: Hubspot dashboard contains relevant tools for your marketing and sales department.
With Hubspot, you can use data gotten from CRM to engage visitors. You can also leverage the recommendations gotten from the SEO screen to improve your site's ranking on Google SERP.
The adaptive testing section on the dashboard gives you an insight into the performance of your page's different variations. While the reporting screen shows you data on which campaign converts the most leads.
d. Contact Database: This database contains all information about your leads, your interaction with them, and their position in the sales pipeline. Thereby making it possible for anyone in your team to access the data they need to generate leads.
e. Ads: This feature promotes your content at the right time to leads.
f. Multiple Integrations: With HubSpot, you can integrate with WordPress, Weebly, Zapier, Gmail, and more.
In addition, HubSpot enables you to build an impressive website that catches visitor's attention.
It lets you communicate with leads through live chat, embed CTAs and forms into videos, and update metadata for videos.
HubSpot Pricing Plan
HubSpot offers four pricing plans as seen below:
Free Forever Plan which costs $0
The Starter plan costs $50/month.
The Professional Plan costs $890/month.
The Enterprise Plan costs $3200/month.
HubSpot is a bit pricey, but the advanced feature offered by each plan is worth the money.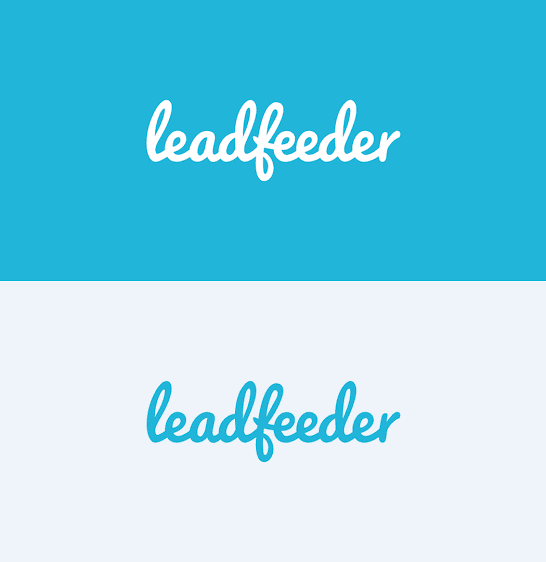 LeadFeeder doesn't believe in the conventional email campaign method of generating leads. And so it focuses on other effective ways of generating leads – Website Traffic.
Here are the four steps taken by Leadfeeder when generating leads.
1. Analyzation of Website Traffic: Upon installation, LeadFeeder analyzes your website traffic to identify the behavior of your page's visitors. It discovers information such as how your visitors stumbled upon your site, what page content they read, and their intent for visiting your site.
2. Next it scores their behavior, and then segments and prioritized them.
3. Armed with the relevant data on what your lead needs, LeadFeeder connects to your leads and presents them with an irresistible personalized offer that automatically converts them to paying customers.
4. It then sends and syncs all information about your leads to your Customer Relationship Management software (CRM).
Features of LeadFeeder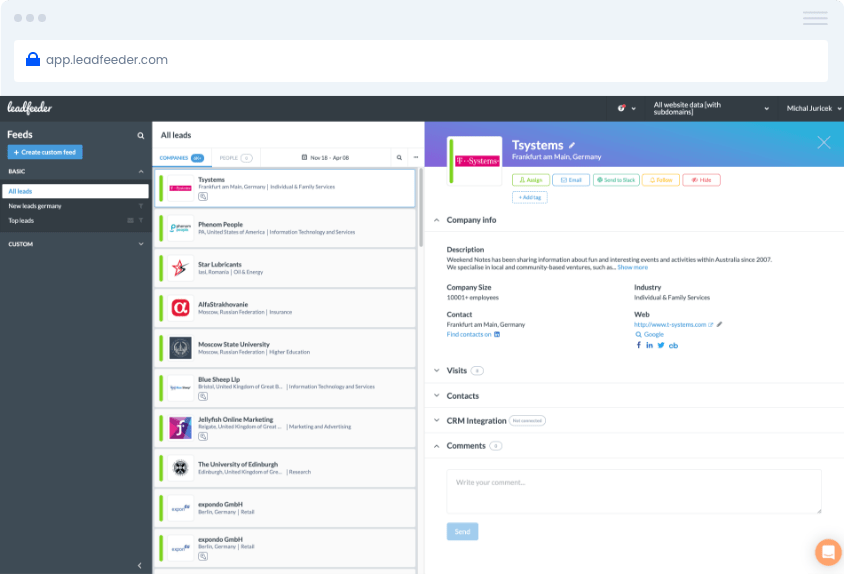 a. Sales Prospecting: LeadFeeder helps you to spot high-intent leads, and then it assigns this lead to a capable sales rep.
b. Lead Generation: It analyzes your website traffic to identify visitors who browse your site.
c. Account-Based Marketing: With this feature, you can track your target audience's behavior, and then provide campaigns that suit them perfectly.
d. Website Visitor Tracking: This feature tracks every single visitor of your site in order to get the needed data that enables sales.
LeadFeeder Pricing Plans
LeadFeeder only offers two pricing plans – the Lite plan which is a free forever plan, and the premium plan which costs $63/month.
The Lite plan offers limited features, but the Premium plan offers every advanced feature of LeadFeeder. The premium plan comes with a 14-day free trial period that gives you a taste of what lies ahead with LeadFeeder.
4. Intercom Lead Generation software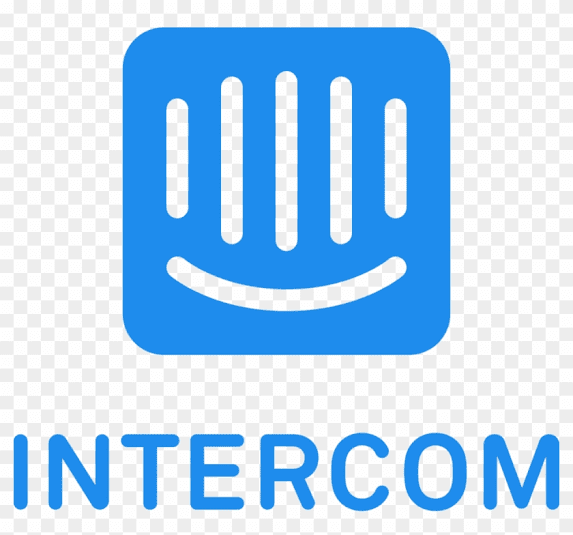 Intercom is a lead generation software that generates, engages, and supports your leads through its bot-based algorithm and real-time chats. In other words, Intercom helps you to turn your leads into customers by messaging and engaging with them.
This lead generation software relies entirely on its interactive tools to generate and drive sales.
Key Features of Intercom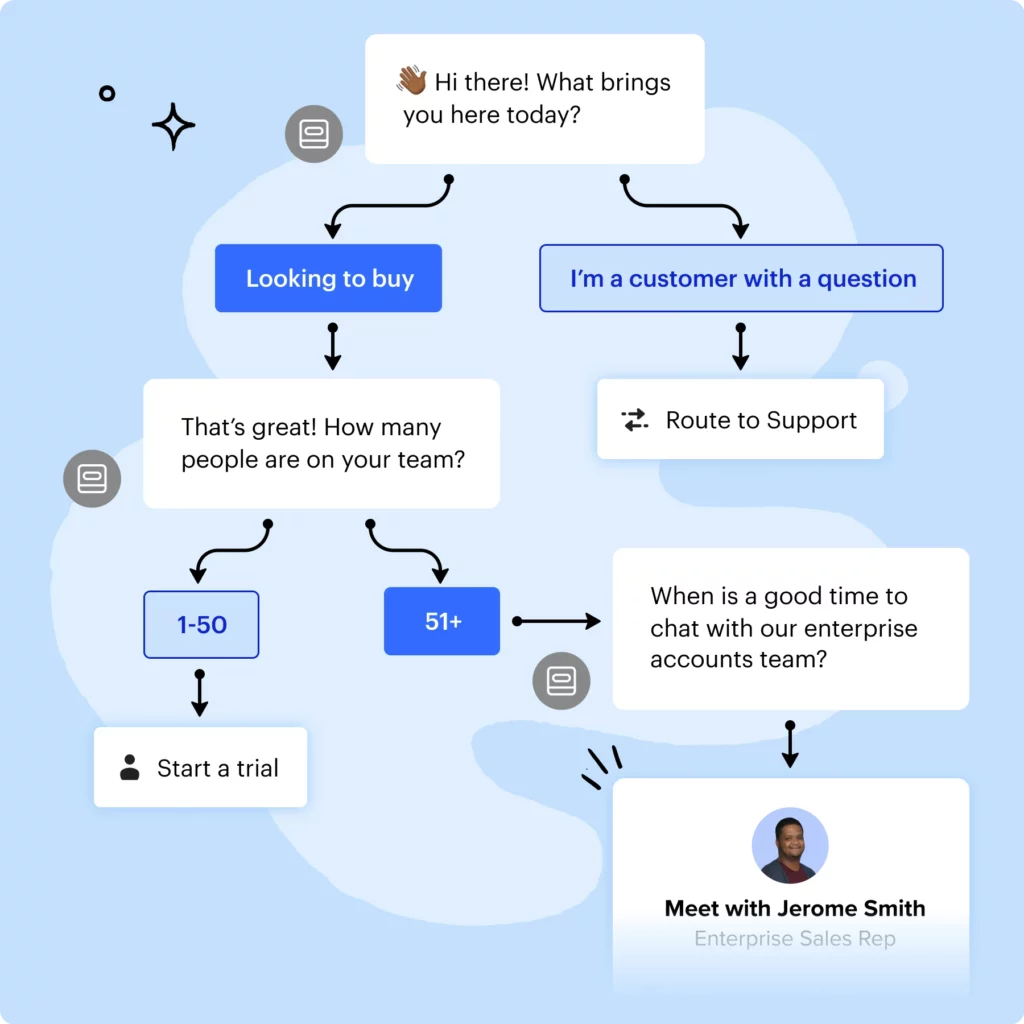 a. Live Chat: Engaging with visitors as they browse through your site is a very effective lead generation feature offered by Intercom. This feature comes with a messenger inbox tool that enables your team to view and manipulate chats with visitors.
b. Outbound Messages: With this feature, you can segment your visitors according to their behavior, and then send them campaigns on a recurring schedule.
c. Customer Data: This feature collects and stores visitors' contact information to enable effective targeted messages.
d. Chatbots: This feature studies the behavior of visitors, and then chats and engages with them in the absence of customer support.
e. Reports: As Intercom engages with your visitors, you can view the performance of the whole process with this feature.
f. Integrations: Intercom app store comes well-packaged with over 200 pre-built apps which you can integrate into the Intercom Lead Generation software.
Intercom Pricing Plan
Intercom offers two pricing plans for two types of businesses – Small businesses and Most businesses.
The "Most businesses" pricing plan depends on your requirements and you'll have to contact the Intercom team for the price-quote.
The "small businesses" plan costs $74/month when billed annually. Add-ons on this plan will incur more costs.
5.

Overloop

(formerly Prospect.io)

Overloop is a lead generation and sales automation software that depends on email campaigns to capture leads.
This software enables you to build an email list, create email templates, monitor leads' replies/clicks/and convert action, send cold emails, and analyze campaign performance.
Key Features of OverLoop
a. Email/Call Sequencing: Prospect.io enables you to send a series of emails to leads at a recurring time interval until a lead is turned to a paying customer.
b. CRM integration: You can integrate this software with Customer Relationship Management software to enable you to track the behavior of your lead seamlessly.
c. Email Automation: This feature send the right email to the right leads at the right time.
d. Chrome Extension
e. Monitor the Open, click, and bounce rate of emails
f. A/B testing
g. List Segmentation tool
h. Analytical and Report Feature that allow you to view the performance of the emails sent over time.
Overloop Pricing Plan
Overloop offers a base pricing plan that costs $19/month per user.
But the integration of add-ons on this plan incurs additional costs. The Email finder and verifier add-on cost $39/month when billed annually. The outbound add-on costs $69/month billed annually, and the professional service add-on comes at the cost of $99/month billed yearly.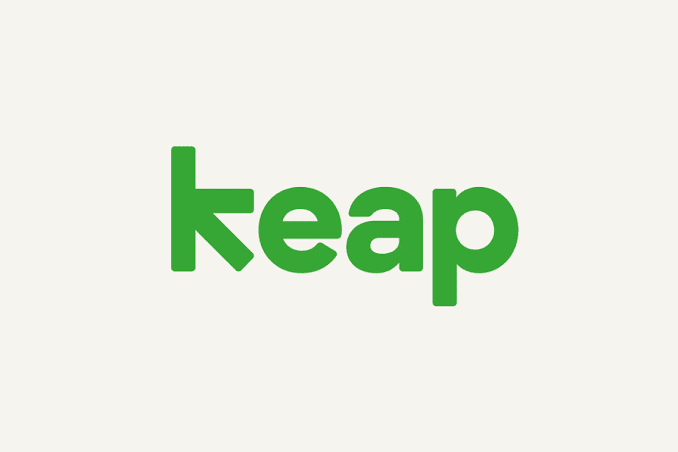 Keap is a Customer Relationship Management software, but it can help your business retain customers and generate high-intent leads. This is due to its marketing, payment, contact, and pipeline management functionality.
Key Features of Keap
a. Sales Pipeline: This feature gives you control over a lead's journey with your site or business. With this feature, you can monitor and move a lead towards making a purchase.
You can also know a lead's status with your business, and then send personalized campaigns that turn them to clients.
b. CRM: Keap's Customer Relationship Management functionality tracks a visitor's interaction with your site, and then helps you to discover their behavior and contact information. It then goes ahead to store this customer data in a centralized accessible database.
c. Sales and Marketing Automation: With this feature, you can collect visitor's data from the CRM database, and send personalized texts, emails, and marketing campaigns.
d. Payments: With this feature, you don't need the integration of a third-party payment tool. Keap's payment feature lets you add promo codes and enables leads to instantly process payments.
e. Analytics and Reporting: This feature gives you a report on sales and marketing performance.
f. Lead Management Feature: This feature enables you to know the activities of leads in real-time, identify leads that are inclined to make an instant purchase, and engage with leads.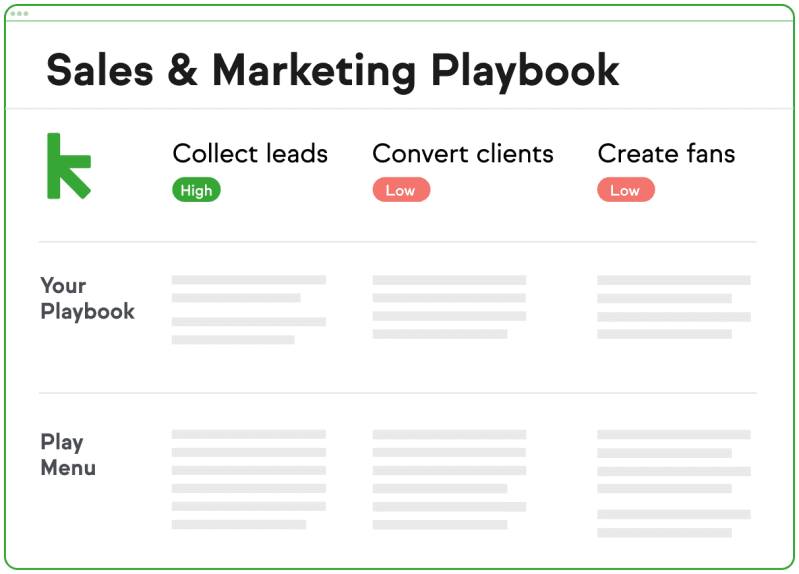 Keap's Pricing Plan
Keap offers two pricing plans. The Pro plan costs $129/month, and the Max plan which costs $199/month.
7. AlbaCross Lead Generation Software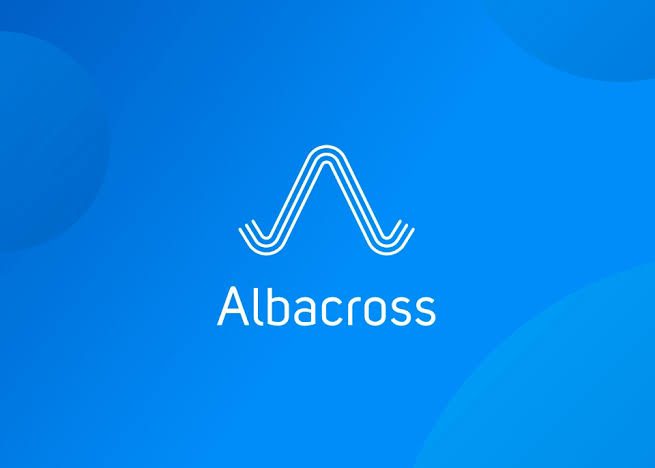 With this lead generation tool, you can identify your website visitors, and turn them into B2B leads. With Albacross, you can gain knowledge about your web visitors, their intent for browsing your site, and their purchasing power.
Key Features of Albacross
a. Lead Source Tracking: Albacross tracks and discover the sources/channel used by your leads in finding your business or site. This is to enable you to make better decisions for marketing campaigns.
b. Lead Segmentation: This feature gathers all your leads and collects them into lists based on their behavior. It scores their purchasing intent and allows you to identify leads worth pushing down the sales pipeline.
c. Lead Database: Albacross collects all data about your visitors, and stores it in your favorite CRM system where it can be accessed by anyone in your team.
d. Integration: Albacross allows you to integrate with more than 740 apps.
e. Reports: You can also view your lead tracking performance on the Albacross dashboard.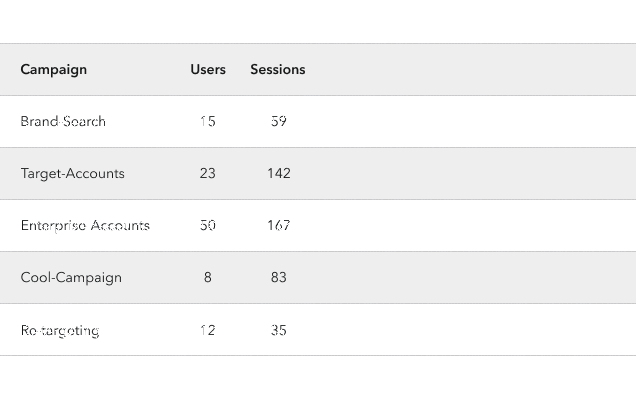 Albacross Pricing Plan
Albacross has no pricing plan. To get a price quotation, you have to contact the Albacross team.
Executive Summary
There you go! A list of the seven best lead generation software.
Notable mentions include Mailchimp, PipeDrive, ActiveCampaign, Unbounce, Zoho, Marketo, Aeroleads, and Leadfuze.